Culture & Travel
3 July 2022

The holidays are here, welcome. And when the time is long, exactly 9 days, vacation plans are tried to be made in line with the budgets. If you wish, let's take a look at the list of long-term or short-term holiday plans and places to visit. Let's see where we can go on Feast, where can we visit and what can we do?
Gökçeada and Bozcaada, Çanakkale
They are the pearls of Çanakkale, Gökçeada and Bozcaada are islands that make a habit once visited. This two-colored island is one of the beautiful places to visit and see during the Feast. Never leave Gökçeada, the largest island of our country, without eating the famous island cookies and tasting the island's famous and delicious wines. Greek villages, Gökçeada City Museum, Gökçeada Underwater National Park, Laz Bay, Hidden Harbor are among the places to see. In Bozcaada, surrounded by maquis and small bushes, Göztepe, famous for its view of the island, authentic Greek quarter, Ayazma Beach with its turquoise waters, Mitos Beach with its clean sandy beach, Habbele Beach are rare places to see.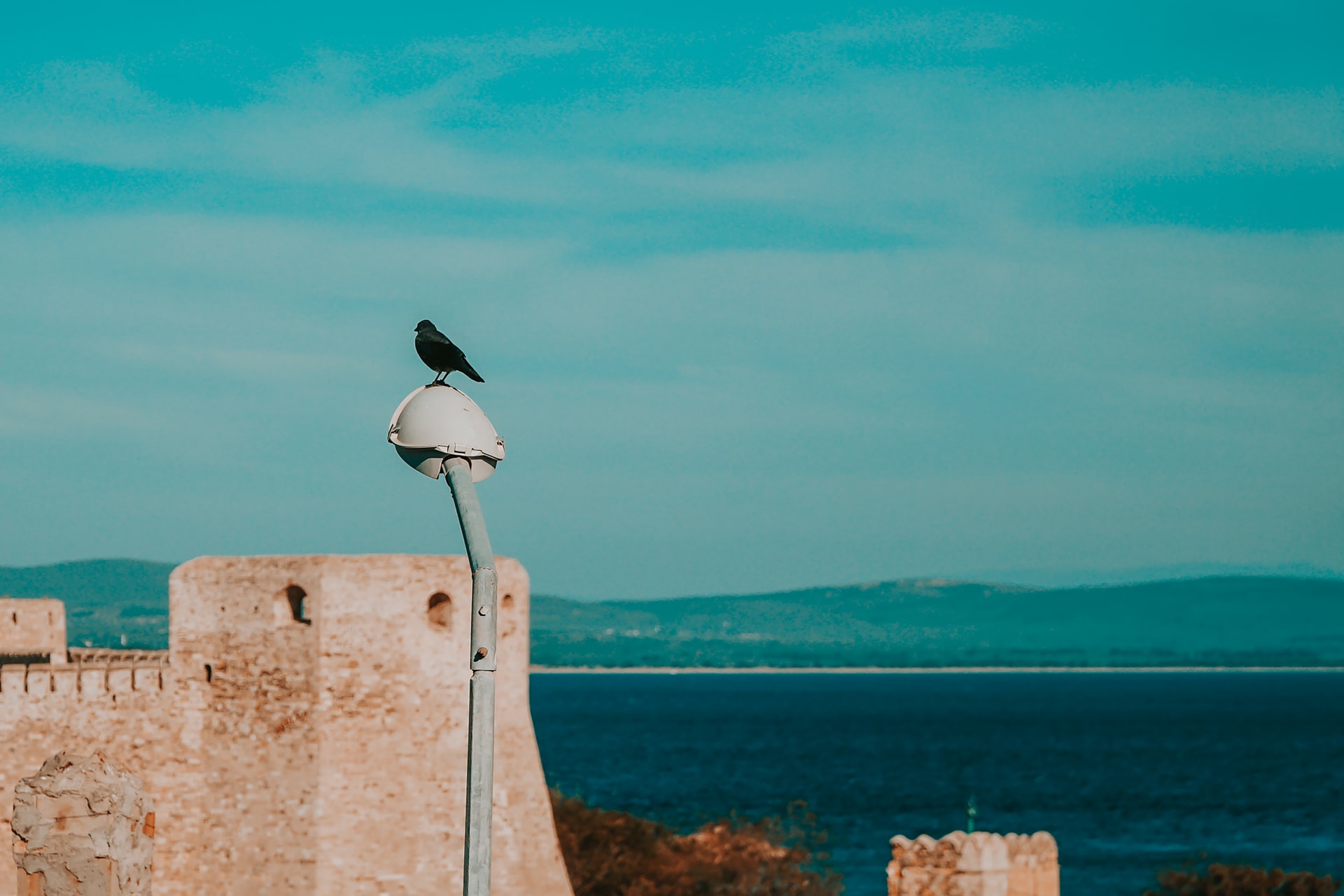 Çökertme Bay, Bodrum, Muğla
The scenes shot in Çökertme Bay were the most crucial scene of the movie 'The Dairy Philosopher'. Cavit, the late Rasim Öztekin, who comes to Çökertme Bay for a different purpose in the movie, is the famous and rich businessman with his name in the movie, the late Rasim Öztekin, who is so impressed by the tempting waters and atmosphere of Çökertme. which he decides to stay in this bay. Çökertme, here is a place that was the scene of movies, once you go, it is a peaceful place that will impress you and make you habituated. That's why, when you go for the first time, it is very normal to be caught in the advertisements of land and house for sale or rent. When you go, never forget to have a Çökertme Kebab against the sunset on the beach, which will inspire you with its turquoise waters and calm atmosphere.
New Foça, Old Foça, İzmir
Foça's old one is beautiful, and so is the new one. Both have their own distinct beauties. Do not return from Old Foça without visiting important places such as the famous Sazlıca Bay and Bağarası Village, the historical ancient city of Phokaia, and eating fish products such as squid, mussels and lobsters. When we look at New Foça, the deserted Burunucu Beach, the authentic Kozbeyli Village with its stone houses, Karakum Beach on the Fener Peninsula are among the beautiful spots to visit. Also, do not forget to take boat tours to the islands of Orak, Fig, Fener and Atatürk, which are also known as the Foça Islands, the only way to taste the turquoise waters. In addition to all these, you can also enjoy the Beach Club and coves between Yeni Foça and Old Foça. Finally, while you're in Foça, definitely try the dibek coffee.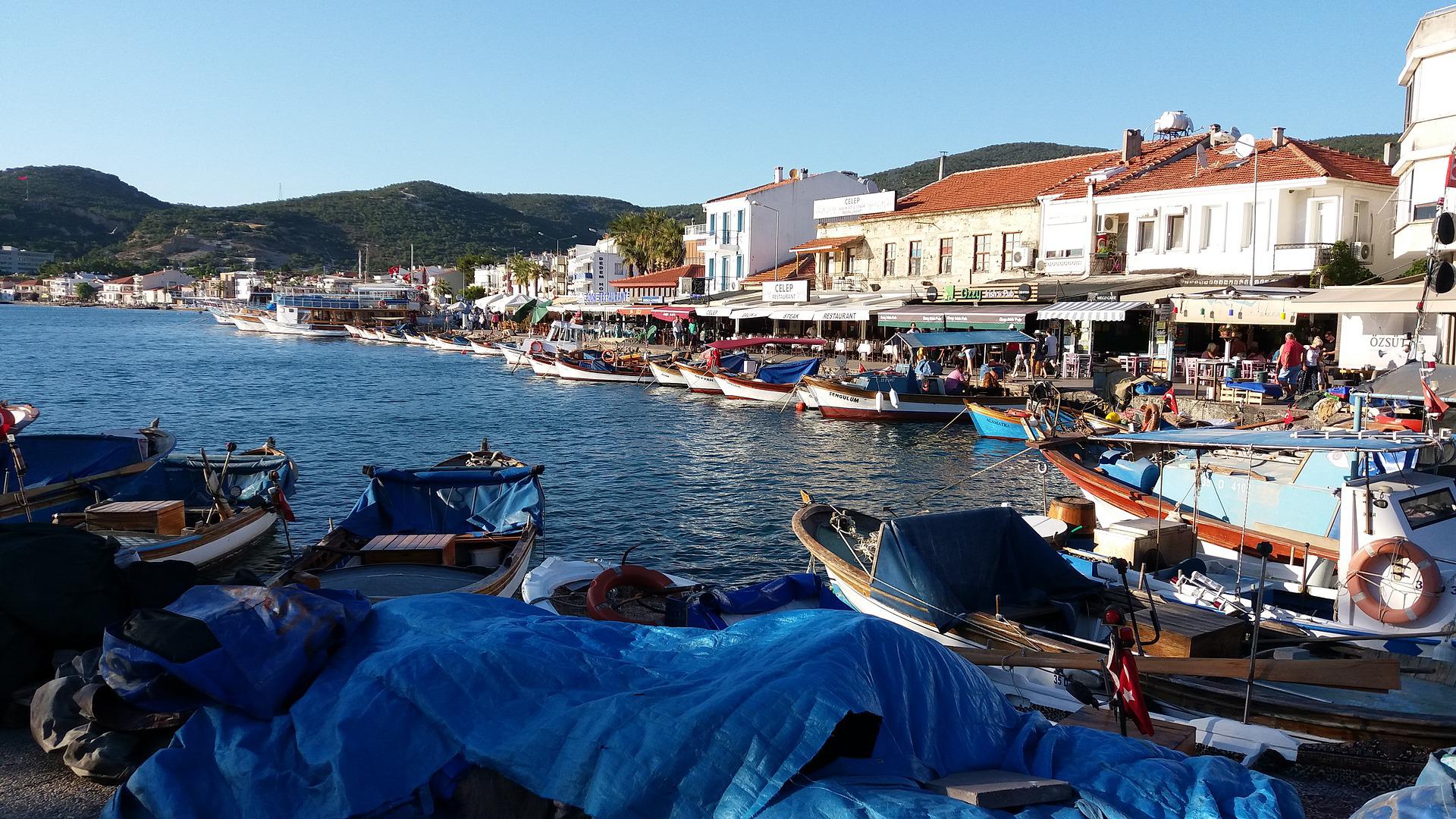 Melikler Plateau, Dedegöl Mountain

, Isparta
Melikler Plateau, on the skirts of Dedegöl Mountain on the Yenişarbademli-Aksu road, is considered the apple of the eye of campers and nature lovers. The Dedegöl Mountaineering Festival, held every year in May, welcomes hundreds of campers in lush green areas. You can take a walk to Pınargözü Cave and take an adventurous tour in Yaka Canyon between the rocks. If you have a more adventurous spirit, you can make an adrenaline-filled climb to Dedegöl Mountain. Kızıldağ National Park, which is just 9 kilometers away from Melikler Plateau, and Zindan Cave, whose origins date back to the Romans, are among the natural beauties that must be seen.
Karaburun, İzmir
Karaburun, the most extreme point of the city, is home to many beautiful bays and magnificent seas. How would you like to enjoy the sea, sun and beaches to the fullest in Karaburun, which is a part of İzmir? Immerse yourself in the serenity of holiday mode in this magnificent holiday resort, clear waters. There are turquoise beaches such as Kaynarpınar Cove, Ayıbalığı Cove, Boyabağı Cove, Aquarium Cove, Mimoza Cove, Hamzabükü Cove among the coves that you should definitely swim in and around Karaburun. Also, on your way to or returning from Karaburun, never forget to explore beautiful spots such as Ardıç and Mordoğan with its views, Balıklıova and Gülbahçe, which are famous for their flour cookies. While in Karaburun, you should definitely visit the Greek Sazak Village, which has been declared an 'Urban Protected Area'.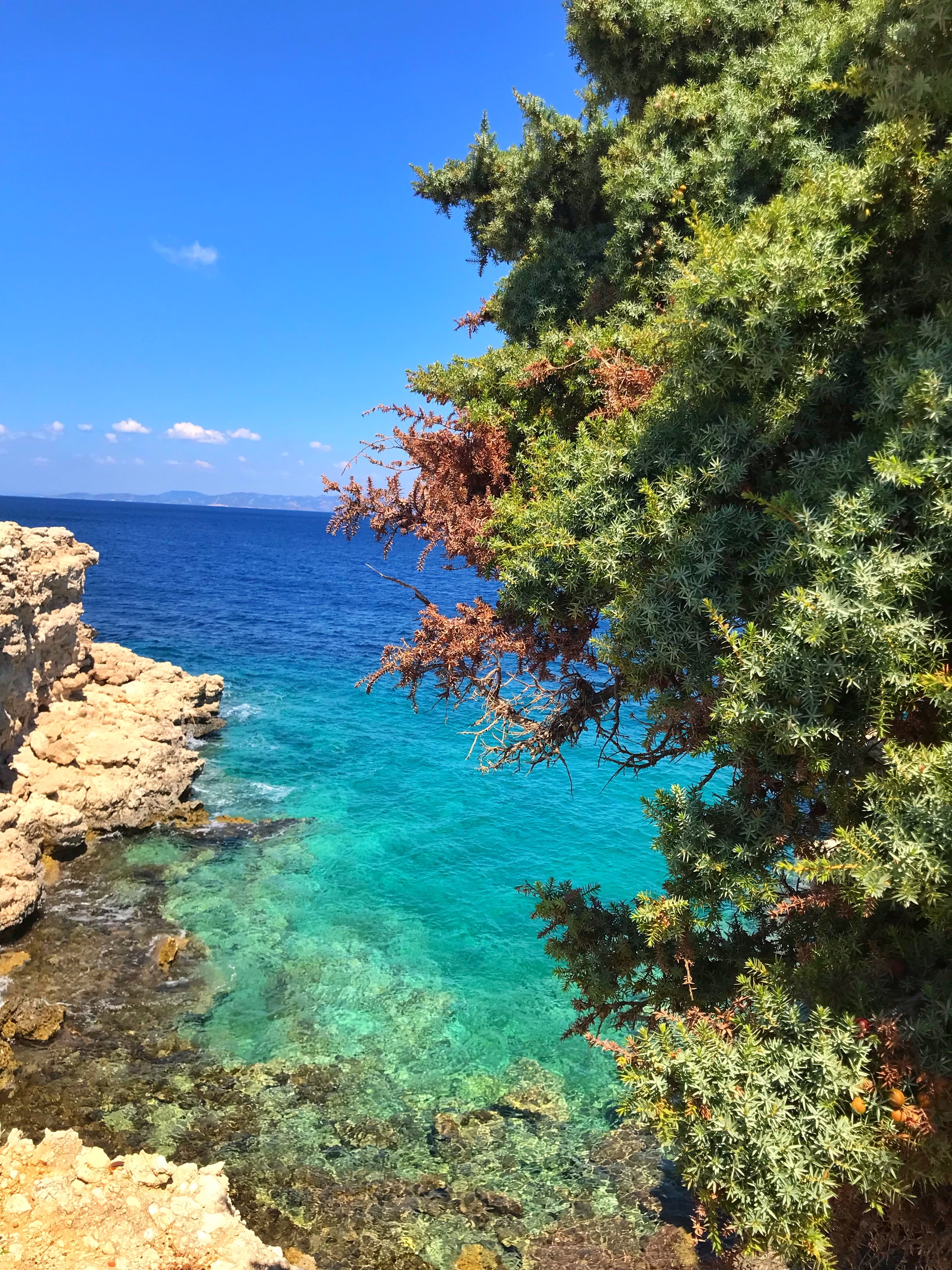 Palamutbükü, Datça, Muğla
When Datça is mentioned, azure waters, pristine coves, harmonious green nature, a starry sky at night and a peaceful atmosphere come to mind. Datça, the district of Muğla, is unique in terms of tourism for both domestic and foreign tourists. Palamutbükü is one of the most popular bays of Datça. Aquarium Bay, Gerence Bay, Kurubük Bay, Ovabük Bay, Hayıtbükü Bay, which are right next to Palamutbükü, where swimming in the pristine waters is a distinct pleasure, are definitely among the bays that should be enjoyed by swimming in the sea. While you are in Datça, never miss the delicious and local flavors such as olive, olive oil, almond, honey, and waterfall. The boat trips you will make in Datça are the kind that will leave you with snow. It's only a matter of time before you lose yourself on red or turquoise beaches.
Pamukkale, Denizli
Pamukkale travertines, which are remembered with their cotton image, are among the famous regions flocked by both local and foreign tourists. How would you like to find healing and get rid of stress in the thermal waters on Feast of Sacrifice? Pamukkale, where you will have the chance to rest and taste delicious pancakes at the same time, is the perfect place to relax and rejuvenate yourself. Never go back without feeling like a king or queen to the fullest in the Ancient Cleopatra Pool, purifying in its healing red waters, staying in hostels and feeling its unique atmosphere. When you return from Pamukkale, you will definitely feel completely renewed and refreshed, so why not spend your Feast of Sacrifice in the peaceful environment of Pamukkale.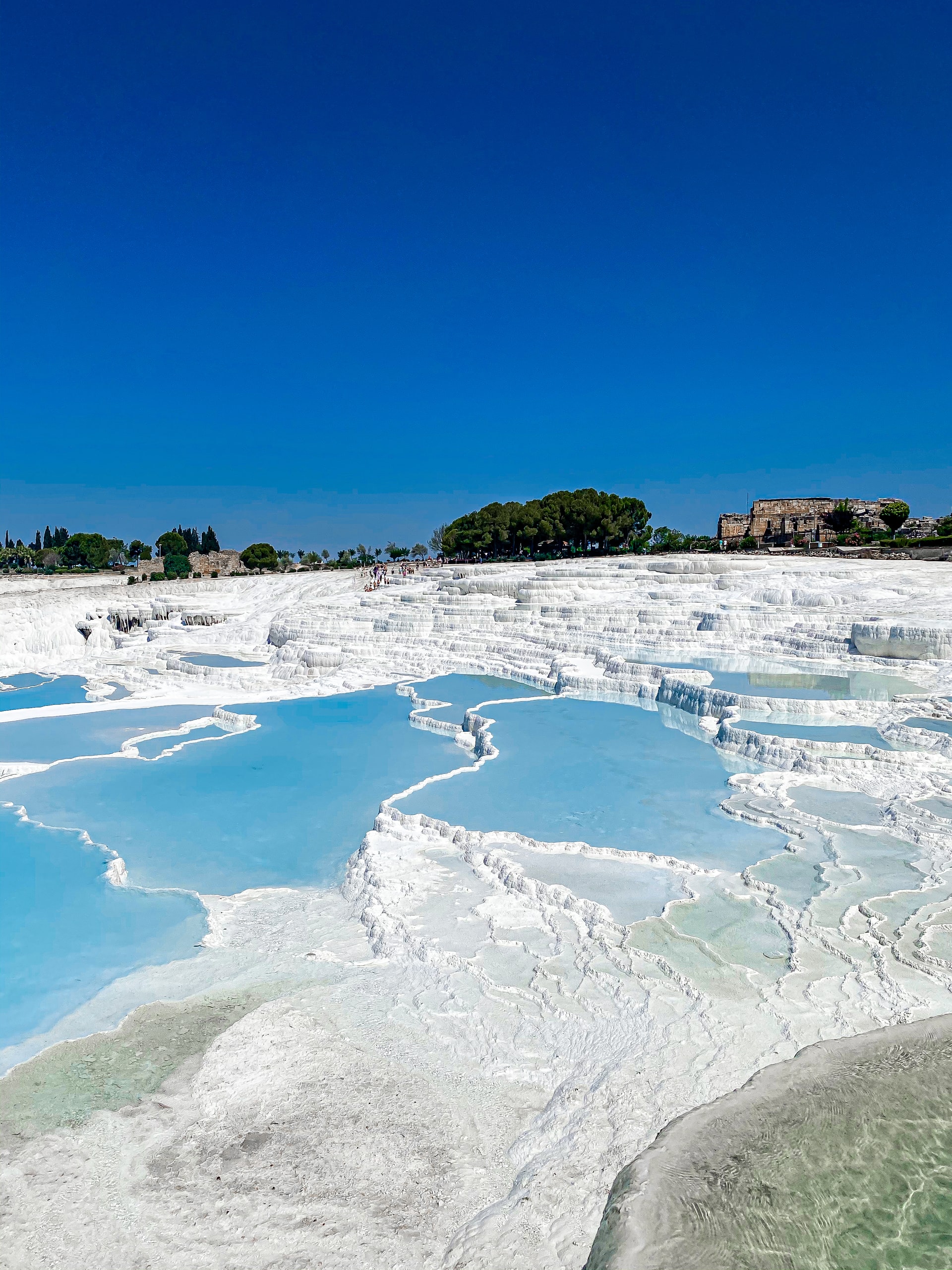 You can also read these articles: Breathtaking Stops Of The Lycian Way and The Best Dive Points in The Mediterranean