Culture & Travel
1 April 2022
Güncelleme Tarihi: 2 April 2022
We're in city, but we're not that much... It is only a matter of time before the inhabitants of İstanbul find themselves among the greenery, in natural atmospheres. You just need to know the right addresses and the right timings. Relaxing in a raming park or in a grove where you can get bored with crowds, or exercising in nature, doesn't sound very good. Although it is a bit of a cliché, remember that İstanbul is a natural place to visit when the stress of the city overwhelms you a little bit, but when you want to escape. You don't have to go miles and out of town. How about we reset the head a little bit together?
1.Beauty in the Heart of the City: Fenerbahçe Park, Kadıköy
Forget for a second that you are in İstanbul. Whether you're sitting in a café against the beach, sipping coffee with the smell of iodine, or taking a walk among the greenery and breathing the fresh air. The choice is yours. Under the Mastic trees, you can take your chair and feel the peace in a corner. If you wish, you can sit on the park benches, have breakfast comfortably and snack on your picnic set-up. In the park, where there is a miniature bath, it is possible to see statues of famous faces such as interesting details.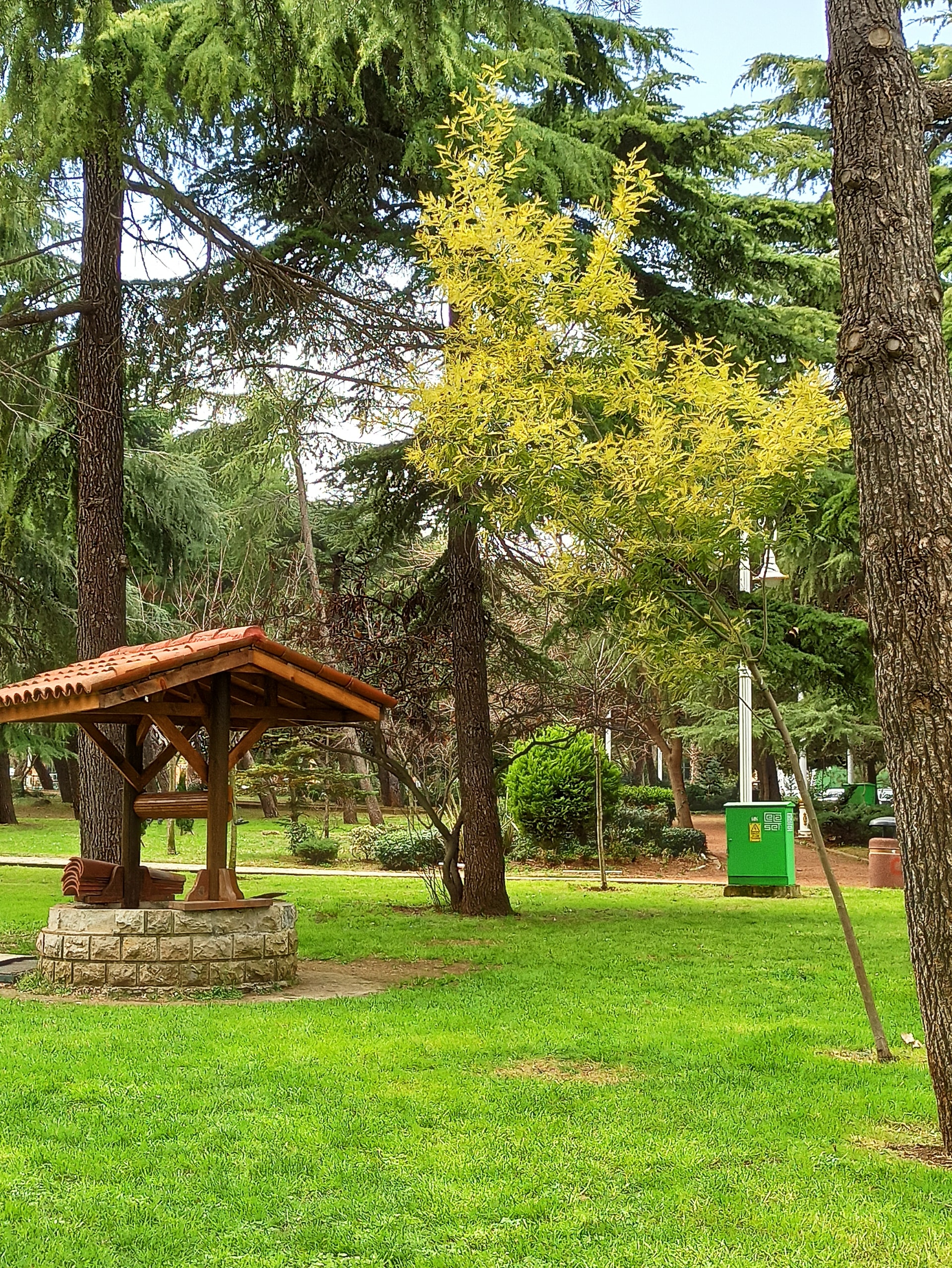 2.A Beautiful Salute to the Bosphorus: Fethi Paşa Grove, Üsküdar
There's the Fethi Paşa Grove in the middle of all the cities, but it'll make you feel so far away. You can say hello to İstanbul from a beautiful view accompanied by immaculate air. Experience a day with plenty of oxygen in Fethi Paşa Grove, which stretches from Sultantepe to Kuzguncuk Hill. Let us state that there are green areas and İBB Social Facilities. After a nice walk, you have the chance to have a nice snack against the view and sip your tea. How about a glimpse of the city, which is always lively, to throw the Fethi Paşa Grove and calm down a little?
3.A Green Look at History: Hidiv Pavilion, Beykoz
The Lush tree-lined Hidiv Pavilion offers hiking and jogging sports, as well as services as a social facility and restaurant. Whether spring or autumn, you should feel these seasons in Hidiv Pavilion. This beauty in The Çubuklu grove, which attracts attention with its hiking trails, waterfalls, seating areas, breakfast place and woodlands, dates back to the 1900s. Make sure to stop by the Hidiv Pavilion, built by Abbas Hilmi Paşa, the Governor of Egypt of the Ottoman Empire, to the Italian architect Delfo Seminati.
4.Peace of The Busy District: Yıldız Park Grove, Beşiktaş
Whether it's in Beşiktaş and also a green and quiet place. We can hear you say, "No more?" but there is indeed a location in the heart of Beşiktaş where you can take a break from life and enjoy the fresh air. In The Yıldız Park Grove, you can have breakfast and relax comfortably around the greenery and a fountain pond. The park, which was part of the Kazanoğlu family in the 1600s, was opened to the public by IBB in the 1990s. The grove with Çadır Pavilion, Malta Pavilion, Şale Pavilion and Yıldız Tile Factory is a place where you can feel the beauties of both history and nature.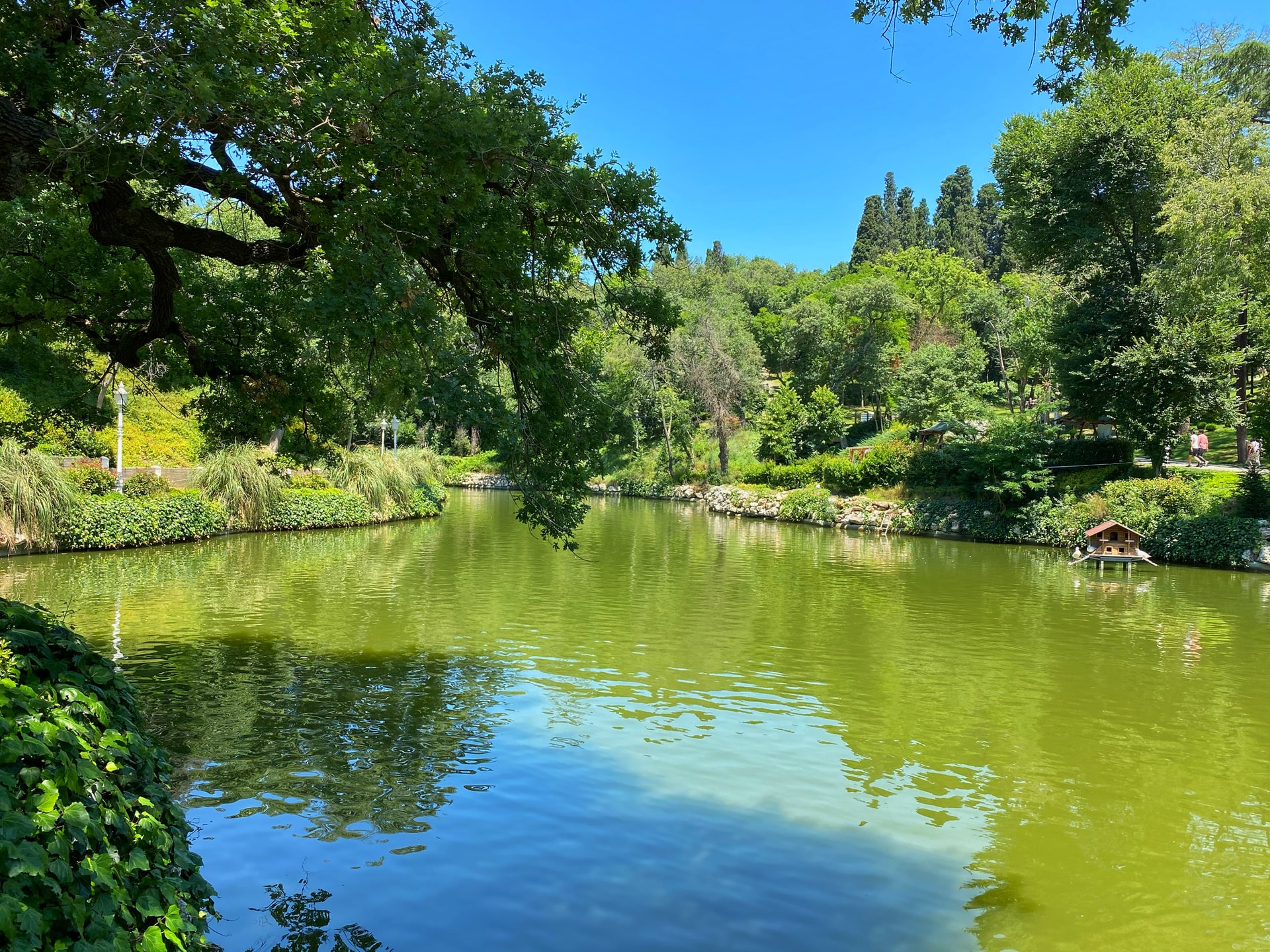 5.A Little Oxygen in One: Göktürk Pond Natural Park, Eyüp
The pond and the green spaces are one, trying to relieve you of the stress of the week. Göktürk Pond Natural Park is one of the rare spots in İstanbul where you can put the stress of work and life behind you. Walk around the pond without thinking about anything, grab your bike and ride under the greenery, sit on benches with your family and have a picnic comfortably, look up at the sky and try to forget about the city a little bit. The park, which was declared as a Natural Park with the right decision in 2011, manages to become one of the places that attracts attention with its living creatures and natural flora.
6.One of Atatürk's Unique Gifts: Florya Atatürk Forest, Bakırköy
Bakırköy's oxygen tank Florya Atatürk Forest continues to welcome visitors with its canopy trees, playground, picnic area, children's playground and sports fields, breakfast venues, seating benches. In the 1930s, various trees were planted by Atatürk to protect against possible disasters and the foundations of Florya Atatürk Forest were laid. There are also hiking and cycling trails in the area where you can embrace both sea and green forest cover with the coastline to the coast. Adults rest in the lap of the green, while children have the chance to have fun in the parks of their choice.
7.Nature and Sports: Orhangazi City Park, Maltepe
This place promises istanbulites more than a park. Tennis, Football, Volleyball and Basketball Court, Bicycle Trail, Running Route, Mini Golf Courses, Playground for Children, Hiking Area are waiting for you in Orhangazi City Park. The park, which also has skateboarding for children, offers suitable alternatives for nature and sports enthusiasts who want to spend different time in the city. You can freshen up in a fresh environment, breathe a breath of fresh air and pick up where you left off next week. Let's also mention that the on-site pitches can be used by amateur and professional athletes.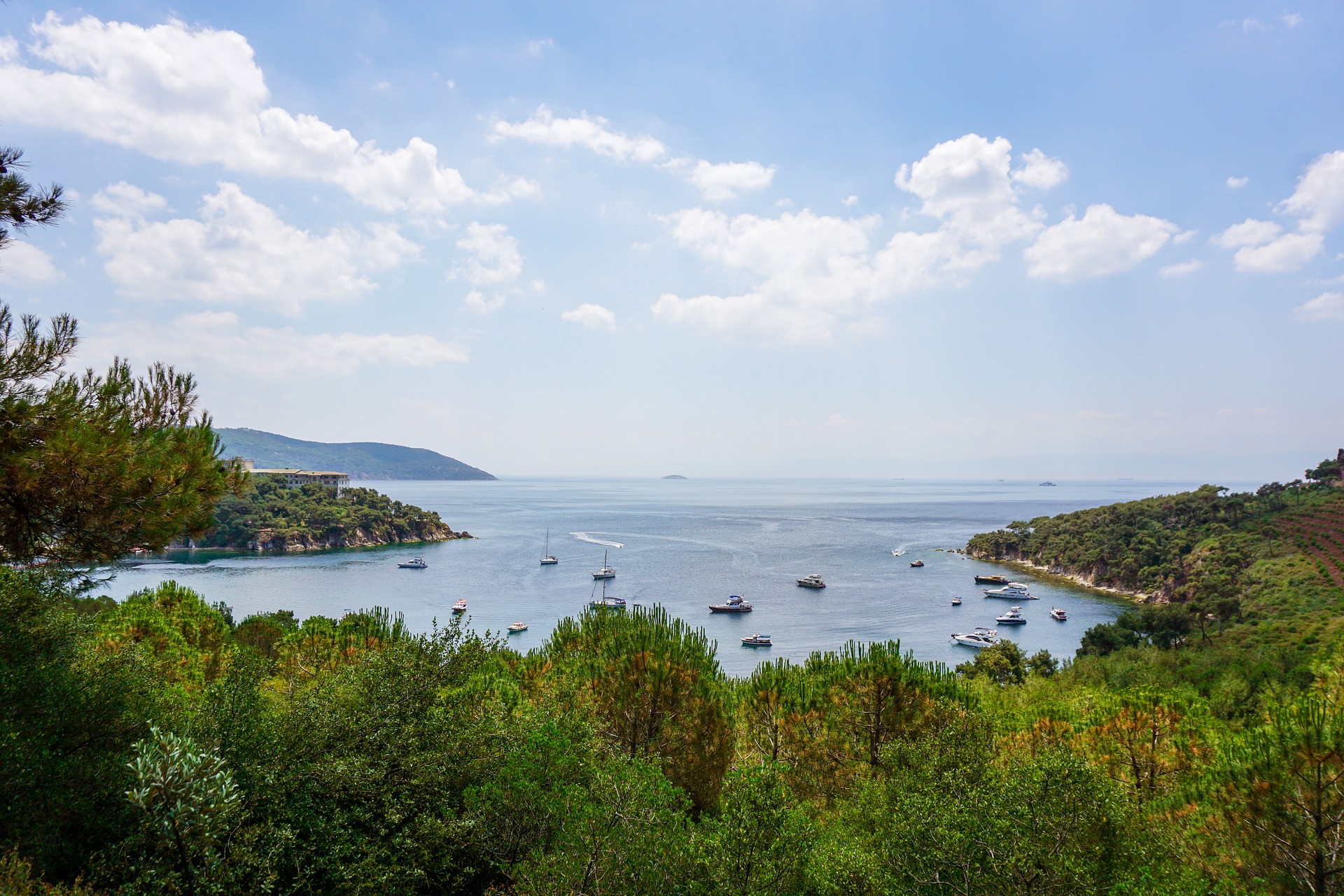 8.Trio of Sea, Forest and Sun: Dilburnu Natural Park, Büyükada
The park, where Turkish Pine mostly rule, is an invaluable spot for visitors who want to escape the movement of the islands. It is worth noting that it is crowded in the summer. However, the area where the bays can be entered into the sea is one of the points that cannot be overlooked in İstanbul. How about listening to the quartet of sea, sand, sun, forest and breath and getting away from the crowds in Dilburnu Natural Park? Nizam (Dilburnu) Bay and Yörk Ali Bay are located to enter the sea in the park where you can consider different options such as hiking, jogging, picnics and bicycles.
In İstanbul, the most populous city in our country, it must be tiring to get high at times. Trying to adapt to the speed of a metropolitan city, finding yourself a natural space in a city of millions of people and escaping the complex life of the city, although it seems impossible, numerous parks in İstanbul create a solution to this impossibility somewhat. If you are one of those who want to reset your head, the natural areas of İstanbul are calling you.