Food
17 November 2021

If the Aegean had a capital, this city would undoubtedly be Izmir. Turkey's third largest city, İzmir, is famous for its world-famous fair, charming villages, and unique bays, as well as legendary for its flavors… Street flavors that reflect the unique culture of the region make a difference with their names as well as with their tastes. So much so that from the moment you enter the city limits, the sunflower seed is called cigdem, and the simit (Turkish bagel) is called gevrek. These examples can be multiplied, but we have compiled the famous foods that those who want to take a pleasant stroll in the streets of Izmir can taste for you.
Gevrek
Our first stop will be gevrek while we've mentioned its name... If you think that the name of the bagel we know was gevrek in Izmir, and that's the only difference between them, you're wrong. Yes, although there is no significant difference between them, they vary in terms of the way they are made. In contrast to the bagels, which are dipped in cold molasses and sesame and put in the oven under normal conditions, İzmir gevrek lives up to its name. The gevrek is first cooked in boiling molasses and then placed in the oven. In other words, the gevrek prepared by cooking twice, as opposed to the bagel cooked in one go, stands out both with its appearance and taste.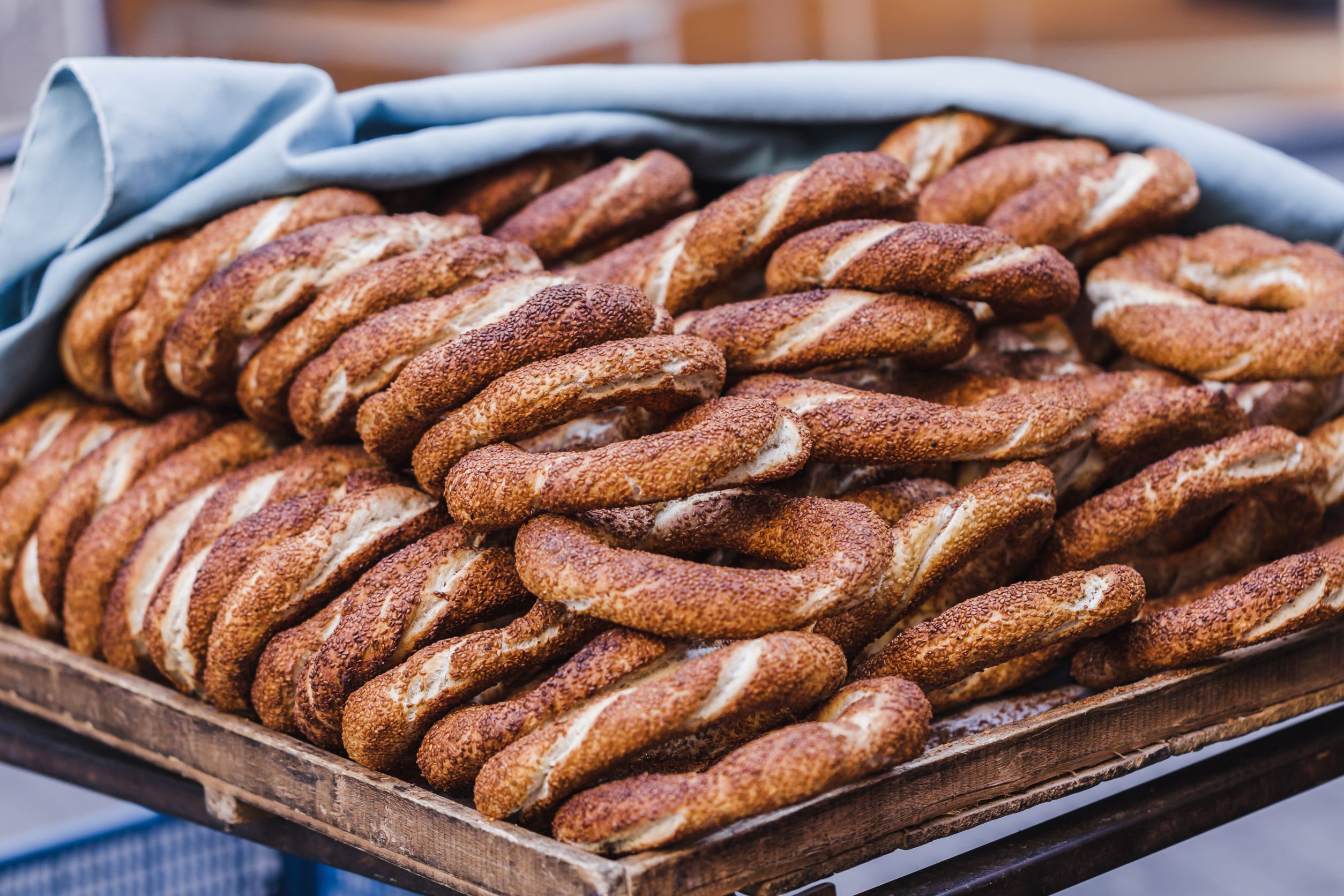 Boyoz
Boyoz is a must for those who are looking for a snack while lost in the side streets of İzmir. Boyoz, a flavor unique to Izmir, comes from the Spanish word 'bollos'. It became famous by consolidating its place in the cuisine of the region by the Spaniards who settled in Izmir in the 1940s. Boyoz, which is integrated with İzmir, has a unique eating style. There are also different options for the boyoz consumed with boiled eggs and tea. For those who want to try other varieties other than plain boyoz, which is consumed with eggs and tea, there are even boyoz varieties with honey, cheese, chocolate, spinach, olives, and even eggplant. Both sweet and salty lovers should definitely try boyoz.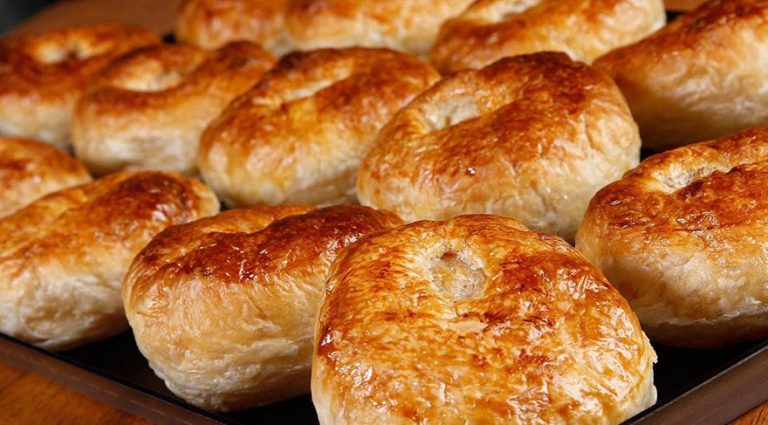 Kumru
Kumru, which is a special kind of sandwich for İzmir, especially for Çeşme, is so identified with the city that it is called İzmir kumru as everyone knows. When we look at the history of kumru, we see that it was a food that was consumed completely cold at first, but over time it turned into a sandwich that can be consumed hot as well. Before the sesame bread is cut in half, the middle is split and then it is filled with various ingredients and is ready. Although it is said that the famous taste of the people of Izmir was inspired by gevrek, as a result, kumru has a completely different taste. However, we should add that Izmir Kumru also gets its flavor from the famous sesame sandwich bread. It is possible to choose the stuffing of kumru, which you can consume either hot or cold, according to your taste.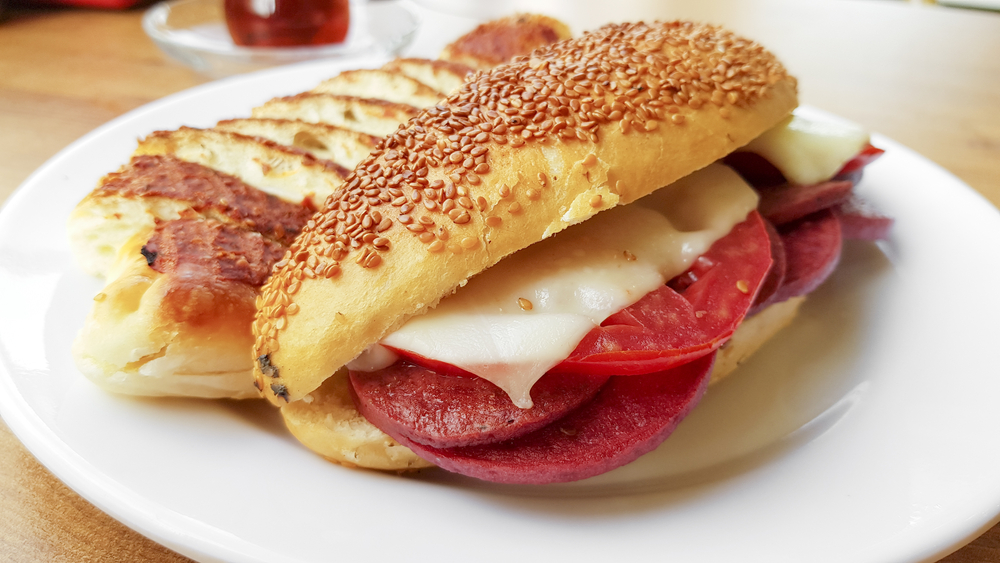 Bomba
It's time for the bomba, one of the favorites of dessert lovers. Izmir bomba is a flavor that has become legendary with its delicious chocolate explosion. In other words, we can call it a chocolate ball. The outer part of the dessert, which is shaped in a round shape, consists of a thin and crumbly dough. In the dessert, there is plenty of chocolate cream with a fluid consistency. Bomba, which belongs to Izmir cuisine, has become one of the trendiest flavors of recent days. Although the Izmir bomba recipe is often given in different media, it is beneficial to eat this dessert on the spot. Although it is possible to make it at home with various recipes, the secret of its taste is in its dough; it has a special place to eat this dessert in Izmir...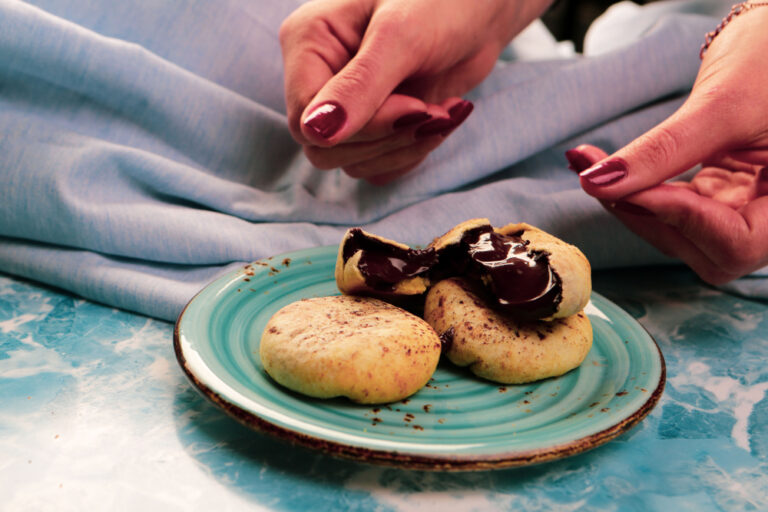 Lokma
Known as Izmir's most famous dessert, the version of lokma, which is consumed without sherbet, is known in many regions as boortsog. The sweet form of the bakery, which adds flavor to the breakfast tables, is none other than the Izmir lokma. The dough, which is prepared by fermenting, can be fried by creating a hole in the middle, as well as by turning it into balls the size of walnuts. After the dough is fried in hot oil and cooked, the lokma dessert whose syrup is poured becomes ready to serve with its crispy taste. Especially on summer days, mobile cars selling lokma decorate the İzmir streets.