Culture & Travel
21 August 2022

Think of a place that takes you away with its beautiful air and turquoise sea. The bays of Dikili, where you feel like you are in heaven, are waiting for you in this article. Let's get away from the stress of the city and work together. Are you ready for a full journey to Dikili? Start dreaming in the bays known as Turkey's Maldives.
Another Name of Maldives: Bademli Village Killik Bay
A crystal-clear sea, a light among olive groves, Bademli Killik Bay, nicknamed one of the Maldives of our country, is a source of pride for Dikili. Killik Bay in Bademli Village has beautiful bays and a very shallow sea. In the place where there are several facilities for eating and drinking, there is also the opportunity to rent umbrellas and sun loungers. If you want to make a camping or caravan holiday yourself, you can benefit from these facilities for basic needs such as electricity, water, and toilet, for a fee. In addition, to go to this paradise bay, you can reach the Bademli Village vehicles from the Dikili bus station.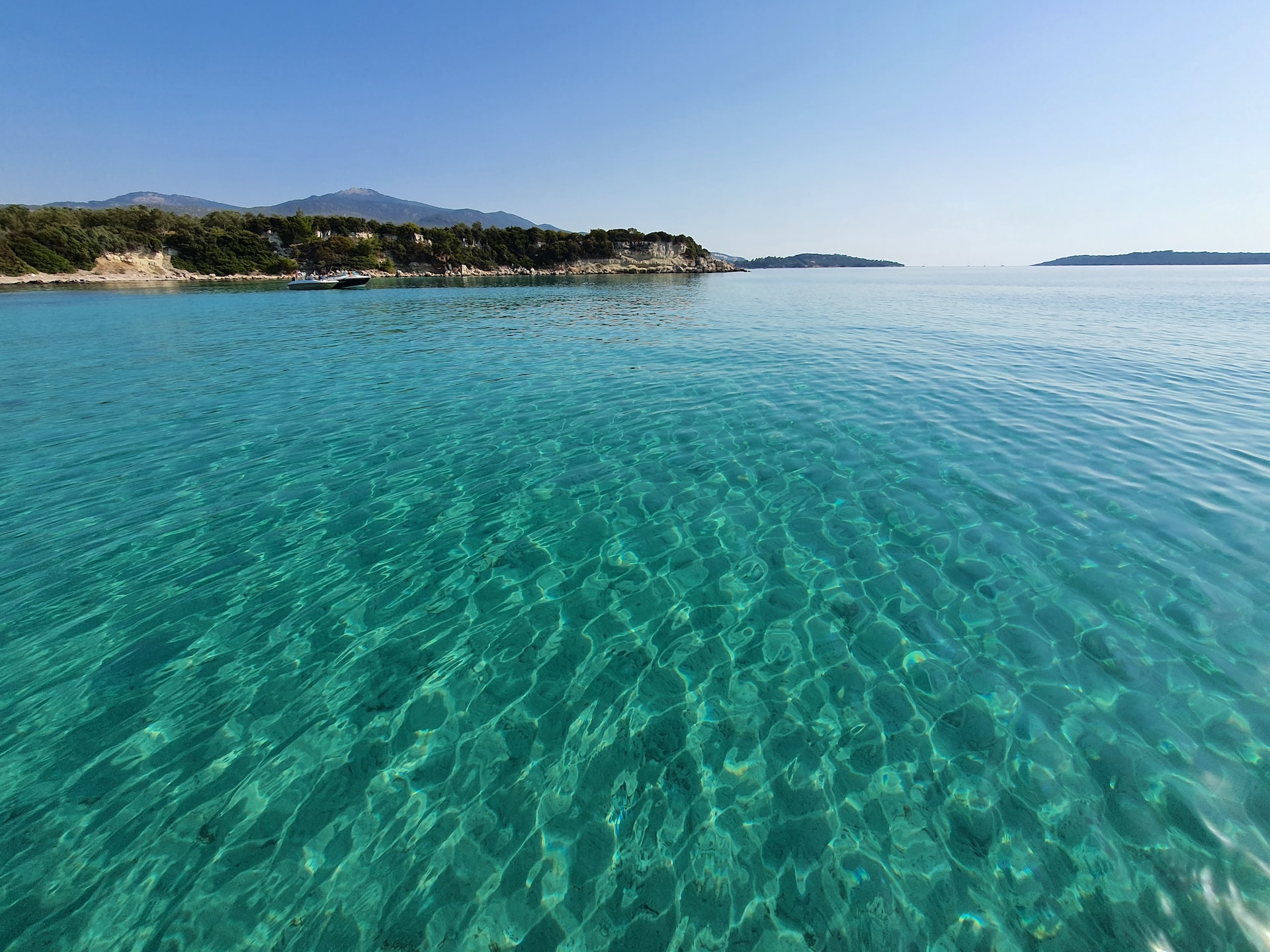 To Reset Yourself:

Küçük Zindancık

Bay
Küçük Zindancık Bay, another paradise bay located 10 kilometers from Dikili, is an ideal bay to get rid of the stress of the city and work. This bay, which is a 5-minute walk from Killik Bay, is also known as At Adası (Horse Island) because the ends of the rocks look like horse heads. There are also suitable places to camp and caravan with the sea, such as an aquarium. Küçük Zindancık, which is also frequented by excursion boats with the clarity and coolness of its waters, is also known for its clean and oxygen-rich air. Küçük Zindancık Bay is definitely the right address to stay alone and rest your soul in a tiny bay.
Another Name of Silence: Hayıtlı Bay
Known for its silence, except for a few holiday villages around it, Hayıtlı Bay manages to make its guests happy with its untouched and untouched beauty. A dirt road can reach the bay on the Denizköy side at a distance of 5 minutes. Since there are no facilities such as toilets, markets, and showers in Hayıtlı Bay, it is beneficial to go prepared. Hayıtlı Bay, which has the most mineral and beneficial thermal waters in the Aegean Region, is said to be beneficial for orthopedic, rheumatic, and dermatological disorders.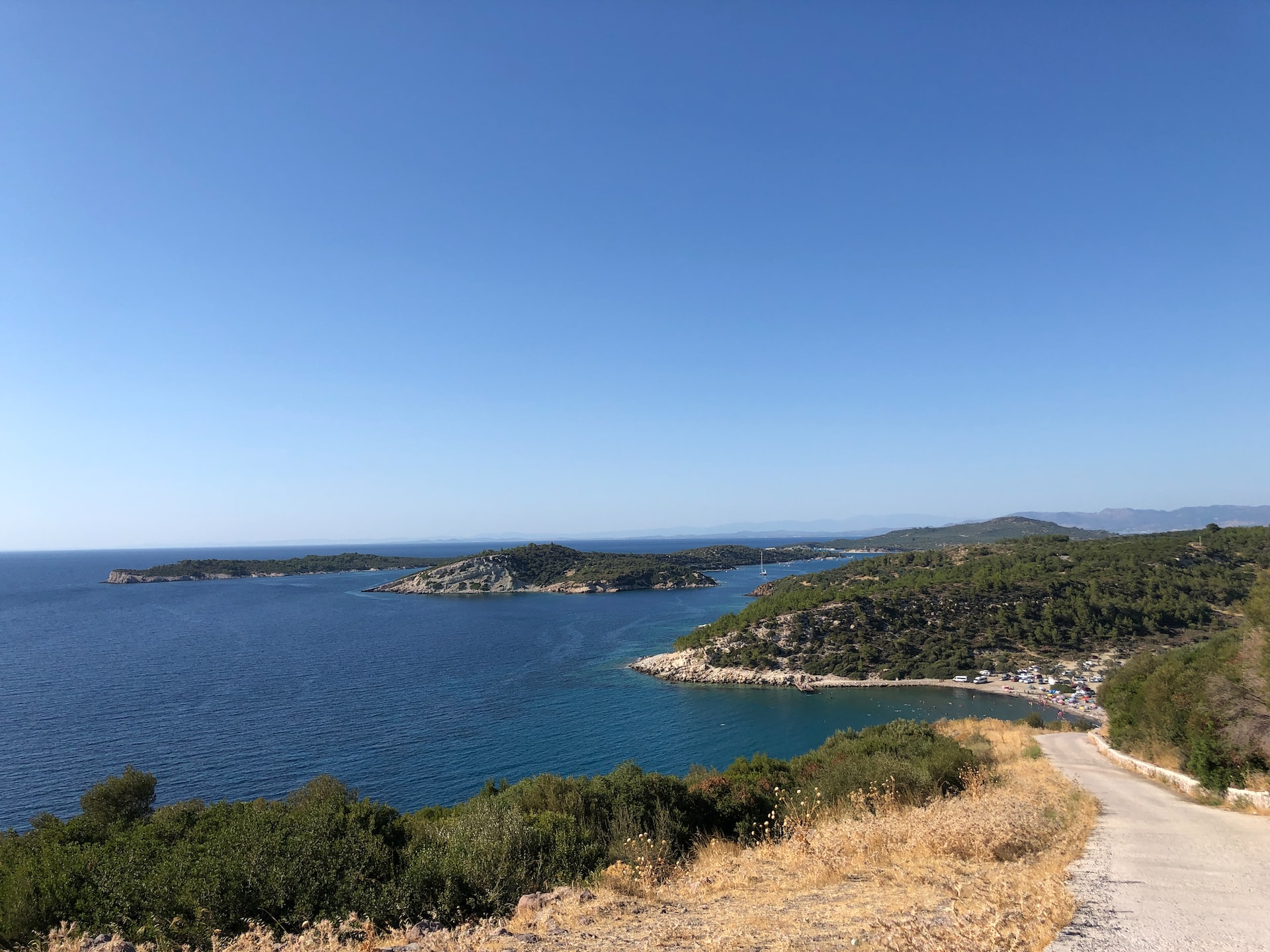 Healing Bay of Dikili: Hanım's Bay
The bay on the right of Hanım's Bay, which has two bays, is known as Kokar Ot Bay, and the bay on the left is known as Hanım's Bay. An important feature of this sheep is the presence of clay in its stones. By purifying the oils, toxins, and dirt on the skin, you first apply the clays, like an elixir of youth, to your face and stay in the sun for 20 minutes, then leave yourself to the beautiful waters. From that moment on, you can feel the relaxation and stretch of your skin. Also, as an important note, let us remind you that the bay is private property and can only be reached by sea.
As the Name Suggests: Aquarium Bay
This bay gives a feeling of infinity; this magnificent view can deceive you as if the boats are suspended in the air while cruising on the water. You can enjoy calm swimming in this magnificent bay between Kalem Island and Garip Island. Never go back without enjoying your holiday by lying on the white sands of Aquarium Bay, which will take you to other lands with its unspoiled nature and clean air. You can also visit these wonderful bays by renting a boat from Bademli. In addition to this clarity, we should also mention that the sea is cool in this bay.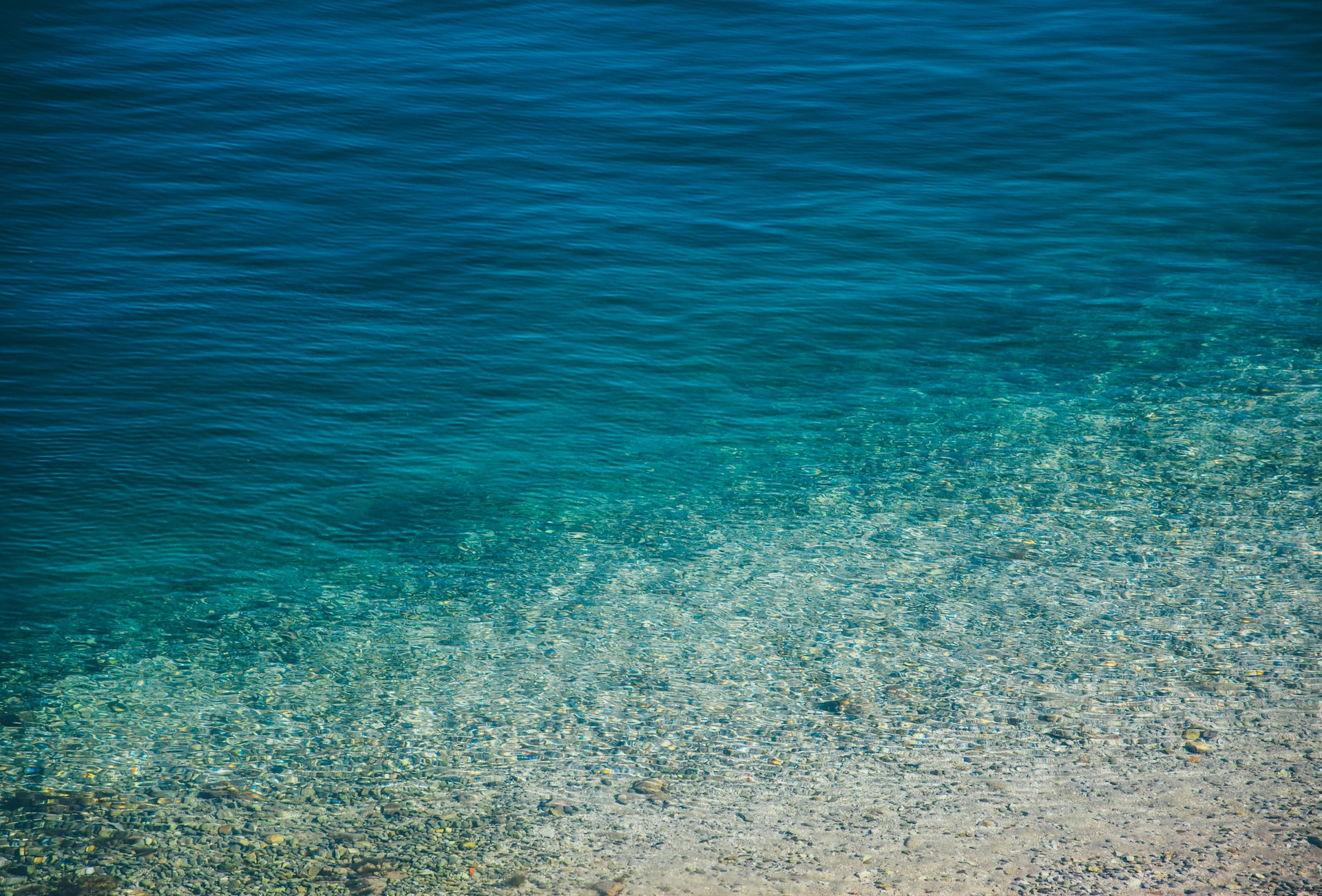 Top Beauty: Kalem Island
There is a natural wonder with a blue flag. It is a privilege to have a holiday and rest in the place where the first and only island hotel in Türkiye is located. On this island, you can tour the historical ruins and botanical gardens and find healing in the clear waters. In the meantime, it is among the rumors that the waters of Kalem Island are healing. The island, which is about 400 meters across from Bademli Village, can be reached by boat. Let's not go without mentioning that camping on the island is prohibited. If you don't prefer to stay at the hotel, transportation to Kalem Island is provided by daily excursion boats.
Famous for its Campsites: Pissa Bay
Again, there is a bay known for its clean waters of Dikili. If you're one of those who want to take a breath and enjoy the sea, especially at the calming beach in September, you can prefer the autumn months. Just because Dikili is a little northerly region, the water may be likely to be cold, so don't forget to take that into account. You can have fun in Pissa Bay, as there are paid services such as sunbeds, hot water, and umbrellas and a camping site. Let's also mention that there are accommodation opportunities in the form of hostels and boutique hotels, apart from camping sites.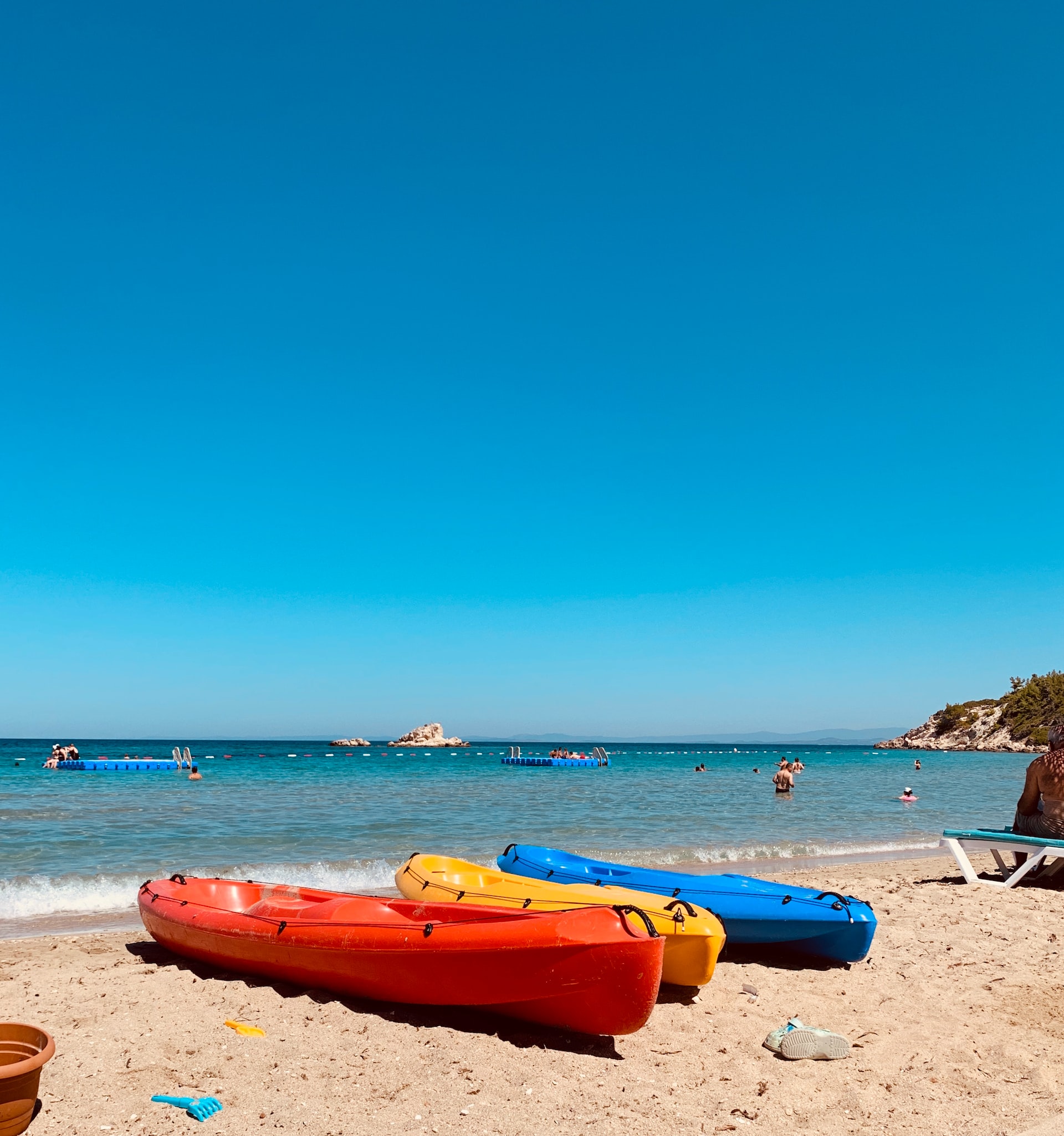 Beauty from History: Ilıca Bay
Ilıca Bay, which dates back to ancient times, is also known as Bademli Hot Spring. The region has no urbanization or structure as it has been declared a First-Degree Protected Area. The temperature of the healing thermal water in the coastal part reaches 65 degrees. This is the reason for the warmth you will feel while swimming in the sea from time to time. Ilıca Bay is one of the rare places in our country where geothermal and seawater are so friendly to each other. Even if you smell sulfur on the side of the thermal spring, do not forget to enter and have a lot of healing.
Bay Paradise of Dikili: Bademli Bay
Don't worry; Bademli Bay has many beautiful bays within its body. Bademli Village, formerly known as Angelos, continued its life as a Greek village. Badem Village, 20 minutes from Dikili, is also famous for its olive trees. It's time to leave the village and cool off in Bademli's beautiful bays, such as Killik Bay, Zindancık Bay, and Hayıtlı Bay. Get ready to experience the beauty of the surrounding bays with the boats departing from Bademli. Dikili and its paradise-like bays are waiting for you.