Culture & Travel
16 February 2023

The Sığacık neighborhood, which offers a visual feast with its historical homes and the scent of the sea all over, is ready to greet you with its local producers' market where handcrafted goods are sold, historical castle, seafood restaurants, and pristine beaches.  

The most well-known neighborhood in Seferihisar (which holds the distinction of being Turkiye's first Citta Slow) Sığacık, greets guests with a logo of a snail holding a home on its back. The city's other parts also feature the snail, Citta Slow's emblem.

Seferihisar's joining the Citta Slow movement in 2009 was a turning point for this small coastal town. Let's spend a day together in Sığacık, where projects such as the local producers' market, local seeds, and organic farming are being supported.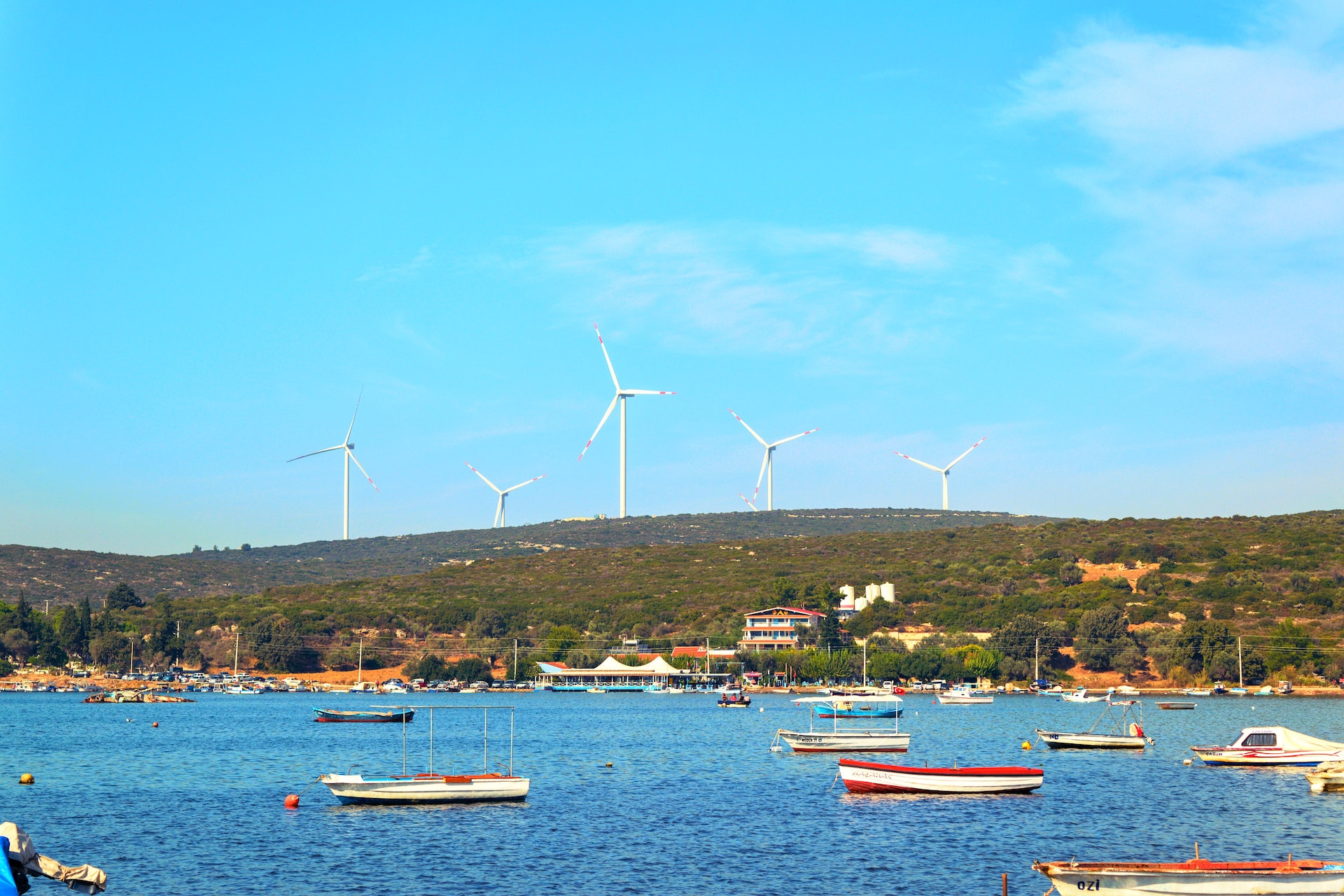 Sığacık Castle
The Seljuk-era Sığacık Castle, which is where we begin our exploration of Sığacık, is situated northeast of Sığacık Harbor. This fortress was constructed to guard the city, but it also functioned historically as a naval base and a customs control facility. We invite you to explore the castle with three gates.
Beautiful Streets
Formerly a modest fishing village, Sığacık has retained its character. As you walk along the narrow cobblestone lanes decorated with bright flowers and the aroma of tangerines, with the sight of shuttered, little dwellings and hostels, you will feel your mind at ease.
Teos Ancient City
The ancient city of "Teos", which means god in Greek, whose founder is considered to be Athames, the son of Dionysos, the God of Wine, was the capital of Ionia 3 thousand years ago. The ancient city, which is very popular in the world of archaeology today, has hosted important artists and philosophers in history. You can take a trip back in time by walking under the shade of olive trees and exploring the amphitheater where theaters and concerts are still held, the ruins of the Hellenistic and Roman Periods, the Temple of Dionysus, and the ancient harbor.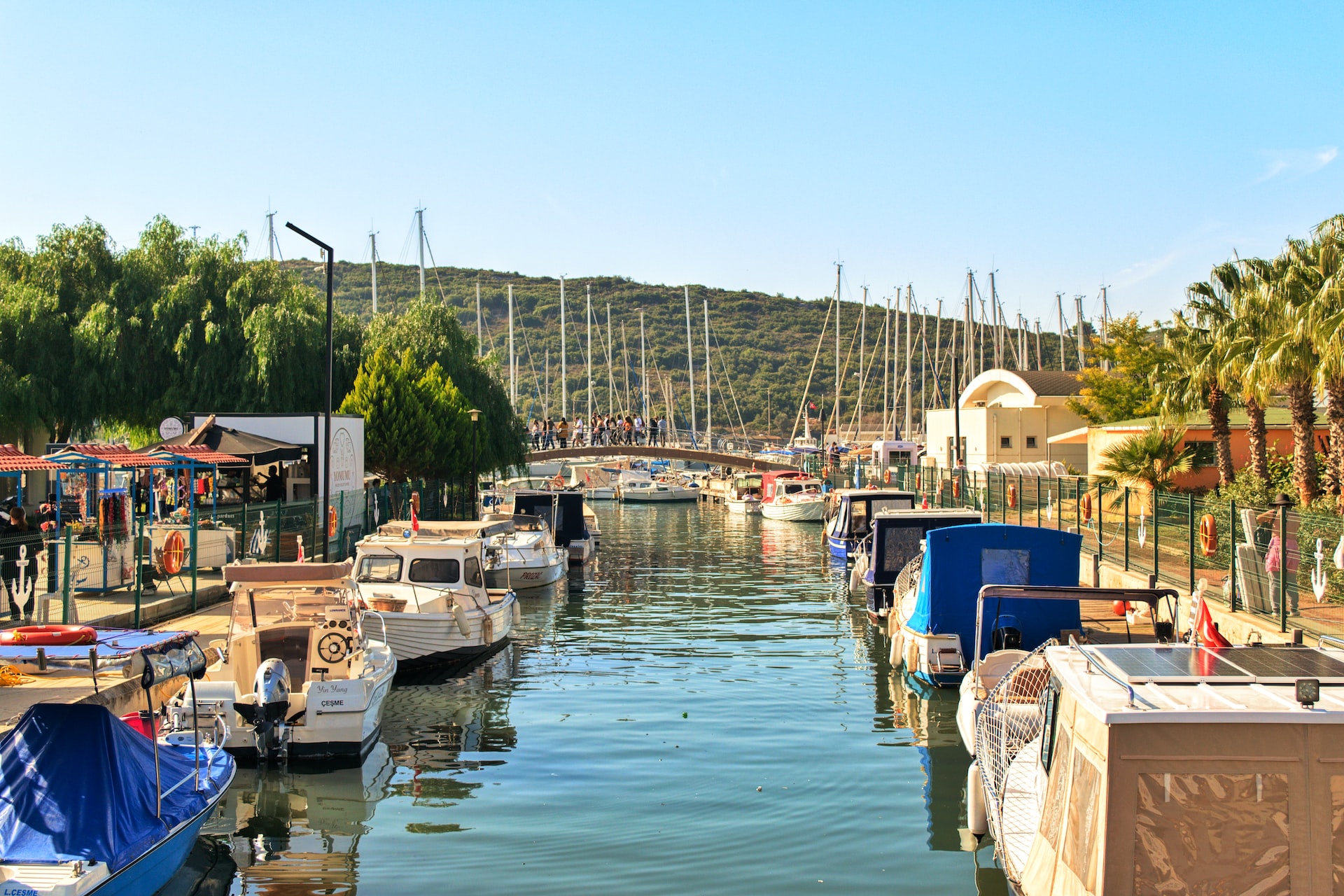 Sığacık Village Market
This market is, without a question, one of the places you should not miss when visiting Sığacık. The local producers' craft is displayed in this market, which embraces the concept of Slow Food  (like with the sense of Slow City). Hand-made and local food like sarma, noodles, colorful jars of pickles, tomato paste, olives, various types of marmalades or souvenirs, genuine clothing, and jewelry that you may give to your loved ones as gifts are all manufactured by the people at the Sığacık Bazaar, which is established in Kaleiçi on Sundays.
Mandarin Festival
Mandarin Beauty, Best Mandarin, Best Mandarin Grower, The Best Course and Dessert with Mandarin competitions are organized to promote locally produced mandarins. Street festivals and concerts are organized every year on one day between September and November. We recommend you stop by and visit.
Teos Marina
A customs gate marina with a connection to the island of Samos is located in the center of Sığacık. There are also frequent ferry services between Karlovasi and Sığacık Ports. Teos Marina bazaar is open to the public. You can also visit many restaurants, markets, and cafes.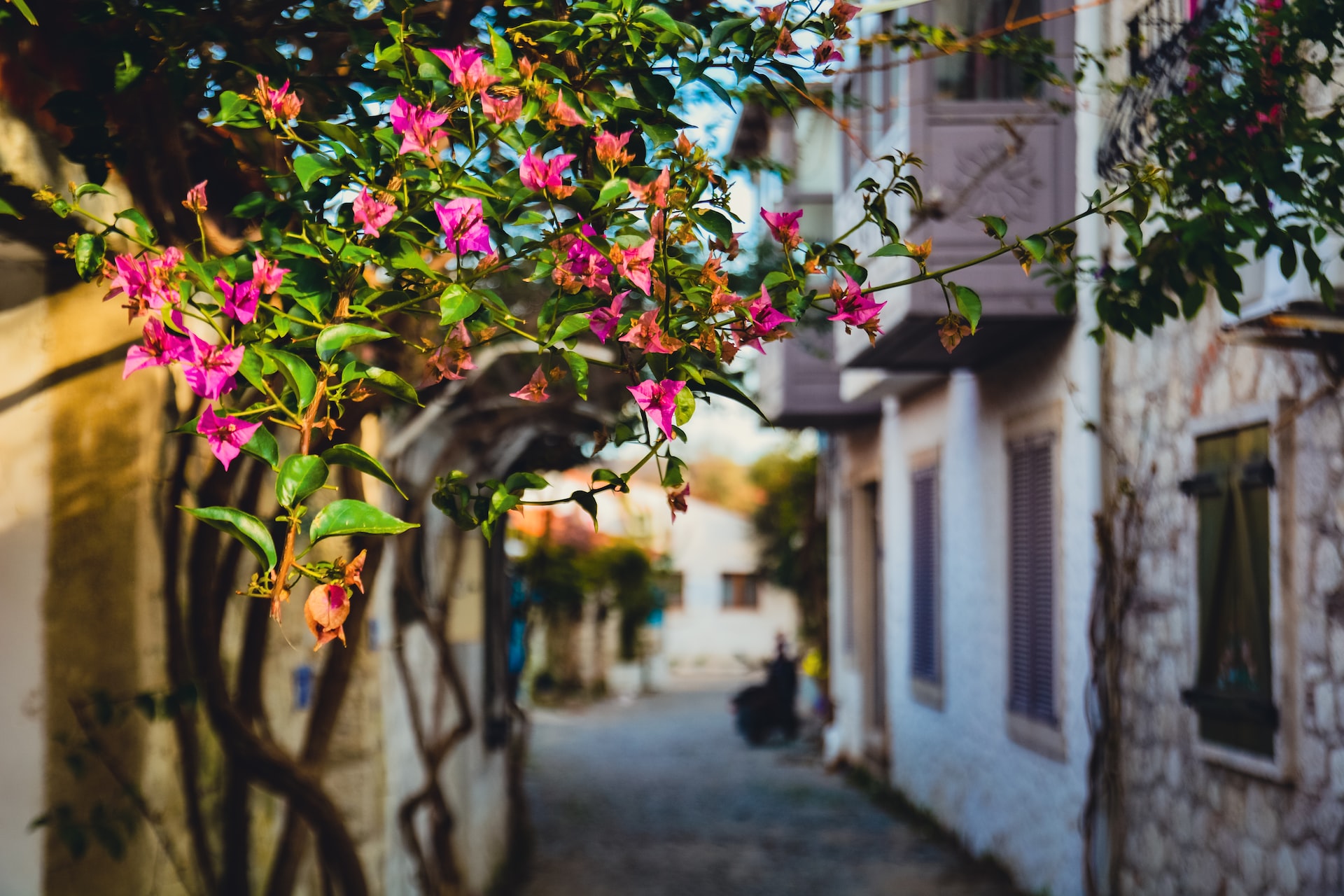 Beaches at Seferihisar
There are many beaches with blue flag in Seferihisar. What is a blue flag? An internationally renowned and respected eco-label is Blue Flag. Beaches and marinas that adhere to high standards for water quality, education, environmental management, safety, and services are given "Blue Flag" designations.
Sığacık Büyük Akkum Beach, which is also preferred for surfing thanks to its windy weather, with its white sand, and ice-cold water; Ürkmez Beach with its stony beach, clear and quickly deepening sea; Akarca Public Beach for those who prefer quieter places are just a few of the beaches ideal for swimming.
What to Eat and Drink in Sığacık
In our slow city, fishing and agriculture are the main economic pursuits. Additionally, artichokes are crucial to agriculture. The restaurant Artemis, which is situated in a 10-acre artichoke field, offers 15 different meals made with its artichokes.
A raki-fish table is unavoidable in this area known for its seafood and appetizers. Milos Balık and Dut Gibi are two restaurants where you can truly savor the feel of a beach village while dining at vibrant tables shaded by vines.
La Dude Art Cafe is a meeting place for art enthusiasts and artists where you can sample regional cuisine and view exhibitions.
Cartel Coffee & Cocktails, where you can meet up with loved ones while enjoying music and cocktails, or Jolly Boys, where you may pick to have fun while enjoying live music, are just a few of the places you can go in Sack, where the nightlife is as exciting and full as the daytime.
With its stone houses, historic city, harbors, city walls, olive trees, and slow city pace that contrasts with the escalating quick consumption brought on by globalization, Sack invites visitors on a journey rich in history, flavor, and enjoyment.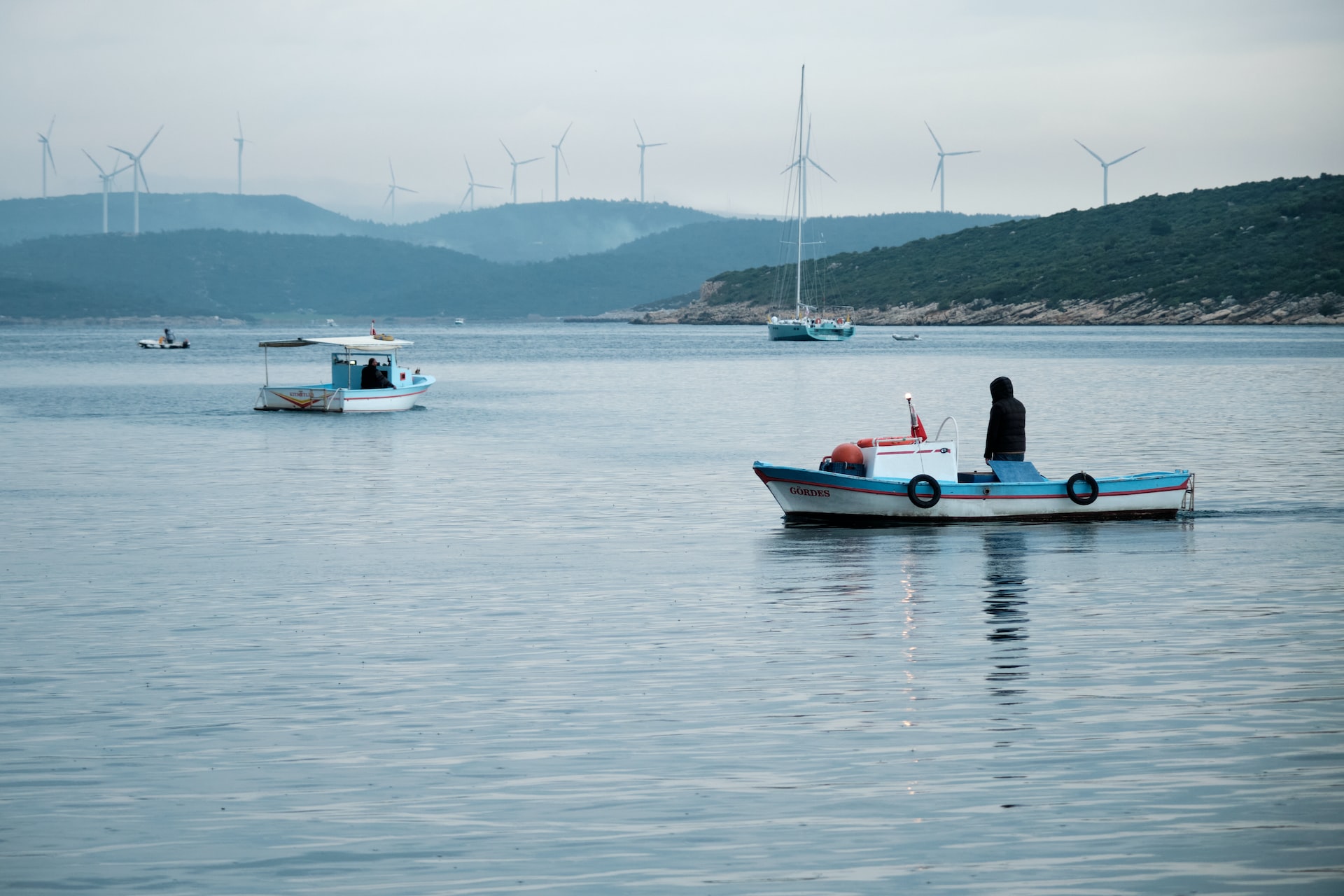 Transportation to Sığacık
The distance between Izmir and Sığacık is 50 km. If you are going by personal vehicle, you can reach Sığacık from Izmir in approximately 1 hour. If you don't have a personal vehicle, don't worry! Buses are departing from Izmir to Sığacık every day. You can reach Sığacık with ESHOT buses with line number 985 departing from Fahrettin Altay. Afterward, it is possible to reach Sığacık within 15 minutes by using the Seferihisar-Sığacık bus line 640.
If you prefer to come from the airport, you can come to Cumaovası stop from Adnan Menderes Airport by Izban and take the Cumaovası-Seferihisar bus to Seferihisar and from there you can reach Sığacık in 15 minutes by Sığacık minibusses.