Food
22 May 2023

Izmir, the third-largest city in Türkiye, is renowned for its natural beauty, cultural heritage, and fascinating history. Situated along the Aegean Sea, Izmir provides visitors with an unforgettable holiday experience, thanks to its sunny and warm climate, historical charm, delectable cuisine, and numerous tourist attractions. Alongside its rich history and culture, Izmir's delightful food scene and patisseries captivate visitors. Izmir's patisseries are known for their original flavors and high-quality ingredients, leaving a lasting impression on the taste buds.
Reyhan

Patisserie
Izmir is a city renowned for its delicious and unique patisseries, making it a paradise for dessert enthusiasts. Among these is Reyhan Patisserie, which first opened its doors in 1965. Starting with a limited selection, it has now become one of Izmir's most popular patisseries. The patisserie prides itself on using high-quality ingredients and traditional methods in crafting their delectable treats.
One of Reyhan Patisserie's standout offerings is their chocolate cake, a favorite among chocolate lovers. Made with premium chocolate, it has become an essential delight for visitors. The patisserie also boasts a variety of truffles, including chocolate, hazelnut, almond, and strawberry flavors. Additionally, their menu features an extensive range of both savory and sweet options. From rice pudding and custard to kadayif, baklava, cheesecake, and special occasion cakes, there is something to satisfy every palate.
Reyhan Patisserie harmoniously blends with Izmir's historical and cultural ambiance. Its interior design reflects the architectural elements of traditional Izmir houses. With wooden decor and nostalgic objects, the patisserie takes visitors on a journey to experience the charm of old Izmir.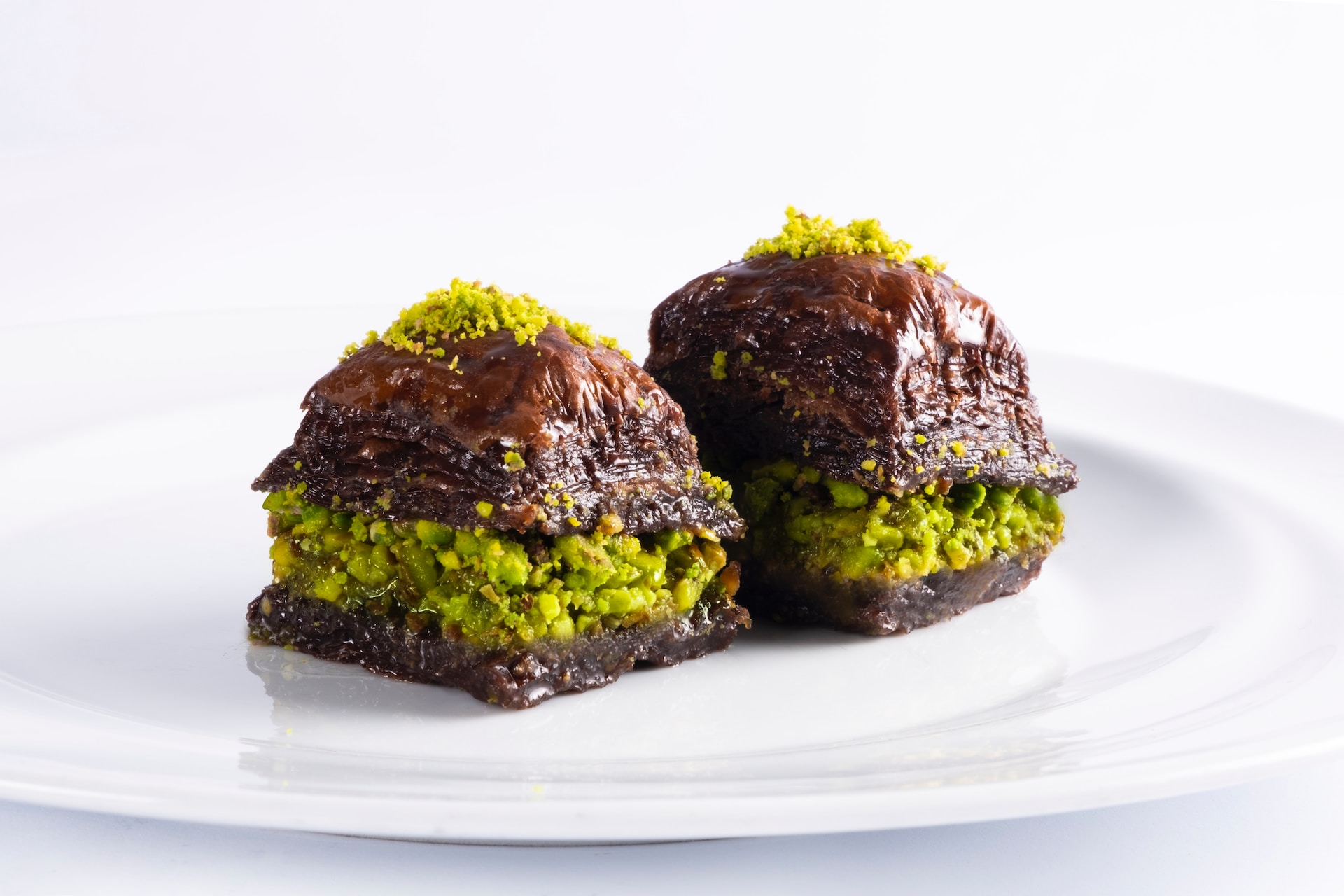 Sevinç

Patisserie
Established in 1957 in Izmir, Sevinç Pastry Shop has gained fame for its innovative approach to traditional flavors. Founded by Kenan and Şaban Pelit, the patisserie introduced Izmir to delightful desserts such as baton banana cake, almond cookies, chestnut candies, and pies. This quickly made Sevinç Pastry Shop a beloved destination for both locals and visitors to Izmir.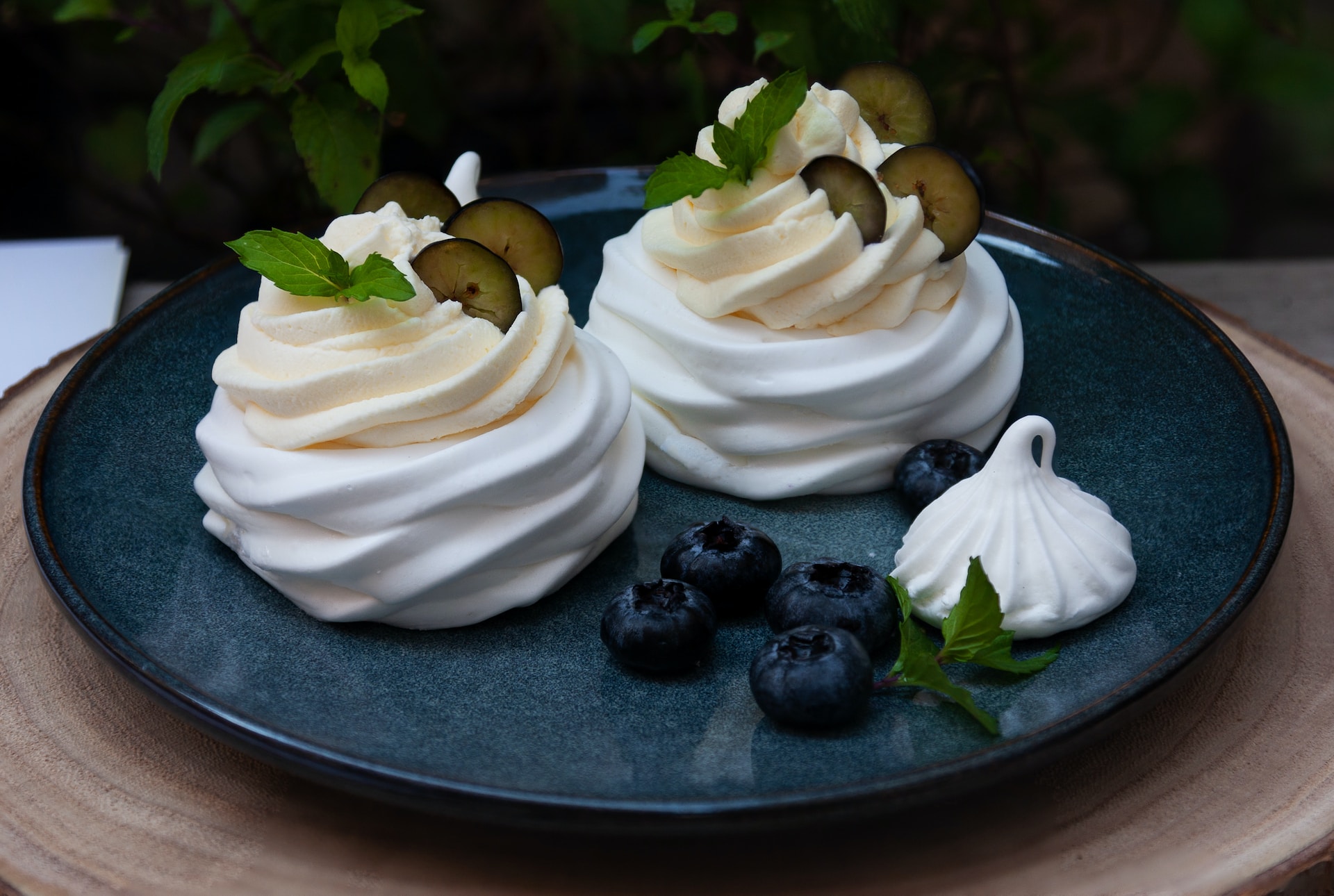 The patisserie's renowned offerings include Sevinç Pavlova, featuring meringue dough filled with cream, torpil with pastry cream and hazelnut kernels, Easter buns infused with mastic gum and mahaleb, and a wide range of other delectable sweets and savories.
Customer satisfaction is another key aspect of Sevinç Pastry Shop. Visitors are warmly welcomed and can enjoy their time in a comfortable environment while indulging in the patisserie's delicious creations.
Bravo Patisserie
Situated in Karşıyaka, Bravo Patisserie stands out as one of the foremost patisseries in Izmir. Since its establishment in 1997, it has become an essential destination for both Izmir locals and visitors, thanks to its top-notch products, innovative recipes, and friendly service.
Upon entering Bravo Patisserie, you'll be greeted by a warm atmosphere, and the vibrant desserts showcased in the display will captivate you. The patisserie earns the appreciation of its customers by crafting delicious treats using fresh and high-quality ingredients.
What sets Bravo Patisserie apart is its creativity in dessert making. With a modern twist on traditional sweets, Bravo offers an extensive menu that caters to all palates. From walnut baklava and brownies to cupcakes, macarons, cheesecakes, and unique ice cream varieties, there is something to please every dessert lover's taste buds.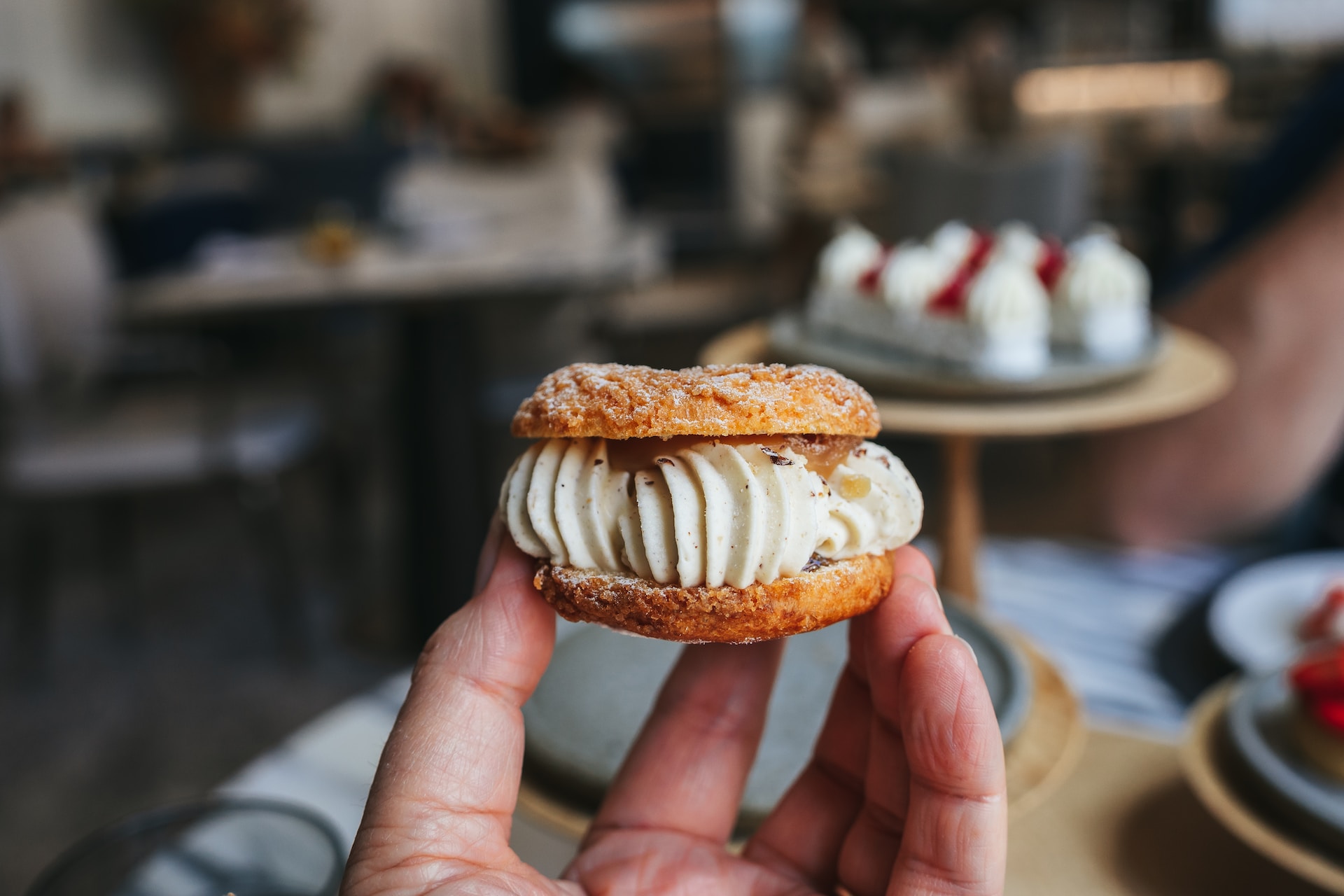 Sudeden Pastalar 

(Sudeden Cakes)
Sudeden Pastalar, located in Konak, adds significant value to Izmir's rich dessert culture with its exquisite cakes that seamlessly blend aesthetics and taste. As one of Izmir's most popular patisseries and café venues, Sudeden Pastalar captivates everyone with its unique combination of creativity and originality.
The patisserie's visual appeal is what initially catches the eye. Delicately adorned with embroidered flowers, patterns, and intricate details, the cakes are true works of art. Each cake is meticulously designed and presented to customers, with carefully selected colors ensuring an aesthetic appearance. Sudeden Pastalar places great emphasis on originality and aesthetics in every cake design.
The cakes not only offer a visual feast but also a wide range of flavors. With the use of fresh and high-quality ingredients, the flavors are expertly captured. From chocolate and fruit to pistachio and cream, there is a diverse selection to cater to various preferences. Each slice leaves an unforgettable taste on the palate, delighting dessert enthusiasts and pampering their senses.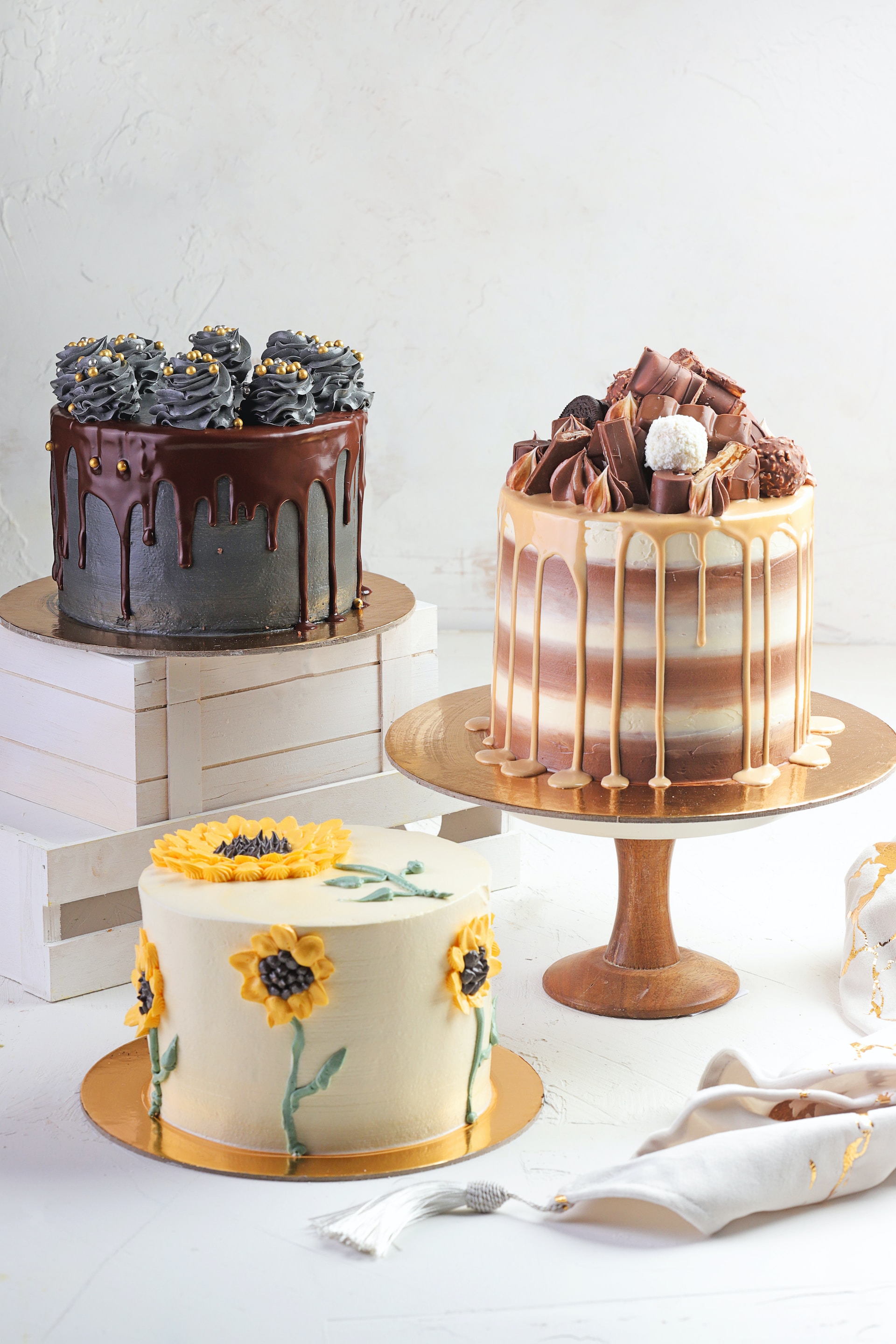 Topraktan Patisserie
Topraktan Patisserie, which stands out in the city with its handmade and natural desserts, offers an unforgettable dessert experience to flavor lovers. This patisserie stands out among the patisserie options in Izmir with its healthy and delicious desserts made with natural ingredients. Located in Bornova, the place carefully selects the ingredients used in its products and achieves healthy and natural flavors. Topraktan Patisserie's cakes are prepared with completely natural ingredients and attract attention with their exquisite flavors. You can choose from chocolate, carrot, walnut, lemon and many other options. Raspberry, pineapple, chocolate and almond cakes, madeleines and pastries are among the other delicacies you can taste. You can even drink their specialty salep with your desserts. The patisserie's tarts stand out with their exquisite flavors and carefully prepared dough. There are orange, lemon, raspberry, apple and many other varieties. Their cookies are prepared with traditional recipes and flavored with natural ingredients. There are different types of cookies such as walnut cookies, chocolate cookies and almond cookies.