Lifestyle
19 February 2022

Even if you are in İstanbul, it is possible to trek in spring or in icy weather and get some air in immaculate weather. There are beautiful walking routes especially close to the metropolitan city of İstanbul. You can take these routes as a family or individually, whether on weekends or on annual leave. Lush forests, iodine-scented sea shores, stunning canyons, small waterfalls, escape the city and thoughts in the midst of the silence and your equipment unique trekking routes on your back.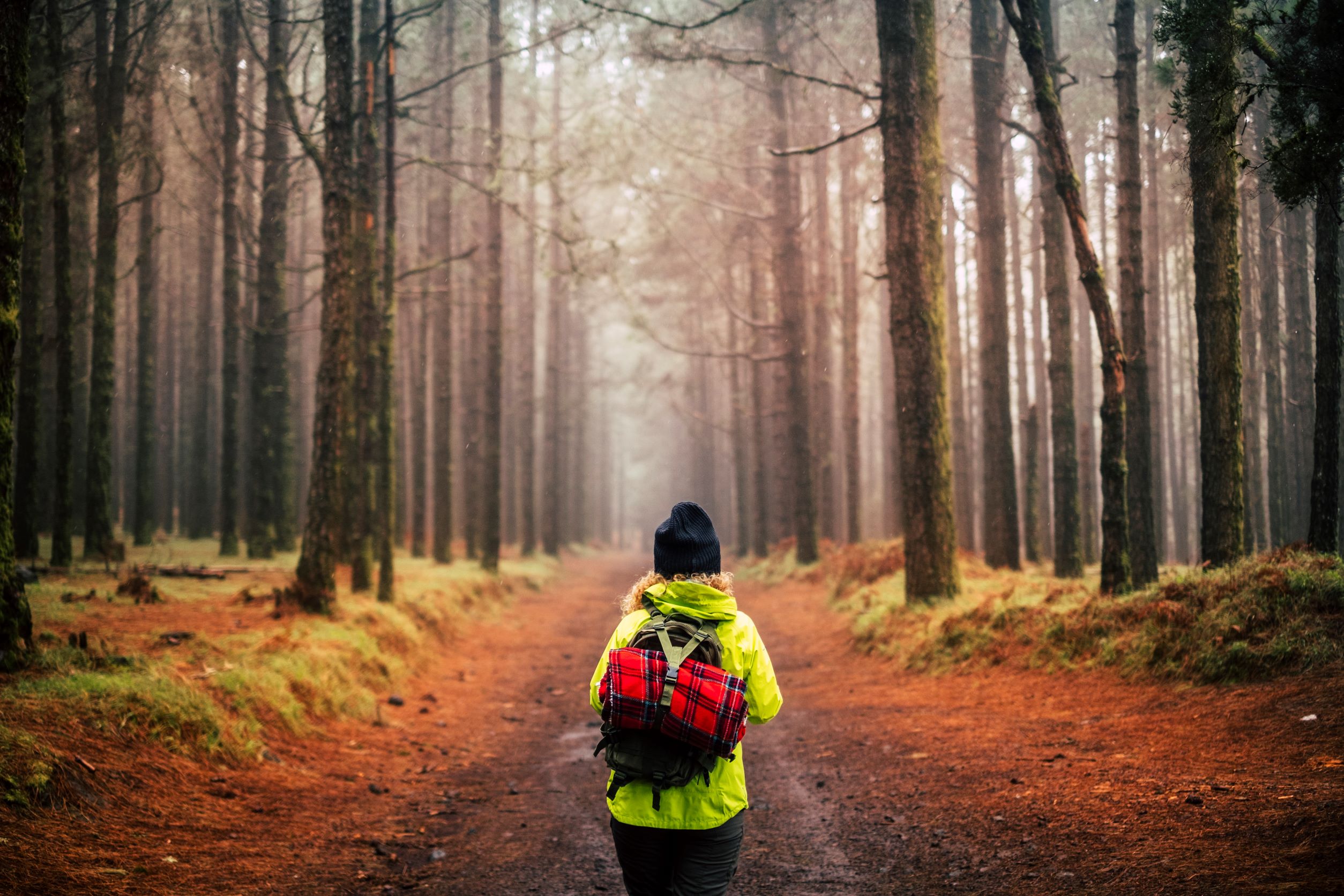 1.Must-Have: Polonezköy, Beykoz / İstanbul
Polonezköy walking route, which is one of the starting level rots on the Anatolian side of the city, is the eye of the curious, both with its nature and with its breakfasters and barbecue places. The quiet forest walking area, forests with its very frequently eye-catching green hue, is located within a 5-kilometer hiking trail. In Polonezköy, where nature can take you for a moment and take you to different lands, you can rest both your body and your soul. The location, which takes on a different beauty in all seasons without saying winter, autumn or spring, is connected to beykoz district and has its origins up to the Polish village.
2.A Classic Near the City: Belgrade Forest, Sarıyer / İstanbul
Belgrade Forest, which is usually covered with beech and chestnut trees, which İstanbul residents usually prefer for picnics, is on the European Side and is connected to sarıyer district. In the history of the forested region, which dates back to the Roman period, it is known that bents and arches were installed in the streams as the region that provided water to the city. For those who have made hiking, including mountain biking, and trekking a more extensive lifestyle, there is a 6km hiking trail in the area. When you are tired, you can sit on wooden benches and enjoy the surroundings.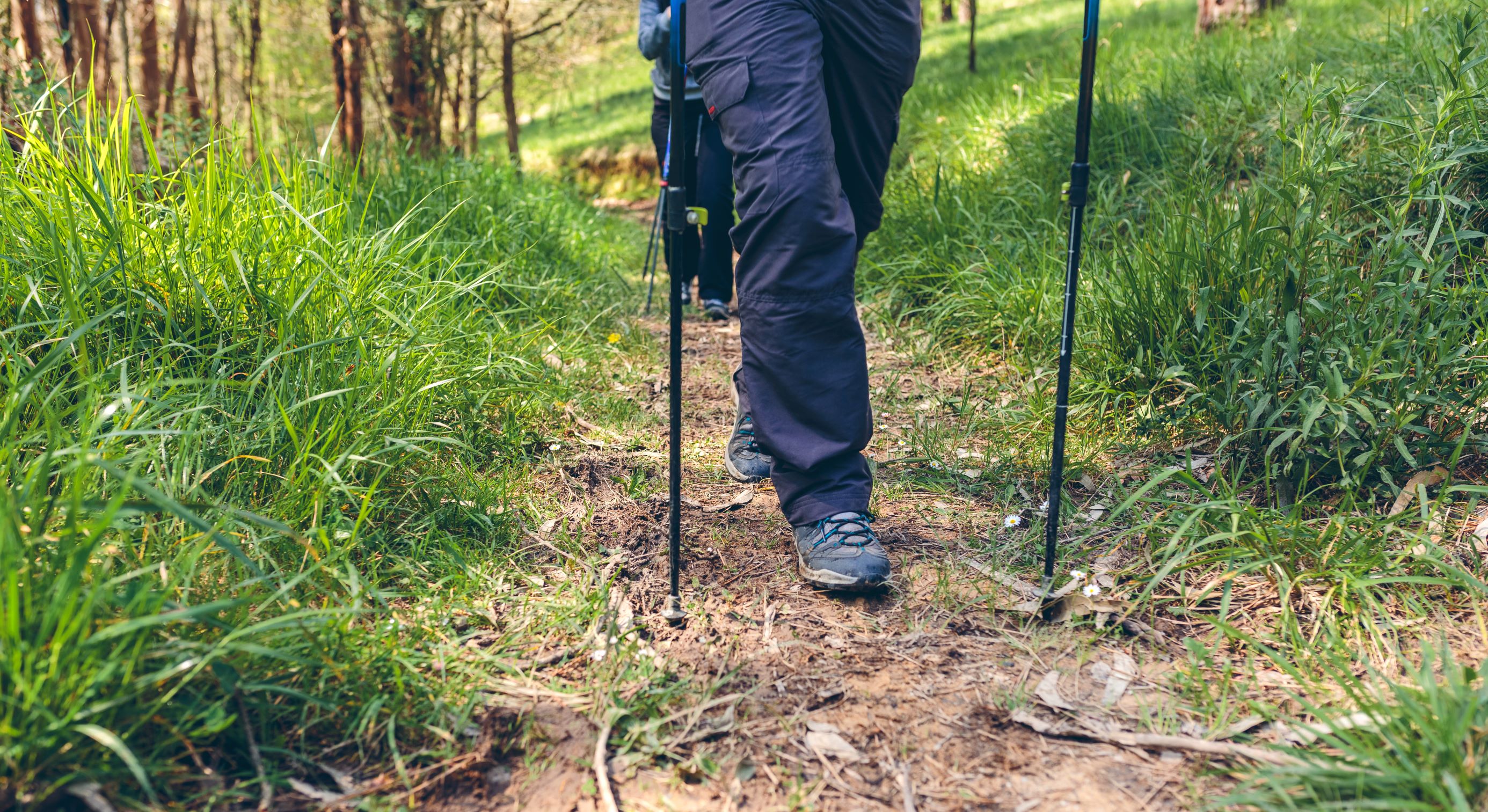 3.Natural Beauty: Ballıkayalar Natural Park, Gebze / Kocaeli
Ballıkayalar Natural Park, located in Kocaeli province, has a completely natural beauty. This area manages to delight its enthusiasts with its moderate hiking trail and nature of about 10 kilometers. Ballıkayalar Natural Park, which is also a favorite of rock climbing climbers, is a canyon through which the stream passes. The route taken from the top of this canyon and used by rock climbers and the route on the side of the stream used from the interior of the canyon consists of moderate and challenging ups and downs.
4.Lush State of Dreams: Ağva, Şile / İstanbul
When we think of Ağva, a thousand shades of green, a peaceful environment, insatiable boat rides, camping opportunities, hiking and trekking routes and more come to mind. Restaurants and hotels where you can enjoy endless peace by the river are waiting for you to save you from the stressful environment of the city. You can explore Ağva, a resort on the Anatolian side of İstanbul and overlooking the Black Sea, by hiking, atv and cycling tours. Especially thanks to Kilimli Hiking Trail, Kurfallı Forest Trail, Hacılı Village and Waterfalls Trail, you will witness amazing views.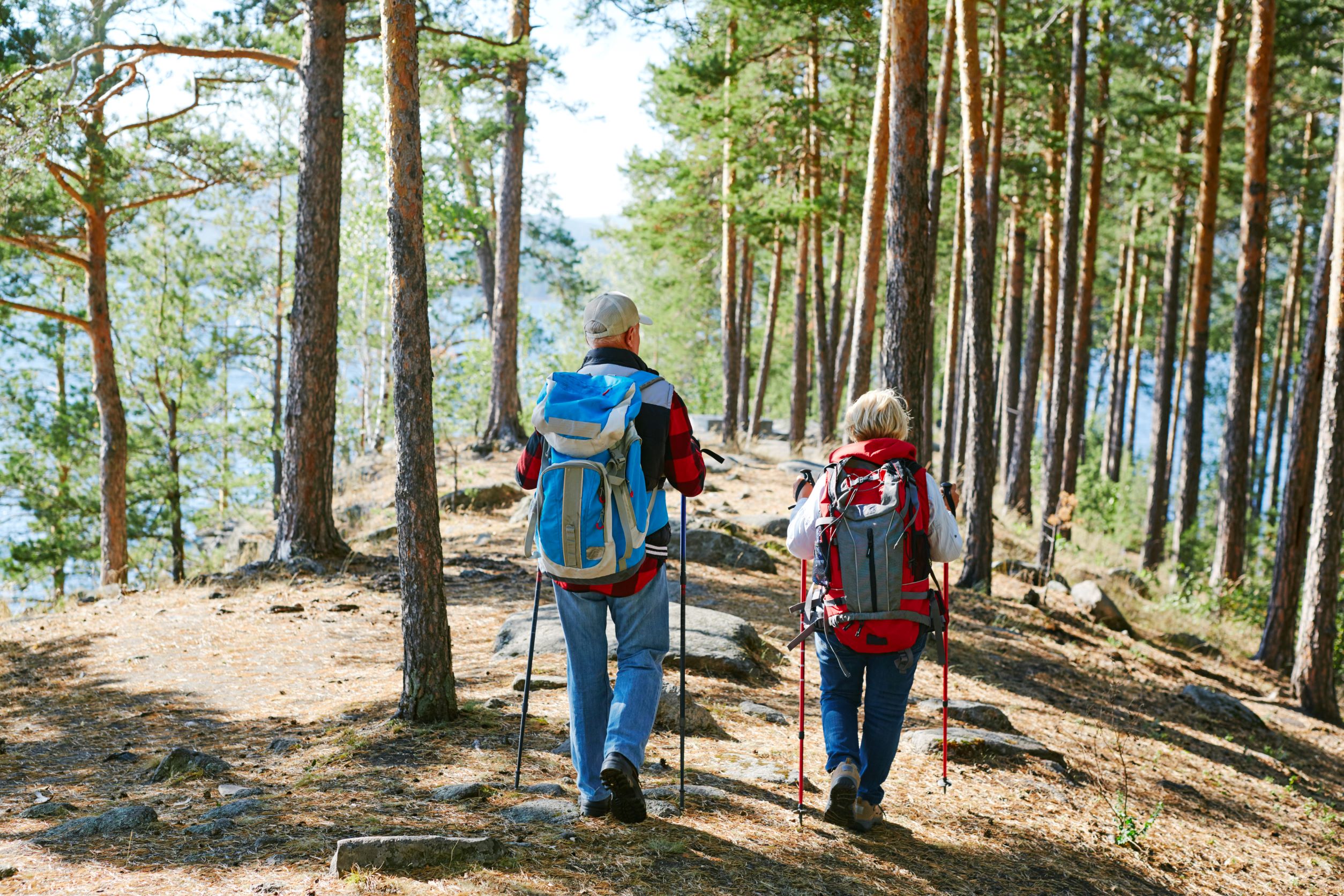 5.Address of Peace: Erikli Plateau, Teşvikiye Village, Çınarcık District / Yalova
There are many waterfalls and challenging routes along the edge of Erikli Creek on the Erikli plateau route, which starts from The Village of Teşvikiye. Since the steep sections begin 10 to 15 minutes after the start of the hike on the approximately 10-kilometer course, this area can be considered more suitable especially for experienced people who are trekking hard.  It is also possible to find places to camp on this trail, Erikli waterfall campground. I don't think anyone can say no to camp on the platforms next to the flowing streams. Erikli Plateau, which is one of the ideal routes for hiking, is definitely worth a try.
6.A Paradise in İstanbul: Atatürk Arboretum, Sarıyer / İstanbul
If you are a nature and trekking enthusiast and live in a metropolis like İstanbul, Ataturk Arboretum in the European part is one of the must-see locations. This area is a living plant and nature museum with approximately 2,000 plant taser. Founded in partnership with the General Directorate of Forestry and İstanbul University Faculty of Forestry, the Arboretum is an impressive spot that combines trekking, nature and a thousand shades of green. Atatürk Arboretum is definitely the right address for unique trekking in the shade of trees, accompanied by lush lawns.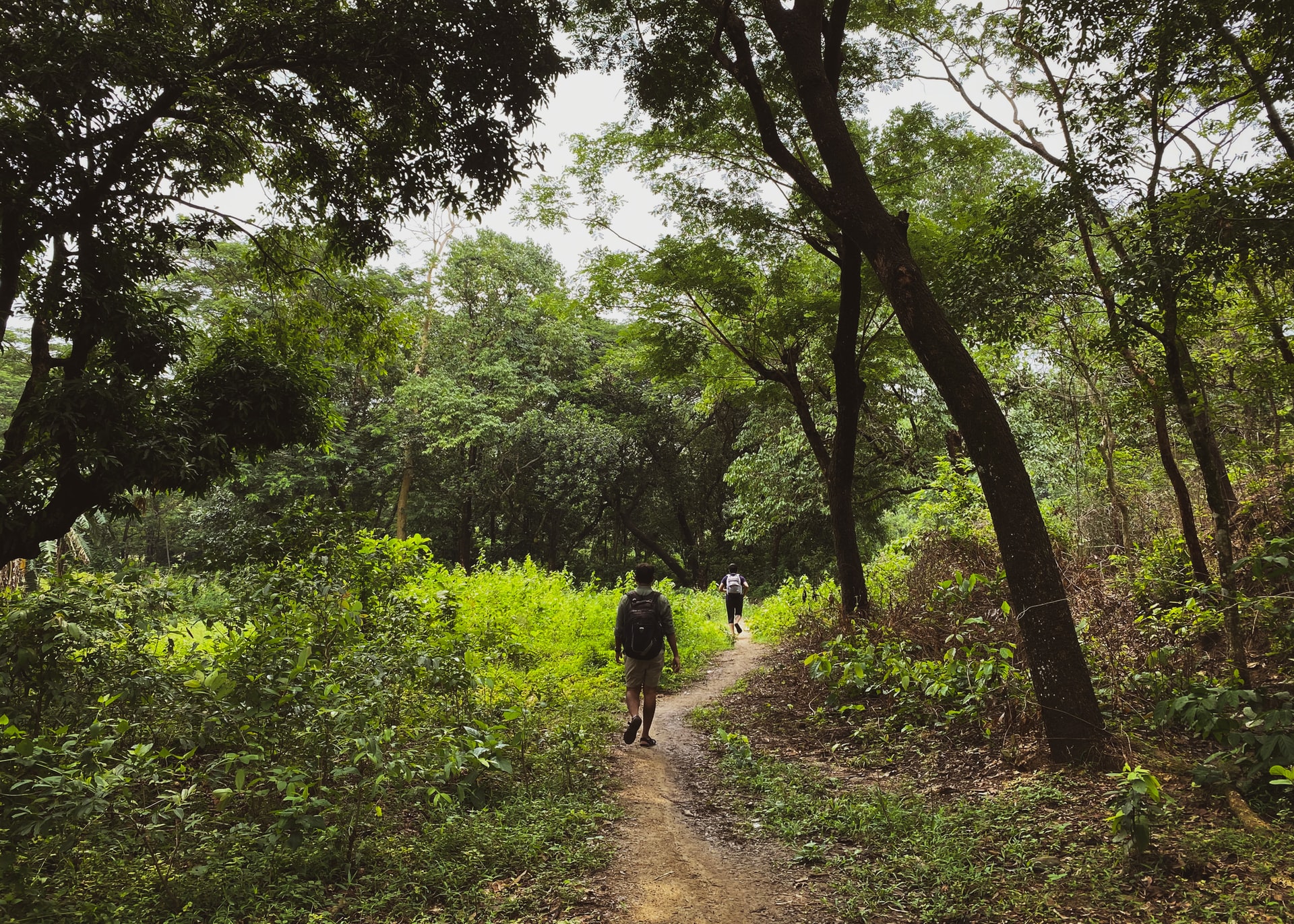 7.

Çilingöz

Natural Park, Çatalca / İstanbul
We are talking about a beauty that extends from the heart of lush nature to the beach of Çatalca. Whether you're camping, immersed yourself in the noise of waterfalls, or take a unique hike with peace. Located on the European side, Çilingöz Natural Park has an eye-catching nature and lush vegetation that deserves its reputation. In Çilingöz, on a route of about 15 kilometers in the shade of hornbeam, linden and chestnut trees, try to enjoy the walk. Let's also mention that there is a country restaurant and buffet service for any need.
8.Aydos Forest, Kartal / İstanbul
Although it is in the heart of the city, Aydos Hill, located in aydos forest, one of the breathing areas of İstanbul, is the highest positioned area of İstanbul with an altitude of 537. Aydos Forest Lake, surrounded by trees, can be reached 5 kilometers after entering the forest from the road. The paths, slopes and lush routes in aydos forest are the kind that will make you feel like you are in another land besides İstanbul. It wouldn't be a bad idea to say hello from Aydos at sunset in the city.
Also for a trouble-free trekking as the final bottom note, never miss taking with you materials that will not be too much of a burden to you, such as backpacks, lanterns, water, snacks, pocketknifes, spare clothes. If you walk in winter, raincoats, berets, gloves, thermal interiors and fleece clothing should never be neglected. The most important of the clothes is that your walking shoes or boots are the kind that allow you to walk comfortably without squeezing your feet. Remember, for a life full of health, hiking or challenging trekking is a must. We just have to let ourselves be left to the beauties of nature for a life that will help reduce the stresses experienced at the end of the day and keep the body fresher.