Food
8 October 2022

Without a doubt, breakfast is a favorite meal for most people. The happiness of being at the same table with loved ones, especially on Sunday mornings, is priceless. The rich structure of Turkish cuisine is, of course, reflected in the breakfasts. When the long conversations are combined with fresh teas, we can't get enough of breakfast. However, we spend this meal without having breakfast or eating small meals during the week while working at high tempos. That's why people dream of enjoying weekend breakfasts insatead of short breakfasts on weekdays.

On the European side of İstanbul, there are many places that will make the breakfast of Istanbulites more delicious and enjoyable. All of them come across as places that are delicious and have different atmospheres. We have compiled breakfast places with wonderful views and unique tastes for you to start the day better. How would you like to have a pleasant and delicious breakfast with these breakfast people on the European side?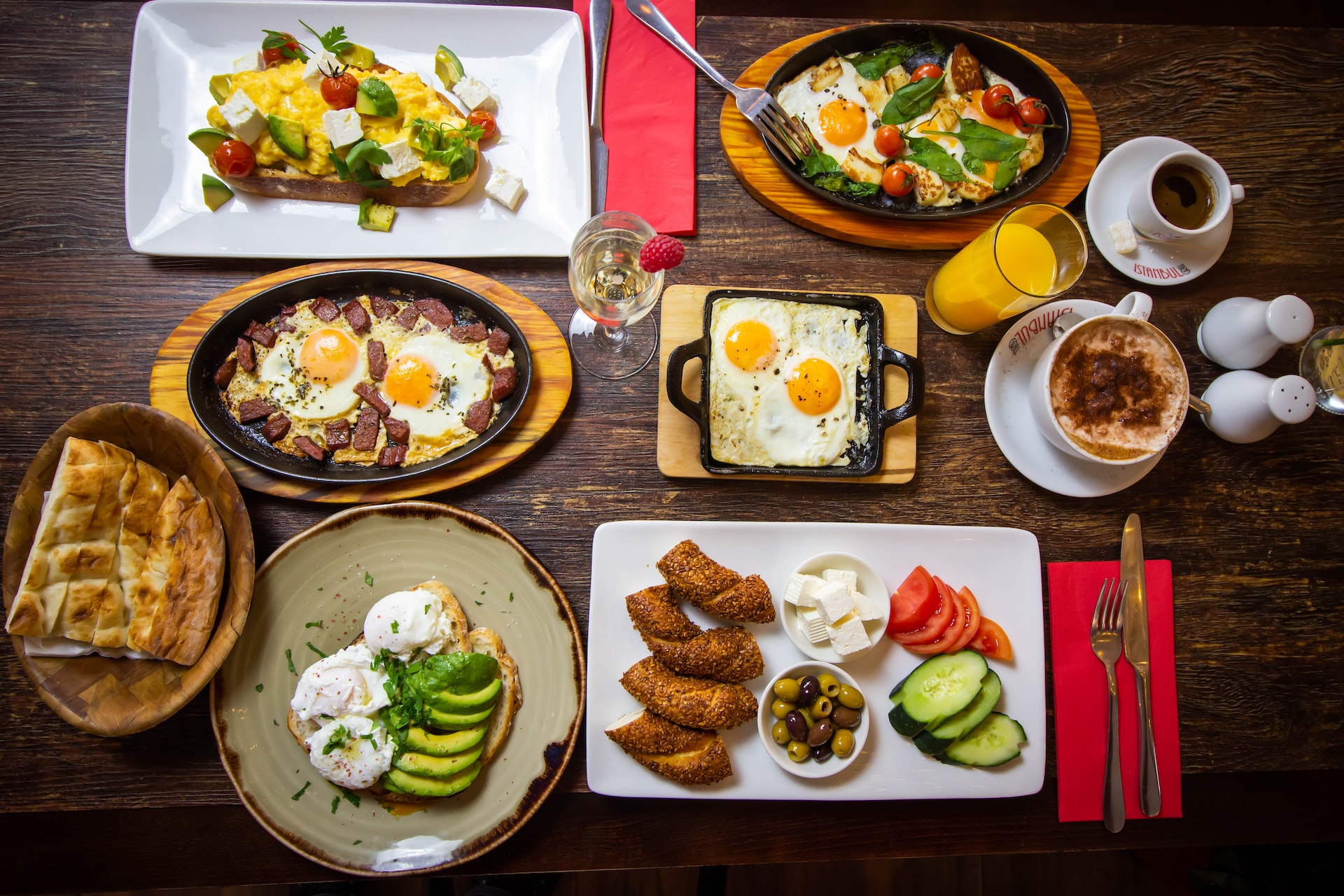 Aşşk Kahve
Who can say no to breakfast against the wonderful view of the Bosporus? Aşşk Kahve has been serving breakfast in Kuruçeşme since 1997 with its wonderful garden. You'll love the atmosphere of this place, which is often preferred by Istanbulites. It makes your Sunday breakfast more enjoyable with its attentive presentations and organic products. Most of the products are homemade for those who love breakfast spreads. You won't be able to get enough of this organic and homemade breakfast, from jams and bread to ketchup mayonnaise. They offer you one of the best-mixed breakfasts with a variety of cheeses, organic honey and organic olives from the Aegean, and homemade acuka. Aşşk Kahve is available on Tuesdays and Sundays. It's closed on Mondays.
Emirgan Sütiş
You should try the Sütiş breakfast, which has become a tradition in Istanbul. Sütiş is famous not only for its desserts but also for its wonderful breakfasts. It offers a delicious breakfast that will cause long queues, especially on weekends. Founded in 1953, Sütiş has been located on the Bosphorus as Emirgan Sütiş since 1986. All dairy products used in breakfast are brought to your tables from Sütiş farm. Tea from Rize is included in this organic table. Bread, on the other hand, is baked with 25-year-old sourdough and baked in Sütiş's special ovens. When Kayseri pastrami and homemade jams are added to this unique breakfast, the pleasure of your Sunday breakfast gets longer and longer. Emirgan Sütiş provides service every day of the week.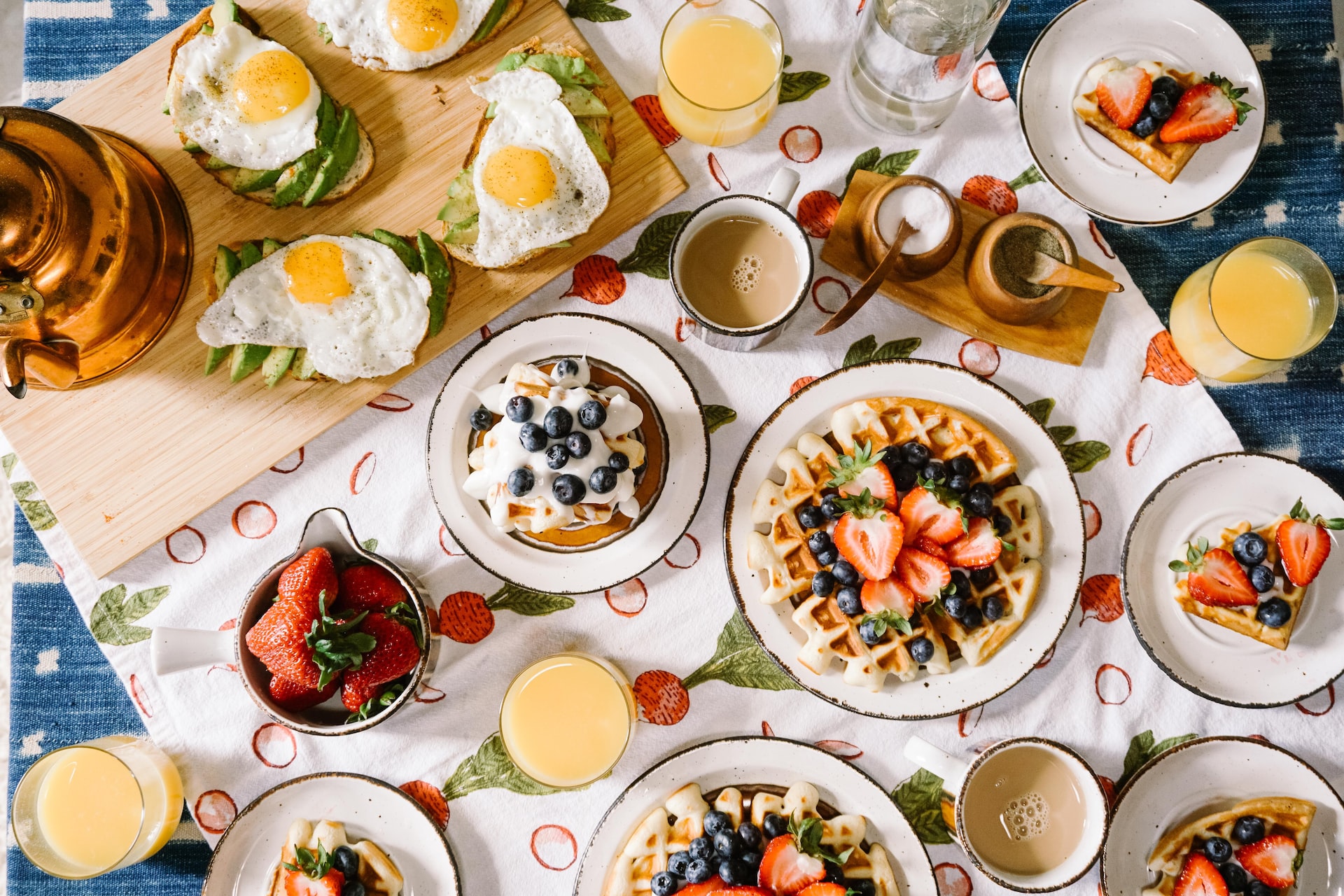 Emek Cafe
Another alternative for those who say they can't have breakfast apart from the sea is Emek Cafe. It's one of the oldest places where you can breathe the smell of the sea. Located in Yeniköy, this cafe offers you a unique breakfast with years of experience. It can be a little difficult to find a place at the weekend in this place, which has been serving for many years. It is also served in the form of a breakfast plate, with a choice of single and double breakfast options. Emek Cafe invites you to a pleasant breakfast with your loved ones with its nostalgic atmosphere against the wonderful view of the sea. They serve every day of the week.
Kovan Fırın
If you say you like good breakfasts not only on weekends but also on weekdays, we recommend a bakery in the middle of Istanbul: Kova Fırın. This place, which is frequented by Istanbulites, comes to those who have a quick but delicious breakfast to get to work. On the other hand, there are those who love Sunday breakfast with long conversations. Kovan Fırın offers all the pastries we eat, from delicious pastries to bagels to pastries, on its menu. It also offers classic breakfast products to those who enjoy breakfast. This place, which has both a breakfast and a breakfast plate, is very satisfying and delicious and serves every day of the week.
Mums Cafe
This time we are going to Karaköy, a place that brings together Swedish cuisine with its visitors. Mums Cafe is a place opened by a mother-daughter and offers original tastes. It makes its own sourdough bread and brioche bread and sells them to other places. Mums Cafe offers traditional Scandinavian cuisine. Sandwiches made with their own bread, and homemade desserts at Mums Cafe are among its prominent tastes. It offers two breakfast options as a big spread and a small spread for breakfast. It allows you to have an organic breakfast, such as homemade acuka and curd, as well as homemade jams and various kinds of cheese. If you want to experience one of the best breakfasts in Karaköy, service is provided every day of the week.
Van Kahvaltı Evi
How about a nice breakfast at the best breakfast place of the year? Van Kahvaltı Evi was chosen as the best breakfast of the year according to a survey conducted on an internet website. Serving in Beyoğlu, this place offers local flavors of Van city of Turkiye. This place, which has more than one branch, will add pleasure to your breakfast with its small and friendly atmosphere. Since it is so popular, we would like to point out that you can find a place by going early on weekends. You can have an unforgettable breakfast with organic products brought to your table from the unique highlands and gardens of Van. Traditional delicacies such as Van herby cheese, Van karakovan honey, Kars gruyere, and ezine tulum cheese are served for breakfast. On the other hand, your breakfast is enriched with by-products such as fried pancakes, eggplant pancakes, and mushroom pancakes. This place, which works with unlimited tea, serves every day of the week.