Culture & Travel
25 April 2021

İzmir deserves its title as the pearl of the Aegean, and it is home to countless beauties that will conquer the hearts of photography enthusiasts.
Alacati
Alaçatı, one of the most popular spots for wedding shootings, is a small, colorful and magical place within the borders of the famous Çeşme district. It deserves to be at the top of the list with its historical texture, well-preserved old houses, cobblestone streets, and always breezy atmosphere. Windmills are one of the most photographed places in Alaçatı, where you can capture magnificent shots even when walking between a street.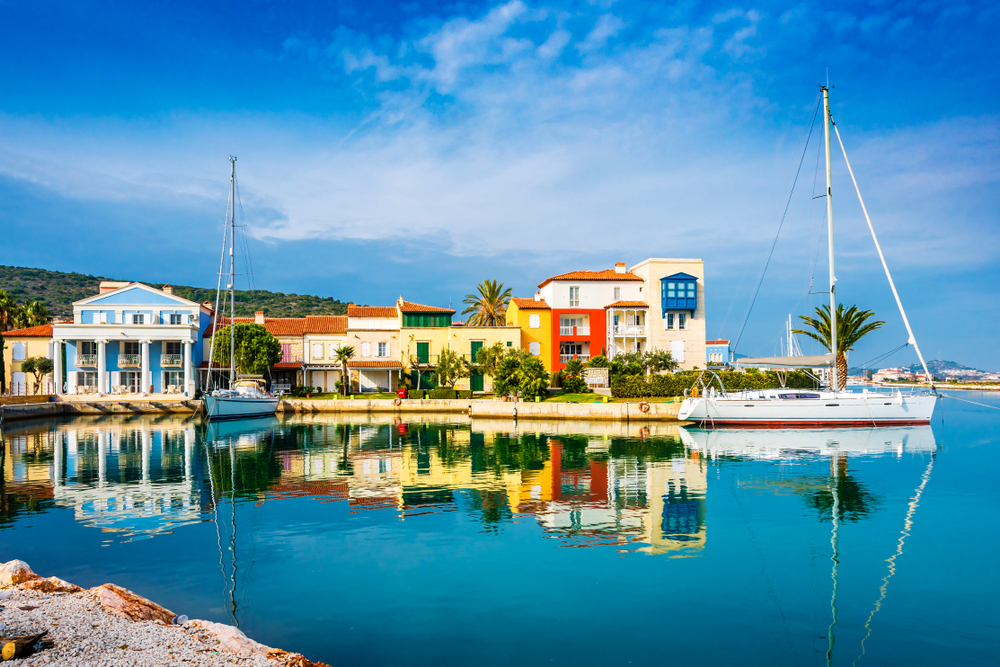 Sirince
This lovely village, whose name has been heard by the whole country along with the Mayan calendar, is located in the Selçuk district of İzmir. Historical and natural beauties are so beautifully blended in this village that you feel yourself in a fairy tale. Creating a completely different world with its unique streets, stone houses, churches, Theater Madrasa, and Nesin Mathematics Village, Şirince is also famous for its cellars and fruit wines.
Ephesus Ancient City
When you come as far as Şirince, it is impossible not to stop by Ephesus Ancient City. When you arrive in Ephesus, a very rich ancient city with the famous Celsus Library, Nike Sculpture, ​Terrace Houses, ancient theater, and Hadrian's Temple, it is not a problem fit wonderful frames into your photos. Besides, the House of Virgin Mary, where thousands of Christians come for pilgrimage every year, and the Caves of the Seven Sleepers, which is believed to have passed through the legend of the Seven Sleepers described in the Holy Quran, are two separate historical places located very close to the ancient city of Ephesus.
Foca
You know what! There is a quiet fishing town that everyone in the metropolis dreams of… That's definitely Foça. Although it is a touristic place, it has managed to preserve its natural beauty and historical texture and is a place that is escaped not to have a holiday in the crowds but to find peace, and it was named Phokaia in the ancient period due to the seals living in its seas. Foça, where concreting is very little because it is a protected area, is also a paradise for photographers.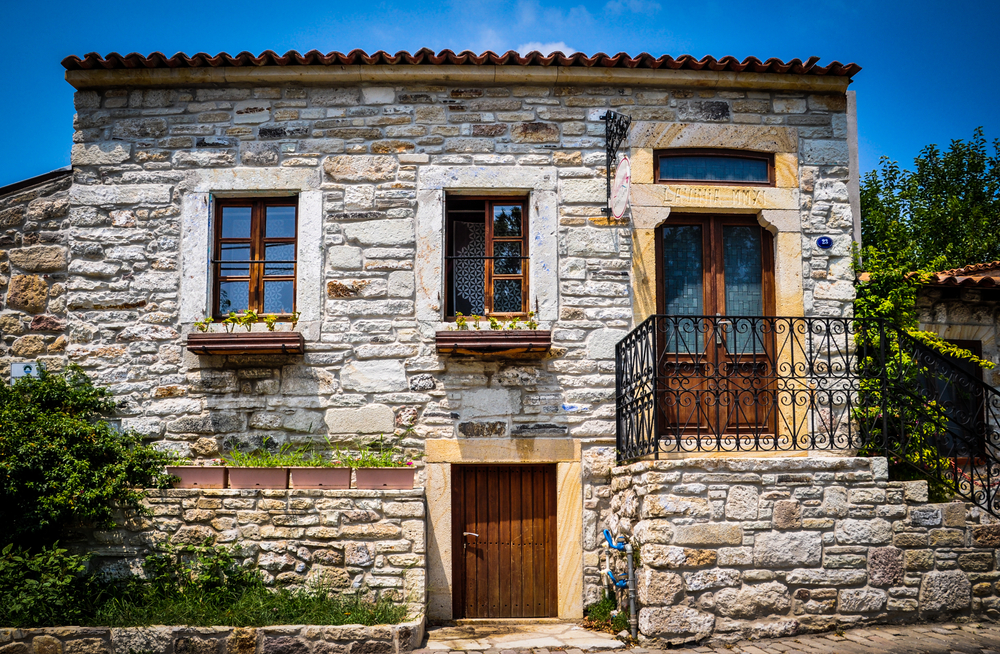 İzmir Clock Tower
Try to think of a photo of Izmir. Even if you haven't been to Izmir before, you have definitely seen that famous clock tower. The 25-meter-long tower, erected in Konak square in 1901, is one of the symbolic historical buildings of Izmir. Since it is located in the large square at the entrance of the historical Kemeraltı Bazaar, it becomes the scene of large crowds every day. This historical place, where the people of Izmir get to meet, get tired of the crowd and take a breath on the benches around it, feed the flying birds, is just one of the places you should photograph in Izmir.
Dario Moreno Street and Historical Elevator
Dedicated to Dario Moreno, a true lover of Izmir and wrote various plays and songs for Izmir, the street is one of the most unique and beautiful streets in Izmir city center. One of the surprises of the street, which tourists surely visit with its historical Greek houses, colorful cafes, and mystical atmosphere, is the 58-meter-high Historical Elevator that was built by Jewish businessman Nesim Levi in 1907 and connects the two districts. There is also a viewing terrace above the elevator where you can see Izmir Bay from a bird's eye view.
Esplanade
Without İzmir's famous Esplanade, which is the subject of songs, movies, and stories, your İzmir photo album would be incomplete. There are no phaetons on the roads as before. Still, with the beach on one side, the people enjoying the sunny and beautiful weather spread over the wide grassy area on the one hand. The old Greek houses that still smell history when you enter the side streets, Esplanade is still one of the right addresses for outdoor shooting.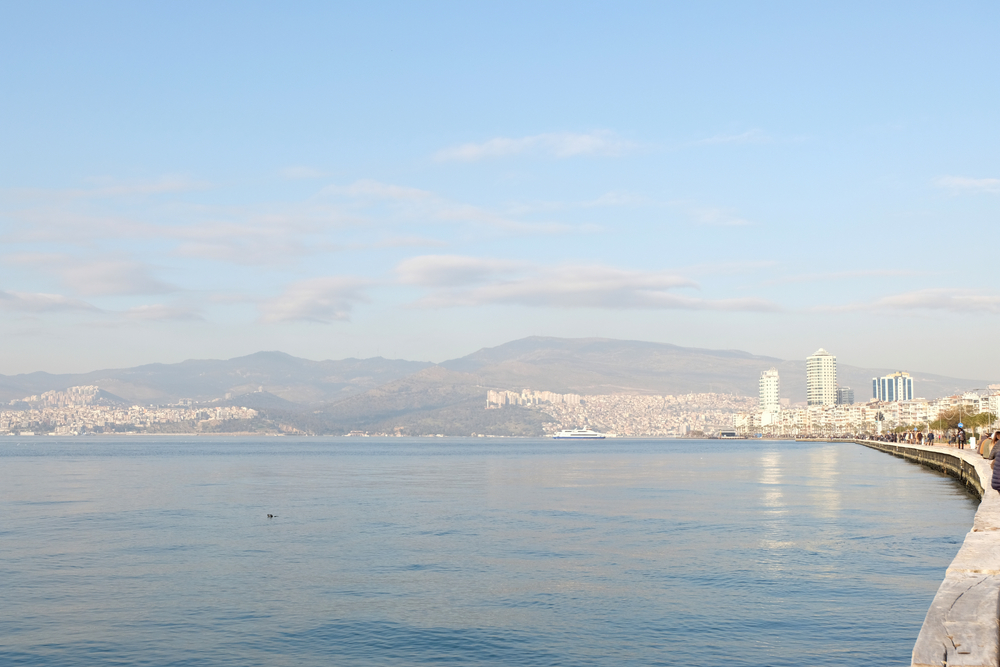 Sigacik
Sığacık is a small coastal town with "Citta Slow" in İzmir within the borders of Seferihisar district, and each street is a candidate to be a movie setand you will fall in love with it as soon as you see it. When you enter the part, which is located within the walls of the castle built during the reign of Suleyman the Magnificent and called "Kaleiçi" (Inner fortress) by the locals, you find yourself on a journey through history. Cobblestone streets, historical houses painted in white, wooden shutters, bougainvillea, and cats… If you are ready to get dizzy from taking pictures, you should definitely visit Sığacık.