Food
23 March 2020
Güncelleme Tarihi: 14 May 2022
5 Stars of the Anatolian Cuisine
Anatolian Cuisine is like an endless and immense treasure island. The more you dig in, the more you will find: a brand-new recipe, an enchanting surprise, or a method you never thought of before. Each region having a different kitchen culture, Anatolia's stars are the Southeast with its kebabs, the Aegean with its herbs, the Black Sea with its anchovy, and the Mediterranean with its healthy recipes. From Gaziantep to Şanlıurfa, from İzmir to Hatay, and all the way to the Black Sea... Are you ready for a delicious journey?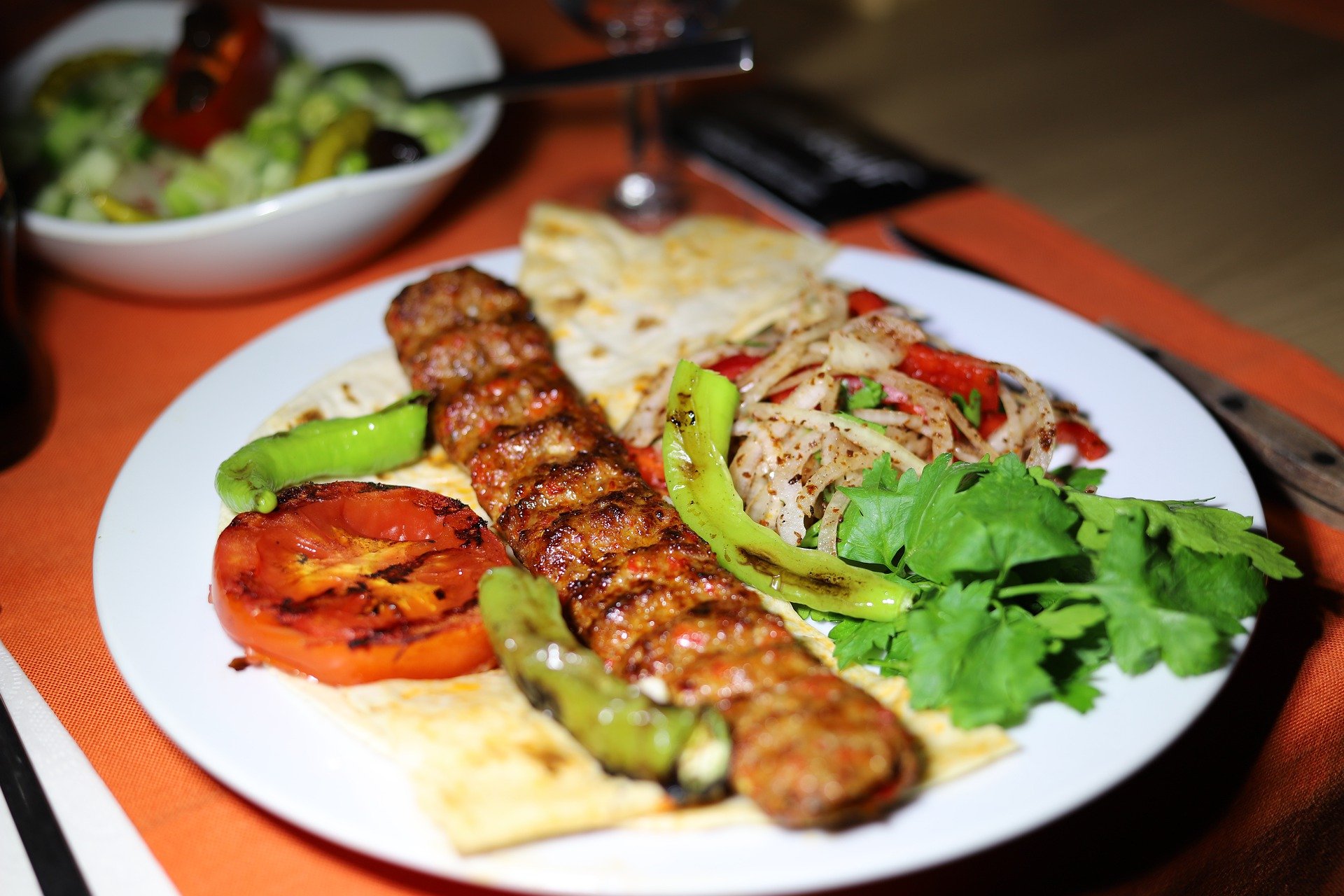 Gaziantep
Gaziantep is without a doubt one of the first places to come to mind when we talk about richness in the kitchen. 
Protected by UNESCO, Gaziantep will stun you with its diverse cuisine. The historical town is said to have almost 300 special recipes. There are over 30 different kebab recipes in the town. In addition to kebab recipes known and consumed all around Turkey, there are also new and loved recipes with various fruits like Japanese plum or apple, or mushrooms. Just as much as kebabs, Gaziantep is also famous for its meatball varieties; the town also has a rich variety in pilaf, stews, and halva types. You can also taste lesser known dishes like green almonds, çiğdem aşı (Crocus stew), yuvalama (a kind of soup with tiny meatballs), fava beans, and keme (stew of a special mushroom). 
Şanlıurfa
As a clear reflection of Southeast Anatolian cuisine, Şanlıurfa's kitchen culture is based on dishes with tomato paste, hot pepper, and spices. Recipes with remarkably high nutritional value in Şanlıurfa mostly define the guest hosting traditions in town. Legumes and wheat are often used in soups. A couple of Şanlıurfa's traditional and regional dishes can be listed as: Ayran soup, acır annaziği, sarımsak aşı, sarı çorba, çağla aşı, pakla aşı, soğan tavası, pıt pıt, kaburga, hıttı bastırması, semsek, isot çömleği, mumbar, bamya çömleği,  tatlı bamya, erik tavası, masluka, lolaz dürmüğü, mimbar, lebeni, borani, acır bastırması. As the leading original taste in Şanlıurfa, çiğ köfte (steak tartar a la turca) and its main (and hardest to obtain) ingredient "kuru isot" (dried Urfa red peppers) are fully integrated in the town's kitchens. 
The Black Sea 
When compared to other Turkish regions, the Black Sea cuisine was more successful in preserving its authenticity. It is mainly shaped by fish, cornflour, and butter. With an abundance of butter, Black Sea cuisine has an extensive menu from hamsi kuşu (fried anchovy), to Laz halva and kuymak (melted cheese and cornmeal). Stuffed black cabbage, corn soup, and fish coup are among the must-taste dishes special to the Black Sea region. 
The Aegean 
The Aegean cuisine cannot be imagined without olive oil. Thus, olive oil dishes are the first to come to mind in the region. Black pepper, salt, thyme, and tulum cheese merged with olive oil is a unique recipe on its own.  The second most important element in the Aegean cuisine is a thousand types of herbs. Nettle, wild radish, mallow, ivy, milk thistle, patience dock, chickweed, radiccho, sea beans, asparagus and many other herbs are used in the Aegean cuisine. Flavoured with olive oil, vegetables, herbs, and fish dishes reflect the characteristics of the Aegean very well. To be more exact, the most refined side of the regional cuisine can be found within numerous herbs. 
Hatay
If we are to sum up Hatay cuisine, we can say:  Pomegranate syrup, regional greens, zahter (a blend of powdered thyme), and cold press olive oil. As another town famous for its food, Hatay offers an experimental kitchen culture with a synthesis of Turkish and Arabian cuisines. Wild herbs like thyme and sweet basil are also immensely popular in the town. Humus (mashed chickpeas with tahini), borani (a yoghurt appetizer) with spinach and zucchini, sembusek (a type of closed lahmajun), and oruk (ground meat and burghul burger) are among the dishes you must taste.