Culture & Travel
26 June 2022

Marmaris is a legendary holiday resort. Its green is different, its blue sea is different. Having a holiday in Marmaris, the pearl of the eyes of local and foreign tourists, is officially a privilege. "Paradise Corner", which is used as a classic definition for its depiction, is a phrase that fits perfectly in Marmaris. Because it deserves this statement with its eye-catching bays, natural beauty where green and blue are friends, and lively nightlife. Well, where to eat and where to stay in Marmaris? Eating the best food, exploring the best restaurants and cafes is definitely a must-do while you're in this paradise resort.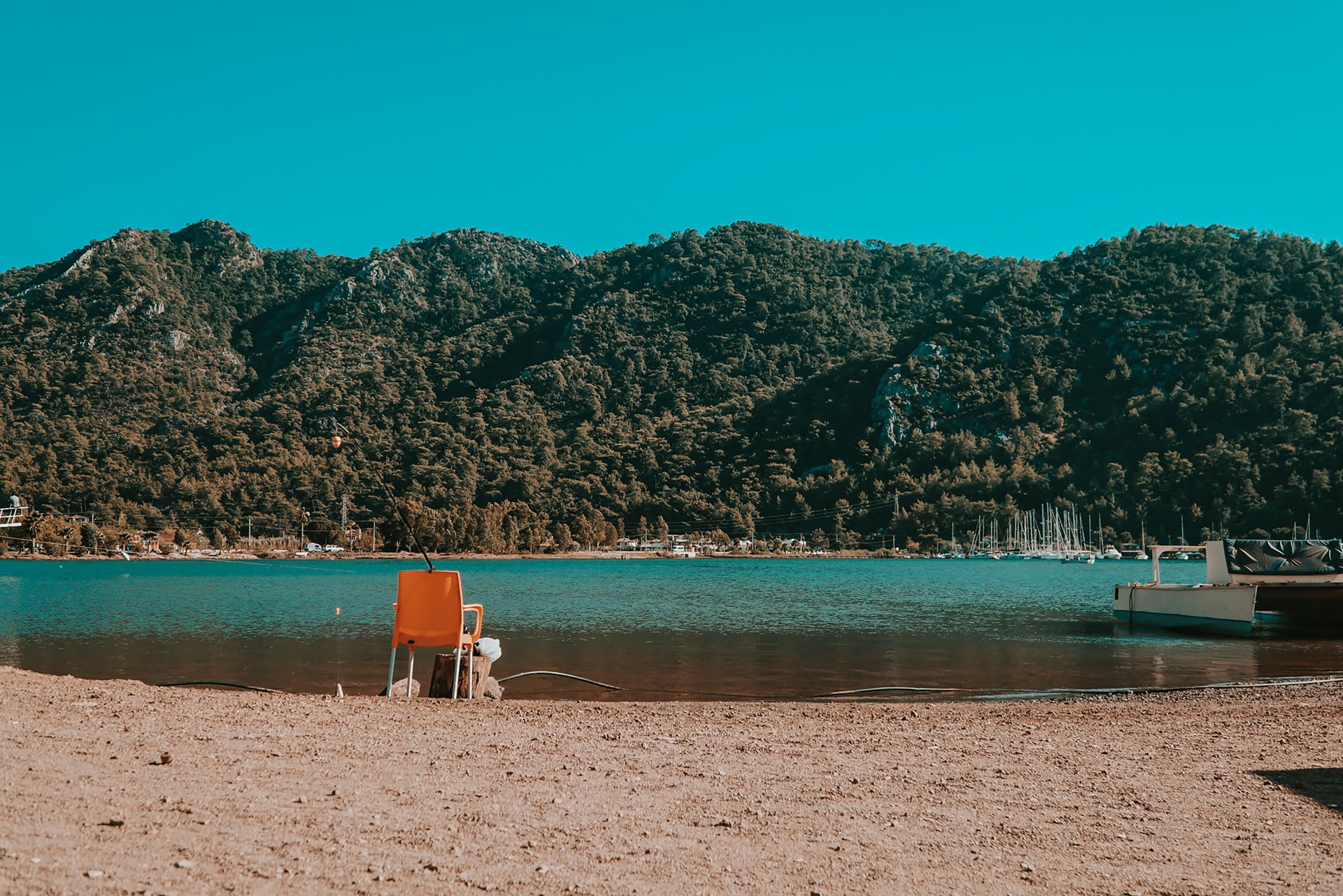 What to Eat in Which Beautiful Corners of Marmaris?
"Where and what to eat in Marmaris?" There are actually many answers to the question. It's all about what you want to eat and where you want to eat here. If you don't have a budget problem, everything you can look for, from restaurants that can only be visited by boat on a deserted seaside to restaurants or cafes with an economical budget, is available in Marmaris. So, let's start our list.
Octopus Restaurant, Söğüt / Marmaris
Octopus Restaurant, where you can taste the best version of the octopus and one of its delicacies, awaits food lovers who come to Marmaris in Söğüt village. Octopus Restaurant, located in the clean atmosphere of Söğüt Village among flowers and at the bottom of the sea, is rich and delicious in terms of seafood. In addition, the cheesecake made by the restaurant itself is legendary and you should definitely not leave the table without trying this delicious taste. Octopus, located on the pier where you can feel the breath of the boats, also has a 12-room pension and a swimming area.
Sailor's Paradise, Kocabahçe / Marmaris
How would you like to enjoy seafood among the greenery, accompanied by a clean sea? Sailor's Paradise offers magnificent fish dishes and grills, octopus, shrimp, squid, hash browns, stuffed chard with cherry, sea bream, sea bass, and spicy home fries. In the restaurant, whose only means of transportation is the sea, it is possible to accompany the fish almost from where you eat. Let's not forget that there is a luxury camping area in this bay, where you can be alone with nature, where hiking, sea activities and yoga activities are frequently held. In glamping mode but in a camping mood, you can stay here.
Kalimera Greek Tavern, Marina / Marmaris
Next is a restaurant where you will feel yourself in Greece. Kalimera Greek Tavern is one of the restaurants that deserves to be visited when you are in Marmaris with its blue chairs and white tables, its location right by the sea and its delicious food. The restaurant, which is indispensable for domestic and foreign tourists with its delicious appetizers and fish plates worthy of Marmaris, has been selected as a Traveler's Choice by Tripadvisor users in 2020 and 2021, and has become one of the most popular restaurants.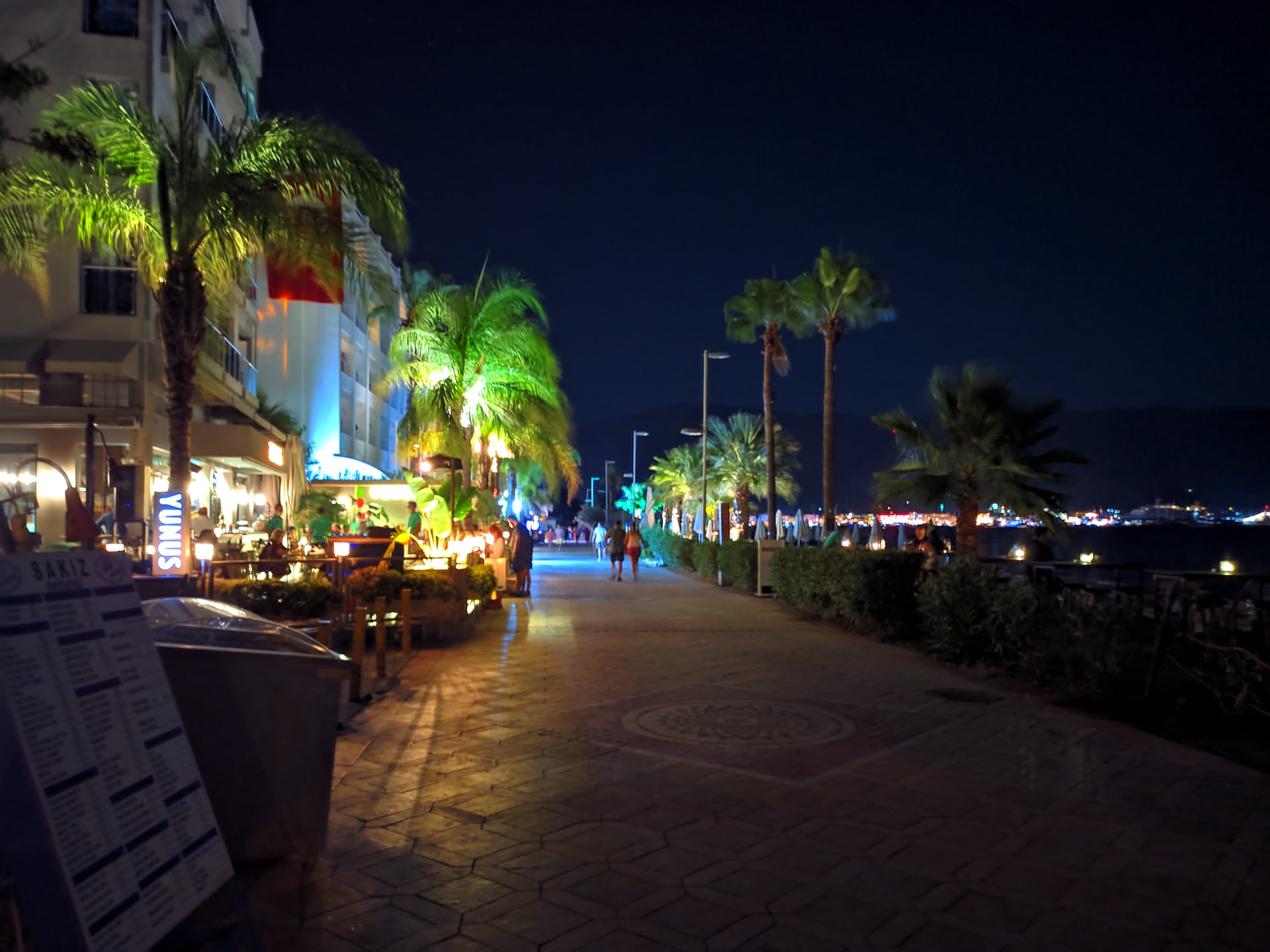 In Which Beautiful Corners of Marmaris Should You Stay?
Let's take a look at which activities are popular by staying in beautiful locations from Selimiye to Bördübet in Marmaris. 'Marmaris' means more than sea, sun and sand. You can do all kinds of activities, from yoga activities to safaris.
Bördübet Bay
A paradise in the greenery, even the deep blue sea is almost green because of the trees. Here, you can take a magnificent tour in the Gulf of Gökova by canoeing or take mountain walks as if you were in the Amazon. In the bay where swimming in the sea is a distinct pleasure, you can also go on a blue cruise with boats and explore the different beautiful bays around.
Marmaris Campgrounds
If you wish, let's take a look at the camping areas in Marmaris. The camping areas, which are between greenery and endless peace, will add a new meaning to your holiday experience. Çetibeli Forest Campground, famous for yoga and trekking, Çubucak Nature Park Campground, famous for trekking, Boncuk Bay Camping if you are looking for a luxury camping holiday, Günnücek (Marmaris National Park), also known as a recreation area, Kocabahçe as Glamping, different places to stay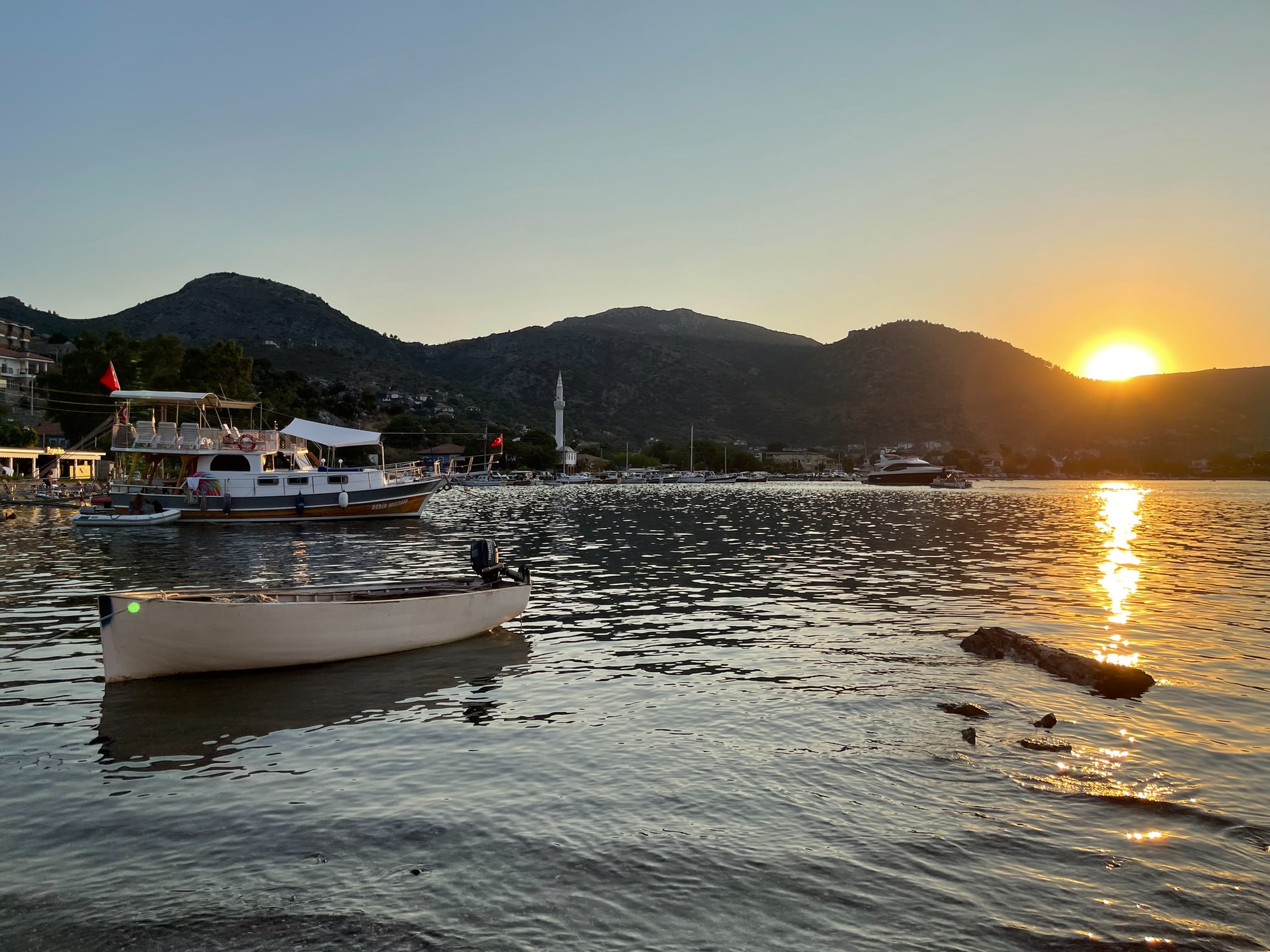 İçmeler Bay
İçmeler Bay of Marmaris is one of the best places to stay with its proximity to the center and its beautiful sea. If you wish, you can take an interest in water sports from the hotel you are staying in, or you can take a unique walk among the palm trees along the huge beach. İçmeler is one of the closest and always the most beautiful bays to Marmaris. If you are a nightlife lover, do not miss the live music venues on the Icmeler beach.
Selimiye Bay
Famous for its boutique hotel concept, Selimiye is one of the most beautiful bays in which Marmaris markets itself. Bringing a breath of fresh air to the holiday concept with its restaurants that are famous for its fish, and hotels that add new meanings to the meaning of boutique hotel with its deep blue turquoise waters, Selimiye is one of the locations that definitely deserves to stay while you are in Marmaris.
Turunç Bay
Turunç Bay is one of the indispensables when it comes to Marmaris. Turunç, which has an immaculate beach, is a blue flag cove connected to Marmaris. If you want to swim in a bay with a turquoise and clean sea understanding, Turunç Bay in Marmaris will be waiting for you. Although it has a pebble sea from time to time, Turunç, which is a cove that enchants itself with its cleanliness, has many alternatives for your accommodation.
Bozburun Bay
Bozburun Bay, which is famous for its breakfasts, salads, and seafood as in every Marmaris bay, is famous for its boutique hotels. Bozburun, which is very popular especially in terms of yacht tourism, is the kind that will impress you with its clean beaches. While you're at it, don't leave without seeing places like Turgut Waterfall and Kızkumu Beach.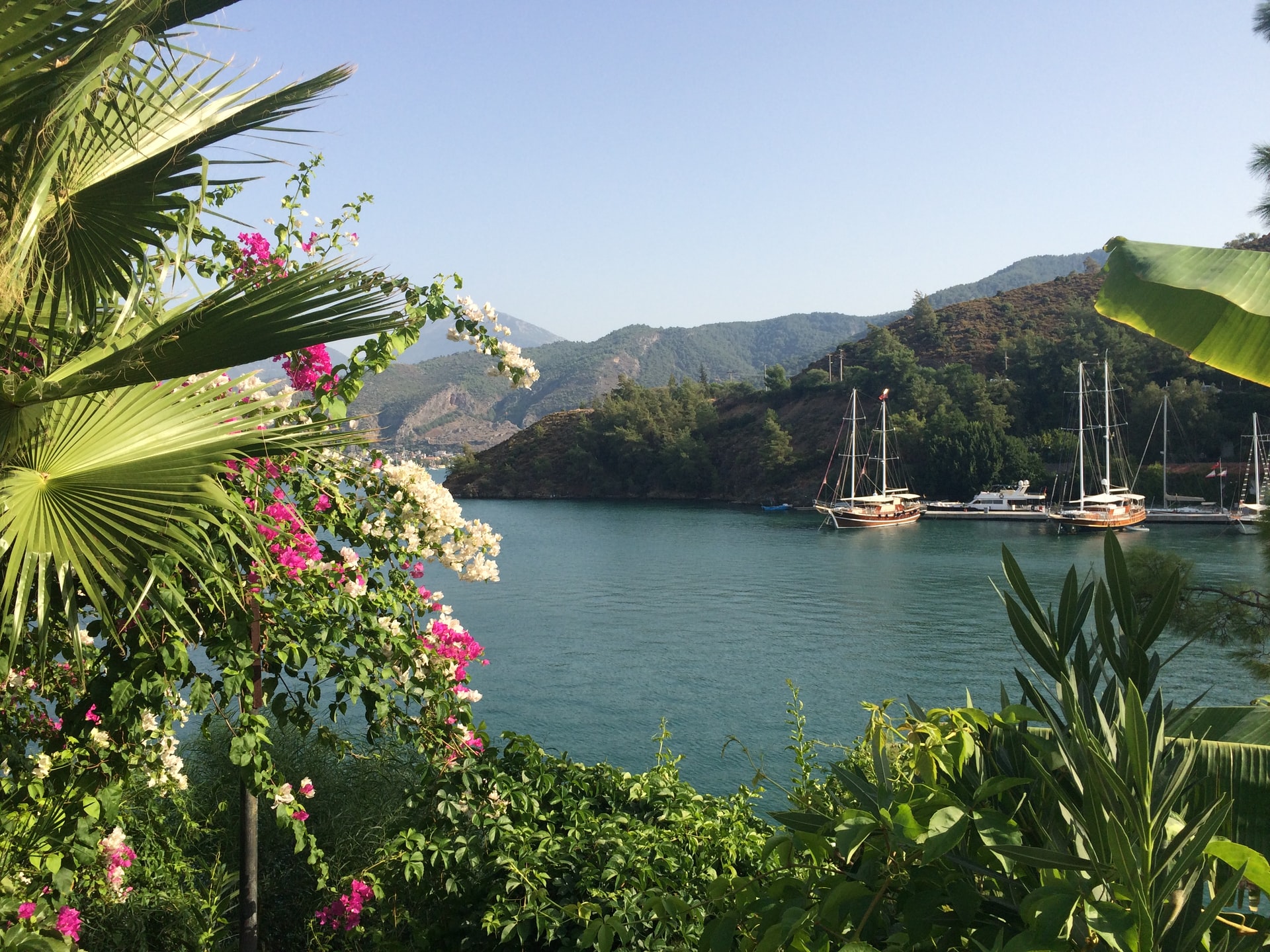 Marmaris Center
Would you like to stay in the center of the corner of paradise and enjoy both the sea and the nightlife? You can stay in the central hotels of Marmaris, witness the delicacies in the restaurants that host great tastes, and have fun until the morning in the center of nightlife. With the joy of being in the center, you can feel free and eat at the restaurant or cafe you want at night and enjoy yourself. Don't forget, Marmaris is waiting for you!