Culture & Travel
26 June 2022

When you say 'Bodrum,' it is indisputable that one's mind goes completely crazy. By going directly into the holiday mode, people forget about the moment and stress. The arrival of summer can be understood directly from how often you use the word Bodrum. Suddenly, you find yourself in Bodrum; you have left yourself to the deep blue waters and white sands. Let's dive deep into the most beautiful beaches of Bodrum, the land of bougainvillea, which is beautiful during the day and enjoyable at night, and let's start dreaming of a holiday together.
Yalıkavak Beach
Yalıkavak beach, one of the pearls of Bodrum, has one of the most luxurious and beautiful marinas in Bodrum. Let's also note that the boutique hotels along the coast of Yalıkavak, located in the northwest of central Bodrum, are more beautiful than the others, ranging from the most luxurious to the shabbiest; the flower-filled beach is worth both walking and swimming. This beach is ideal for windsurfing and water sports as it receives strong winds.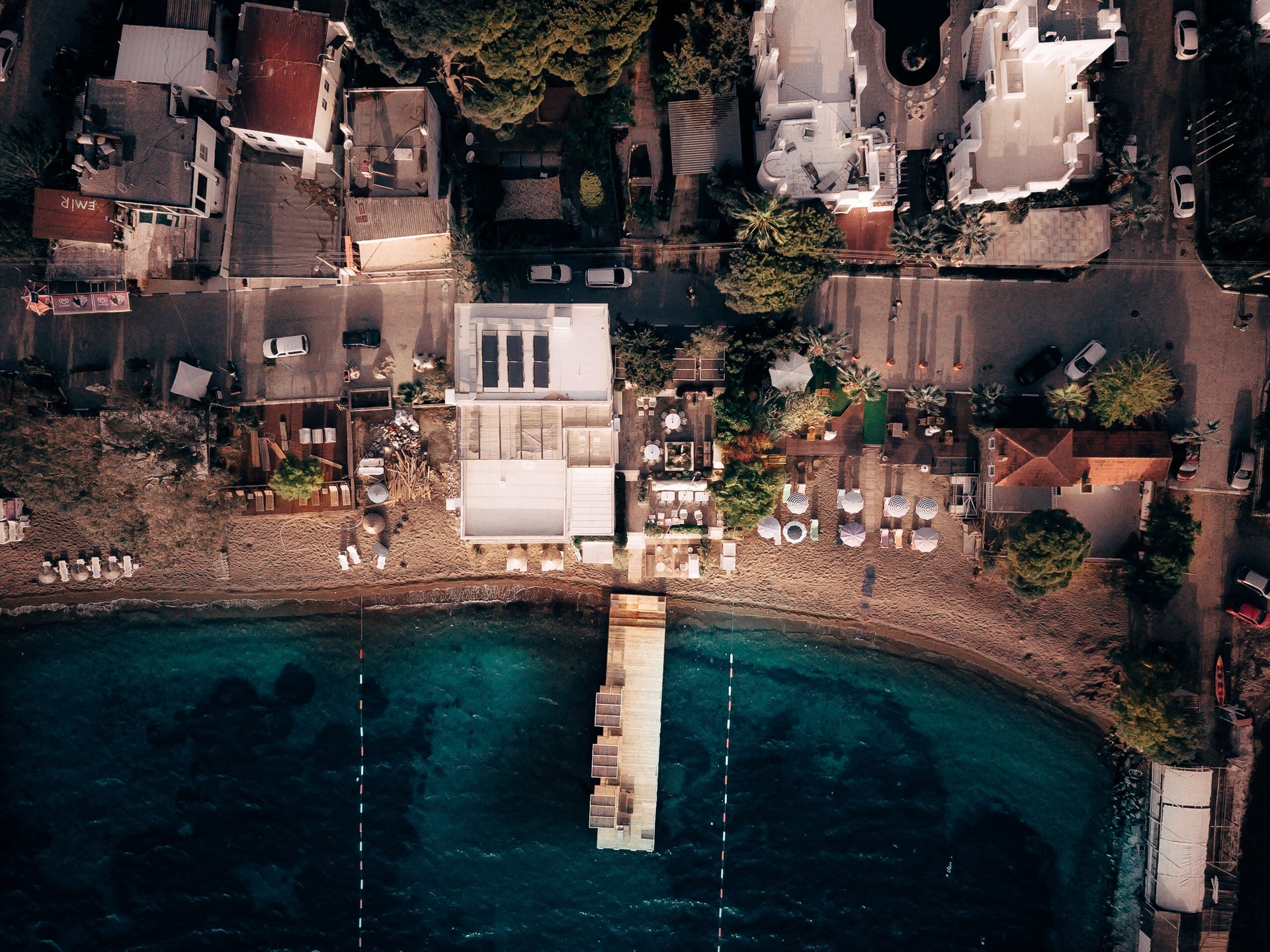 Karaincir Beach
Located in Akyarlar, Karaincir beach is southwest of Bodrum. Known for its crystal-clear waters, Karaincir got this name because of the many figs it contains. The beach, which is especially preferred by daily tours, deserves this with its sand at the bottom of the sea and its cleanliness. On the beach, where poplar and pine trees accompany the sand, there are businesses and small businesses operating in the style of motels. It is also worth noting that it is cold compared to other Bodrum beaches.
Bardakçı Beach
Bardakçı beach, which is 2 kilometers from Bodrum center, is located on the left side before coming to the famous Bodrum mills. The cove, where many hotels are located along the coast, is quite famous for being a cove where our art sun Zeki Müren often vacations. In fact, the name of this bay is also known as Zeki Müren Bay. The sea of Bardakçı Bay is extremely calm and smooth, so it is preferred by both domestic and foreign tourists.
Torba Beach
Along the Torba beach, located at the entrance of Bodrum, there are delicious fish restaurants, beaches, and many hotels from luxury to boutique. Torba Bay is a beach preferred by holidaymakers with its flowering houses, lush pine forests, and clean sea. You can explore this beautiful beach by walking along the shore. Despite being a small bay, Bardakçı, which has managed to attract tourists with its cleanliness and castle view, is also famous for its windmills view. A beautiful photo taken at the beach of Torba deserves to be remembered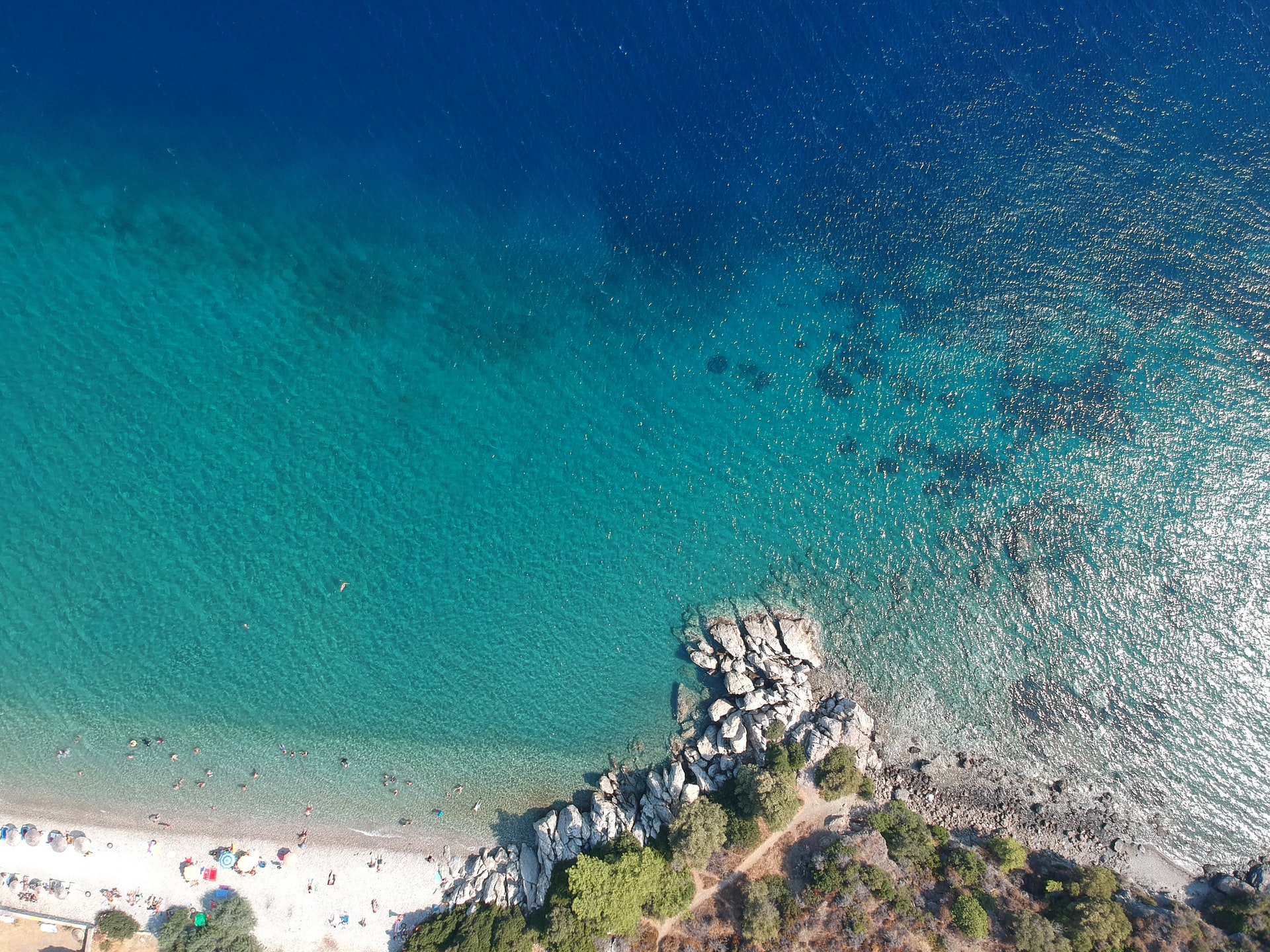 Orak Island
You can access the Orak Island, which has a clear sea that you will feel yourself in the Maldives, only by boat. The uninhabited island hosts the wedding of blue and green. You can rent a boat for the day and enjoy the island, or if you like diving, you can witness the sea life one-on-one with your snorkels. It should be noted that on the Orak Island, it is worth paying attention to the fact that it is rocky instead of a beach on land.
Gümbet

Beach
Gümbetbeach, where Bodrum's most favorite beaches are located, is the choice of families with children with its sandy and long beach, and young people with its fun nightlife. With souvenirs reminiscent of the region, unlimited water sports, colorful nightlife and bar street, daily boat tours to the surrounding bays, and clean sandy beaches, Gümbetis one of the indispensable coves when it comes to Bodrum. Besides, there are different types of hotels and various hostels on the beach for all tastes and budgets.
Akyarlar Beach
Akyarlar, where windsurfing, diving, windsurfing, and sailing are also popular with its magnificent beach alternatives, is located in the southern part of Bodrum. Akyarlar, which hosts valuable coves such as Karaincir and Aspat Bay, is one of the crown jewels of Bodrum with its clean sea, delicious seafood, appetizers, and dishes starring herbs. Watching the sunset in the evening in Akyarlar, which is right across the Greek island of Kos, is definitely a pleasure.
Mazı Beach
Mazı, known as one of the calmest bays of Bodrum, consists of 11 villages and 4 neighborhoods scattered around it. As a lucky beach, it continues to host its guests in its hostels, with the advantage of not being built for construction. The region where olive cultivation, beekeeping, and carpet weaving are made continues to attract attention with its natural beauty and calmness. On this beach, there are upper thuja, which is the main settlement, and lower Mazı by the sea.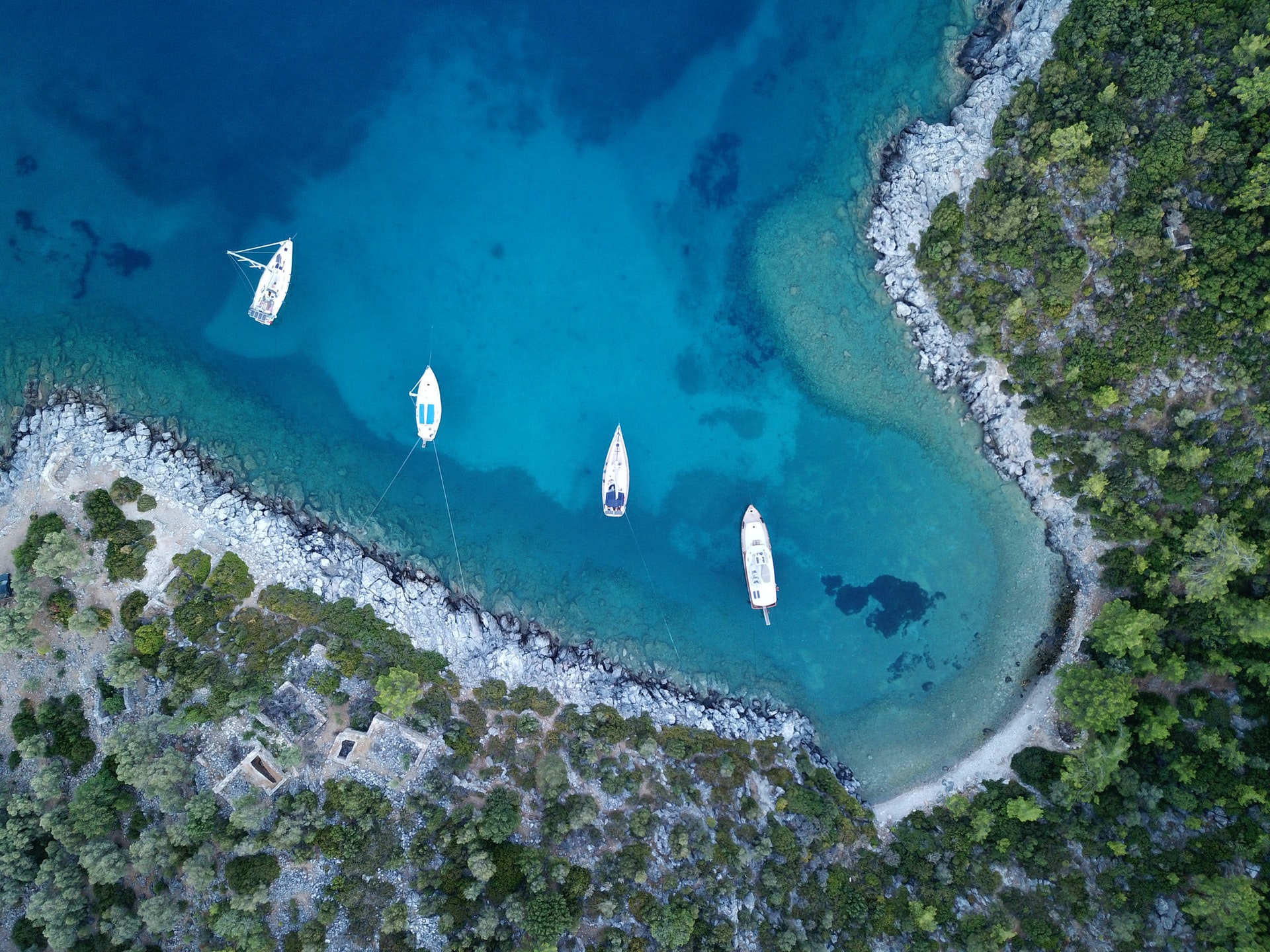 Bitez Beach
Bitez, a beach with folk songs written on its name, is one of the popular beaches of Bodrum, like other bays. On this beach, which is 7 kilometers west of the center of Bodrum, you may experience alternatives such as the chance to camp, the pleasure of boutique hotels, village breakfast delicacies, and a quiet nightlife. In the market where you can find the flavors and products of Bitez, especially local olive oil and cheese products are indispensable tastes. The back of the fine sand is immediately covered with orange and tangerine trees.
Ortakent Beach
Ortakent is one of the most popular beaches of Bodrum with its blue flag beaches. Ortakent beach, where it is a pleasure to swim with its clear and turquoise waters, consists of sand in some parts and pebbles in some parts. Ortakent, also known as Yahşi due to the presence of Yahşi Bay next to it, has the distinction of being the second longest beach in Bodrum after Bitez. In addition, you shouldn't leave without visiting Dibeklihan Culture and Art Village with its antique shops, and shops where handmade souvenirs are offered for sale.
Gümüşlük Beach
When Bodrum's Gümüşlük beach is mentioned, the first thing that comes to mind is eating fish accompanied by a magical sunset. This beach on the west coast of Bodrum is among the favorite places of tourists with its romanticism, cute restaurants, and beaches. Glass products, various jewelry, table lamps, and handcrafted by Gümüşlük artists are among the best gifts you can buy for yourself or your loved ones in the neighborhood market. Its calmness and fish restaurants are its favorite parts.