Culture & Travel
5 November 2020
What you Need to Know Before Taking a Trip to Morocco
Morocco has recently become a popular vacation destination abroad. Turkish citizens mostly prefer the country because Morocco exempts Turkish citizens from paying taxes. Morocco is a country so similar to Turkey, yet it is so different at the same time!  Whereas its cuisine and cultural texture are like ours', political regime and rules in the country are different. Even though you might feel comfortable in terms of cultural similarities, there are still some tips you need to learn beforehand!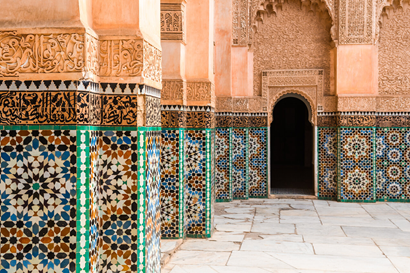 One Country, Three Climates
Due to its geographical location, Morocco simultaneously experiences three climates. Whereas the Mediterranean shores experience the Mediterranean climate, the center of the country experiences desert climate. On the other hand, the Atlantic Ocean shores experience maritime climate. So, you need to pack in consideration of all three climates. 
You need to speak Arabic, Spanish, or English
Without a doubt, Arabic is the most commonly spoken language in Morocco. However, their dialect is a little different from common Arabic. This language is called Darija, or "Moroccan Arabic". Don't worry though, most locals living in touristic cities speak a good level of English. Some locals are also good with Spanish. In addition to these languages, local Berberi languages including Tamazight, Shilha and Sheluh are spoken in Morocco.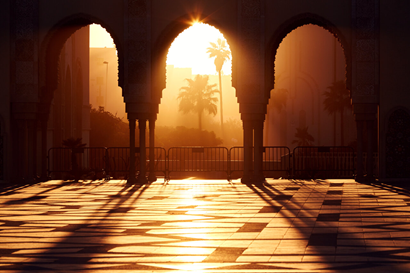 Best time to visit Morocco
Morocco is usually associated with summer; however, we think that Morocco is too hot in summers and too unsuitable in winters. So, the best time to visit Morocco is during spring and fall! May is the most preferred time for a Morocco trip.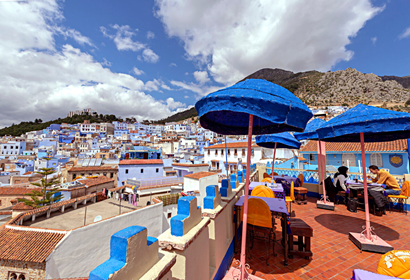 Don't leave the country before visiting these towns
The capital, Rabat. Even though the town is located right in the middle of the country, it is not always preferred for a vacation. You don't need to spend time in the city, just because it is the capital. The most alive and touristic Moroccan city is Marrakesh. There is a direct flight from Turkey to Marrakesh, which takes about 4 hours. Because Morocco is 3 hours behind us, you will feel like your flight took only 1 hour. Another dynamic Moroccan city is Chefchaouen. The town is known for its blue buildings. Casablanca is another famous Moroccan city. Don't get your hopes up though, it is not related to the movie.  Another stop can be Tangier. You must try famous Moroccan coffee while you are there. Visiting these cities will help you better comprehend the unique hybrid culture Morocco has. You will feel what an Arabic & Andalusian culture can become when blended in with the Mediterranean culture. Our last recommendation is a day-long trip to Fez. We don't recommend staying overnight, but the city is worth seeing. Despite other Moroccan cities developing and becoming richer through tourism, Fez preserves its old culture. You need to see it!