Culture & Travel
1 July 2022

Are those who want to spend their summer vacation in a completely relaxed and calm environment here? Here are the most peaceful holiday resorts in our country, which offer a peaceful and pleasant holiday environment with its quiet sea…
Bördübet, Marmaris
Surrounded by fragrant pine forests in Hisarönü, Marmaris, the charming Aegean village dazzles with its unique nature. Located between lush forests and the deep blue sea, Bördübet is a quiet holiday resort. Bördübet Bay, one of the most beautiful and untouched bays of the region, welcomes its visitors with its deep blue sea and chirping bird sounds.
In Bördübet, which is a very calm and quiet town, there are nature activities such as trekking, windsurfing, canoeing, mountain biking, accompanied by bird sounds. In addition, you can watch the magnificent views of the Gökova Gulf from the observation terrace in this area. For accommodation in Bördübet, you can choose boutique hotels and boutique camps called glamping in nature.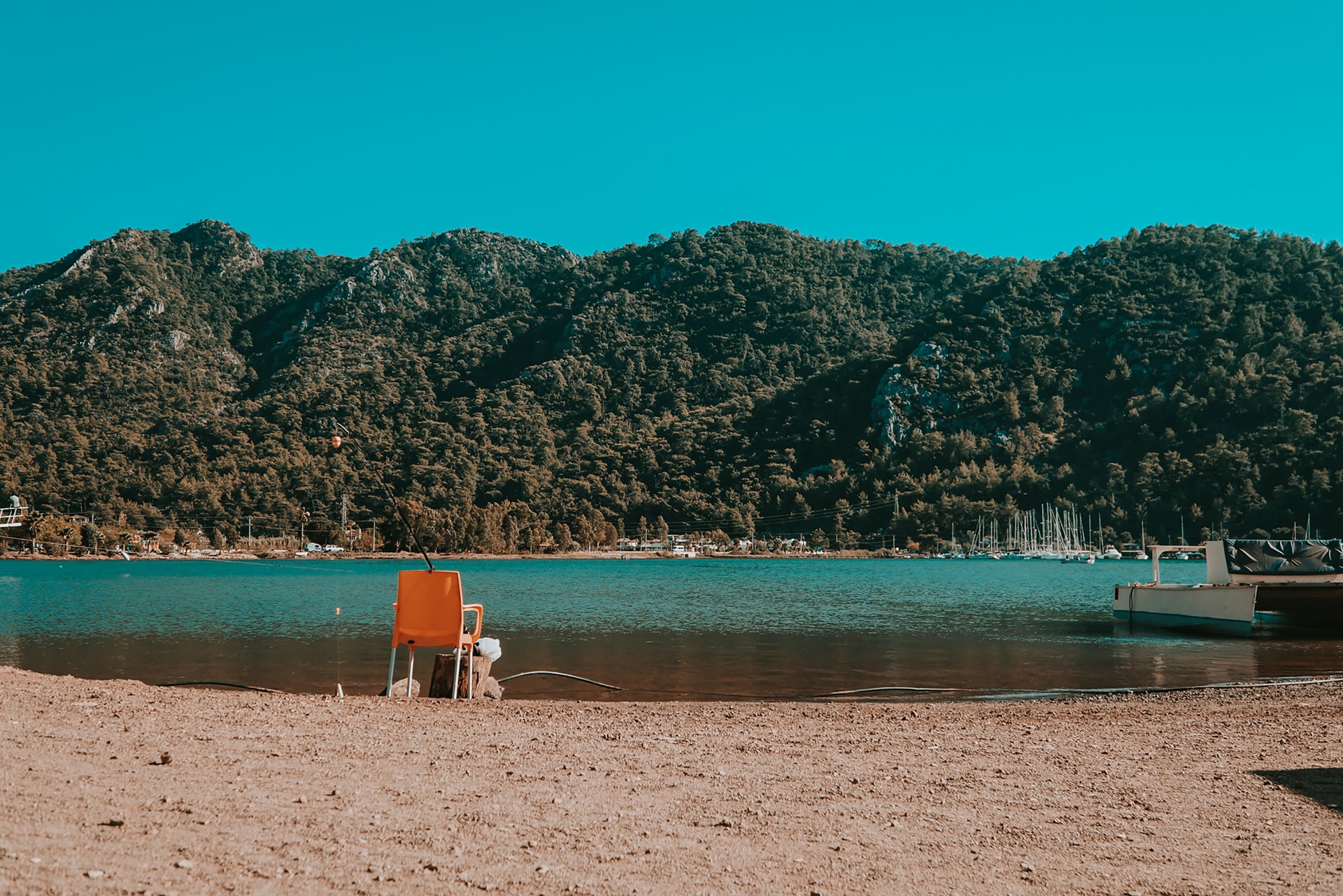 Seferihisar, Izmir
Seferihisar, which has the title of Turkey's first Cittaslow (Calm City), is among the holiday resorts preferred by those who want to spend a peaceful holiday. Among the places you can visit in this quiet holiday resort connected to Izmir are the coastal town of Sığacık, which has the distinction of being Cittaslow, and the ancient city of Teos. In Seferihisar, which draws attention with its pristine sea, Aquarium, Sığacık Akkum Beach, Girlen Beach, Akarca Beach, Maden Bay and Azmak Bay come to the fore. You can enjoy the sea, sand and sun at these beaches and coves with a calm atmosphere. There are guest houses, historical houses, family pensions where you can stay in the charming streets of Seferihisar.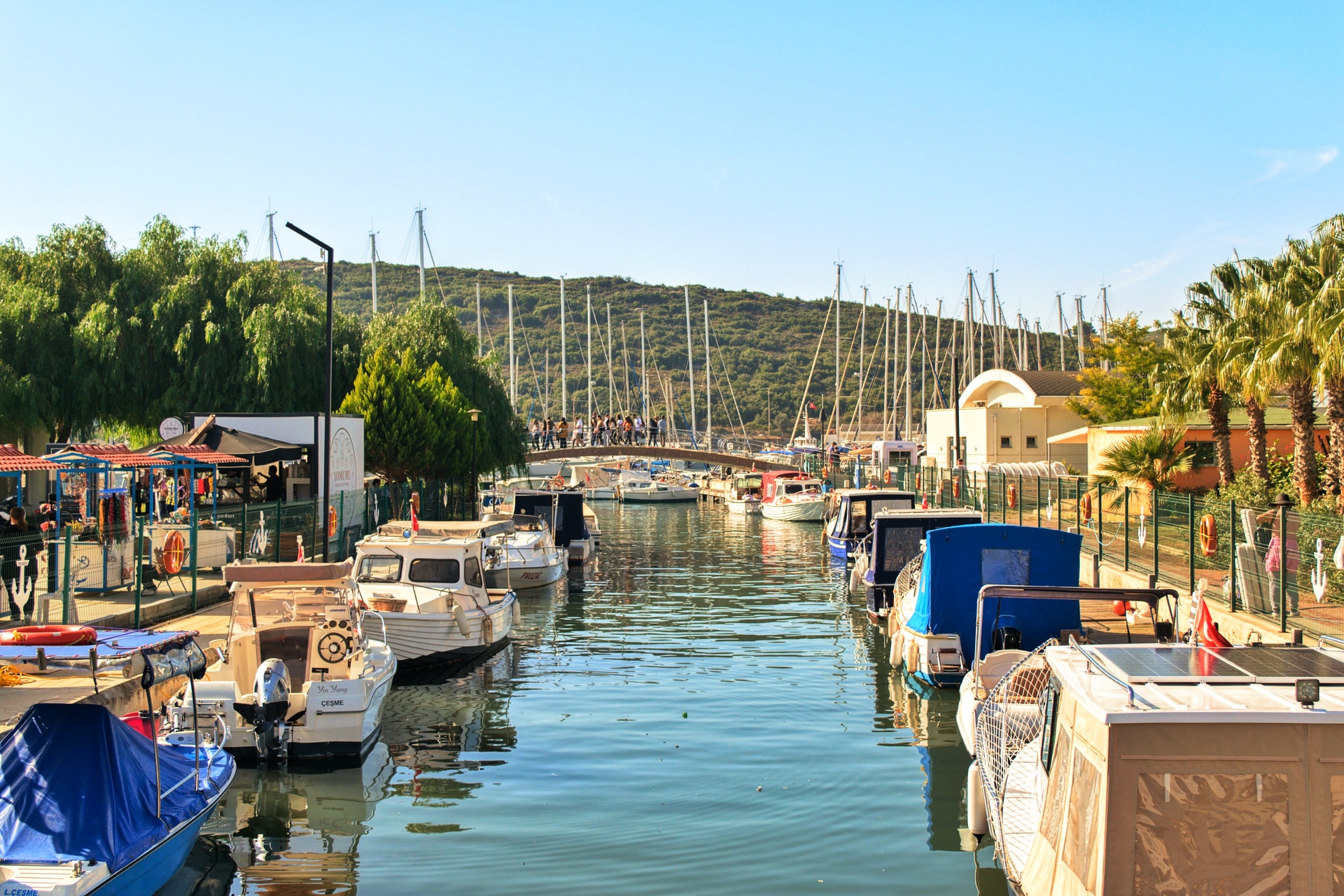 Özdere, İzmir
Özdere, which is affiliated to the Menderes district of İzmir province, is among the quiet holiday resorts of the Aegean. Özdere, a quiet and calm recreation spot, is a holiday destination frequented by local and foreign tourists with its unique nature and clean sea.
In Özdere, where there are natural beauties and greenery to be seen, there are many areas where you can swim, picnic and camp. Çukuraltı Beach, Özdere Public Beach, Maydonoz Bay, Zindancık, Lake Bed, Grove, Kuyu Bükü Bay and Kalemlik National Park are among these places. You can visit the ancient cities of Ephesus, Claros, Notiobn, Lebedos and Teos among historical places in Özdere, which has a history of seven thousand years. You can evaluate hotels and hostels in Özdere, where there are holiday options suitable for every budget.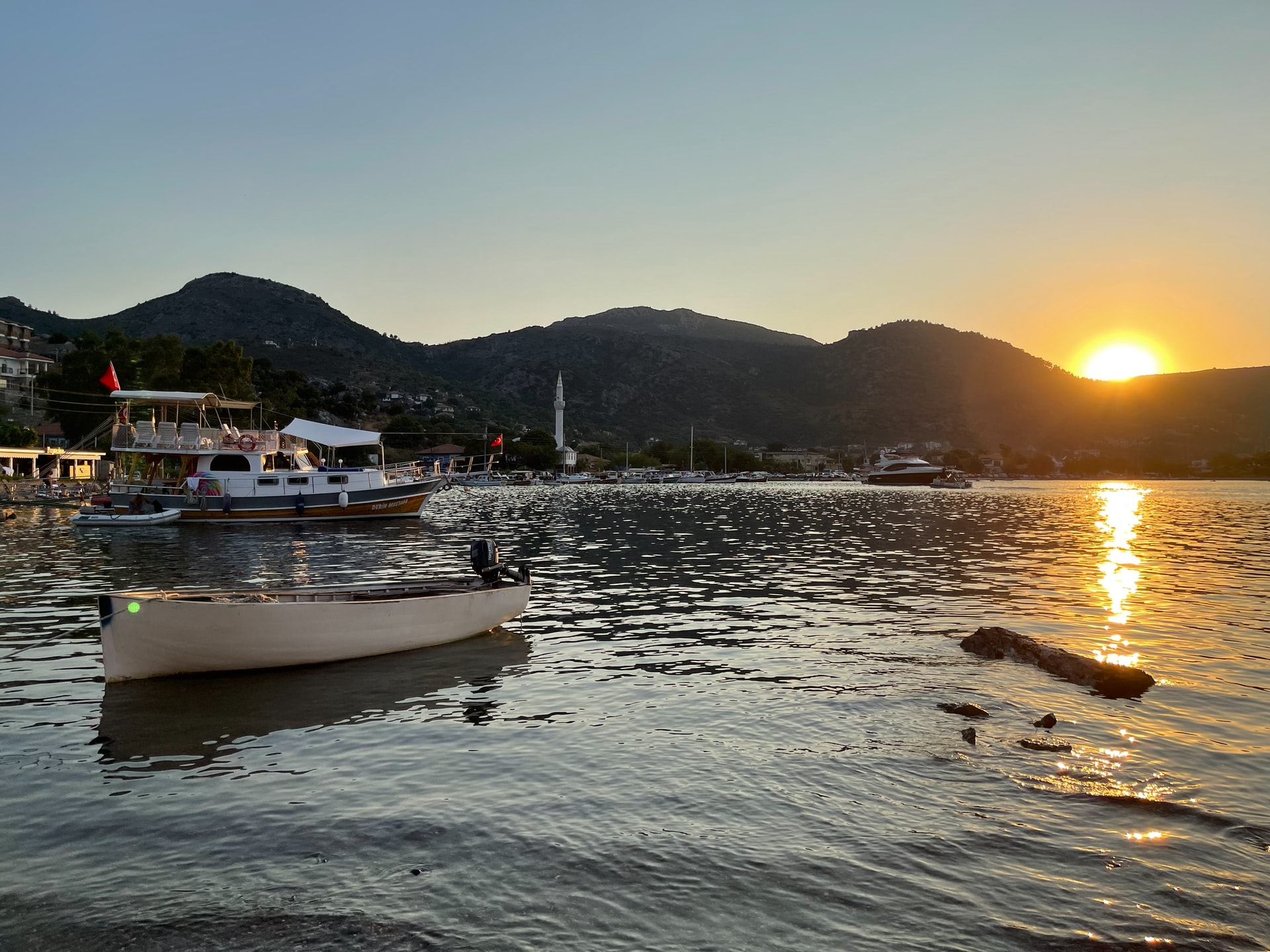 Bozburun, Marmaris
Bozburun, connected to Marmaris, is among the quiet holiday resorts of Turkey. You can enjoy the sun and the sea in Bozburun, which has a peaceful ambiance with its clear blue sea.
Bozburun, one of the corners of paradise in our country, has one of the most beautiful views of the Mediterranean with its peaceful unique nature and deep blue calm sea. In Bozburun, where you can spend a quiet and enjoyable holiday, you can take long walks in Bozukkale Harbor and the Carian Way, swim in Kız Kumu Beach, and take a historical tour in the ancient city of Larymna. In Bozburun, which is visited by local and foreign tourists during the summer months, you can also join boat tours and visit various coves and beaches. You can spend a peaceful holiday in many different accommodation facilities in Bozburun, from boutique hotels to pensions.
Küçükkuyu, Ayvacık
Küçükkuyu, a quiet holiday resort in the Ayvacık district of Çanakkale, has hosted different civilizations throughout history. Established at the foot of the Kaz Mountains, Ayvacık impresses with its oxygen-rich air, clean calm sea, ancient cities and waterfalls.
You can take nature walks in Ayvacık, surrounded by olive trees, and take a stroll in the historical villages full of green trees. There are many places to visit in Küçükkuyu, which is visited by local and foreign tourists during the summer months. Among these places, Zeus Altar, which offers a magnificent natural beauty on a small hill, Troy Ancient City, Assos Ancient City, Şahindere Canyon, Troy Museum, Kaz Mountains National Park, Kadırga Bay, Yeşilyurt and Adatepe Village come to the fore. You can evaluate boutique hotels in Küçükkuyu, where comfortable accommodation options are available for every budget.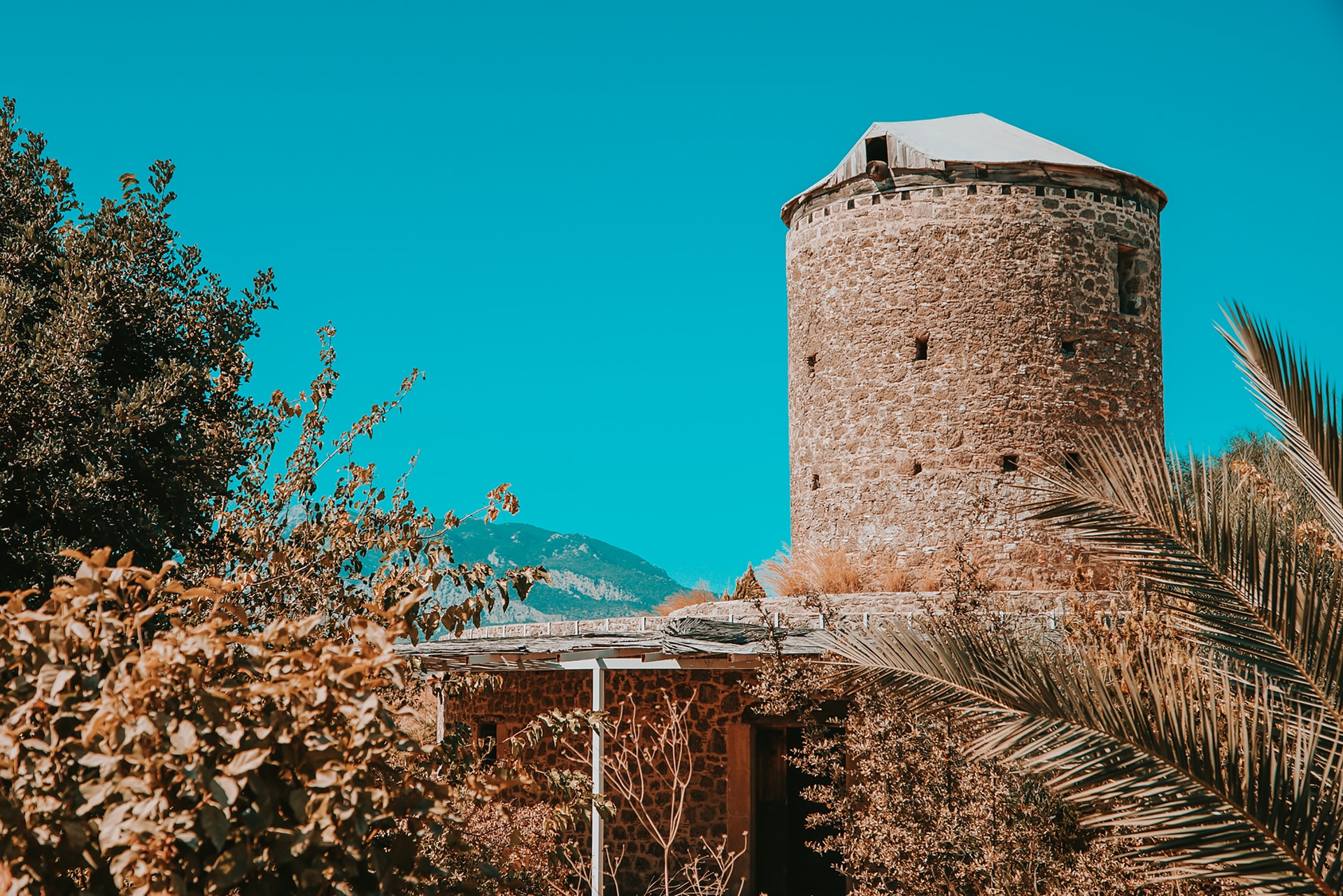 Datça, Muğla
Datça, a province of Muğla province, is among Turkey's favorite holiday destinations with its clear blue sea, clean air and green and calm coves. You can experience peaceful moments by cooling off in the calm and beautiful bays of Datça, where peace and calm dominate, lush nature and the deep blue sea embrace.
Hayıtbükü, Palamutbükü, Ovabükü, Gabaklar Bay, Kurubük, Bağlarözü Bay, Değirmen Bükü and Murdala are located in Datça, which is known as the land of waterside thicket and bays. In addition to enjoying the sea and the sun, you can visit ancient cities, join daily boat tours, go on nature trips and windsurf in the quiet holiday resort of Datça. You should definitely see Old Datça, which attracts attention with its bougainvillea-flowered streets and stone houses. Among other places you can visit, Can Yücel House, Knidos Ancient City, Kızlan Mills are worth seeing. Datça, which has a peaceful atmosphere with its unique nature, has hotel facilities suitable for every budget. These hotels, which are generally located in the center of Datça, offer many opportunities to their guests.