Lifestyle
24 May 2021

Miami, the most popular resort in the United States, is one of the exceptional places where you can enjoy the sea, sand, and sun to the fullest with its 8-kilometer coastline. Located on the east coast of the state of Florida, this resort is especially famous for South Beach, Little Havana, and its crazy nightlife. Because of its diverse ethnic structure, Miami offers much more than a sea holiday.March, April, and May are the best times to travel to the city, which is under the influence of a tropical climate, without blazing-hot temperatures and heavy rains.

You can enjoy the sea and the beach all year long in the winter-free city, have fun until the morning, visit fascinating national parks or go to the southernmost tip of the North American continent, Key West, to watch the magnificent sunset.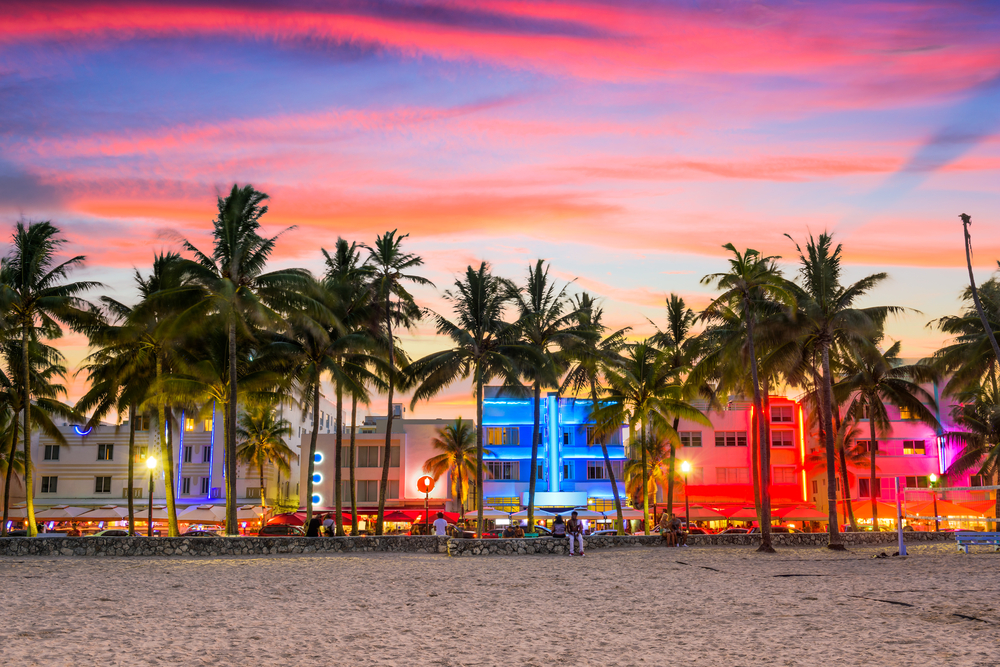 Here are the main places you shouldn't return without seeing when you come to Miami...
Vizcaya Museum and Gardens: Vizcaya is one of the most important places to visitin Miami. There are many architectural details to be seen in this building, which was built in accordance with Italian architectural features. Vizcaya, built as a residence in 1916, has now been opened to visitors by being transformed into a sightseeing spot. There are contemporary artworks, paintings, classical items, and numerous objects from the 15th century, especially antique furniture in the museum.
Ocean Drive: Located in South Beach, Ocean Drive is a popular street with its buildings reflecting deco art architecture. We are sure that when you step into this street, even if you are coming for the first time, you will feel as if you have visited here before. The Ocean Drive road, which can be seen in any movie, is also known as the most photographed place in North America.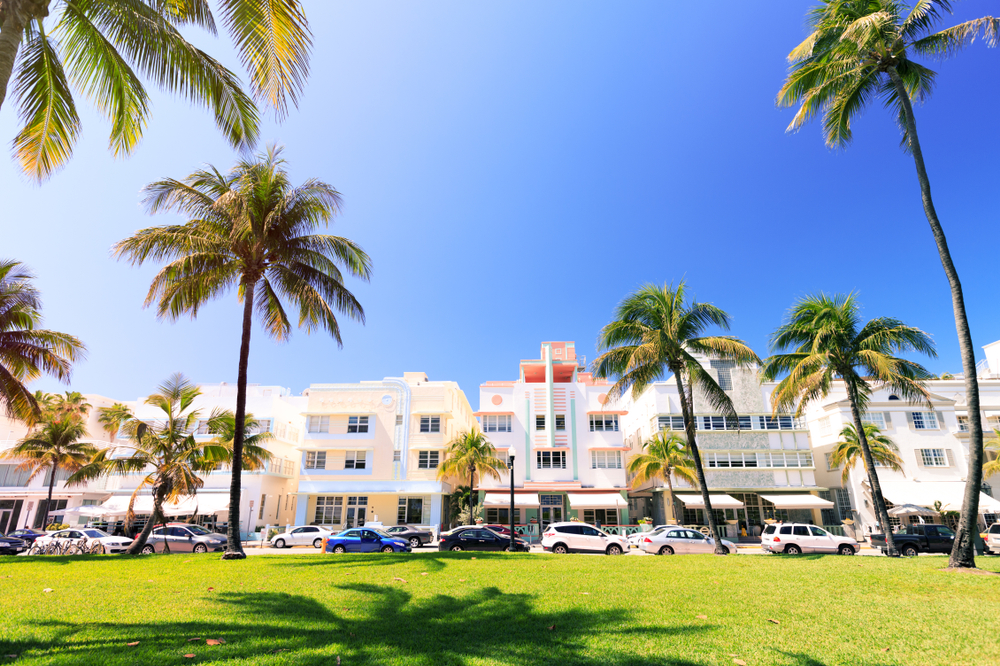 Art Deco District: The Art Deco District is one of Miami's streets that attract attention with its architecture. Structures suitable for the artistic movement called Art Deco have become one of the famous photo spots for visitors as it draws attention with its stylish and superbdesign. You should definitely immortalize this moment with beautiful photos by spending time in pleasant cafes lined up in rows.
Freedom Tower: Freedom Tower, which adorns Miami photographs, is an octagonal building built in 1925. The building, which once served for Miami News, became a more important point in the 1960s when used for the admission procedures of Cuban refugees. The buildingrepresents the generosity of the American people, and it is worth seeing as it is one of the symbolic points.
Coral Castle: Listed on the National Register of Historic Places, Coral Castle is one of Miami's quirky and mysterious stops. The Latvian immigrant, who was abandoned by his lover just before their wedding, carved 1,100 tons of coral rock during the construction of the statues. For this reason, the name of the structure was called Coral Castle.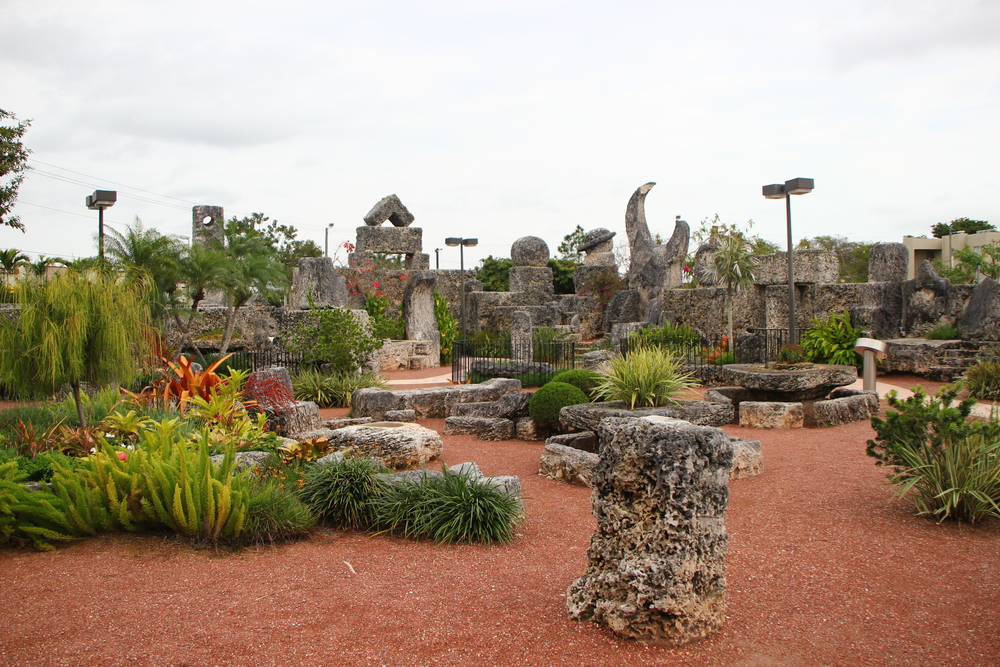 Little Havana:Located in the heart of Miami, Little Havana is a Cuban-inspired street. If you're wondering about Cuba, which attracts attention with its unique lifestyle, this street in Miami will offer you a short tour of Cuba. On this street, where Cuban-style life is literally reflected, you can see cigar vendors and shops selling Cuban coffee everywhere.
Wynwood Walls: If you like street art, Wynwood Wall is a must-see place. Wynwood Walls was created thanks to a magnificent trend that recycled abandoned spots that spoiled the city's appearance. It is created by beautifying the unused points, and it is almost dazzling with its interesting wall paintings and original works of color.
Little Havana: Declared a national treasure by the National Trust for Historic Preservation, Little Havana became the lively neighborhood it is today when it started welcoming thousands of immigrants, many of whom were Cuban exiles, in the early 19th century.
Miami Zoo: The only subtropical zoo in America, Miami Zoo has thousands of things to see, from African elephants to Bengal tigers. You can be sure you've never had such an experience before.
South Beach: South Beach is one of the first places most people think of when it comes to Miami. South Beach, one of the liveliest spots in the city, is famous for its beaches, outdoor cafes, Art Deco architecture, and fun nightlife.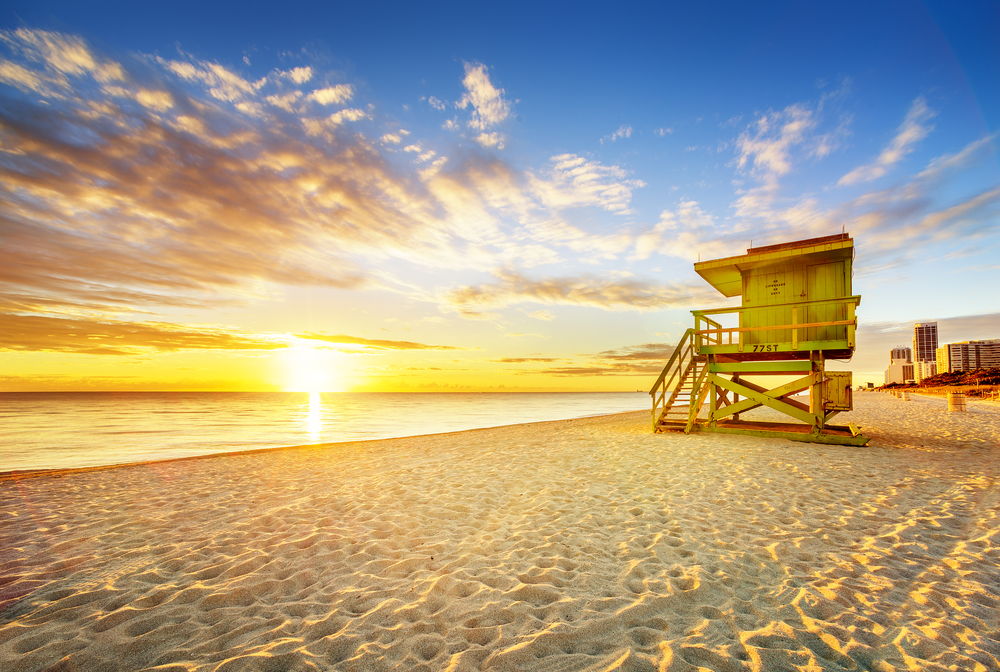 Jungle Island: One of Miami's attractions, Jungle Island serves on an 18-acre area that combines entertainment with vibrant life. In this ecological adventure park, there are nearly 3 thousand bird species, especially flamingos and parrots.
Bill Baggs Cape Florida State Park: Located in State Park, the lighthouse dates back to 1825. The park, one of the oldest buildings in the city that has managed to survive, is one of the places that should be considered to see the lighthouse as well as enjoy nature and have a pleasant time.