Food
12 July 2021
Güncelleme Tarihi: 25 July 2022
Just as Maraş comes to mind first in our country when ice cream is mentioned, the first address outside our country is undoubtedly Rome. Rome, the capital of Italy, can also be described as the ice cream capital. You should definitely visit the city, which is famous for its pasta and pizzas as well as its ice cream. So where can you find Gelato, the best Roman ice cream, with the city's unique name? There are many places where you can eat soft and handmade ice creams. We will describe to you the addresses of these places so that you can request a variety of ice cream from "Gelateria", that is, ice cream shops. If you can't decide where and which ice cream to eat, this article will be a guide for you. Now it's time to take a pleasant journey through the streets of the ice cream city of Rome. Let's start.
Gelato San Lorenzo
San Lorenzo's partners Maurizio and Flavia's secret of flavor comes from not using any unnatural ingredients. Here, all ice creams stand out as they are free of food coloring, coloring and trans fat. In San Lorenzo, natural fibers are used instead of such artificial ingredients to provide the required density of ideal ice cream. We should also add that San Lorenzo ice creams are predominantly flavored with fruit, nuts and honey and contain 25% less sugar. Lemon walnut, honey and cinnamon pear; raspberry and basil and avocado with cream are must-try flavors in San Lorenzo. If you like to try different kinds of ice cream and are open to innovations, the delicious ice creams here will add to your pleasure. The doors of Gelato San Lorenzo, one of the famous ice cream shops in Rome, are always open to you.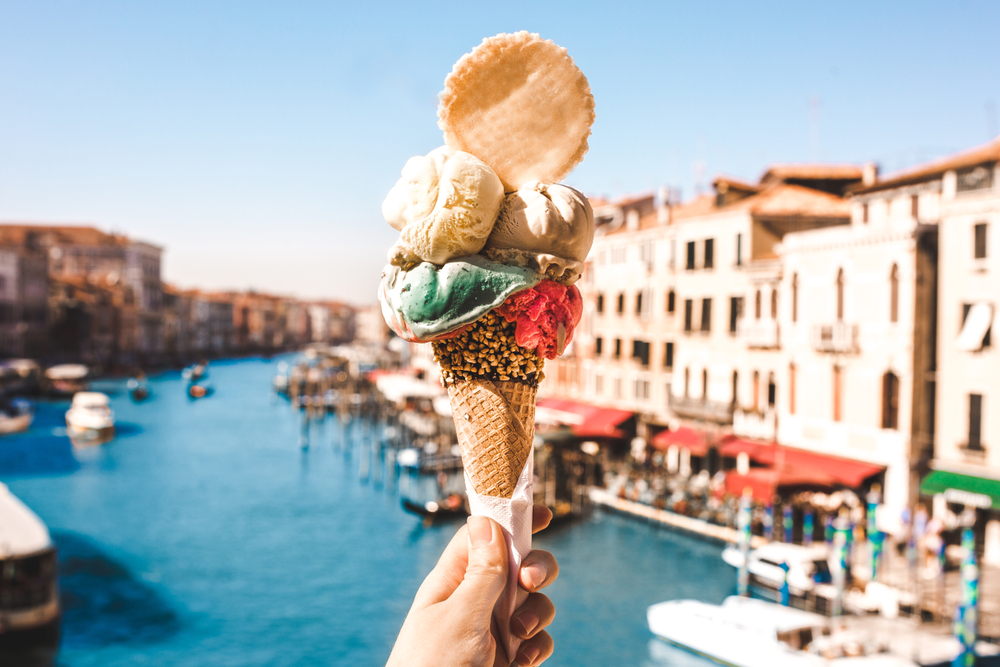 Gelateria
One of the things that makes Fatamorgana special is its innovative experiments that are open to change. Quite different flavors are created by using products such as black rice, rose petals, white wine and limes. In addition, another feature of the place is that it can offer gluten-free, sugar-free and dairy-free products. Fatamorgana is the right address for wide variety and healthy ice creams. For vegan people and those who prefer a healthy diet, the ice creams here are a great opportunity. Of course, we recommend that not only these people, but everyone taste these delicious ice creams.
Freddo Gelato
At Freddo Gelato, which emphasizes simplicity and quality, all products are prepared daily and are 100% homemade. They offer their ice creams, which preservatives and colorants cannot reach, in plain metal containers. In Freddo Gelato, which does not attach much importance to ostentatiousness, the main issue is the unique taste. Those who want simplicity to meet with 100% naturalness and quality should definitely try this place. Among the delicious ice creams made with seasonal fruits, you should especially try mango and ginger.
Gelateria dell'Angeletto
Hidden in the Monti neighborhood, this place is one of the ice cream shops that offer gluten-free and vegan-friendly flavors. Traditional and seasonal ingredients turn into delicious flavors here. Especially the pleasant meeting of honey and rice can be considered as one of the favorite options of the place.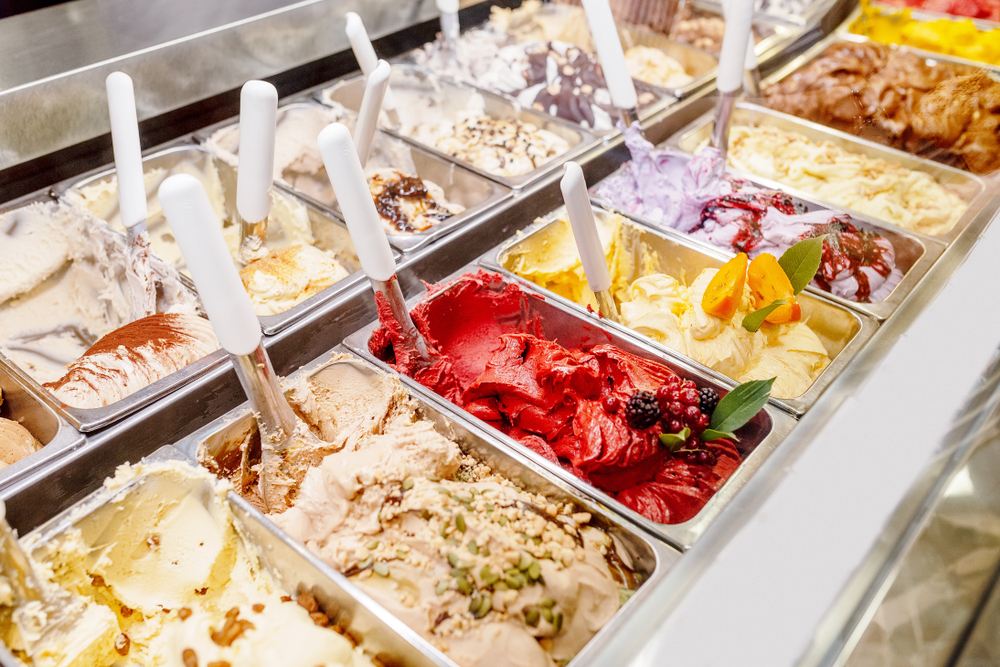 Gelateria dei Gracchi
During your trip to Rome, you should avoid the tourist-hunting places around St. Peter's Basilica and Piazza del Popolo. After passing these trap places, you can reach Gelateria dei Gracchi, the address of real "gelato". As a matter of fact, this place is always considered among the best ice cream places. The finest ingredients, from apples and mint to rum chocolate, are used fresh seasonally.
La Gourmandise
La Gourmandise mixes exotic ingredients such as lavender, saffron, ginger and rose water with natural ingredients, often sourced from the open-air market on the parallel street. For those with lactose intolerance, there are also water-based flavors such as mango with honey and gluten-free options. One of the unique features of the place is the use of Maltese goat milk in the products. This makes the ice creams lighter in taste.