Food
25 September 2020
Güncelleme Tarihi: 25 July 2022
Dünyanın muhtemelen en kozmopolit şehri olan New York, kuşkusuz en çok merak edilen yerlerden birisi. Gitmeseniz bile filmlerden ve televizyon programlarından dolayı dünyanın en iyi yemeklerini, en çeşitli eğlencelerini ve en ilginç kokteyllerini orada bulabileceğinizi bilirsiniz. Hangi alanda olursa olsun New York, dünyanın en ünlü mekânlarına ev sahipliği yapıyor. Ancak bilen bilir, New York'ta özellikle pastaları, kekleri, çörekleri, börekleri ile ünlü birçok pastane vardır. Eğer siz de mutfakta bunlara meraklıysanız ve değişik tatlılar peşinde koşuyorsanız buyurun New York'un en güzel pastanelerine bir göz atalım.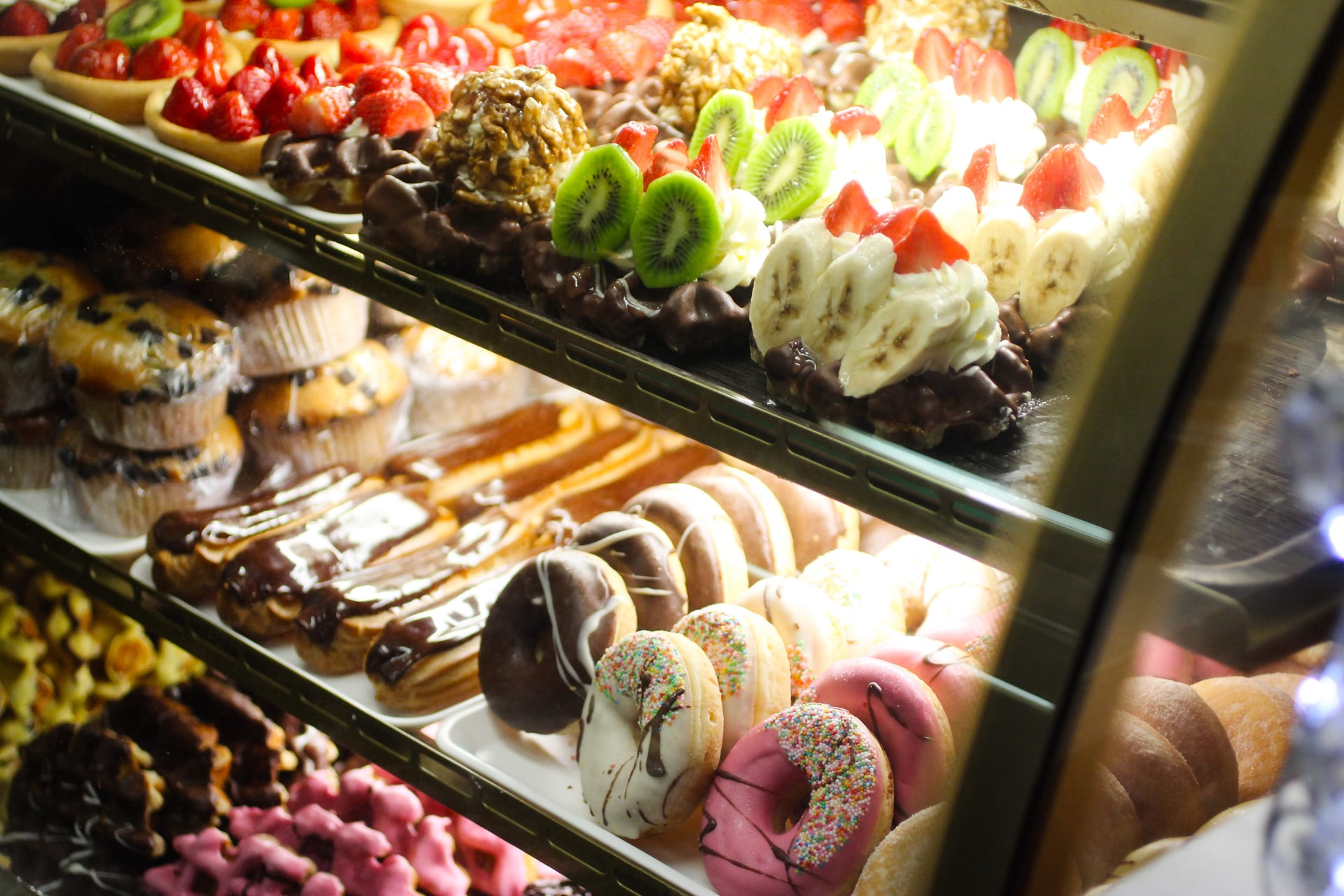 Babka at Breads Bakery
If Seinfeld is one of the unforgettable characters of television for you, then you must know the Babka dessert. The 13th episode of the 5th season of the series was devoted to this traditional Jewish dessert with chocolate and cinnamon. If you're curious about this dessert, you can visit Breads Bakery, which hosts a variety of babka. There are other flavors, but we especially recommend you to try these babka desserts. When you go to this unique patisserie, do not forget to order the cortado prepared with espresso and hot milk as a drink with your dessert. Let's not go without saying that; this place received accolades for "Best Chocolate Babka in NY" from New York Magazine and "Best Baguette in NYC" from French Morning. In addition, Breads Bakery not only operated this place; He operated several bakeries in Manhattan, including Union Square, Upper West Side, Bryant Park, and Upper East Side.
Brioche at Recolte Bakery
If you are visiting the Manhattan area, you should definitely stop by Recolte Bakery. Bringing together flavors from different parts of the world, this patisserie produces much lighter and more delicious desserts as it prepares all the recipes with Japanese flour. The smell of butter rising from French-style brioche and the image of strawberry or fruit on it give one of the best experiences in New York. The pies of this patisserie are also incredibly delicious. This beautiful venue in Upper West Side NY is run by 2018 world master baker Jay Wang. If you wish, you can also follow their Instagram pages and decide what you want to eat.
The French Workshop
If you like French desserts, you can take a break at The French Workshop in Queens. This patisserie, run by father and son, proves that you can find the most delicious desserts of different countries in New York. Pear tart, namely Bourdaloue, is the best-selling dessert of the shop in general. Eclairs and chocolate desserts are also on the bestseller list. Our recommendation is the puff pastry dessert with its crunchy cracks and melt-in-your-mouth cream. Don't forget to drink coffee with the desserts you order. If you wish, you can try drip coffee, espresso, cold brew coffees in the menu.
Banana Tart at Burrow
Burrow, which you may miss because it is hidden inside a building, is a very difficult patisserie to get out of when discovered. You can leave your phone somewhere and be busy with the smell inside and the flavor feast in your mouth, as the signal does not receive much in this place away from the wannabe. Banana tarts of the patisserie, which offers a wide and delicious breakfast options in the mornings, are very successful. Burrow's banana tarts sum up New York perfectly with its light, well-balanced and lasting taste.
Donut at Mah Ze Dahr
A must for every Hollywood movie, donuts are perhaps the most well-known food of the American lifestyle. Maybe it's pizza, who knows. But the donut mentioned here is a little different. It is made from brioche dough, filled with vanilla cream, and finally dipped in sugar mixed with vanilla seeds. A taste from heaven. Let's add that they also fill the space in the middle of the donut. That's a little different. New York is one such place.