Technology
8 April 2021

A couple of years ago, many people considered foldable screens as an invention from sci-fi movies. However, we have been seeing the first fruits of investments of big brands in this area for the last two years. Electronic phones with foldable screens creating a sense of infinity for different intended uses are among the most attention-grabbing devices for tech-lovers lately. But why do the foldable devices entice us this much?

First of all, we love that these devices look like they are from a sci-fi movie. Who wouldn't want to have a device like that in social gatherings? Furthermore, foldable devices answer the larger and higher quality screen needs of modern users. You can transform a smartphone into a tablet with a single move. You can use multiple applications simultaneously. In short, they allow us to challenge our comfort zone with their intended use and functions.

Even though the first devices bring together excessive prices and hesitations about durability, manufacturers keep investing in this area. Apparently, we will be seeing many more foldable devices in the upcoming years.

Samsung Galaxy Z Flip

Samsung has won the title of being the producer of the first foldable device that is actually launched. Samsung Galaxy Fold with 'Infinity Flex' technology did not see the expected sales due to its high price. The smartphone had 7.3'' dynamic AMOLED screen and 6 camera lenses. After this device, which carried the burden of being the pioneer in its area, Samsung considered user complaints and developed a phone that folds upwards. Samsung introduced the Galaxy Z Flip as a "Ground-breaking foldable design. Small, durable, and much different from your previous experiences".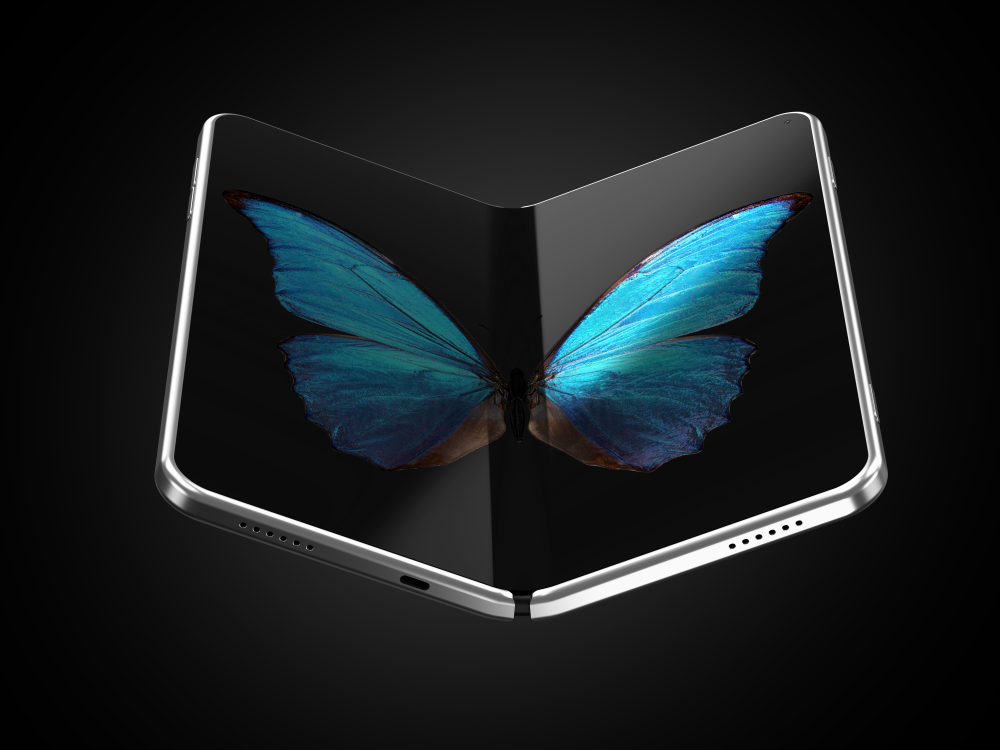 Huawei Mate X
As one of the most exciting smartphones of 2019, Huawei Mate X enchants its audience with 6.6'' gigantic screen and 5.4 mm thickness (or rather, thinness). Used in smartphone and tables modes, the device offers a FullView experience with an 8'' outwards folding screen with its new mechanical hinge design. As fascinating as it is with its infinity screen, functions, and processor, it can also be a little disappointing with its 3-grands price.
Moto Razr 2019
Produced by Motorola, Moto Razr 2019 is one of the first upwards folding smartphones. Inspired from the brand's previous folding devices, Moto Razr 2019's design enables a selfie mode from its main camera. The model has 6.2'' foldable screen with a secondary screen of 2.7'' on the front for instant notification viewing, which differentiates it from its rivals.
Microsoft Surface Duo
Microsoft's Surface-line devices are greatly appreciated by the users and in 2019, Microsoft surprised everyone by launching its first foldable Surface design. Handled like a small day planner, both screens of the device can be turned 360 degrees thanks to the hinge in the middle. If you lift the Surface Duo in a horizontal position, the lower screen turns into a keyboard, allowing you to use the device as a small computer.