Tips
15 February 2022

Even though we have come to the last moments of winter, the beautiful atmosphere of the winter season still continues. Winter, which is one of the calmest and most peaceful seasons of the year, also offers a period of time to experience wonderful experiences with enjoyable and adventurous activities. Since there are countless various activities that you can participate in in winter, everyone has enough options to make a plan that suits them. And without a doubt, one of those winter activities is camping! It's definitely the perfect opportunity to grab tents, chairs, and yummy snacks and get away from the city. Those who think that camping has a different taste are at the right address. We are here to support you in your camping plan with enjoyable and informative advice for those who will camp in the winter!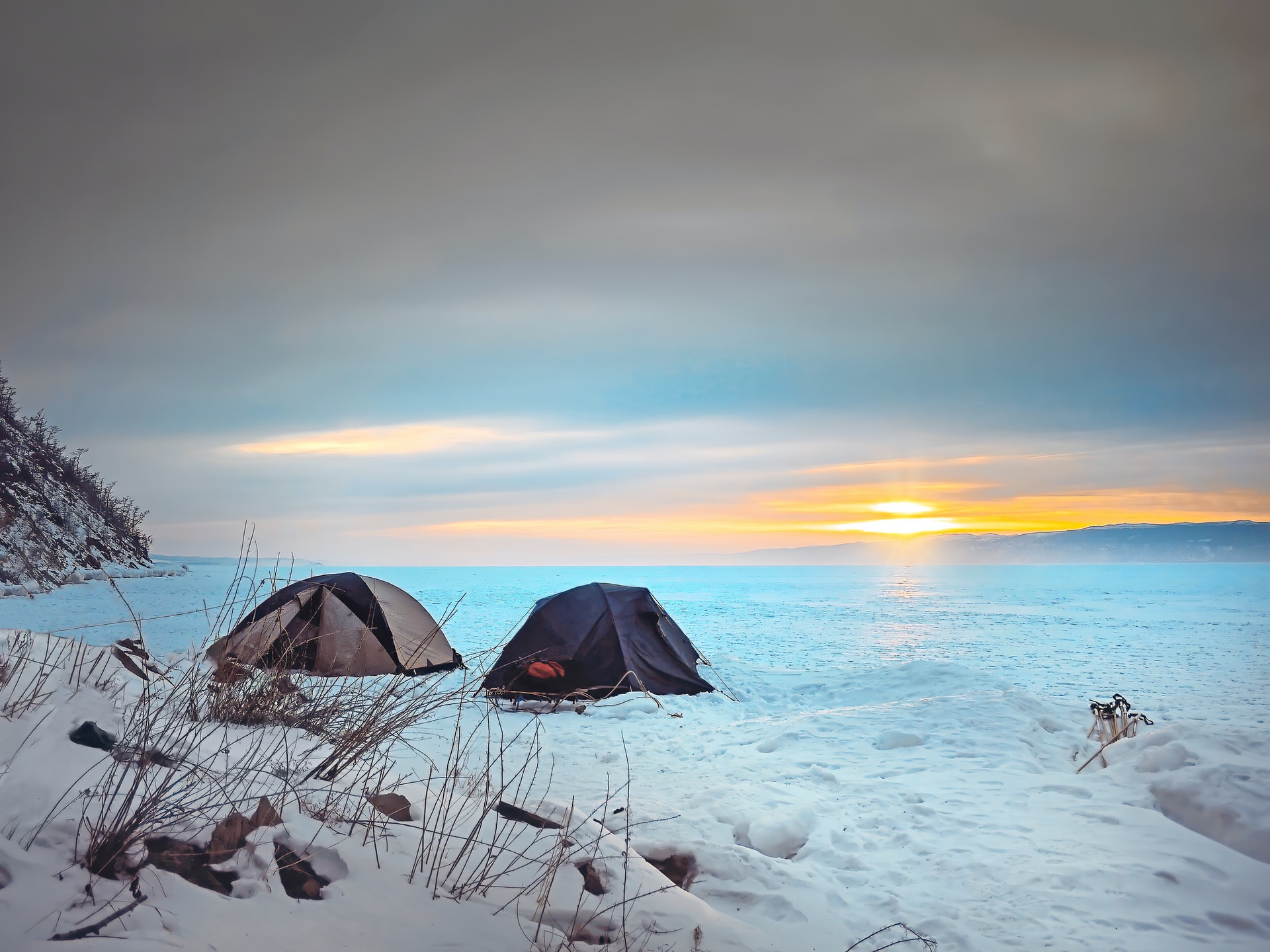 First Things First: Choosing the Right Clothes
Even though camping sounds fun, it should be the first step of your little getaway to prepare according to the season and the conditions of the campsite you're going to while preparing for a camp. You don't want to start feeling cold while having pleasant moments or to experience a lack of clothes in an unexpected mishap. It's a must that you choose the right clothes to take with you for situations like this. So, how should you choose the right clothes? Since we're talking about winter camp, you need to dress appropriately for this season. Preferably, you can start with polypropylene undershirts and then wear wool or feather sweaters to make your top clothing. For the lower part of your body, you can start with wool, feather, or polypropylene underwear and underwear and then choose overalls or wind trousers.
To protect the head and hands, you can wear a synthetic or polypropylene material, preferably a glove with finger parts that are sensitive to the touch of the mobile phone screen, and a windbreaker with a hat or a protective cap. Remember, the fact that your gloves are sensitive to screens will prevent you from constantly removing your gloves and from getting cold. Finally, the choice of shoes is another of the most important details. If you're going to a place where you can ski, ski boots, or if you do not have a ski plan, double-layered boots suitable for mountaineering and, of course, properly selected socks are vital to protect your feet against adverse weather conditions. Also, when you prepare your bag, keep in mind to add everything as a spare. Finally, remember to keep your clothes dry, so you don't get cold or sick.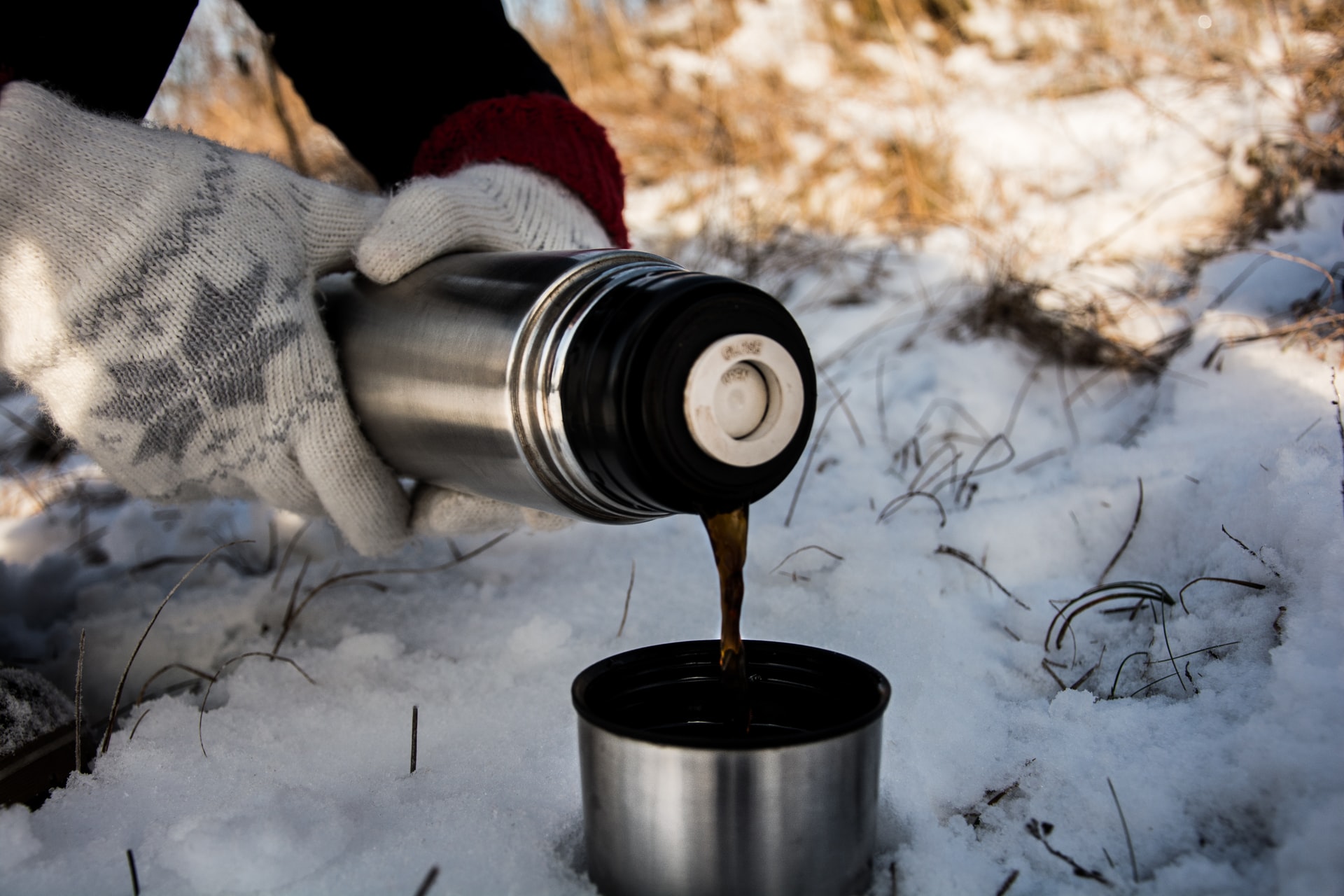 Essentials of a winter camp: Camping Equipment
If you're planning a camp in winter, another important thing as much as your choice of clothes is the camping equipment you take with you. When you're caught in any negative situation or seasonal mishap, it'll be vital for you to have suitable and rescue equipment with you. Therefore, we recommend that you read this part of our article carefully. So, what is this equipment? Choosing the right and solid tent is the most basic step of your equipment preparation. In this regard, it is crucial that you don't spare any expense and buy a solid tent suitable for the camping model you will make. Remember, your camping tent will be your little getaway home.
The next step after choosing an easy to set up, packable, and sturdy tent is your sleeping equipment. Before counting the materials you will buy for sleep, you shouldn't forget to choose a suitable bag as the first step. We recommend purchasing a foam pad to avoid laying your sleeping bag directly on the tent floor. When choosing a sleeping bag, if the material of the bag is synthetic or feather, it'll better protect you against the cold. In addition to this, you can add pillows, spare fleece blankets, and other personal sleeping equipment to your bag.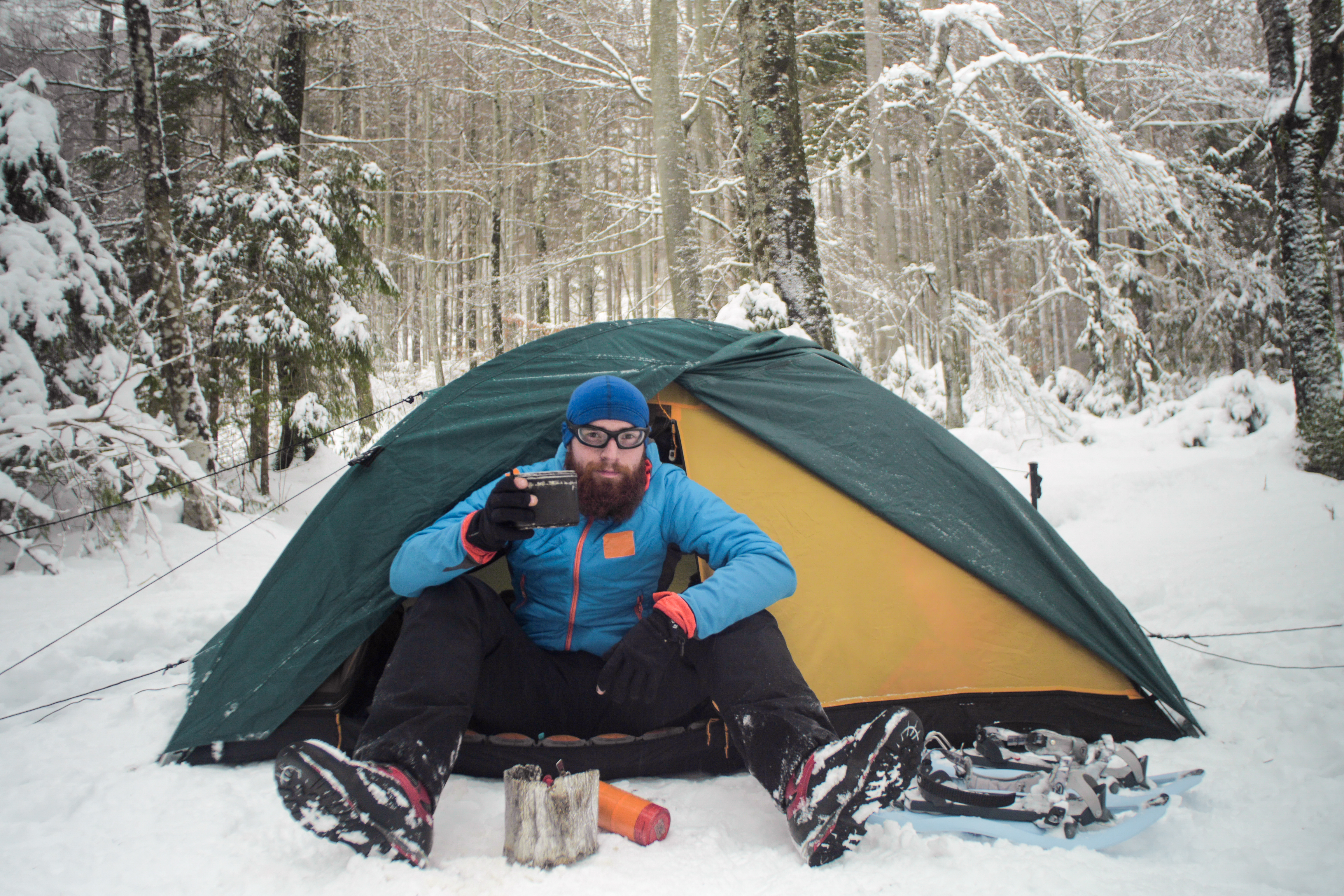 Of course, your tent and sleeping equipment were first among the most basic camping equipment, but there is more. Other materials that we recommend adding to your camping bag are a headlamp, battery, humidifiers, whistle, spare charging equipment, bandana, glasses, sunscreen, toiletries, medicines, first aid supplies, hot water bottle, camping knife, water bottle, snacks, and other personal items. We recommend that you choose this other equipment in a size that you can carry in your daily bag so that you can easily use them when necessary. Finally, don't forget to get a hand map of the camping area you are going to and share your location with your relatives.
Where are you headed?: Choosing the Right Place for Camping
One of the sine qua non of a camp is undoubtedly the choice of location. You can choose the right places for your future camping getaways with a few tips we'll give you to make a pleasant winter camp. Keep in mind that choosing a good camping site is the first condition for you to have a quality holiday. In particular, find out the weather conditions and transportation possibilities of the place you are going to. Make sure your campsite is a dry, flat, and sheltered area to set up your tent in a suitable area. This choice will protect you a little from possible adverse weather conditions. Choosing a location close to water and fuel is another important step. But we suggest that you should not forget to have pesticides against insects and not to drink the water without purification. Besides, we recommend that you do not choose the habitats of animals as camping areas as much as possible. This is important for both respect for nature and your safety.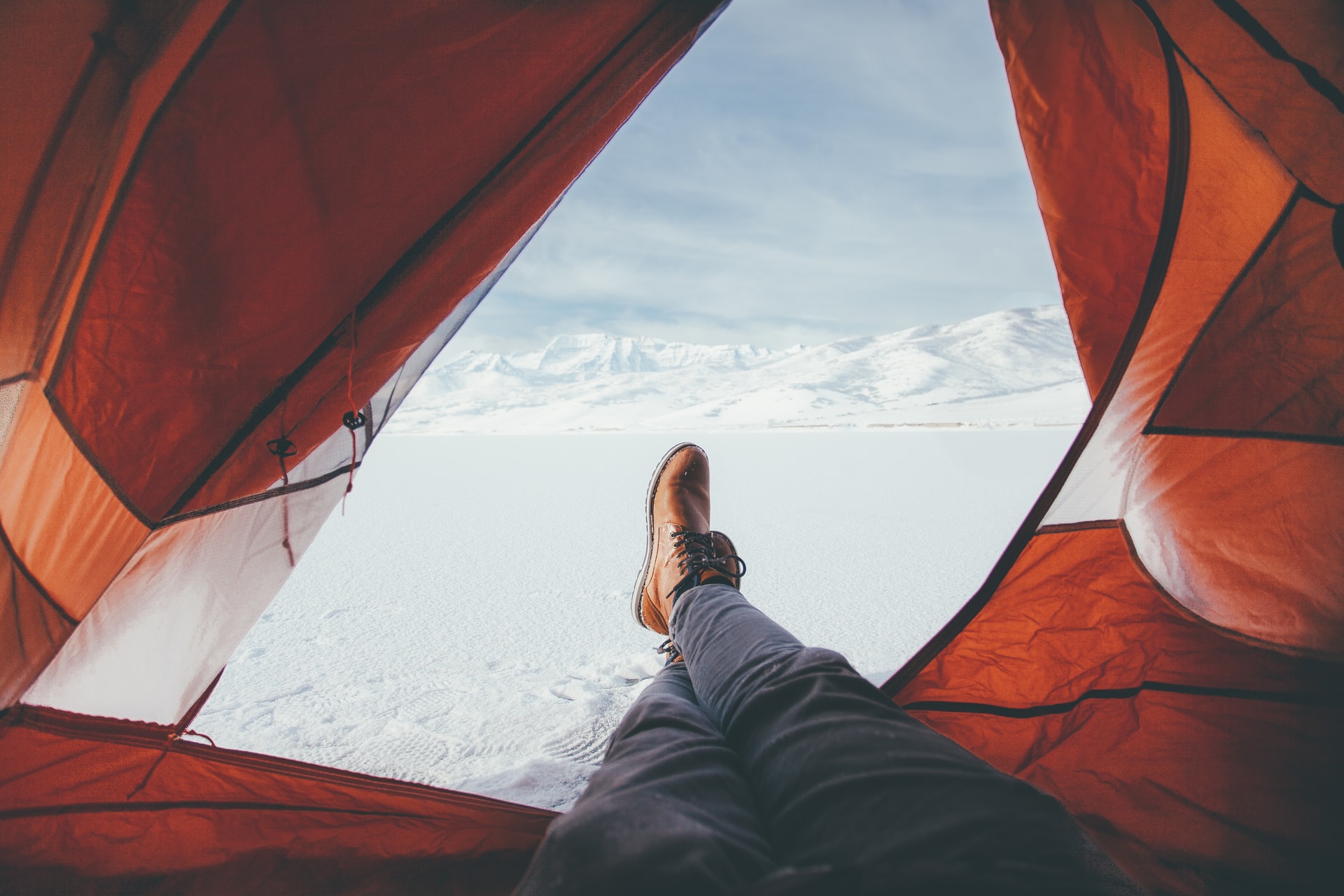 Time for Fun: Food and Activity
Your preparations are complete, and now it's time to plan how you will spend your time at the camp. The choice of snacks, food, and beverages suitable for the activities and plans you will make is surely your own, but let's not pass without giving a few recommendations on this subject. We recommend that you choose the foods that will give you high energy and consume as hot as possible. While this will keep your body healthier and warmer, it'll be a warm choice worthy of the winter season. Finally, our advice to you is to define small activity concepts. In accordance with these concepts, we suggest that you take with you additional materials to accompany your pleasant moments, such as wine and wine materials, film equipment, or lighting. It's already clear that the taste of camping in winter will be different!