Culture & Travel
5 June 2022

How would you like to get to know Naples, which is famous for its beaches, Nisida Island, which is a volcanic islet, Vesuvius Natural Park, known for its volcano, the homeland of pizzas and Naples cuisine, which is on the UNESCO World Heritage List, and Naples that smells of history with its 7 castles? In addition to its natural beauties, Naples is a city worth seeing with its museums to see, flamboyant Baroque style architecture, and medieval monasteries. Let's get to know the beauties of the city of Naples step by step together.
Beautiful Spots to Visit in Naples
Castel is located in Naples, the third-largest city in Italy after Rome and Milan, with a magnificent view. dell'Ovo Island Castle, Naples National Archaeological Museum hosting ancient Roman artifacts, the magnificent medieval Nuovo Castle, Mount Vesuvius with its fascinating view, Piazza del Plebiscito Square, and Naples Royal Palace with its magnificent design and architecture are among the top places to visit first. In addition, the Museo e Real Bosco di Capodimonte Art Museum, where the works of Italian artists are exhibited, the historical San Gennaro Ancient Tombs, the Caserta Palace on the UNESCO World Heritage List, the magnificent Island of Capri, and the San Carlo Theater, one of the oldest lyric opera houses in Europe, are also worth a visit.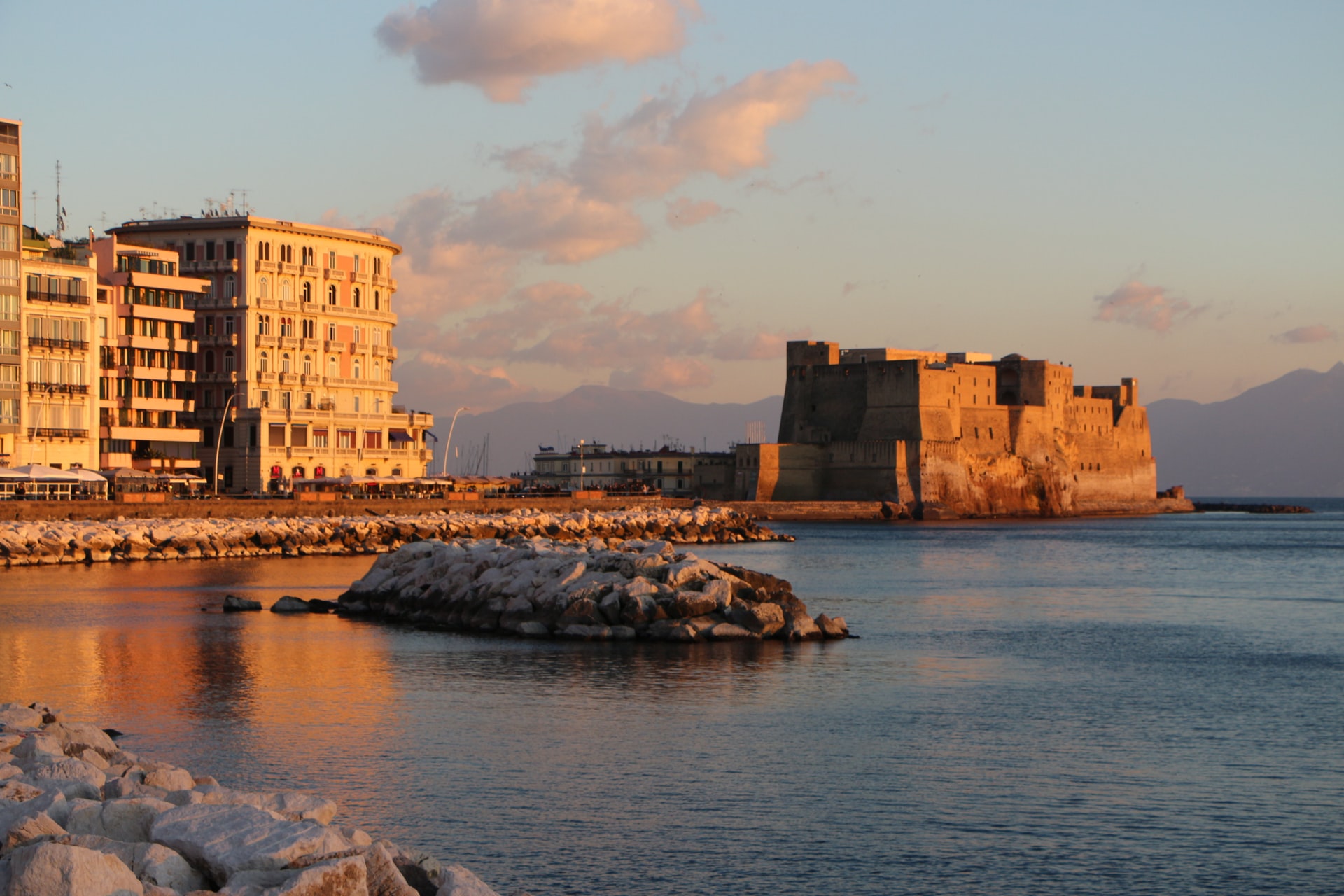 Unforgettable Wine Tasting Tour in Naples
Campania Region, in which Naples is located, is famous for its wine and food. Mount Vesuvius, located in Naples, whose volcanic lands are known to be extremely suitable for wine production, is home to wine lovers with its rich and famous wine varieties. Wine tasting and vineyard tours, which usually last up to half a day, are preferred activities in Naples. Thanks to this tour, you can witness how local Naples wines are made and have delicious tastings.
Historical Naples Underground Tunnels Tour
Naples Underground City, which has a history of approximately 2400 years, is one of the must-see locations in the city. The underground city, which is one of the most remarkable and interesting areas of the city, is located in the center of Naples, in the very heart of it. Arches, caves, Roman theater ruins, Greek-Roman historical aqueducts, and places descended with nearly 140 stairs, are among the beauties that can be seen in the historical Naples underground tunnels tour.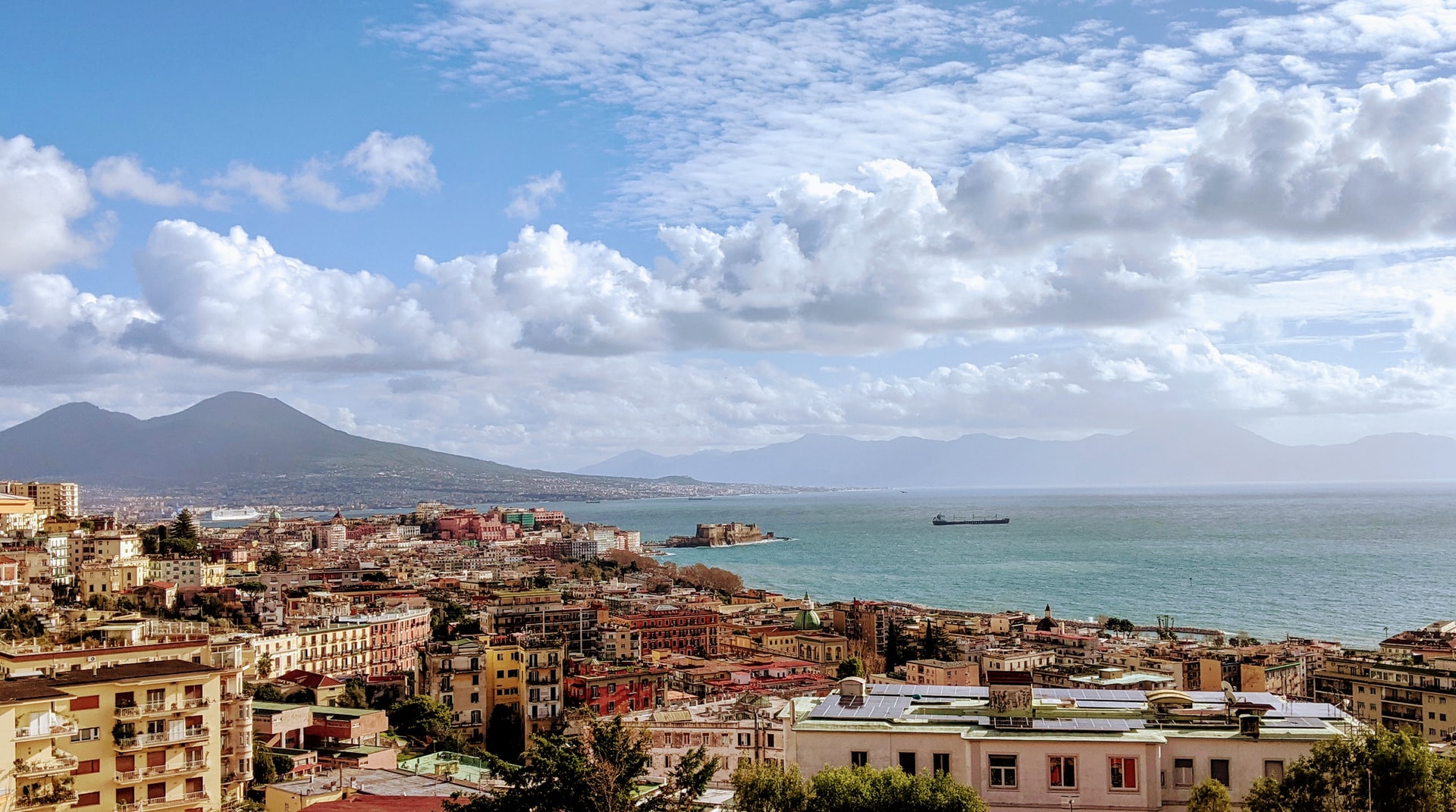 Cruise Excursion Around the Bay of Naples
You have many options to sail from Naples to the bay, but if you want to choose a romantic cruise tour, you can choose a cruise in the bay of Naples at sunset, with a magnificent view. As the surroundings gradually begin to get dark, stylish villas, historical castles, and small villages with night lights will appear in your eyes. Among these beautiful landscapes, there are unique beauties such as Castel dell'Ovo seaside castle and Villa Imperiale Pesaro palace house.
Enjoy the Sun and the Sea at Naples Beaches
While you are there, enjoy your holiday on the beaches of Naples to the fullest, and experience these beauties without thinking about anything. With its two large cliffs and turquoise waters, Gaiola Beach is the stony but clean Baia located right on the edge of the mountains. Trentaremi Beach, Miseno and Miliscola beaches close to each other, Spiaggia where you can swim directly in front of the houses di via Posillipo beach, sandy and lively Lido Enea beach is one of the places where you can enjoy the sea and the sun in Naples.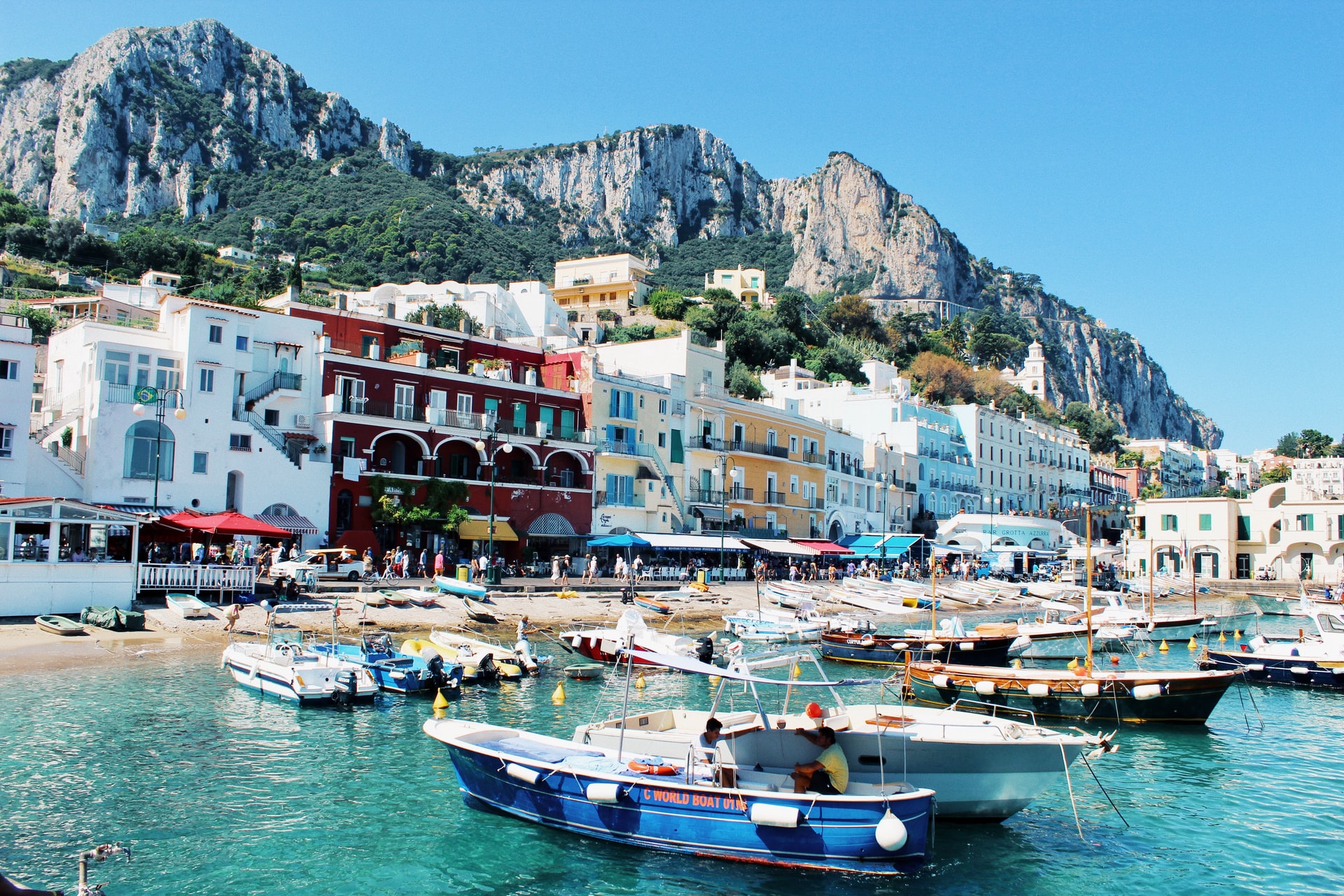 Pamper Yourself on the Island of Capri
While you are in Naples, make sure to set foot on the famous Hollywood and aesthetically beautiful Capri Island. Considered a paradise for yacht owners, the island is famous for many reasons. In fascinating Capri, the high-end shopping life, delicious and quality food, and the world-famous blue cave Blue Grotto are among the must-sees and experiences. Don't neglect to take a daily yacht tour to witness the unrivaled beauty.
Things to do in Naples for Nightlife
In Naples, which has the most vibrant nightlife in Italy, the high number of students ensures that the bars and clubs are full every night. You can start the night with Piazza Bellini District, which has lively nightlife. Bourbon Street Jazz Club can be preferred for a quieter nightlife, and Arenile di Bagnoli, the famous beach club, for crazy entertainment. It is a tradition here to grab your drink in a cardboard glass from one of the bars on the corner of the square and hang out.
Shopping in Naples
From world-famous brands to local souvenir shopping, whatever you seek for every budget is available in Naples. Start at Via Toledo, the longest shopping street in the city. Here, you can find countless boutique and chain brands. In Via Chiaia, which is close to this shade, you can shop from luxury brands and stylish clothing stores. Also, if you're into antiques and handicrafts, Via San Gregorio Armeno Street is ideal.
What to Eat and Drink in Naples
When it comes to Naples cuisine, in the homeland of pizza, it is absolutely impossible to think of anything other than eating pizza first. Some argue it's about the dough, while others claim it's just the right amount of mozzarella cheese and sweet tomatoes.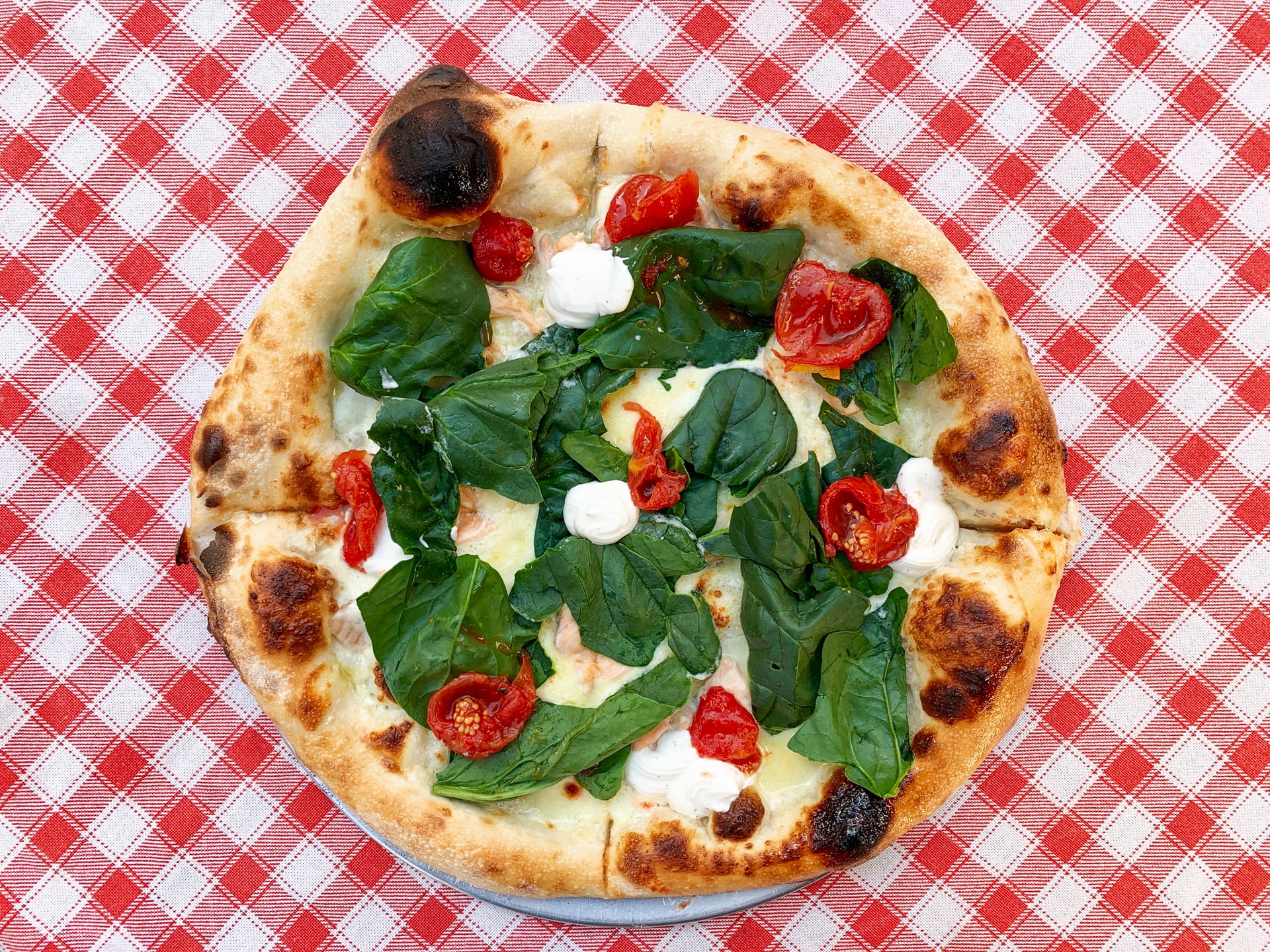 Prepared with mussels, garlic, hot pepper, parsley, olive oilimpepata di Puttanesca Style Spaghetti starring cozze, anchovies and capri, the famous street delicacy Cuoppo made with lungs and spleen, and Pastiera tart famous for Easter are among the first to be tasted. Also, when in Naples, the famous Buffalo Pizza, fried pizza prepared by frying mozzarella with dough Fritta, delicious Napoli meatballs, and the famous Southern Italy lemon liqueur, LIMONCELLO, are other flavors that you should give a try. Spice up your taste buds in Naples with these unique flavors.
Transportation Information for Naples
There is a wide transportation network in the city, where there is public transportation such as metro, tram, bus, trolleybus, river taxis, and cable train. The most widely used public transport in Naples is buses, which also have connections to other Italian cities and other European cities.