Culture & Travel
19 December 2022

It would not be wrong to say camping is one of the activities to be done in every season. Camp; It means forgetting all the stress of living in the city in the presence of nature on our own or having pleasant conversations with our loved ones by the fire. Necesarily for some, a sweet holiday alternative for others. As pleasant as falling asleep to the sounds of fireflies in the summer, winter camp is just as enjoyable. Who doesn't want to be in that wonderful view where nature hides under a white sheet. In this article, we have compiled for you the camping spots where you can watch all the beauty of nature while drinking your hot chocolate around the campfire. Before making a winter camp, we recommend that you take a look at our article.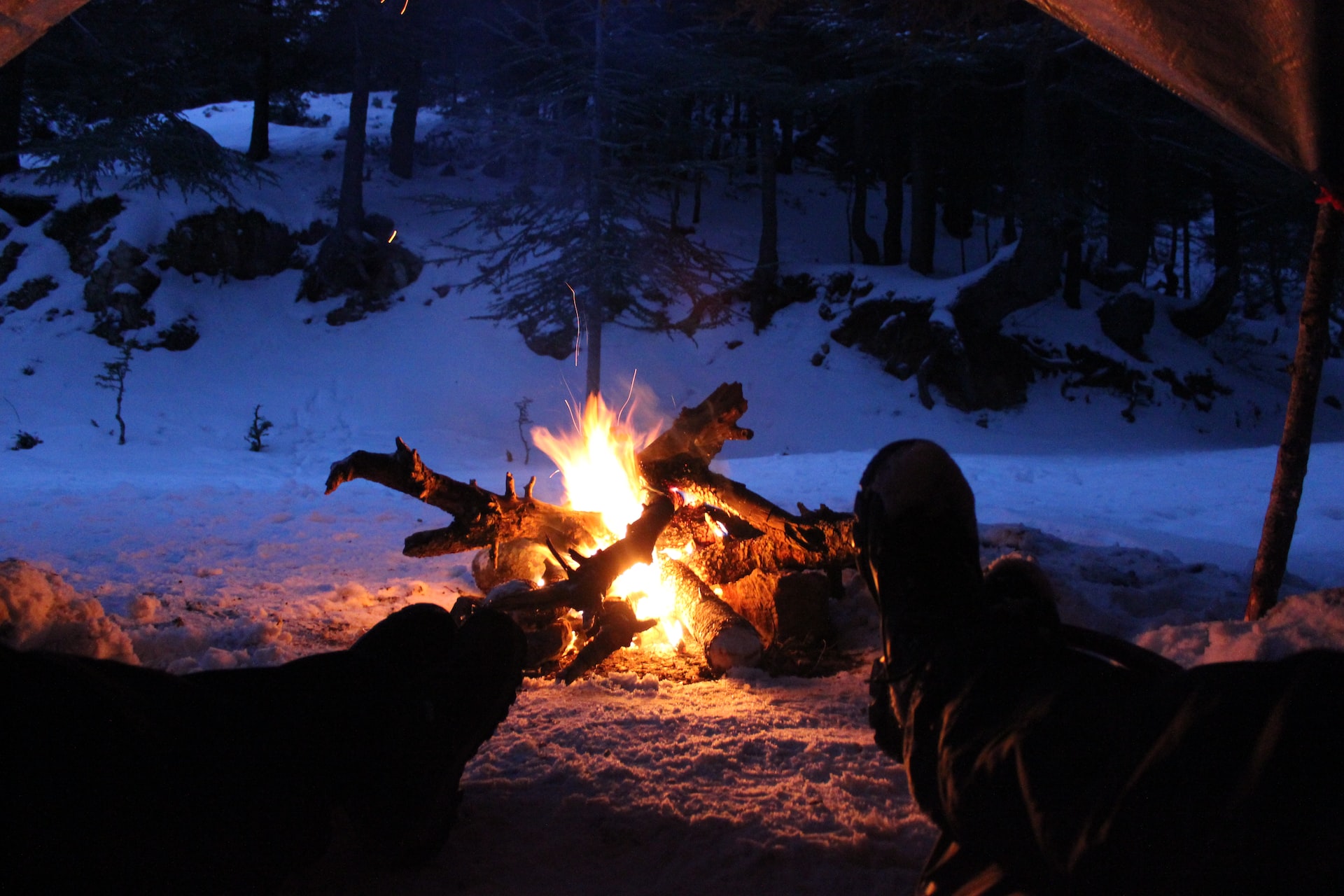 Erciyes
How about camping on the top of an imposing mountain within the borders of Kayseri? Erciyes Mountain is also a favorite of mountaineers who want to climb to the summit with its 3917 meters. Çobanini and Sütdonduran Plateau are the most preferred areas for camping. To come to this area, you need to reach an altitude of about 3 thousand meters. After reaching Mount Erciyes,  4-5 hour hike awaits you to reach the campsite. If you do not want to walk, you can reach by chairlift. You can get off at Zümrüt, which is the last stop, by chairlift, and after walking for about 1 hour, you can reach Çobanini location. You can reach Kayseri center by air from many points of Turkey. After reaching the city, you can take the city bus to Erciyes Mountain or you can go by car.
Uludağ
One of the focal points of everyone for the winter holiday is the city of Bursa. Uludağ is a very high mountain with an altitude of 2543 meters. Uludağ continues to host many local and foreign visitors every winter. Uludağ is one of the most preferred areas by those who want to camp. It is a very good choice in terms of being close to İstanbul. If you want to experience snow scenery to the fullest, Uludağ will be an unforgettable camping experience for you. If you are going to camp in Uludağ with your tent, you can enjoy skiing by choosing places close to the ski resorts. The camping areas where you can set up your tent in Uludağ are Sarıalan, Kadı, Sobra and Kirazlı. You can come to Bursa by your private car from İstanbul. You can easily reach Bursa via Yenişehir Airport.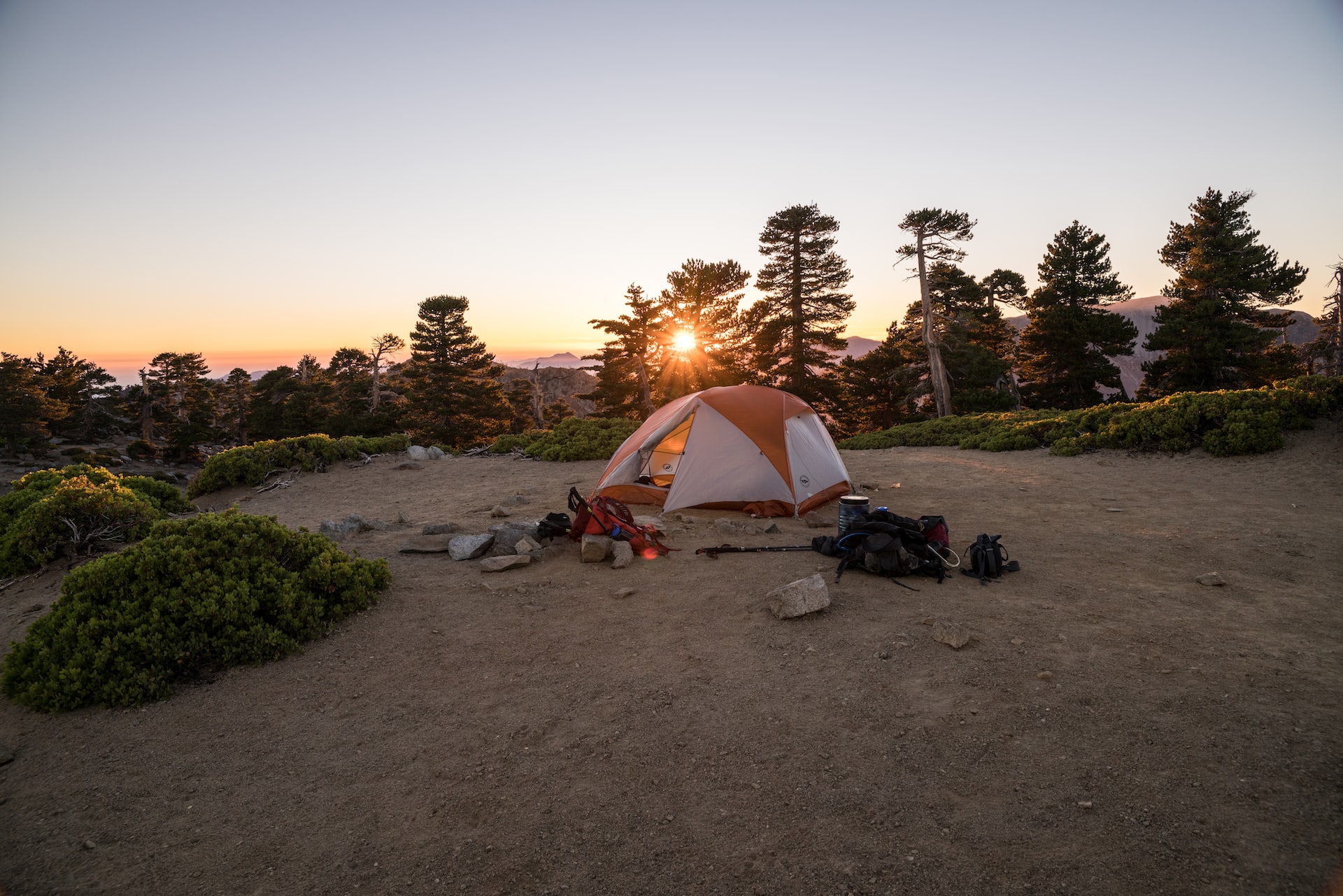 Antalya
Antalya will be a different choice for winter camp. You can camp in the mountains under the snow, or you can camp by the sea or on cool plateaus. If you are dreaming of camping on a mountain covered with snow, you can think of Kızlar Sivrisi. Located within the borders of Elmalı in Antalya, this mountain is 3070 meters high. This point is the high point of the Western Mediterranean. You can put your camping tent in this snow-covered area for 5 months of the year and enjoy nature by lighting a beautiful fire. You can easily reach the city of Antalya by air or you can come by your private car. You can also choose to come by intercity bus. To reach this campsite, you must reach Elmalı and then go to Büyüksöğle village. Büyüksöğle is only 13 km from the center of Elmalı.
Kaz Mountains
The Kaz Mountains, which have a magnificent view, extend to the Biga Peninsula. The peak point of Kaz Mountains, which has three peaks, is Karataş Hill with 1774 meters. Since the Kaz Mountains are under protection, you should camp in the designated areas. We would like to point out that some areas are not allowed to enter the Kaz Mountains without a guide. There are businesses in the free areas. To reach Kaz Mountains, you must reach the city of Balıkesir. After reaching Edremit, you can set off to go to Kaz Mountains. You should definitely add Kaz Mountains to your camping list to spend a few peaceful days in nature and enjoy the snow view.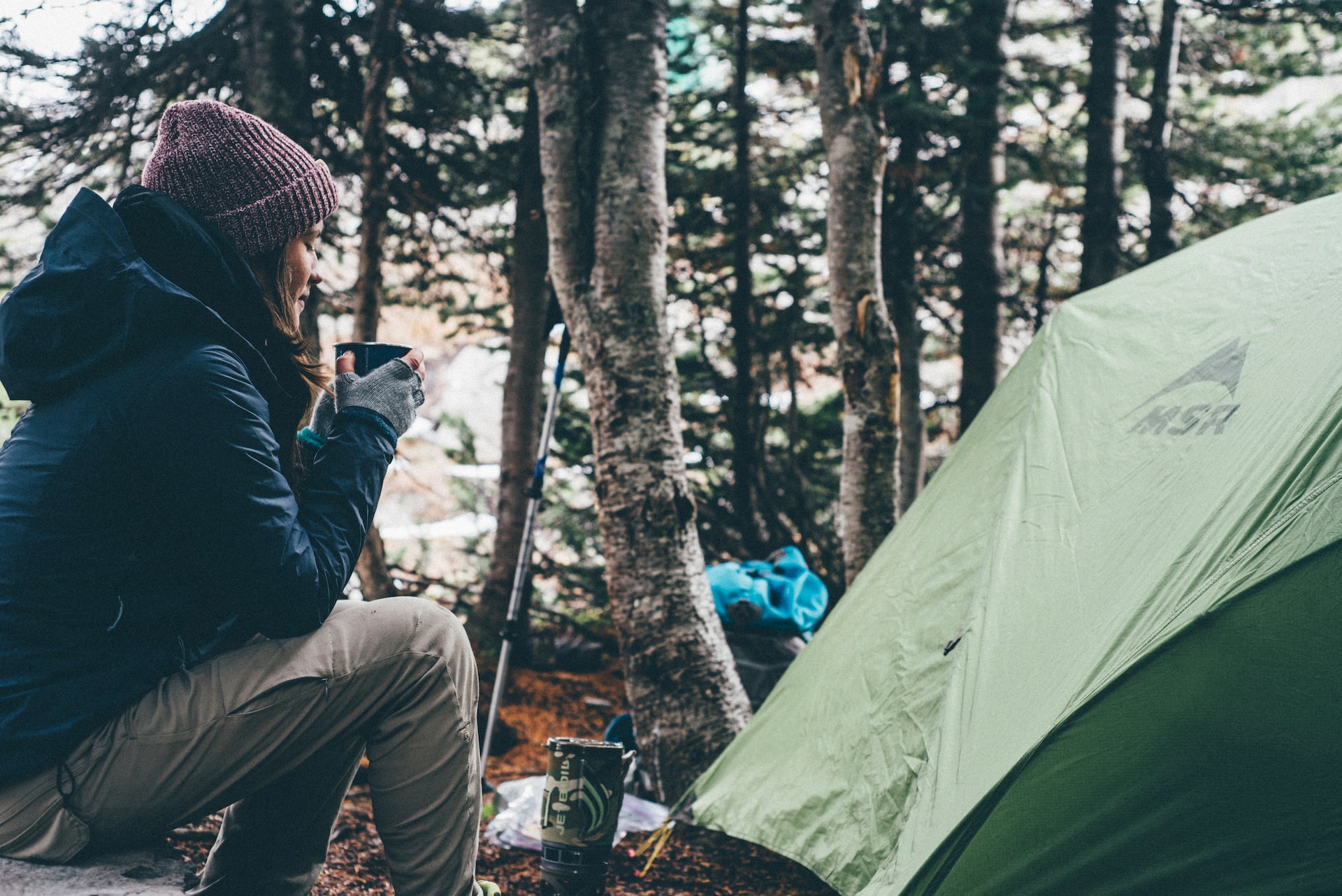 Cappadocia
One of our world-famous heritage is our city of Cappadocia. How about camping in this city that looks like it came out of a movie set and has stunning scenery? With your loved ones or alone, it will be an unforgettable camping experience. Although it is not mentioned much as a winter camp, one of the ideal areas for winter camping is Cappadocia. The points you can choose for camping free of charge; Kızılçukur Valley, Güvercinlik Valley, Aşk Valley, Devrent Camp and Güllüdere Valley. Camping areas outside these areas provide a paid service. In this area, which is a popular tourist spot throughout the year, you will admire the beauty of the fairy chimneys under the snow in the dark of the night. You can easily reach Nevşehir by air.
Aladağlar
Especially those interested in mountaineering know that Aladağlar is a mountaineering paradise with more than 50 peaks. Aladağlar, which is spread over a wide area with its location in all of the borders of Niğde, Kayseri and Adana, is an area preferred by those who want to camp and mountaineers. The highest point of the Aladağ Mountains is the Kızılkaya peak, which is 3767 meters. Aladağlar has more than 50 peaks of more than 3500 meters. In this way, you can take long mountain walks and experience a different camping adventure. If you want to camp in this area, you should reach Nevşehir or Kayseri by air or highway. You must reach Çukurbağ village or Demirkazık Village via Çamardı. From here, you can reach the camping area depending on your preference. If you wish, you can walk or continue on your way by car.
Eğer kışın kamp yapmayı ilk kez deneyecekseniz, bir rehber niteliğinde hazırladığımız Kışın Kamp Yapacaklara Tavsiyeler yazımıza da göz atmayı unutmayın. Keyifli tatiller.