Culture & Travel
22 May 2023

Exciting news awaits families seeking the perfect blend of sun, sand, and sea! We have curated a list of fantastic vacation destinations that cater to your children's needs. Brace yourself, as you might find it challenging to select just one destination from our recommendations. Without further ado, let's explore five idyllic beaches that are ideal for families with children...
Altınkum

Beach
Our first destination is Altınkum Beach, a top choice among families with children. This pristine and family-friendly beach in Aydın Didim consistently attracts visitors during the summer months. Known for its cleanliness and tranquility, Altınkum Beach spans approximately 500 meters and proudly flies the blue flag. Situated amidst the historical allure of Didim's ancient cities, this beautiful beach offers a serene sea where families can create cherished memories and enjoy a comfortable and enjoyable time together.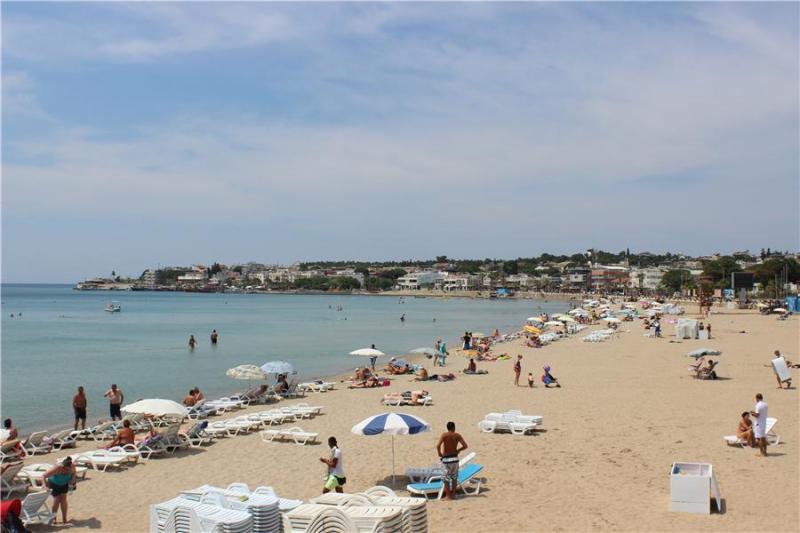 Sarımsaklı Beach
Our next destination is Sarımsaklı Beach, situated in Ayvalık, Balıkesir, and known for being one of the longest beaches in the area, stretching approximately 7 kilometers. Located about 8 kilometers away from the center of Ayvalık, Sarımsaklı Beach is a popular choice among families with children. Its shallow waters and gradual depth make it safe and suitable for young ones to enjoy. While the water at Sarımsaklı Beach is slightly cooler compared to other beaches, it poses no danger to children, ensuring a secure environment. With its crystal-clear waters and soft sandy texture, Sarımsaklı Beach offers a pleasant and enjoyable experience for families. It has gained popularity in recent times, making it an ideal destination for an unforgettable family vacation.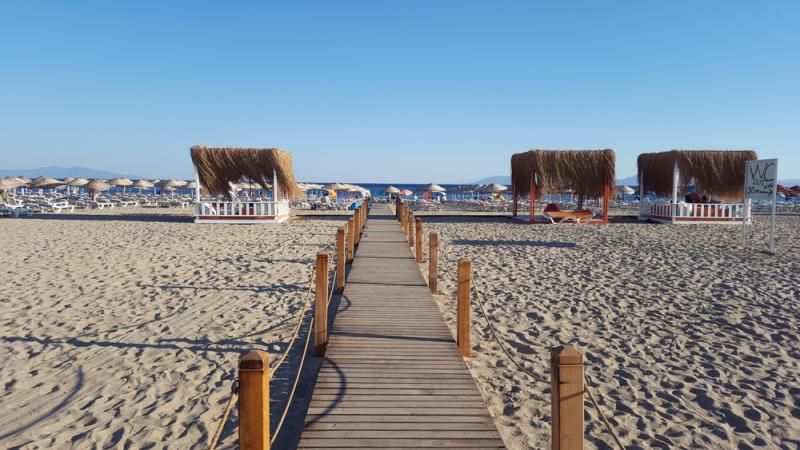 Karaincir Beach
Now let's talk about a beach located in Bodrum, Muğla, which has maintained its reputation as one of the most popular beaches in the region. Karaincir Beach, situated in the town of Akyarlar, stands out as a clean and family-friendly destination. Known as an old Greek village, Akyarlar offers Karaincir Beach, where the water barely reaches your knees even when you venture about 50 meters from the shore. This characteristic makes it a preferred choice among many families with children. The cleanliness and safety of the beach further contribute to its popularity. Moreover, the stunning view, unique atmosphere, and facilities available make Karaincir Beach a highly sought-after destination. With many people conducting extensive research before choosing their ideal beach, Karaincir Beach often ranks at the top of recommendations. If you're looking to have a delightful vacation with your family, Karaincir Beach is an excellent choice.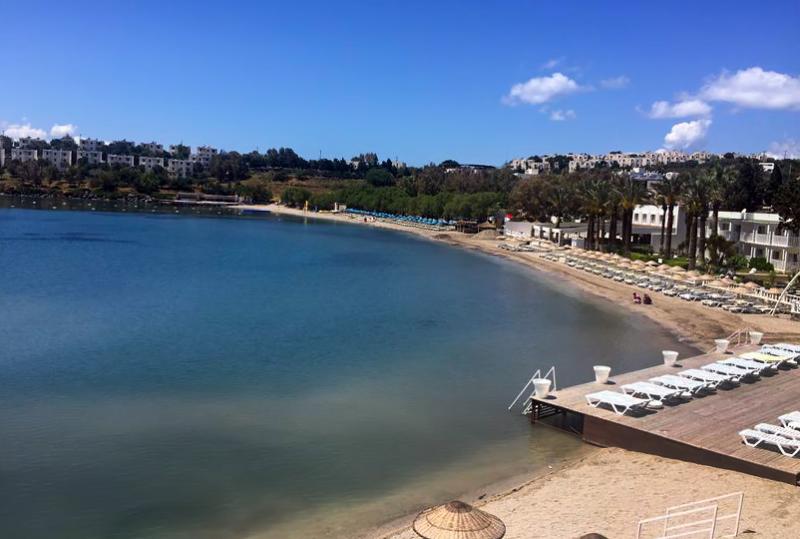 Kumluk Beach
Our next destination is Kumluk Beach in Datça, situated at the meeting point of the Aegean and Mediterranean Seas. Known as one of the most beautiful holiday resorts in the country, Kumluk Beach offers a visually appealing setting and a safe environment for families to enjoy a pleasant time together. What's more, this beach is budget-friendly, making it a great choice for your vacation. The water at Kumluk Beach is shallow and calm, making it ideal for families with children. You can spend the whole day having fun with your kids in the warm, low-salt water. In the evening, you can have a peaceful family dinner at the restaurants near Kumluk Beach, which offer a variety of flavors. With its excellent facilities and pristine beach, Kumluk Beach is a favorite among families with children. If you're looking for a fun and enjoyable experience, be sure to add this place to your list.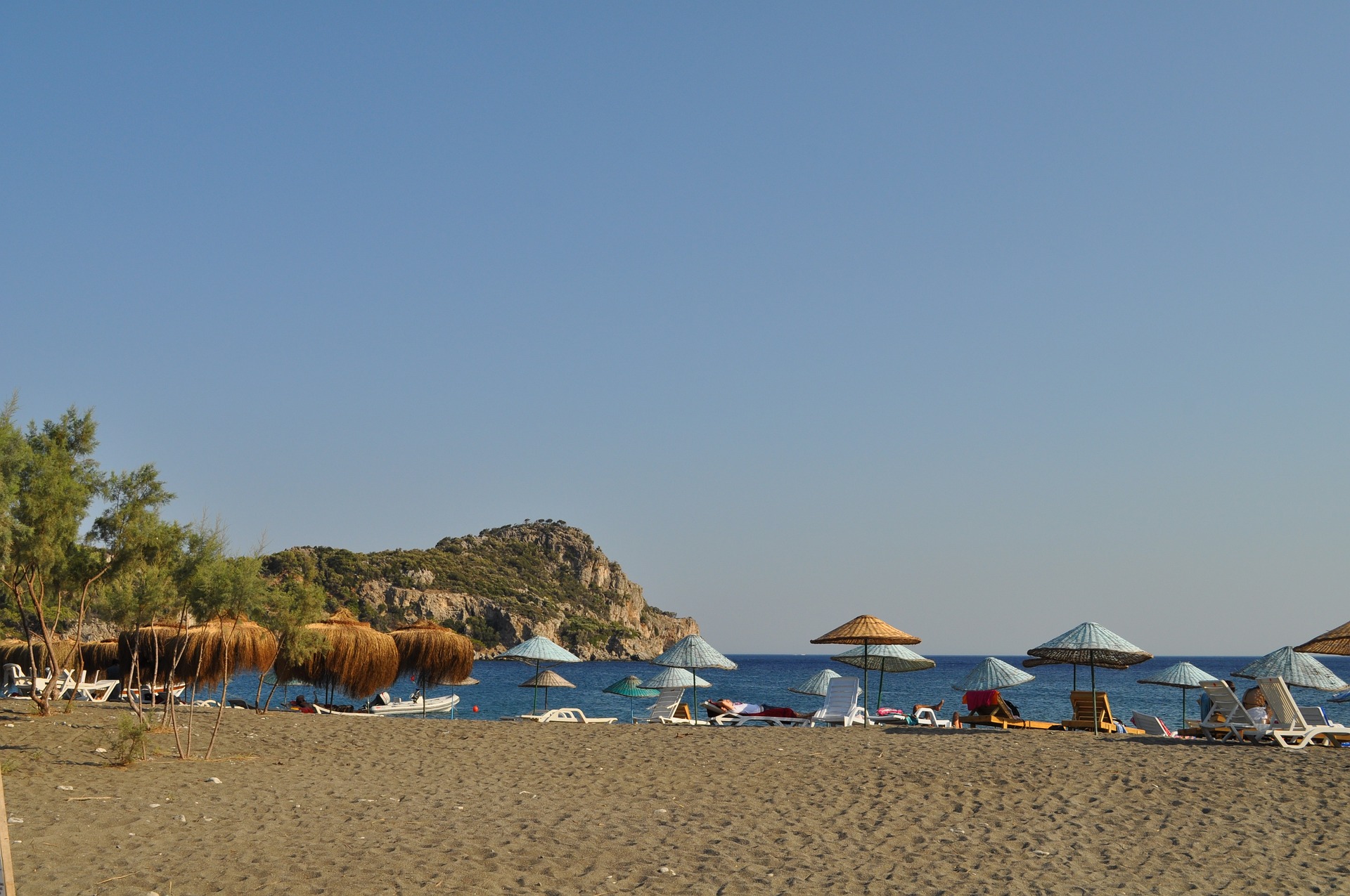 Ölüdeniz Beach
Our final recommendation is Ölüdeniz Beach, known as the shining gem of Fethiye and celebrated for its picturesque surroundings. This beach is perfect for families with children, and it tops the list of summer destinations, particularly due to its tranquil and pristine waters. It's worth mentioning that Ölüdeniz Beach, which was crowned the world's most beautiful beach in 2006, is internationally recognized as the Blue Lagoon. To fully savor the experience, it is advisable to arrive early in the morning, as the beach tends to get crowded later in the day. This exquisite beach offers a safe haven for your family, allowing you to relish the stunning vistas and create indelible memories. With its crystal-clear turquoise waters, awe-inspiring scenery, and the opportunity to bask in moments of pure joy, Ölüdeniz Beach is an absolute must-visit during the summer season.