Culture & Travel
17 November 2021
Güncelleme Tarihi: 9 March 2022
Settling in an Aegean village close to Izmir is now more than a retirement dream. Due to the intense stress of city life, many young people started to settle in the Aegean village of their dreams. We have compiled this article for those who want to escape from the big cities and start a new life in one of these charming villages, or who dream of having a quiet holiday even if they do not have the chance to settle down. We shall now take a look at the charming Aegean villages of Izmir.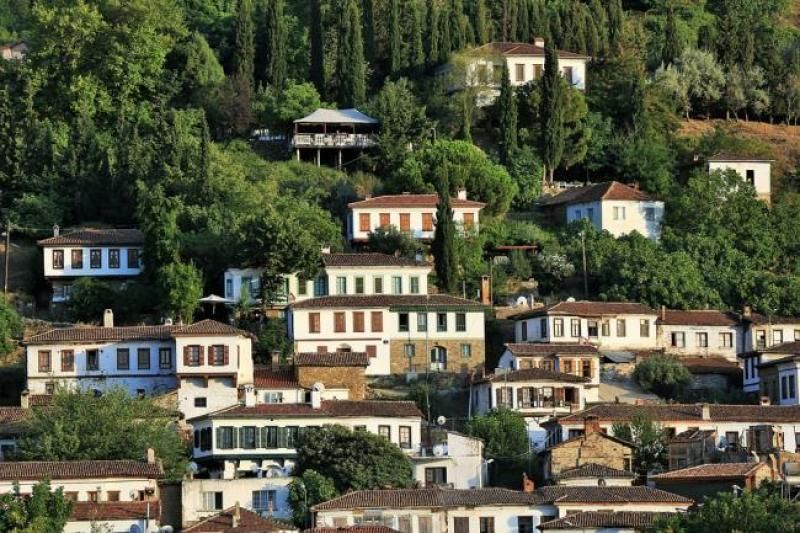 Şirince 
While Şirince was a previously hidden Aegean village, it has become one of the most popular spots in the region in recent years. We can even say that it is a very touristic settlement. However, although it has become a trend beyond being discovered, Şirince village still preserves its originality and naturalness. 
There are many things to do in this lovely village located between the hills in the Selçuk district of İzmir. The olive trees, wine cellars, breakfast places, handicraft products, and nature of Şirince, which has come to this day by preserving its Greek village house architecture, are legendary. We should add that this Aegean village, as cute as its name, is close to the Ancient City of Ephesus.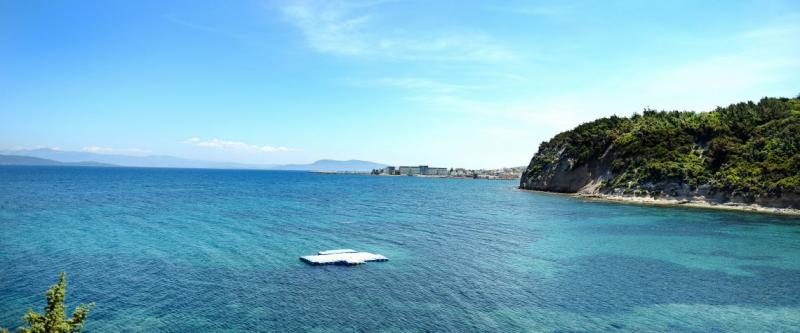 Mordoğan
Now it's time for the village of Mordoğan, known as the shining apple of the Aegean… The history of the village of Karaburun goes back to the Chalcolithic period. Its natural beauty is as impressive as its history. So, no wonder they call it sparkling diamond when describing this place. We are talking about a paradise-like place where blue and green are positioned together and adorned with olive trees. One of the main livelihoods of Mordoğan is fishing.
Naturally, the fish restaurants of the village also offer delicious alternatives. As in Şirince, you can see Greek house architecture here. However, it has a culture blended with Ayşe Kadın Mosque, which also reflects Turkish architecture. Mordoğan, which is said to have taken its name from the festive sunset, has more than one beach. For this reason, it has become an Izmir village that tops the list, both because it has preserved its naturalness and because it has various beaches.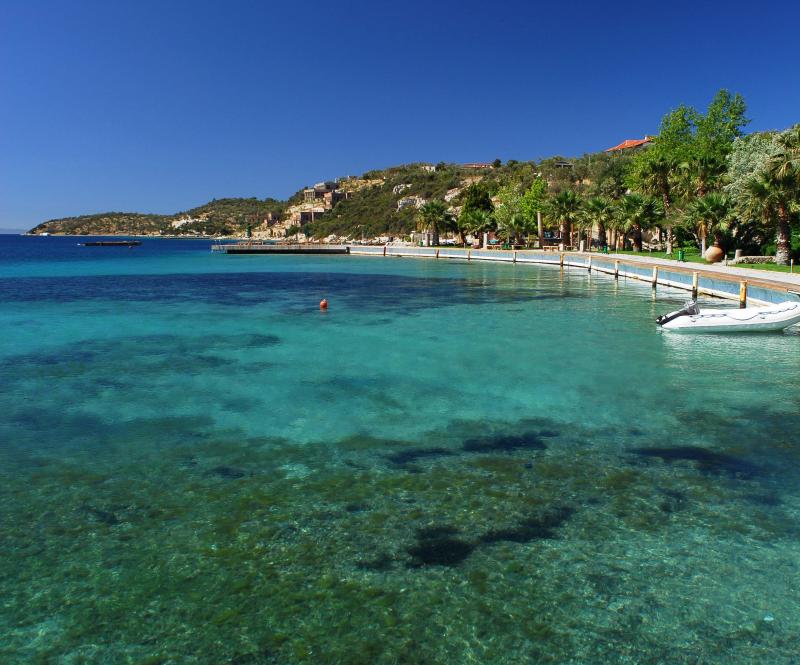 Bademli
Since there are two separate Bademli villages in the Aegean, there is often confusion about this issue. One of these villages is connected to Çanakkale province, and the other is a village connected to İzmir, which relates to us. Bademli village, which you can easily arrive after coming to Dikili district, is famous for its deep blue coves. It is almost a blue paradise with its multiple turquoise coves and beaches. If you are one of those who prioritize a sparkling sea, Bademli will make you very happy. However, we should add that it is also mentioned with its famous syrup, Turkish coffee, and other flavors unique to Aegean cuisine.
Demircidere 
Now it's time for Demircidere village in Bergama, an undiscovered Aegean village… One of the most important features of this village of İzmir, which has not become touristic but has managed to remain hidden, is its plateau. Kozak Plateau, which the locals compare to the green sea, is one of the elements that make the village most special. Located in the area close to the Ayvalık border, the plateau is surrounded by stone pines.
In addition to its natural beauties, the Bergama district, to which the village is connected, is also a very valuable region in terms of archeology. Mosques and inns, which are famous for their architecture, are added to the temples and altars in the ancient city of Bergama. We should also add that the region is also rich in thermal springs. The village, which has started to make new breakthroughs in tourism, is waiting for you with its calm and untouched nature.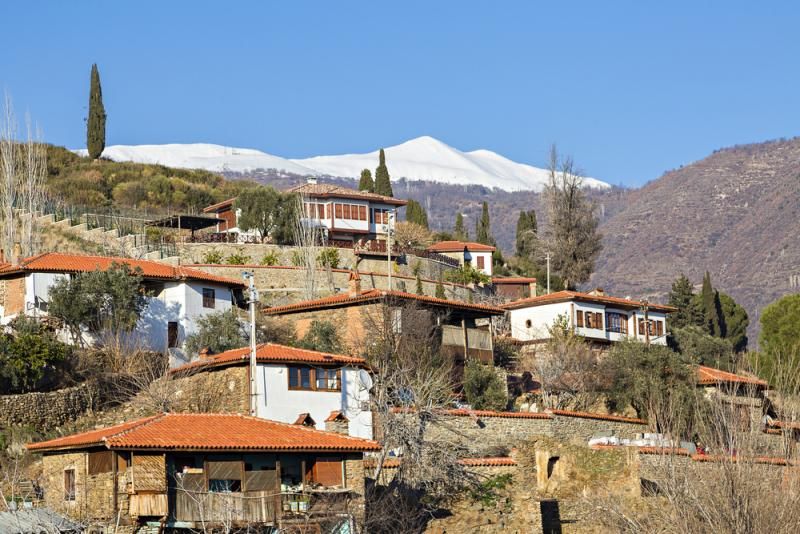 Birgi
Birgi village of Ödemiş district is approximately 120 km away from İzmir. The historical texture of this charming Aegean village has managed to reach today without deteriorating. The unique houses of Birgi, which has hosted many civilizations, are worth seeing. The harmony of the two has been successfully reflected by using stone and wood materials in the architecture of the houses. So much so that the village of Birgi took its place in the UNESCO World Cultural Heritage tentative list in 2012, thanks to its stone houses and different architectural beauties.
It will be true for Birgi to say that every point you will exit from the side streets covered with stones has a different beauty. This village, which has natural beauties besides its architecture, also offers the rich tastes of Ödemiş cuisine. Colorful, warm, and smelling of history, Birgi has undoubtedly cemented its place among the most beautiful villages of Izmir.