Culture & Travel
20 September 2021

When you say balloon parties, local delicacies, pottery workshops, horse tours, you have to start from somewhere to discover this amazing city. Don't rush to go to this city that is the scene of movies. Make a list of what you will do when you go, and don't forget to learn about the most colorful times to go and the most ideal seasons in terms of climate.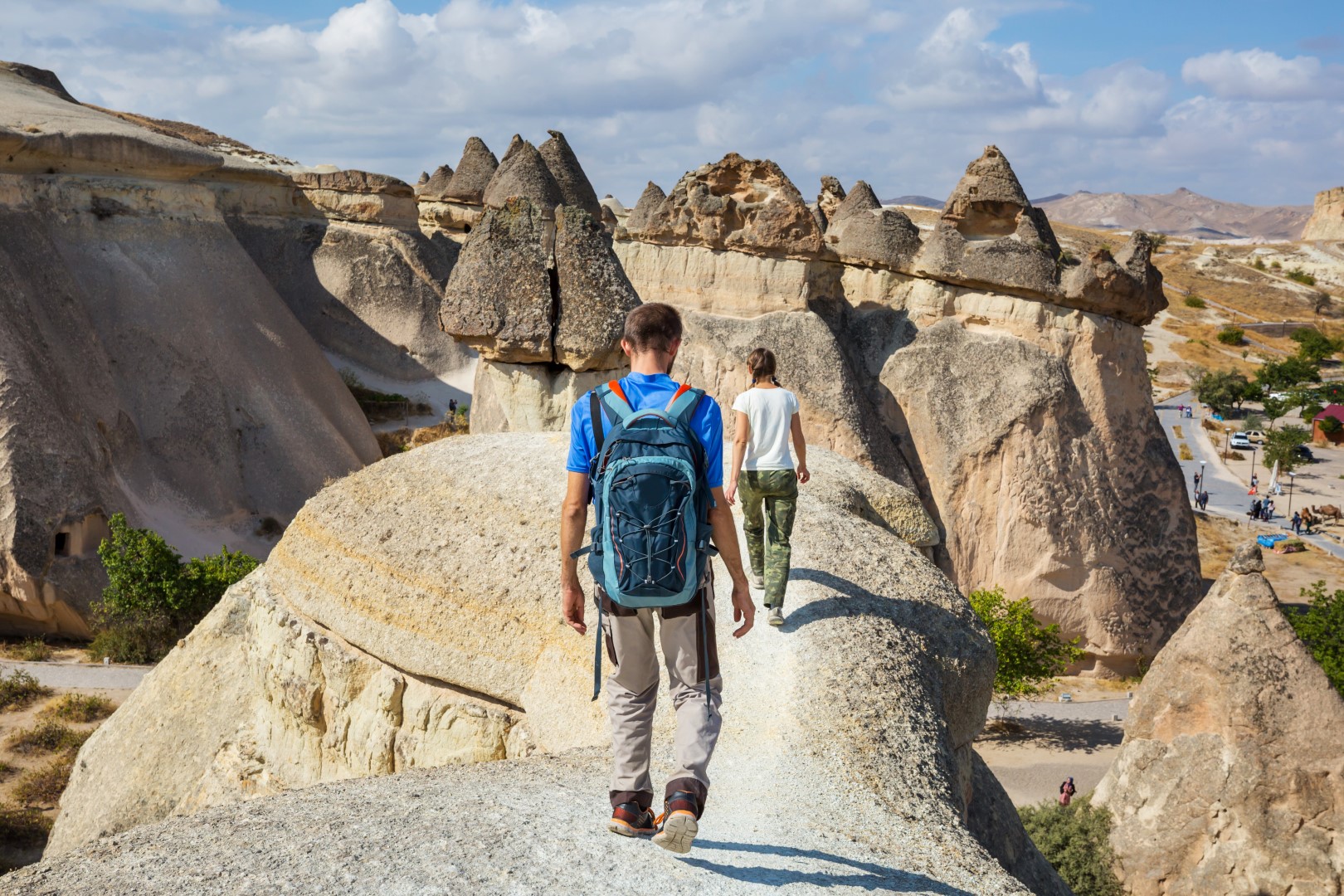 What is the Best Time to Visit Cappadocia?
The best times to go to Cappadocia, which has a continental climate, are the autumn and spring months. In fact, this magical city is beautiful in all seasons. When it snows in winter, when spring comes and flowers bloom, magnificent Cappadocia looks like a postcard under the summer sun. However, walking under the scorching sun in summer or participating in balloon trips may not be very refreshing. Not being able to enjoy the magical city, sweating enough, or not being able to explore the cold city as it should be, can tire you out. Hence, the spring and autumn months, which don't get very cold and will not be exposed to scorching heat, can be considered extremely ideal for exploring the magnificent beauties. Spring and autumn months can be preferred as suitable seasons to explore countless activities in Cappadocia, such as making unique balloon trips, riding horses, participating in ATV and cycling tours, taking walks under the shade of fairy chimneys in a balanced atmosphere.
Time for Unique Festivals in Cappadocia
You can also coincide your trip with the festival dates of the city. Various festivals such as balloon tours, wine tastings, musical entertainment, and gastronomic activities are organized in company with colorful images of the stunning Cappadocia. Let's take a look at these beautiful festivals.
Ürgüp Vineyard Festival
If you don't want to miss the Ürgüp vintage festival in September, start your Cappadocia plans in September. It is also possible to participate in local activities such as plucking the grapes with scissors and getting to know their fragrant smell, participating in grape competitions and witnessing molasses productions. In the meantime, one should not neglect to attend vineyard tours and do wine tastings.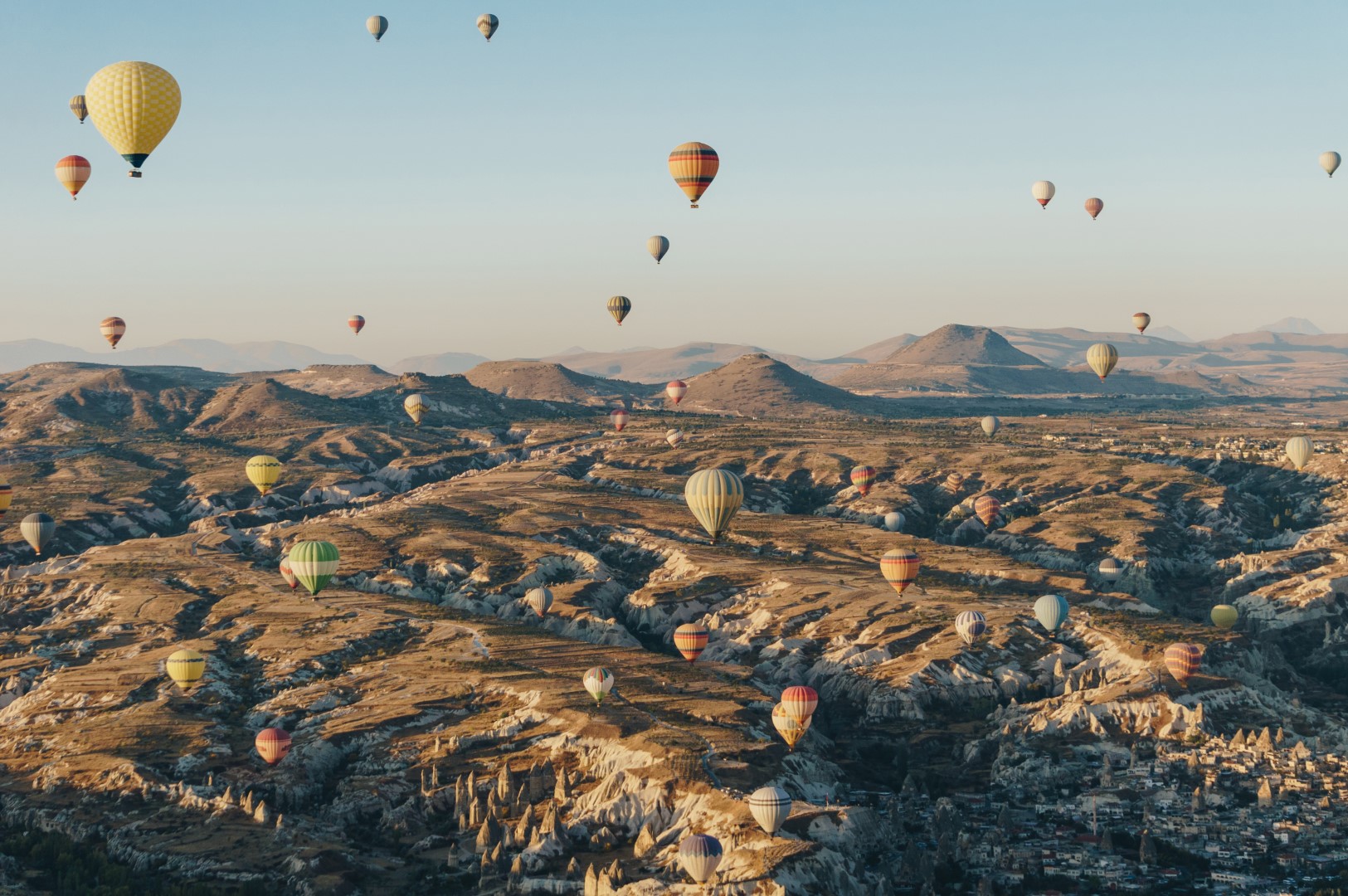 International Cappadocia Balloon Festival
When you think of Cappadocia, the first thing that comes to mind is romantic balloon tours. If you don't want to miss the balloon festival, which is synonymous with the city, you can take your Cappadocia tour in July or August. The festival, which also includes balloons from different countries, is a scene of quite colorful images. Keep in mind that the festival, which was held for the second time this year, was held in the last week of August.
Cappadox Festival
Music, gastronomy, contemporary artistic and cultural activities, in short, whatever you look for, await your guests at the Cappadox Festival in June. You can enjoy Cappadocia by participating in many colorful activities such as nature walks, yoga and meditation sessions, live concerts, and tasting activities.
Whatever the season, whatever the weather, Cappadocia is a city that can always make its guests happy. But note that July and August are the months when the temperature peaks. January is the month with the lowest temperatures in the city. September, October, April, May, and June are the ideal times to explore this magical city comfortably. Cappadocia is waiting for you…