Lifestyle
1 December 2022

The green passport is known as a type of passport that is slightly different from the burgundy passport, which has the power of circulation of individuals based on other passports. So, to whom is the green passport issued? There is a fact known as "Green Passport is given to civil servants", roughly speaking. But it is possible to say that this is too broad an explanation. Moreover, only 4% of public officials are candidates for green passports. In this article, we have explained in detail who they are and how they can get a green passport.

With your green passport, you have the opportunity to use your visa-free travel right only at touristic entrances, provided that it does not exceed 90 days within 180 days. This situation is called the green passport 6 month rule. So what does this mean? This means that you can stay for a maximum of 3 months uninterrupted within 6 months. In special cases such as education, residence and work, you need to make the necessary visa applications.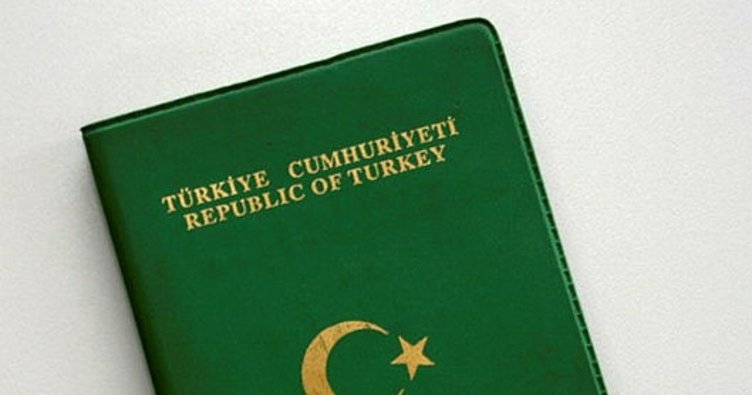 How Many Years Is The Green Passport?
Let's talk about another question that has been on the minds of many people. The duration of the green passport is one of the most curious issues. The green passport is issued for a maximum of 5 years. At the same time, if you still meet the necessary conditions, it is possible to apply for a passport again.
Do You Need a Visa to Schengen Countries with a Green Passport? To Which Countries Do I Need A Visa?
Green passport holders are known as those who have the right to travel without a visa in Schengen member countries. That is, without a visa to Germany, Austria, Belgium, Czech Republic, Denmark, Estonia, Finland, France, Netherlands, Spain, Sweden, Italy, Latvia, Lithuania, Luxembourg, Hungary, Malta, Norway, Poland, Portugal, Slovakia, Slovenia and Greece. You can only enter with your green passport.
United States, Australia, Armenia, Republic of South Africa (Visa up to 30 days is available at the gate), India, England (People who will transfer to England need a transit visa), Ireland, Canada, Cambodia and New Zealand are among the main countries that require visa for green passport. holds its place. Unfortunately, these advantages of the green passport are invalid in some countries. However, since getting a visa is much easier than a burgundy passport, it still puts you in an advantageous position.
Do Green Passport Holders Have to Pay Travel Health Insurance?
When going abroad, we can say that burgundy passport holders have to take out travel health insurance. But at this point, things change for green passport holders. Individuals with a green passport are not required to have travel health insurance. However, if you still want to secure yourself, it may be a safer option to have it done. Because when you encounter any health problem there, it is possible to have a procedure at the hospital with your insurance.
Can I Use My Green Passport After My Studentship Ends?
Almost everywhere, different information is flying about that you can use your green passport only during your studentship. But based on this information alone, don't get the idea that your passport is invalid right after you graduate from college. You can use your green passport with peace of mind as long as you do not exceed the age limit of 25 because the police officers who say that it will lose its validity when you are a student when you receive your passport, unfortunately cannot follow the most up-to-date information about you. You know more or less how the systems work in Turkey. For this reason, you can use it without any problems after calculating the expiry date by going back approximately 3 months from the expiration date.
Do I Need to Show a Document When Going Abroad?
Some countries, even mostly those on the Schengen border, sometimes impose various restrictions on the use of the green passport. For example, we can take the year 2019 as a base. From 2019, there are additional requirements for traveling to Germany with a green passport. Moreover, the German border police may request additional documents for green passport holders during passport control. Turkish citizens traveling to Germany for touristic purposes are required to present their green passport, health insurance, return ticket and 45 Euros per day in cash or a valid credit card for the duration of stay. For this reason, we can say that it is useful to be cautious when entering some countries with your green passport.
Can the Family of the Person Holding a Green Passport Benefit from the Rights?
Green passport holders; We can say that those who are unmarried or not working among their spouses, children under the age of 18 and children who continue their education even though they have completed the age of 18, are entitled until they reach the age of 25 as long as these conditions continue. In this context, green passport holders are always very advantageous both in terms of the opportunities provided to them and in terms of options. As we mentioned above; If you have sufficient requirements to have a green passport, you can also benefit from this advantage. At the same time, the green passport, which will be your compass in your travel plans, will also increase your travel quality. The green passport, which benefits from every aspect, is very popular within the possibilities it provides to its users.