Culture & Travel
24 November 2022

Traveling is no longer as easy as it used to be, we admit. When the visa problem is added to the economic reasons, many people have already turned their route to places that can be visited in the country. But if your adventurous spirit still misses exploring different countries and cultures, pay attention here. Because this week, we are talking about Budva in our Explore Without Visa article series, where we tell about the countries and cities you can visit both budget-friendly and visa-free.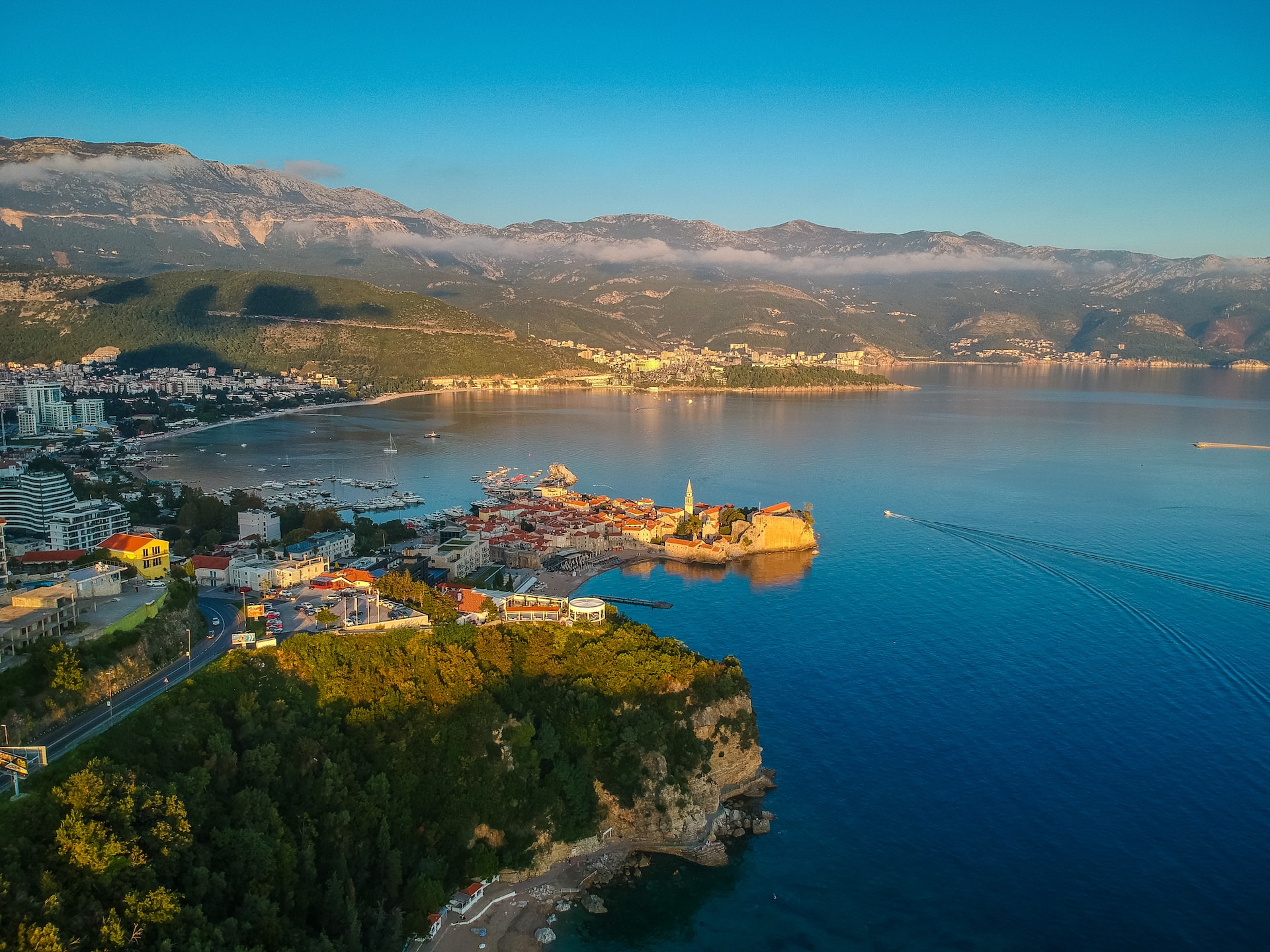 Where is Budva?
As it is known, Budva, located right in the middle of the Montenegro coastline, is one of the two most important tourism centers of the country, along with Kotor, with its ancient and historical city center dating back to the Middle Ages, unique beaches, historical buildings and unique restaurants. Budva, which is known as one of the favorite cities of Europeans who want to have fun at night after getting lost in the blue of the Adriatic, is located exactly in the middle of the Montenegro coast called "Budvanska Rivijera".
How to get to Budva?
Let's get to the answer to the most asked question. We have already mentioned that you do not need a visa to go to Montenegro. You can enter the country exempt from many procedures for visits not exceeding 90 days, so it is possible to encounter Turkish tourists frequently during your visit to Budva.
You have two options to travel to Budva by plane; You can fly directly to Podgorica Airport from Turkey with a 2-hour journey, and buses depart from here to Budva at very frequent intervals. Of course, renting a car is another popular alternative.
Another option is Tivat Airport, but since there are no direct flights, your journey here will take a little longer. The choice is yours.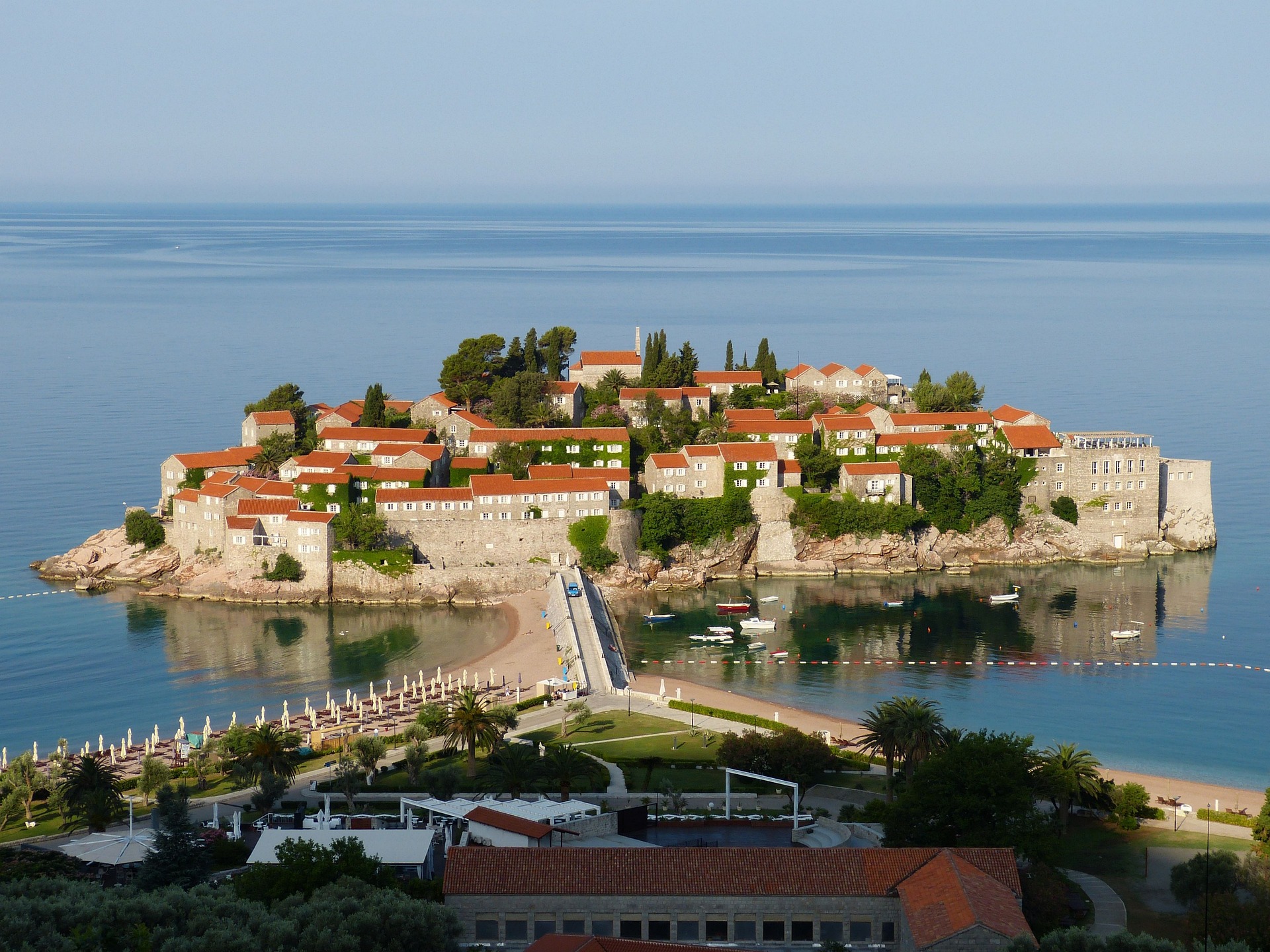 Budva Attractions
Stari Grad (Old Town), where the well-preserved medieval texture makes itself felt, is one of the most touristic places in Budva. Stari Grad, where all the beaches are within walking distance, is also one of the most popular areas to stay.
It should also be noted that it developed around a small peninsula where the old city was located. In addition to all this, the steep mountains rise right behind the coast where the city was founded, displaying a magnificent view. In this context, Budva is known as a small city with a length of approximately 4 km from one end to the other. The population of this country is approximately 20 thousand. The city of Budva, with Kotor next to it, has been very popular in recent years as Montenegro's most famous holiday destination. At this point, it would not be a lie if we say that the country is mostly visited by locals, Russian, Serbian and other Eastern European tourists. The most interesting place of the city can be called Budva Old Town, where the medieval texture is preserved directly. In this context, walking around the labyrinthine streets of this old city is extremely enjoyable.
We said that the Adriatic coast stretches in front of Budva. In this context, it has around 35 beaches that are good enough to satisfy the expectations of the sea and the sun. Of course, although not as beautiful as the Turkish beaches, it is beautiful enough to enjoy the sea. Most of the beaches are known as rocky and pebbly. There is also very little sand.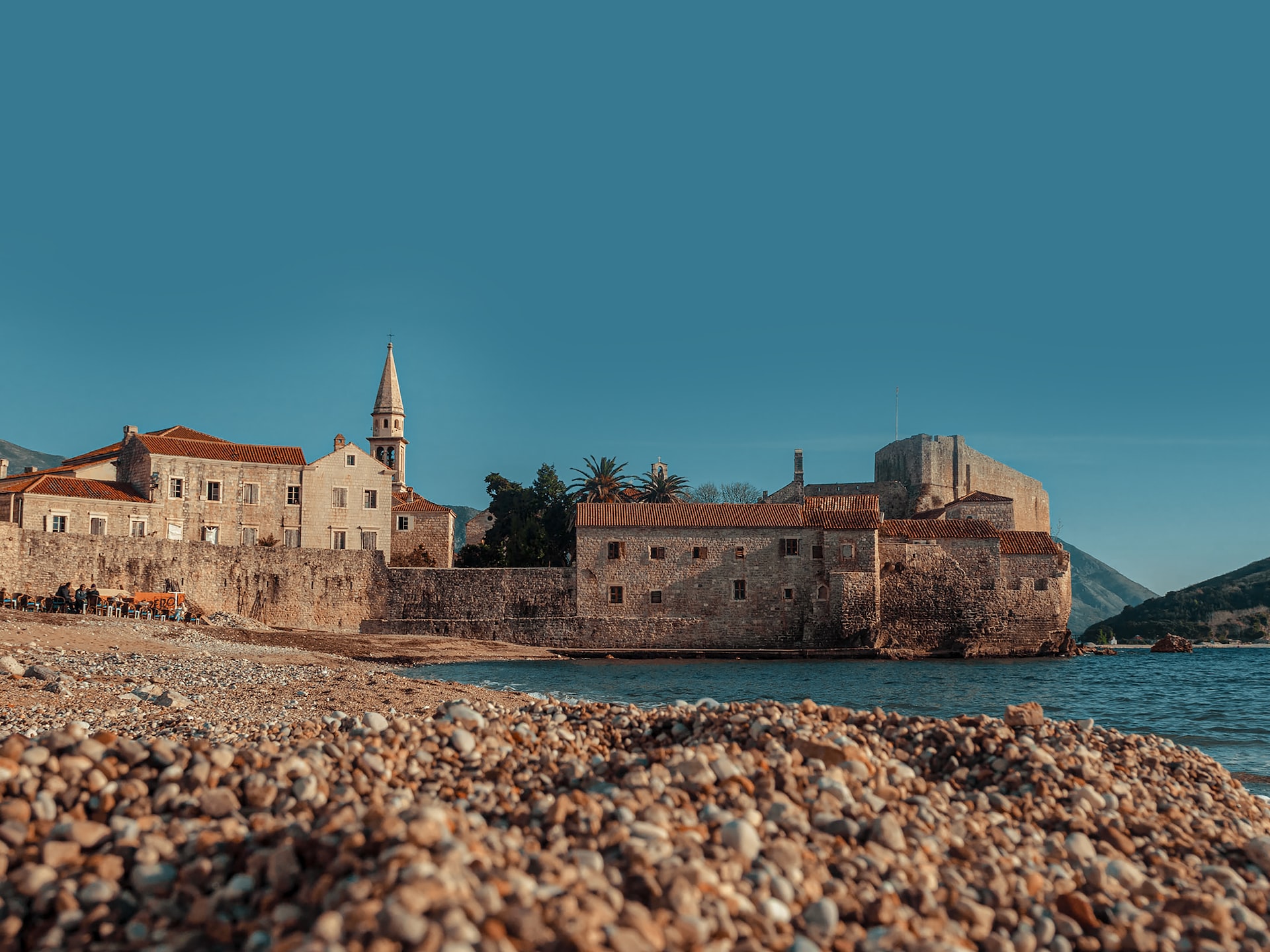 Budva gets very crowded especially in summer. Due to the tourist season, holiday prices are also quite expensive. It can also be said that it is crowded. If you are planning to have a quieter and more comfortable holiday, it would be better for you to come here in September-October. In addition, the sea water temperature will be at an ideal level in the autumn months. There are so many touristic and historical places to visit in Budva! We can list some of them as follows:
• Stari Grad (Old Town)
• Citadel
• Budva City Museum
• Sveti Nikola Island
• Dancing Girl Statue
• Praskvica Monastery
• Podostrog Monastery
• Holy Trinity Church
• Sveti Stefan Island
• Saint Sava Church (St Sava Church)
• Santa Maria in Punta
• St. Ivan Church (St Ivan Church)
• Duljevo Monastery
• Petrovac
• Budva Beaches
What to Eat in Budva?
Let's come to the dishes that you must try after coming to Budva! At this point, Budva's famous dishes will welcome you at the beginning of every step. While you've come this far, you can't go back without trying the city's famous dishes. In this context, he listed a few dishes that made this place famous for you. You can cheer up your taste buds by ordering the food that best suits your taste.
Black Risotto: We can say that one of the most preferred dishes in Montenegro, located on the coast of the Adriatic Sea, is the flavors with its products. In this context, you can have the chance to taste the most delicious black risotto, which is essentially an Italian dish, in Budva.
Lignje: As we mentioned above, seafood is very popular in the country. In this context, lignje, which you can choose for lunch or dinner, is actually served as a fried squid dish. At the same time, you can have a healthy and very tasty experience with squid, which you can consume with plenty of greens.
Montenegrin Lamb in Milk: We will talk about a dish that is quite assertive even with its name. Montenegrin lamb in milk, one of the most delicious and popular flavors of Montenegro, consists of softly cooking lamb meat in milk. In this context, this dish, which is considered indispensable for dinner, comes before you as one of the delicious tastes that require skill to prepare. If you want to witness these magnificent delicacies, it would be beneficial to draw a travel route to Budva.