Culture & Travel
8 April 2021
Güncelleme Tarihi: 11 May 2022
Located within the city borders of Ankara, Aksaray, and Konya, Tuz Gölü is Turkey's largest, and the world's second largest, saltwater lake. In addition to its unique beauty, the lake meets most of Turkey's salt demand on its own.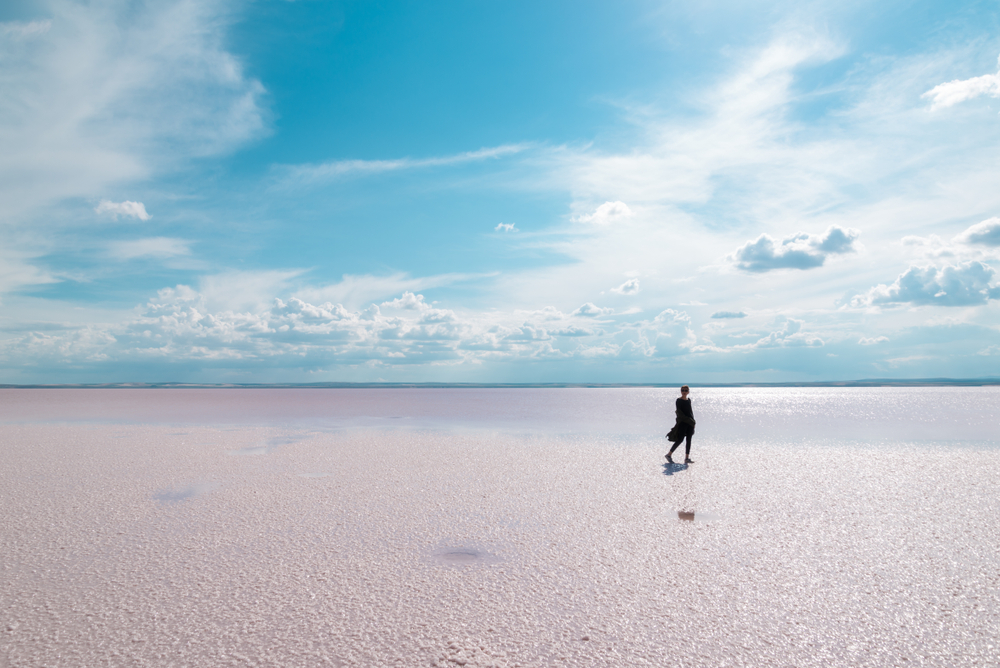 For its beauty and its location on the migration path, the lake is home to various wildlife, especially birds. It is accepted as "A-grade wetland" and "1st Degree Archeological Site", which proves the uniqueness of the lake. Flamingoes, Ruddy Shelducks, Avocets, Ringed Plovers, and Graylags are among the rare bird types seen around the lake for its salty water. Tuz Gölü is an important spot for flamingoes; they form brooding colonies of 10 thousand birds and live in the middle parts of the lake. Thus, the lake is known as "flamingo heaven".
If you are keen on taking pictures, Tuz Gölü will provide one of the heavenliest sceneries in the world. We suggest being there for the sunrise and the sunset. If you have ever watched the Lion King, you may recognize the "sunset and flamingoes" scene in front of you from the "Circle of the Life" opening scene of the movie.
The lake's water changes color during certain times; it is turquoise in the winters but white in the summers. The color depends on the salt percentage in the lake. In May, the lake turns red due to a seaweed type called the "Dunaliella Salina". In whatever season you prefer to visit the lake, it will surely greet you with a different unique beauty to explore.