Food
22 April 2022

Ramadan, of course, has many wealthness of its own, dear reader; with pomegranate and walnut gullac, hot-smelling pitas, soft dates and delicious abundantly flavoured sherbets. There's a whole other flavor that everyone loves when it comes to sherbet. Some like cinnamon, while others like cloves or red fruit flavours. But in this article it is possible to find a recipe that will appeal to everyone! If there's a recipe in them that you haven't tried before, we say try it without missing it!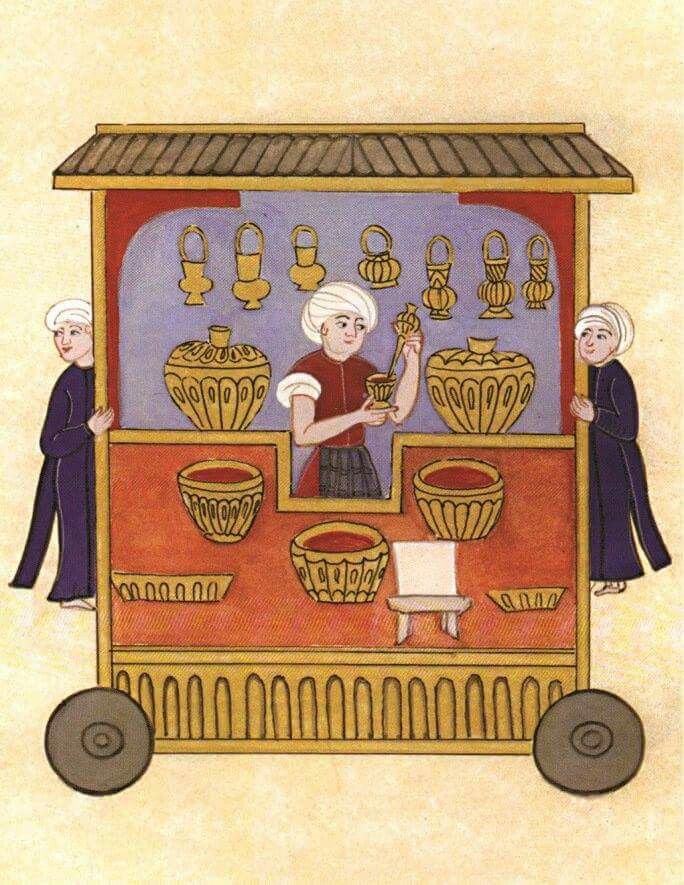 A Brief History of Sherbet
Sherbet comes from the Arabic word "shariba" and is used as "drink". Many languages have also gone through this root. Known as the world's first soft drink, sherbet was born on the territory of the Ottoman Empire. In the past, syrup consisting of natural flavors such as fruits, spices, flowers, water and sugar was consumed as a drink that people drank to protect themselves from diseases. It is said that there were more than 300 different sherbets in ottoman times. From jasmine to roses, lilacs, strawberries and even lotus! Of course, the reputation of this drink, which was loved by both the courtiers and the people, found more words with the spread of Islam and Ottoman culture around the world.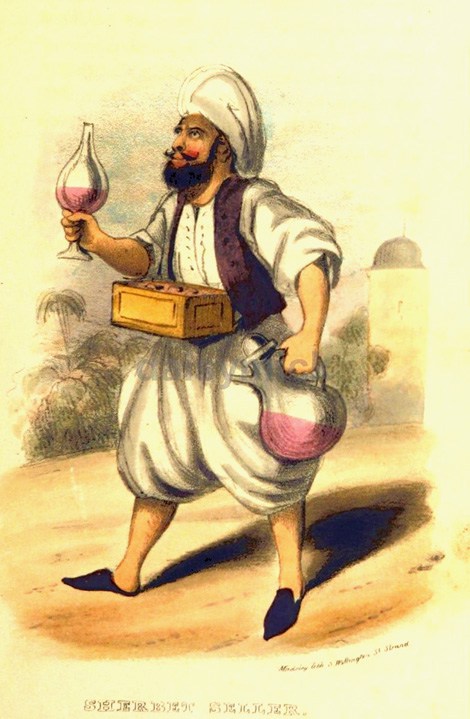 Sherbet Today
Although the types of sherbets known and consumed today are slightly less frequent than before, they are still consumed very much. We actually call the most common sherbet we know lemonade. This delicious drink, which consists simply of a mixture of lemon, water and sugar, can also be enriched with aromatics such as mint and flavors such as roses and strawberries. In fact, lemon syrup continues to exist as a Ramadan tradition in many parts of the world.
Rose Sherbet
For this recipe, which you can make using red or pink roses, you first need to prepare a dense syrup, the ingredients you need for this syrup are as follows:
1 bowl of roses (it is necessary to wash the roses in plenty of water and then strain them)

2 kilos of sugar

4 cups water

Juice of 1 2/3 lemons
One of the most important points of this recipe is not to use the yellow-near-colored parts at the bottom of the rose petals, you can cut them with scissors and separate them. Then we put the roses that we wash and filter in a jar and pour lemon juice on them. We need to make sure that every single rose is covered. Cover the jar with a clean cloth and tie it tightly. In a sun-drenity area, leave in the kitchen cabinet  about a week. In these days when temperatures are rising, it will be enough to keep it waiting for 3 days. During this time, the aroma of the roses will be mixed into the lemon juice, and when the time is over, we will separate the roses from the jar, add half the sugar and leave them for the second time in the same period.
Then we need to add the remaining sugar and water and mix well. After filtering, you can store it in the refrigerator for a long time.
So how do we make sherbet out of this syrup? That's how it is:
You can prepare this exquisite sherbet that will help the heat by adding water and ice to two spoonfuls you pour in the glass or more syrup than your palate.
Rose Sherbet, also known as classical Turkish Sherbet, is mostly offered for the drink of the bride and groom in the Middle East and South Asia today, especially because of its romantic appearance at weddings. Although it may seem like a difficult recipe, once you do it will last a long time and it will definitely be worth it.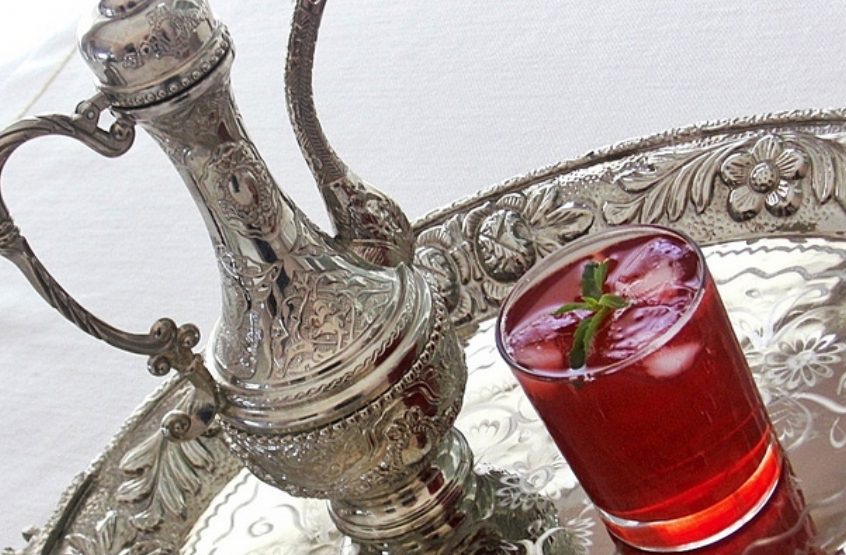 Watermelon Sherbet
At the end of a day without water, it's going to feel like healing, and maybe there's some unfamiliar syrup next. The contents of this syrup, which is quite simple and practical:
    1 bowl sliced watermelon

    1 teaspoon honey
In the blender you can mix watermelon and honey, pour ice on it and enjoy it.
Grape Sherbet
This sherbet, which you can make from both dry and fresh grapes, is very practical, you can prepare it before iftar and throw it in the freezer. To prepare, you need:
   1 cup raisins or half a kilo of fresh grapes

   1 cup sugar

   5 cups hot water

   2 cloves

   1 cinnamon stick
After washing the grapes well, pour them into a saucepan where you mix hot water and sugar. Add the cloves and cinnamon, then bring to the boil until the grapes are tender. Once a little cooled, stir in it with the help of a blender, then serve with ice. Enjoy your meal!
Indian Dates Sherbet
If you want to try ramadan's indispensable dates as a drink, here's the recipe:
   250 grams of Indian dates

   1 piece ginger root

   3 cups sugar

   2 cloves

   1 cinnamon stick

   1 liter of hot water
Soak the peeled dates overnight in a mixture of sugar and water. The next day, boil for about an hour, adding other ingredients.
Instead of straining the thick pieces and throwing them away when they are tender, you can crush the drained soft dates and mix them back into the syrup.
Pineapple Sherbet
Pineapple, one of the most popular fruits of the summer months, will give you the freshness you are looking for during Ramadan. For this recipe, which is perfect for spaciousness, you need:
    1 pineapply

    Half a lemon juice

    4 tablespoons sugar

    4 cups water

    Ice
Peel the pineapple and throw them into a blender. Then add the water, lemon juice and sugar to a medium saucepan. Once it boils, leave it boiling over a low heat for another 10 minutes. Once cool, you can serve it with ice. Enjoy everyone!