Culture & Travel
8 April 2021
Güncelleme Tarihi: 17 July 2022
Thailand can be one of the paradise places on this earth. Whether you're on a budget or looking for luxury on vacation, Thailand has the beauty to meet all your cravings. One of the top reasons to visit Thailand is that no visa is required to enter the country. Thai government in 57 countries around the world; It gives the right to travel in the country for 30 days to people with special passports and up to 90 days to those with official passports. By all means, Thailand has the best facilities for you to go and see. That's why we've compiled some nice activities to do in Bangkok and Phuket to get you moving.
Bangkok
When you go to Thailand, the first city you should see should be the capital, Bangkok. The city is full of canals called Khlong, with stunning views of the city. You can join one of the tours here and visit this beautiful city through the water channels.
At the same time, Bangkok has a spiritual and inspiring atmosphere with its temples. Wat Arun is one of these temples with its breathtaking view and beauty. Wat Arun Temple represents the birth of the Rattanakosin period and the formation of the new capital city after the fall of Ayutthaya.
While in Bangkok, you should definitely try Thai massage, eat the world-famous Pad-Thai at street vendors or restaurants, stroll around Chinatown and shop, watch a Muay Thai match at least once, and visit museums like the Bangkok National Museum.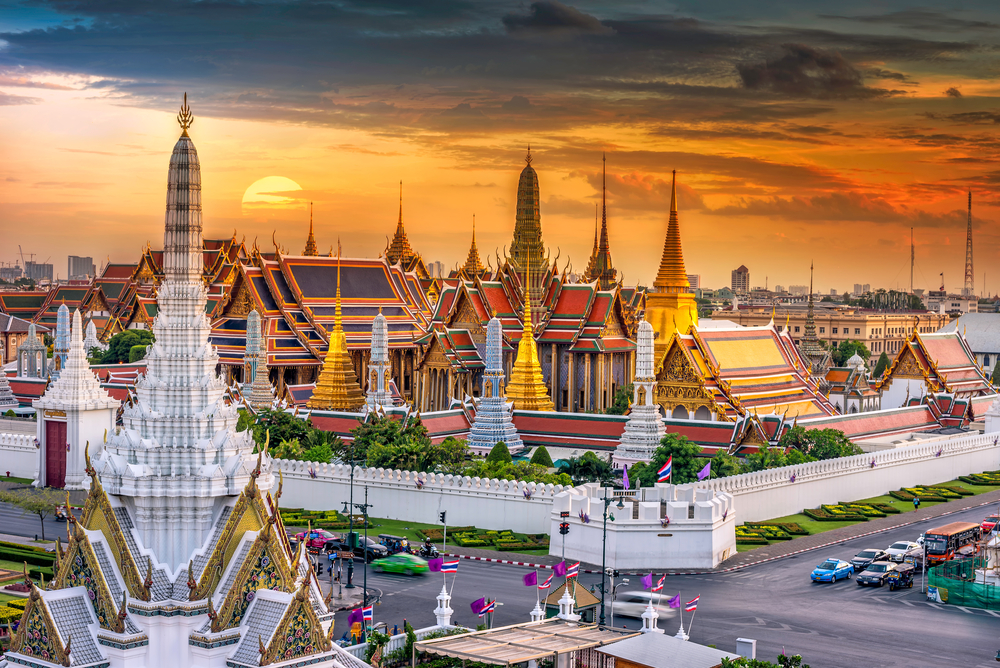 Phuket Island
Thailand consists of many small and large islands, and Phuket is one of the larger islands in the south of the country. The island, which attracts tourists from around the world, is quite famous. When you go to Phuket, one of the places that attracts attention is the 45-meter Big Buddha Statue, which dominates the Chalong Bay with an overhead view. To see more beauty, it is necessary to see the colorful houses and cafes lined up on Soi Romanee Street in the Old Town.
Phuket is an archipelago and the island has many small islands around it. One of the most well-known islands is Phi-Phi Island, which is preferred by honeymooners with its white sand and turquoise sea color.
Phi-Phi Island is a much smaller island than Phuket, so it has a calm atmosphere. This island has an attractive and impressive natural beauty. You can snorkel with unique fish on the island and swim with leopard sharks. At the same time, you can participate in extreme activities such as water walking, skydiving, jet ski tours.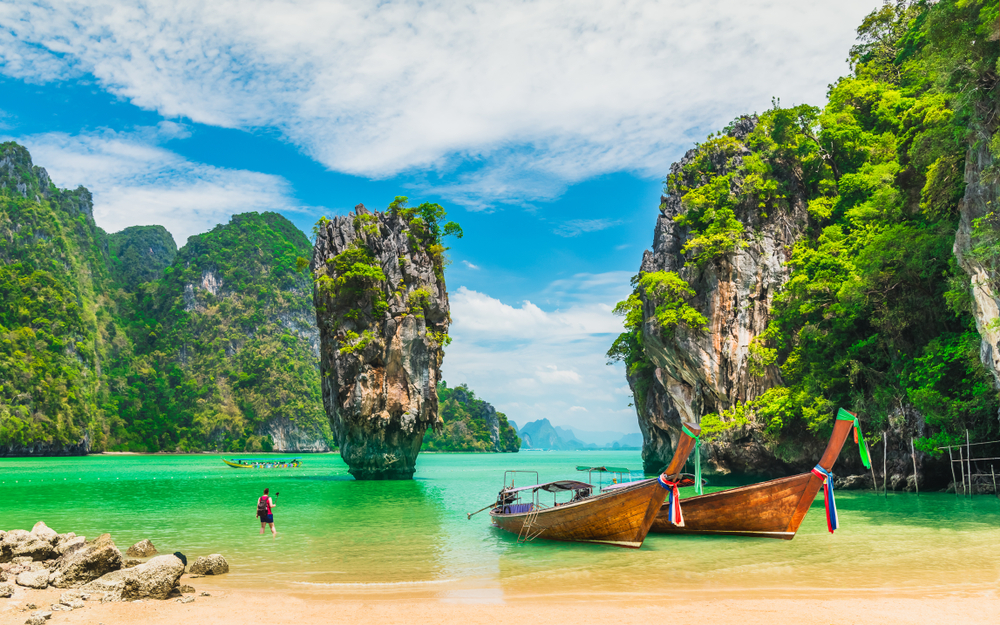 Coral Island (Koh Larn)
This island in the south of Thailand is a daily destination for tourists visiting Pattaya and its surroundings. You can reach the island by ferries and boats. If you want to explore the island, you can rent a motorbike because it's pretty common there. For those who do not want to use a motorcycle, there are motorcycle taxis that tour the island. This magnificent island is surrounded by tropical forests. It is also famous for its beaches as well as its forests. The west coast of the island, which has eight beaches in total, is most popular. The most famous of these is Tawaen Beach. Apart from that, Tonglang Beach, Tien Beach, Samae Beach and Naon Beach are also very famous. Many movie scenes were shot on this island, and thanks to this, the island's blue waters have made it famous. If you go to this peaceful island, do not forget to photograph the surroundings.
Monkey Island
As you can understand from the name, there are monkeys on Monkey Island. As much as you want to love them, unfortunately they are a bit wild. If you get too close, they may bite you. Even if they don't like themselves very much, if you offer them bananas, they will never say no to it. You can visit this island, which is located at the end of Cape Panwa and is the land of monkeys.
Apart from the islands mentioned above, you can also see places such as Koh Khai Island and Koh Bon Island. Have fun…