Culture & Travel
31 August 2021

There are numerous reasons to visit the magical city of St. Petersburg. As a matter of fact, St. Petersburg is a city that every traveler would love to see, with its incredible historic architecture, world-class museums, art galleries, cathedrals and palaces, arched bridges and canals, noble parks and gardens, colorful clubs, and nightlife. It is certainly not a coincidence that around 8 million tourists visited this city every year before the pandemic.

The Hermitage Museum, Peterhof Palace, Mariinsky Theatre, Saint Isaac's Cathedral are just some reasons to visit historical St. Petersburg.

The Hermitage Museum is one of the largest and oldest museums in the world, housing the mansions of Russian imperial families, European fine arts, and collections of Greek and Roman antiquities. Even the Hermitage Museum alone is one of the most important reasons to visit this city. Another of St. Petersburg's most striking tourist spots is the Peterhof Palace, a UNESCO World Heritage Site. Be prepared to witness unmissable views, especially when the fountains in the palace garden are active in summer.

It is a great benefit to plan your itinerary to coincide with an organization at the Mariinski Theatre because you can watch world-class theaters, ballet, and opera events in this venue. Besides, Saint Isaac's Cathedral, one of the city's largest and most spectacular religious buildings, will add color to your St. Petersburg tour. Considered one of the five largest domes in the world, the cathedral was designed with gold, bronze, and precious stones, and you can accompany one of the most wonderful views of the city from this cathedral.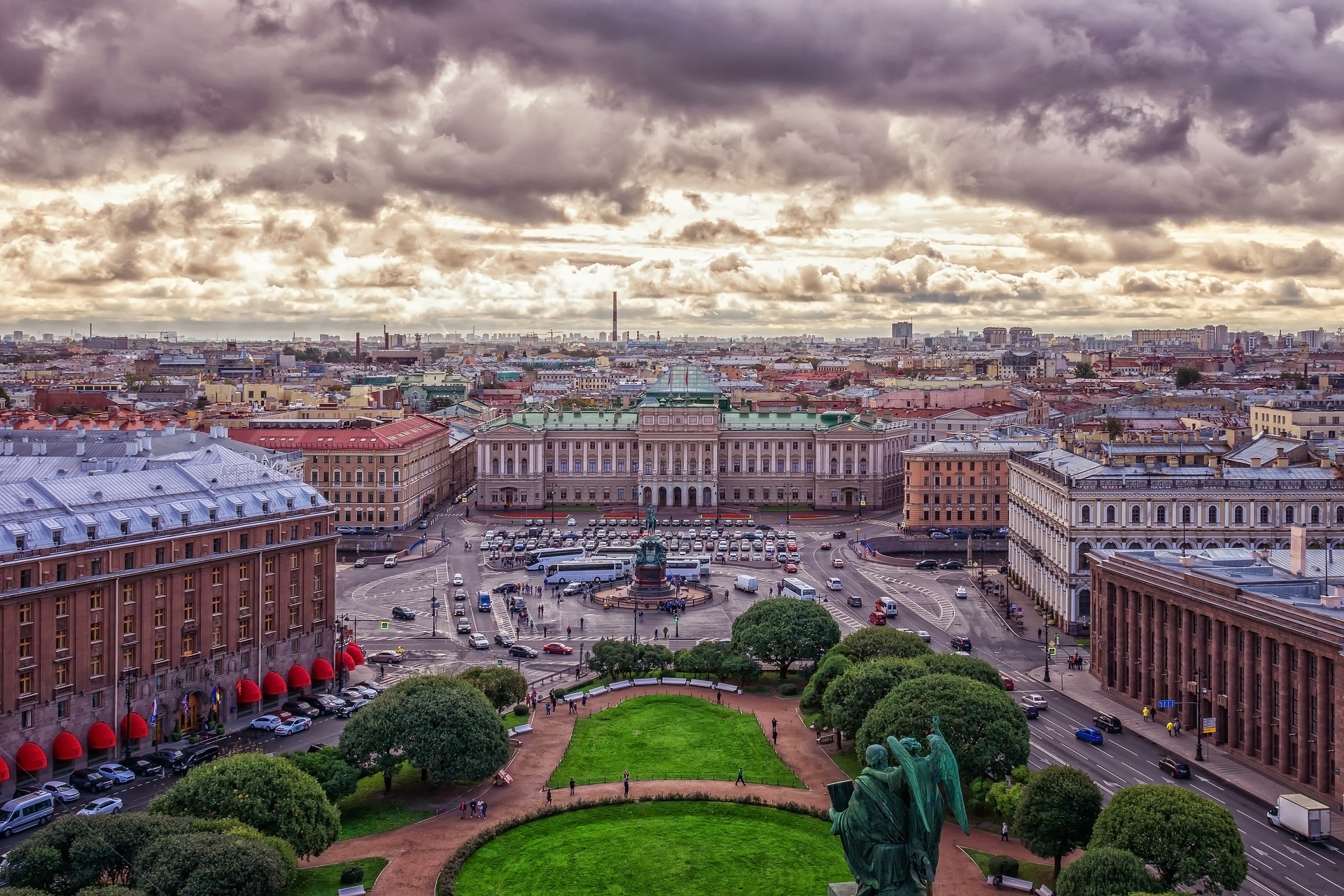 St. Petersburg's rivers, canals, and bridges are different ways to explore the city.
If you are visiting St. Petersburg, which is known as the 'Venice of the North,' between May and October, you should not neglect to organize a boat tour of the city's central rivers and canals. As a river tour, different alternatives are departing from Nevsky Prospekt pier. While some tours offer English alternatives, it is even possible to create your route by taking your drinks and food with you on some small boats. Almost most tours include parts of the Fontanka and Moyka Rivers, the Griboedov and Kryukov canals. While some tours are cruising towards the Neva River, you may also have the chance to see the bridge of the Neva, which opens and closes, especially at midnight. Regardless of the route or format, river cruises are one of the greatest ways to observe this attractive city's architectural beauty and romanticism from different angles.
Legendary unmissable beauty: 'White Nights'
During the white nights, which last from the end of May until almost August, the sky never gets dark, and there is daytime for up to about 19 hours. In these periods, the sun sets below the horizon and never fully shows its face, and thus begins the dreamy whitish-gray nights in St Petersburg. During this time of the year, St. Petersburg residents, local and foreign tourists witness all-night entertainment and the 'Scarlet Sails' festival, called the high school graduation celebrations. Concerts, fireworks, water shows, and art festivals are just a few of the activities that you should not miss.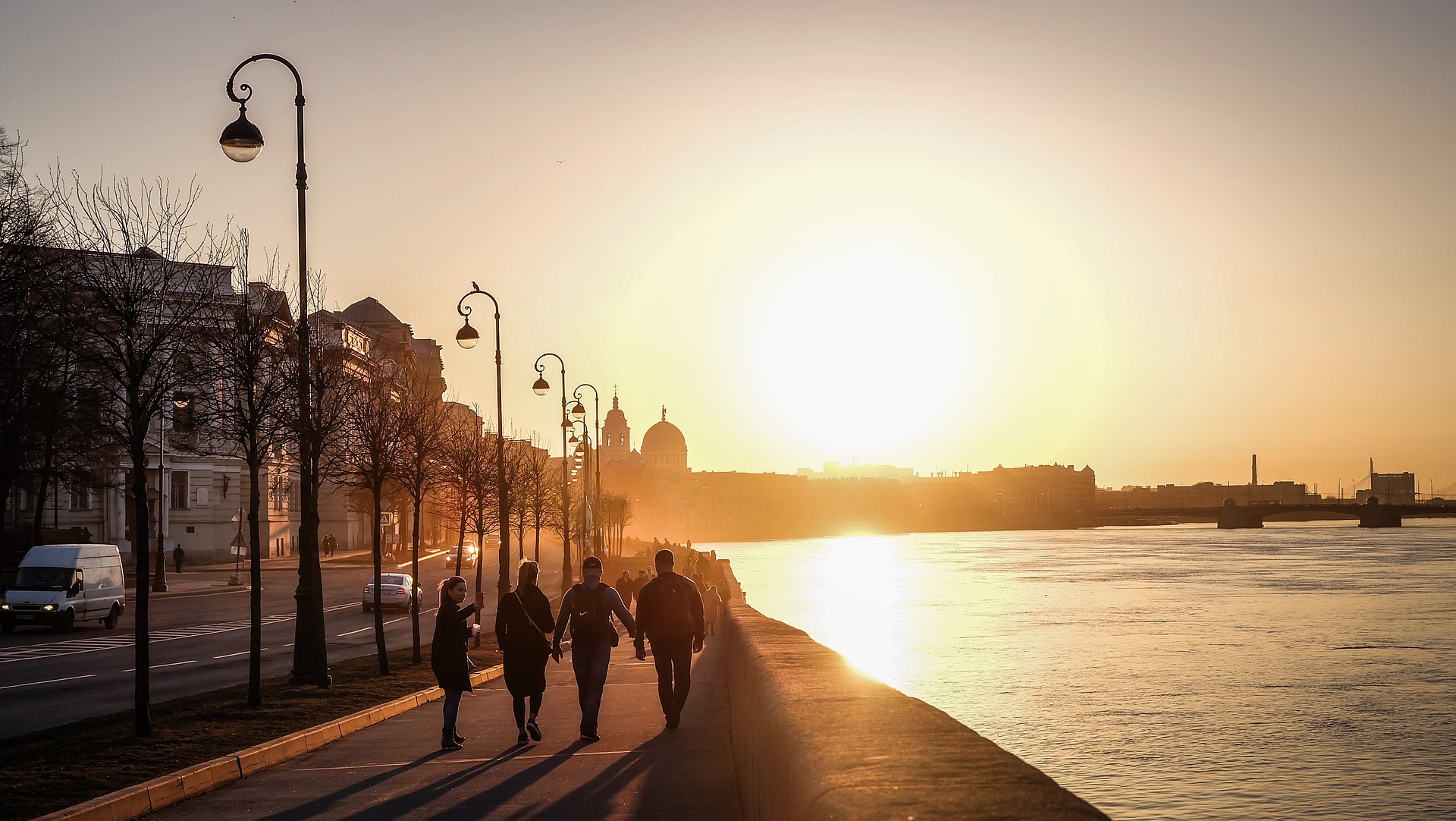 St. Petersburg and its endless nightlife are another reason to visit the city
Perhaps not as much as Moscow, St. Petersburg is also impressive with its rooftop bars, dance clubs, lounge bars, and jazz clubs. Different bars where you can enjoy Russian vodka, creative cocktail bars where you can feel the pulse of St Petersburg's nightlife, fun karaoke bars, underground bars are waiting for their enthusiasts. Also, if you are interested in the history of Russian vodka, do not forget to visit the Russian Vodka Museum, where you can taste different types of vodka.