Culture & Travel
15 February 2022

One of the best parts of going on holiday today is the photos we take at the place we go. Undoubtedly, since Instagram came into our lives, most of us have enjoyed taking beautiful photos, choosing suitable places for photos, and sharing them on our Instagram account. What's more, we can even witness that in some places, backgrounds are specially designed for taking photos. So, would you like to learn about the most popular holiday destinations to share a great photo on your Instagram account? We've listed the most popular Instagram photos destinations of recent times for you, which will take your profile one step further. Here are those places that will keep you on-trend and inspire your next holiday!
1- New York, New York 
The city with the most hashtags in terms of location on Instagram is New York! This city gives you the opportunity to take unforgettable photos with its enormous high buildings and the unique atmosphere created by the hustle and bustle of the city. Some come here to enjoy Broadway shows or to shop. New York, where you will never have enough time to travel, with the famous attractions of the Statue of Liberty, the Empire State Building, the Brooklyn Bridge, Central Park, Times Square, Fifth Avenue, and countless museums, offers a lot to its visitors. Every corner of the streets of this city, where you can walk almost anywhere, is like an Instagram background!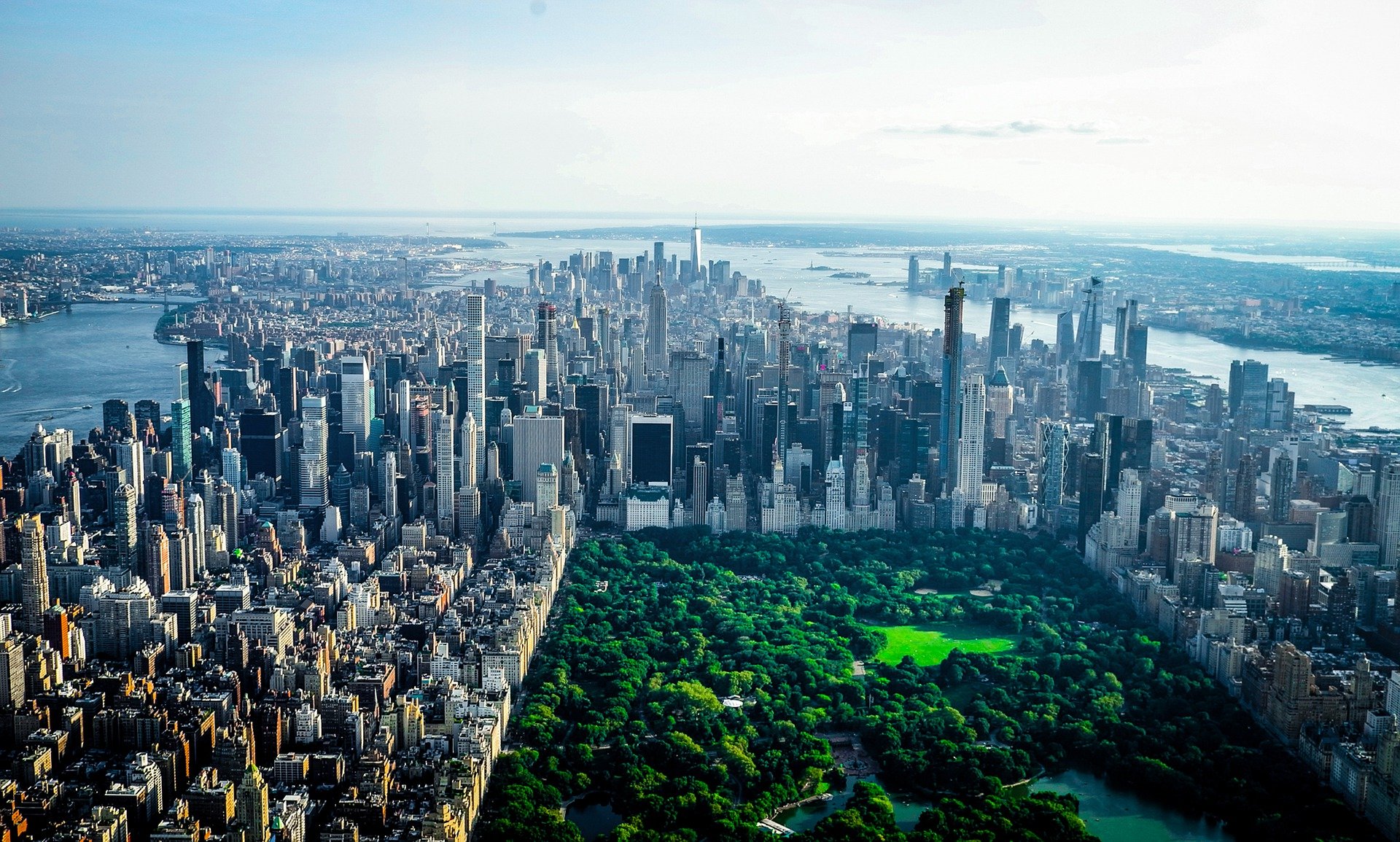 2- Maldives, South Asia
The Maldives Islands, which is in the second place on our list, is the next destination that we come across most in Instagram posts. With its uniquely beautiful beaches and a diverse underwater world, Maldives is a destination equipped with the magnificence of nature. You'll feel enchanted with its exotic islands, unique blue seas, bright sandy beaches, exquisite reefs, and greenery. When you go to the Maldives, which receives visitors from all over the world, we are sure that you'll take countless photo frames in luxury water villas and palm gardens!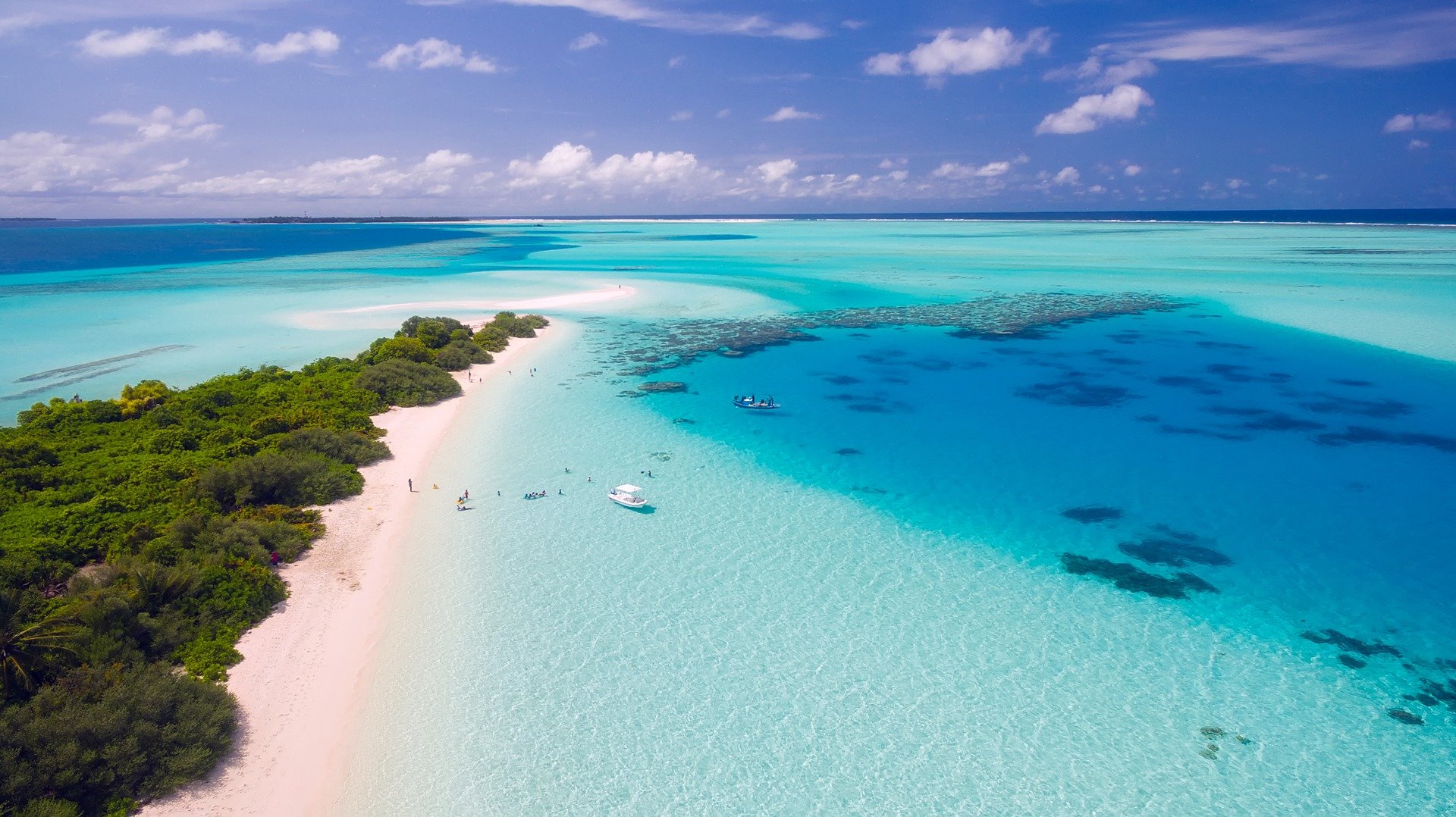 3- Istanbul, Turkey
With its impressive history and the largest city in Europe, Istanbul is one of the most shared cities in Turkey. No wonder Istanbul is so popular because we think it definitely deserves it with its unique structures and cultural reflections. Today, it is a city that has remained faithful to its historical heritage with its Byzantine monuments and ancient bazaars. This city on the shore of the Bosporus is like a postcard with the Hagia Sophia Mosque, Topkapı Palace, seaside mansions, streets with beautiful architecture, and many more!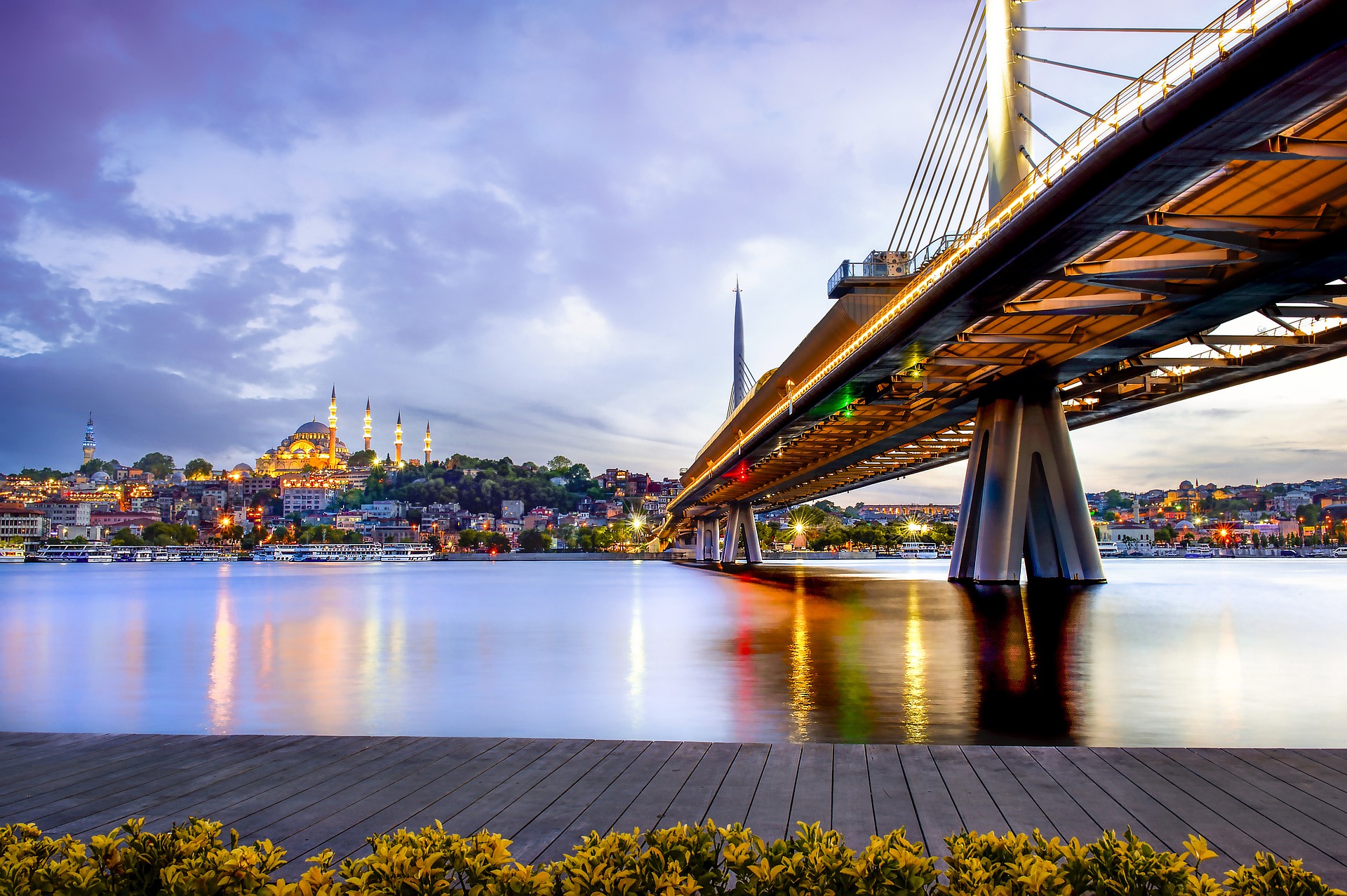 4- Baku, Azerbaijan
Its visually stunning nature, history, and wonderful city views are just a few things that make Baku one of today's popular holiday destinations. With its colorful historical past and modern architectural structure, Baku offers its visitors unique environments for photographic shoots. Little Venice, where you'll feel like you are in Venice, the favorite location on Boulevard near the Caspian Sea, Heydar Aliyev Center with its wonderful architecture and interior design, Baku Old Town and Highland Park are the places we recommend you to visit.
5- Paris, France
The first thing that comes to mind when you think of Paris is the Eiffel Tower, one of the imposing and popular tourist attractions. We're sure that this structure has decorated the background of many people's photos since the past. You'll certainly take a lot of photos while wandering the streets of Paris in European architecture, where the Eiffel Tower is visible. On the other hand, the Louver Museum is one of the popular photography backgrounds in the city, which receives many visitors every year. This city will accompany the favorite moments of your holiday with its unique historical buildings and cafes. Besides, it'll be another pleasure to watch a city from the Seine River.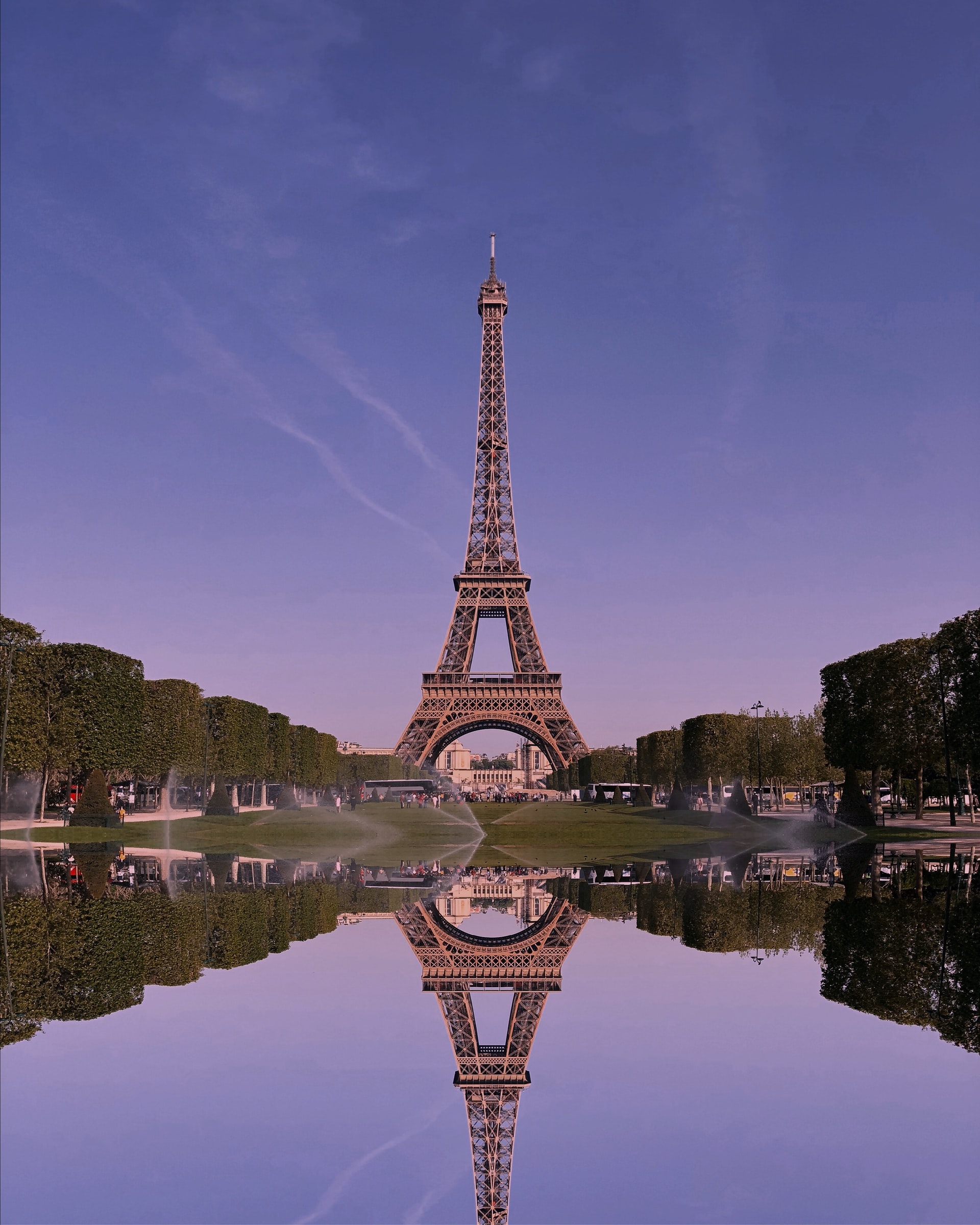 6- Santorini Island, Greece
Santorini is the center of especially romantic holidays, with its white architecture and its villages surrounded by the blue by the sea. This place is home to many churches, chapels, whitewashed and blue-domed structures suitable for Cycladic architecture. When we say Santorini, don't we all see the legendary harmony of blue and white? This island is surrounded by beaches with rare beauty and crystal-clear waters. Santorini Island, where you can encounter an aesthetic structure in every corner, is one of the right addresses for your next photo! In addition, we say that you should not return without tasting the wine unique to this region.
7- Phuket, Thailand
Phuket, the largest Thai islands, is a visual feast with its blue, green, and golden hues. We must also say that the most amazing beaches in the whole country are located here. Especially, Kata Noi, Nai Harn, and Karon beaches and the fascinating piece of nature Promthep Cape are worth seeing. Phuket is a great choice for a holiday destination with lots to see and take photos of. Additionally, Thailand's unique architecture is seen most clearly, with the gigantic Buddha Statue, Wat Chalong, and Jui Tui Shrine taking the quality of your photos to the next level!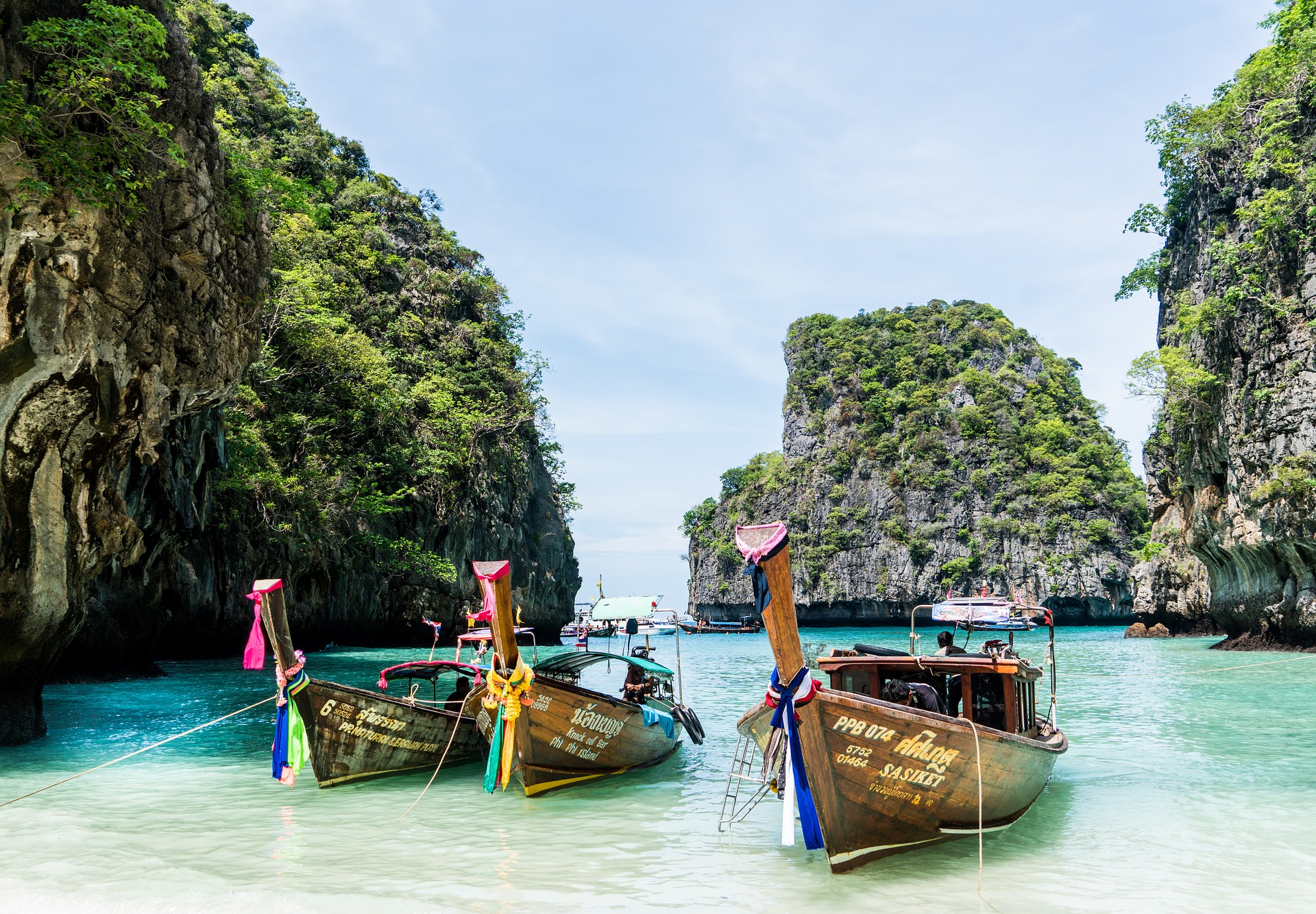 8- Bali, Indonesia
Bali, where you'll witness the exquisite preservation of Balinese culture, history, and unique nature, is the last stop of this article. Bali, which has quickly become one of the most attractive destinations in Indonesia and even Asia, offers numerous tourist attractions to its visitors. Its uniquely beautiful ancient temples, lush green huge terraces of rice fields, and clean air make this place special. A delicious dinner against the blue while watching the sunset, walking in historical temples and forests, or cooling off at Kuta Beach, you choose. We are sure that you will share wonderful shots from your hotel among the buildings with Balinese culture and lush rice field terraces!