Culture & Travel
14 January 2022
Güncelleme Tarihi: 11 May 2022
Deniz Sağdıç has made a name for herself by transforming waste materials into works of art in Turkey and in the international art community. Any waste object that adds emotion and depth turns into an admirable work of art in her hands.
Born in Mersin and brought up in a family where almost all members are craftsmen, Sağdıç learned how to make stained glass from her father, who was a glass master, at a very young age, to draw patterns from her designer uncles, and sewing-embroidery techniques from her aunts and tailors. Deniz Sağdıç, a successful artist who graduated from Mersin University Fine Arts Faculty Painting Department with the first rank and got her master's degree from Doğuş University Plastic Arts Department, has her works and personal exhibitions included in many national and international projects.
Drawing Attention to the Sustainability  
Advocating the sustainability of art and making it a way of life, Deniz Sağdıç works not only in galleries or museums, but she can also appear in airports, shopping malls, or in a shop window.
Focusing on objects and objects that we use and throw away that have lost their function and value for us, the artist manages to draw attention to the sustainability of art by transforming what we describe as "waste" into works of art. That's exactly what Sağdıç's exhibition, which he named "0" Zero Point, started out of this idea.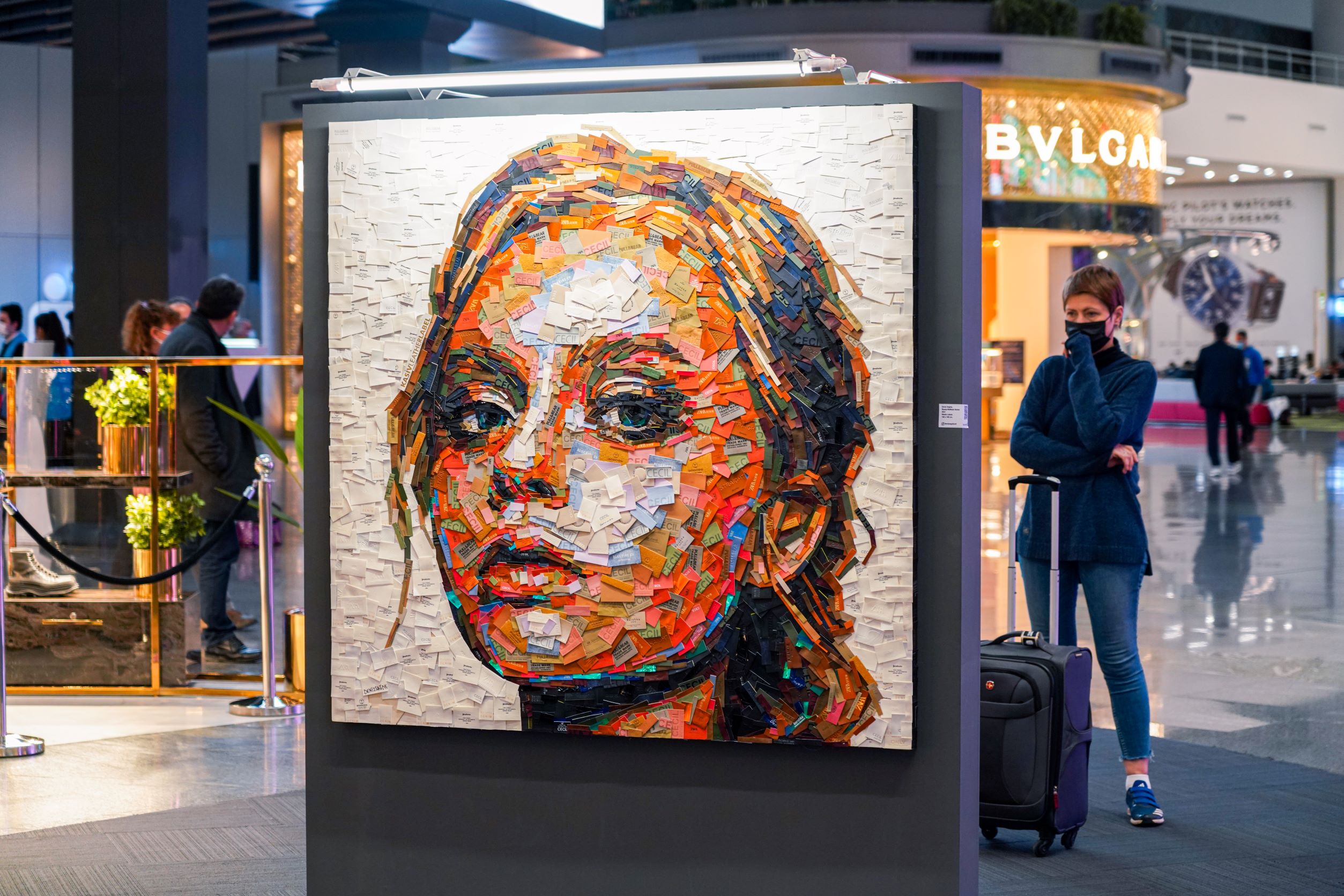 An Exhibition You Will Admire: "0" Zero Point
"0" Zero Point is an exhibition far beyond what you have seen so far, inviting you to rethink the concept of consumption as well as admiration. Deniz Sağdıç, who re-evaluated the waste separated by the Istanbul Airport Waste Management Center with the principles of recycling and upcycling, created 20 impressive paintings.
These impressive works of art aim to draw attention to the fact that consumption is a common issue for all humanity and to inspire redefining the boundaries of the concept of consumption. Another aim is to inspire eco-friendly, sustainable ideas.
The exhibition is ready to welcome its visitors until March at the Istanbul Airport International Terminal Bosporus area.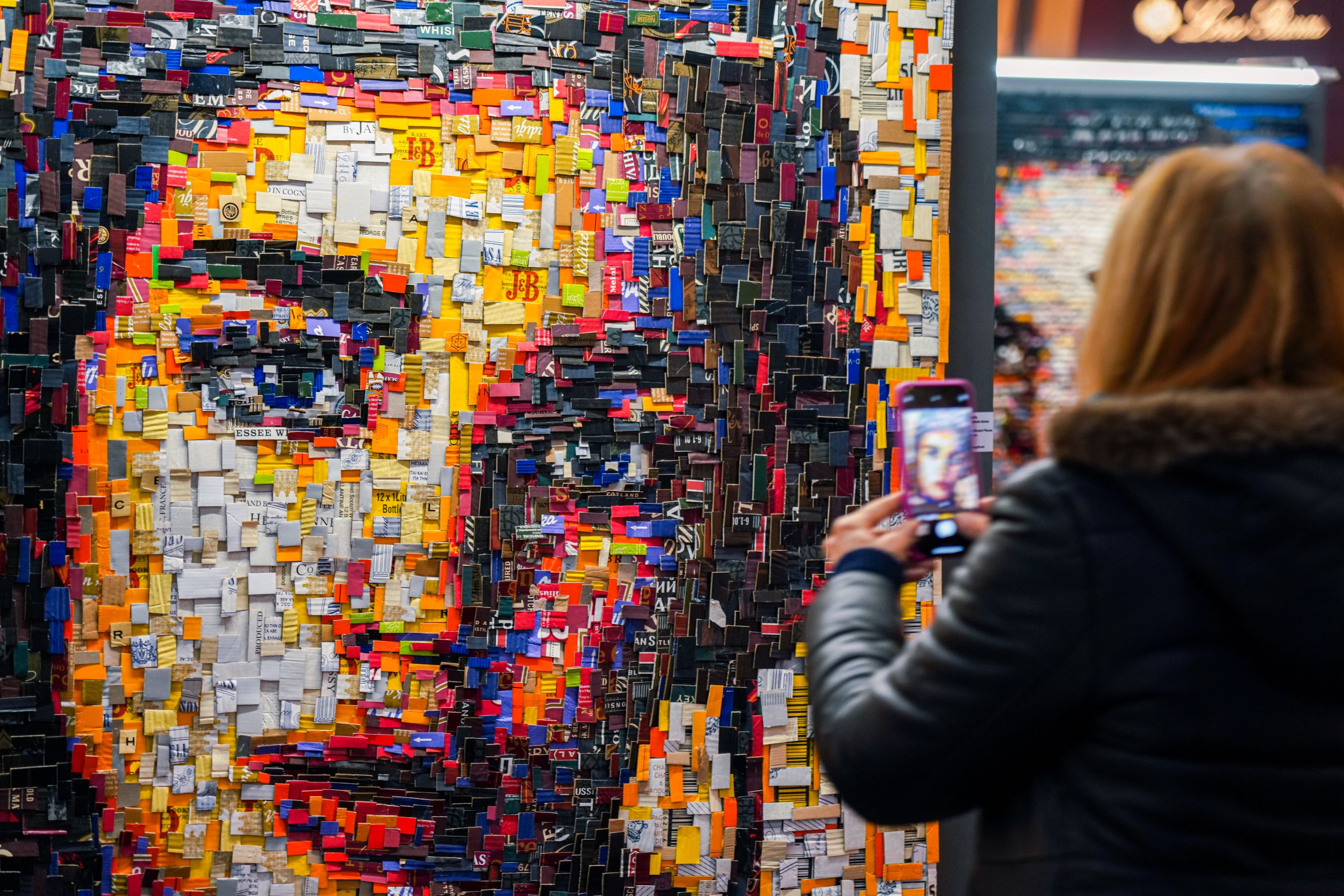 2 Tons of Waste Material Usage
Deniz Sağdıç, who mostly worked in oil painting in the first years of her art, started with the project she named "Ready-Remade" as a critique of her first conceptual art approach, to present the objects that were consumed and become waste in her works, to use objects and wastes in her works. She re-evaluates 200 defective denim trousers by using ten techniques, using 12 thousand 860 buttons, 35 thousand 589 plastic handcuffs, 290 boxes of drugs; in her works from this project, in which he made various interventions to daily use objects and re-created them by articulating them. In total, the artist has used 2 tons of waste material in her works so far.
Sağdıç uses all kinds of waste objects suitable for processing, especially textile products, as materials in its works and re-evaluates them by transforming them into a completely different one, based on the principles of recycling and upcycling. He arranges the color forms of objects in a way that creates a relationship between light and shadow on various panels, just as he applies dozens of different colors in a palette to the canvas with a brush.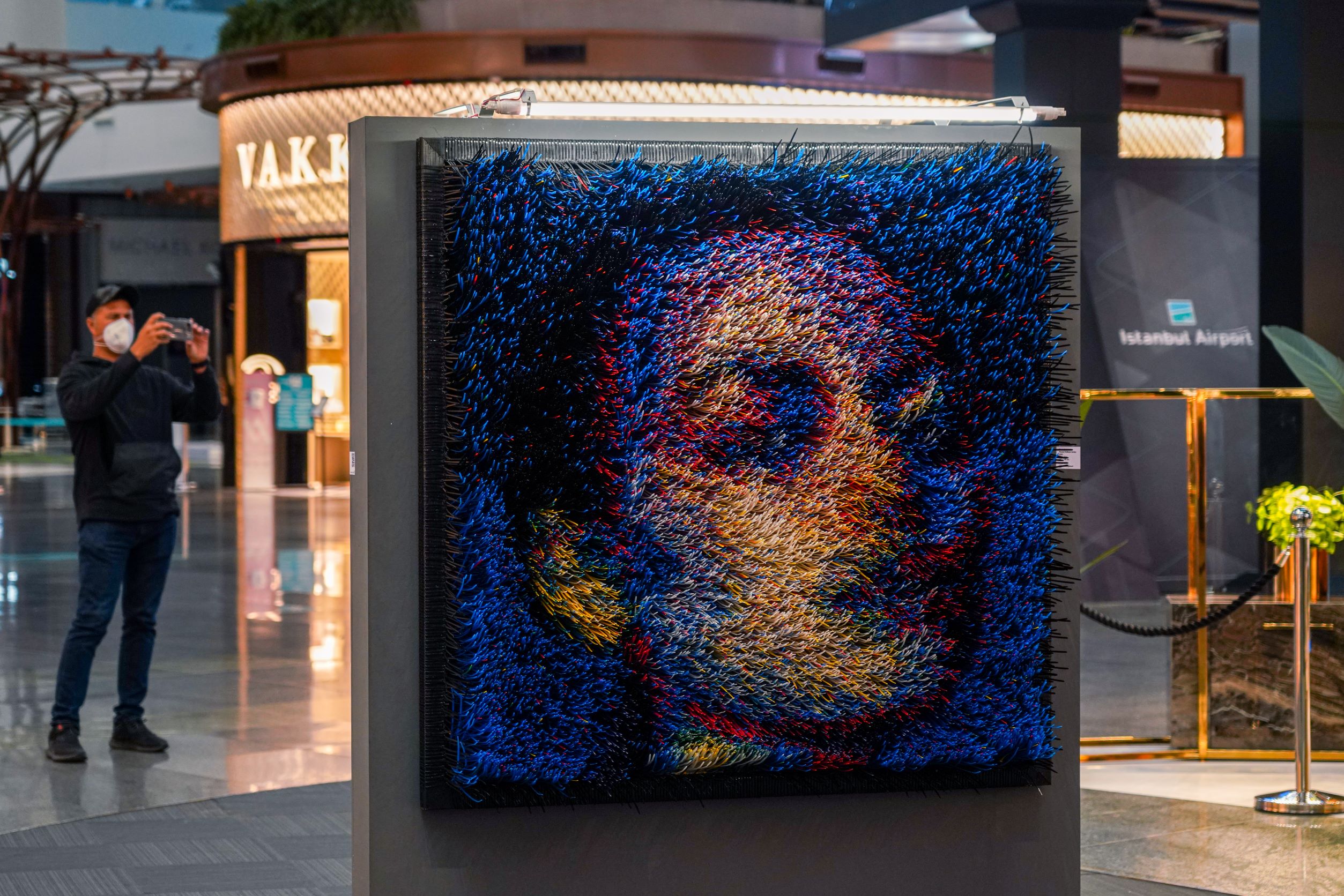 Portrait Works on Paintings Made From Waste Materials
Artist Deniz Sağdıç, who mostly works on portraits, namely the human face, says that ideas are formed by the meaning in people's eyes rather than their words and gestures; For this reason, he cares about the human face that reflects the look and expression, and believes that the human face can best express the emotion, depth and thought he wants to express in her works. She thinks that consumption habits should be questioned by adding emotion and depth to portraits with waste materials, trying to remind people of what humanity actually is, and enabling them to confront the waste caused by these people through art.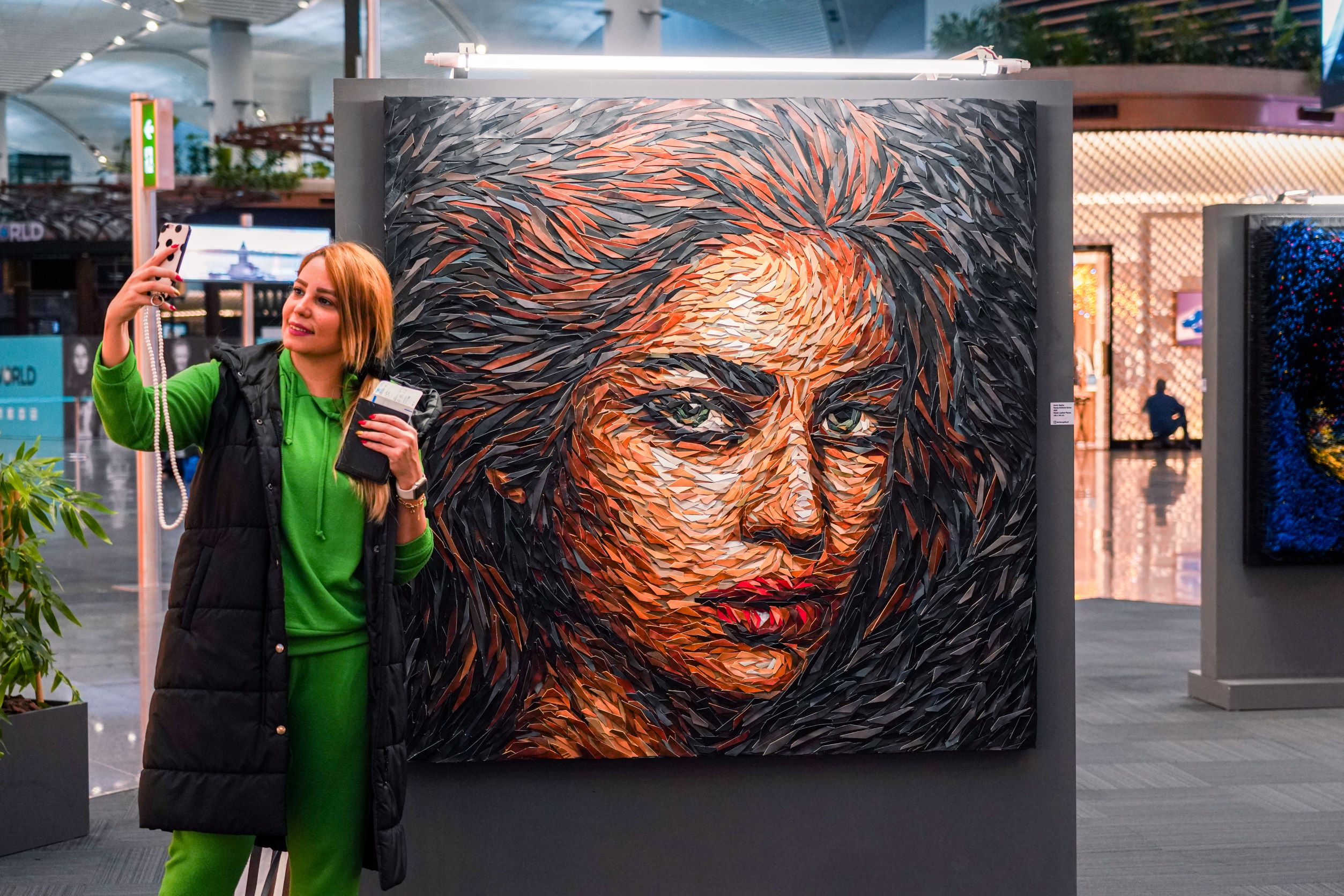 A Mainly Used Material "Denim"
Denim is a material mostly used by Sağdıç, who uses all kinds of waste materials in her works. He does not see denim as just a textile product. Based on the idea that denim is adopted by everyone, regardless of race, language, social and economic class, he pushes the limits in her works and fully evaluates the material in her hands.
Continuing to live and work in her workshop in Istanbul, Sağdıç aims to turn sustainability into a way of life, without ruthlessly expending the livability of our planet and the use of resources, by giving the message of sustainability in her works with the waste materials he uses. Evaluating her works under the concept of sustainability, he continues to produce by eliminating the distance between art and people.