Food
16 January 2023

With its cats, historical buildings, and different atmosphere, Balat is the favorite district of both photographers and those who want to find special places to get bored of chain businesses. These venues, which show their differences with their interiors and menus and host their guests in a pleasant environment, are becoming increasingly popular. For those who haven't yet discovered Balat, we have prepared a great guide to our favorite cafes and restaurants. Don't forget to share it with a friend you want to have a coffee or a nice weekend breakfast together after work.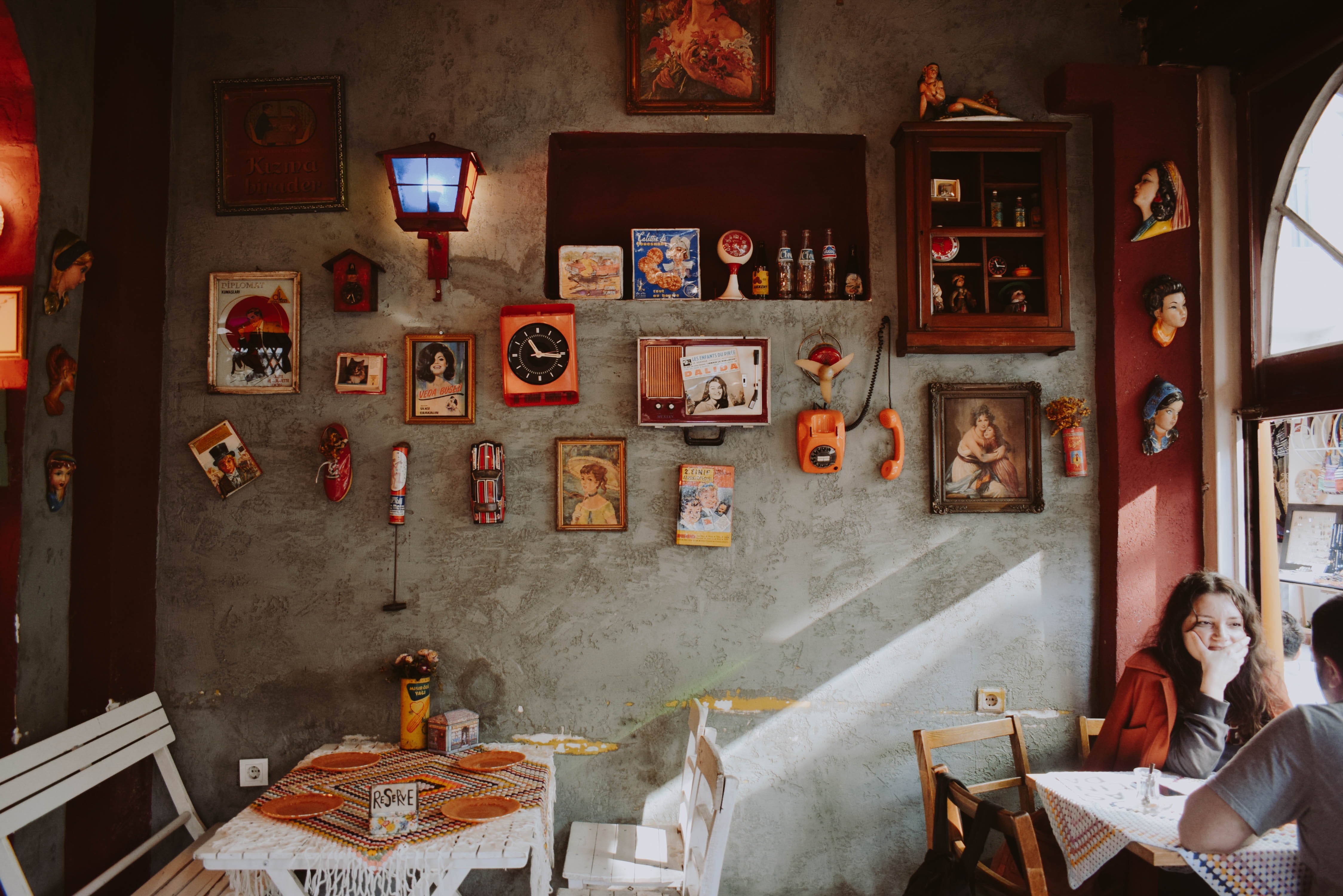 Pop's Balat
Our first stop is Pop's Balat, which is known as one of the favorite places in Balat. In this context, we can say that Pop's Balat, a place that directly conquers hearts with its high ceiling, wide and bright interior with plenty of flowerpots, nostalgic wood stove, and especially the unique chestnut treats cooked on the stove in winter, has been very popular lately. Unfortunately, although there are no meal and snack options, there are plenty of coffees to be enjoyed by third-wave coffee lovers. At the same time, a warm welcome awaits you when you enter the venue.
Coffee Department
Our next stop is one of the most preferred places in Balat. At this point, Coffee Department is known as one of the most successful third-wave coffee shops not only in Balat but also in all of Istanbul. Coffee Department, one of the favorite faces of coffee and music festivals with its coffee stands, is a place that offers experiences beyond an ordinary coffee shop with its DJ performances and live music concerts. This small and friendly shop in Balat is also known as the coffee roasting station of the Coffee Department. In addition to all these, it is a great place where you can find answers to any question you can think of, from roasting, preparation, and presentation of coffee. You can also buy coffee.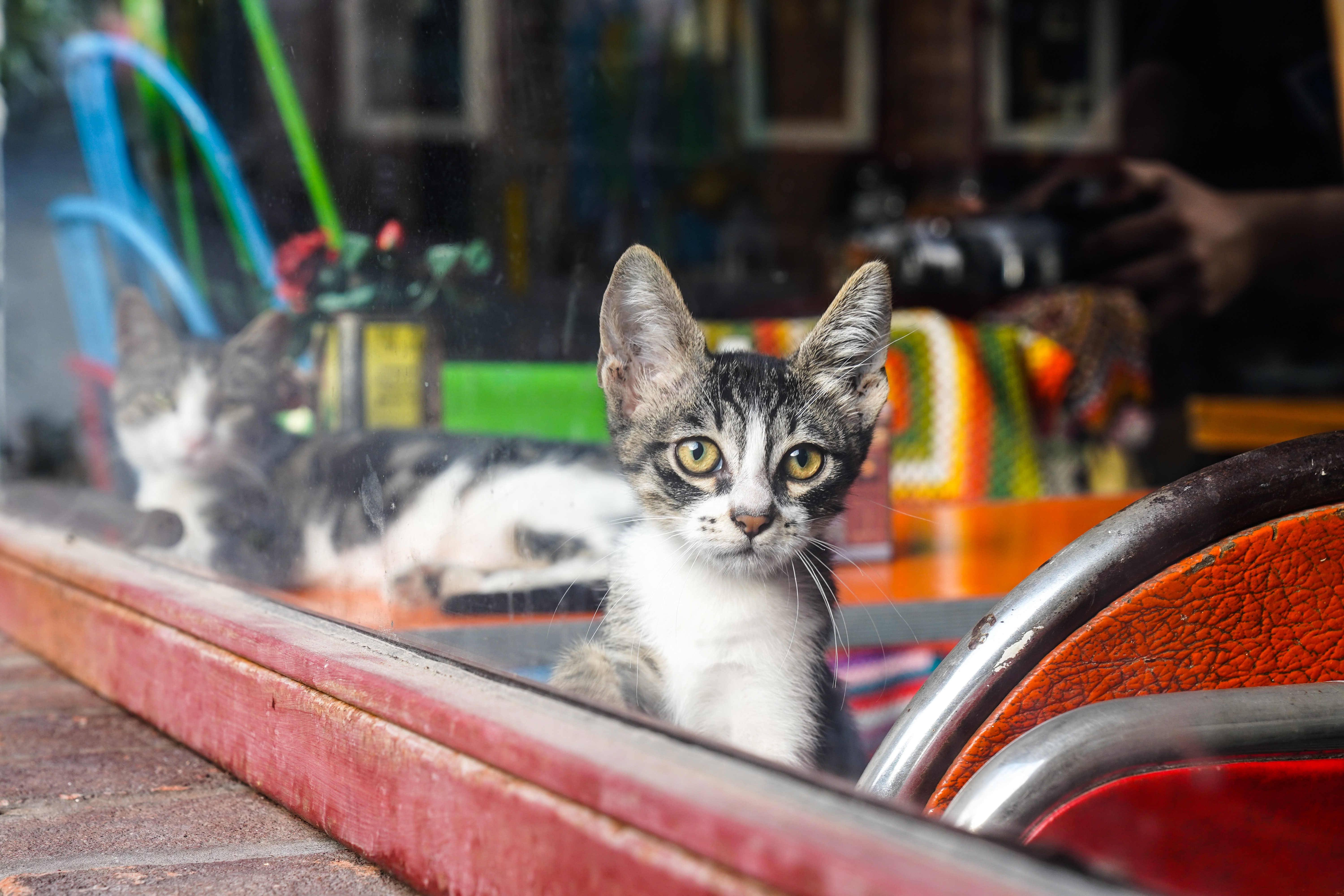 Maide Cafe 
Now, let's talk about a place that has a concept other than similar ones. In this context, it is good that there are places at home! Maide Cafe is the favorite place of the citizens of Balat. At this point, Maide Cafe, a small, friendly, affordable cafe, is one of the most popular places. Let's talk a little bit about the highlights of the venue. Daily olive oil dishes and home cooking, friendly and hospitable employees, unique beetroot cake, and tiramisu maintain its current position among its products that attract a lot of attention.
İncir Ağacı
The stop we will talk about now is at the top of the stairs leading to Kırmızı Mektep, right in front of Dimitri Kantemir House, and it is one of the places that it is impossible not to have caught your attention with its colorful decoration. On the contrary, it is possible to say that those who take pictures in front of the door are not missing. İncir Agaci, which appears as a place where posters from Turkish movies adorn its walls and nostalgic 45s play in the background, is one of the popular venues. At the same time, this place is famous for its fig cake and pancakes. Apart from all these, it is one of the busiest breakfast spots in Balat. Keep in mind that this business is closed on Mondays.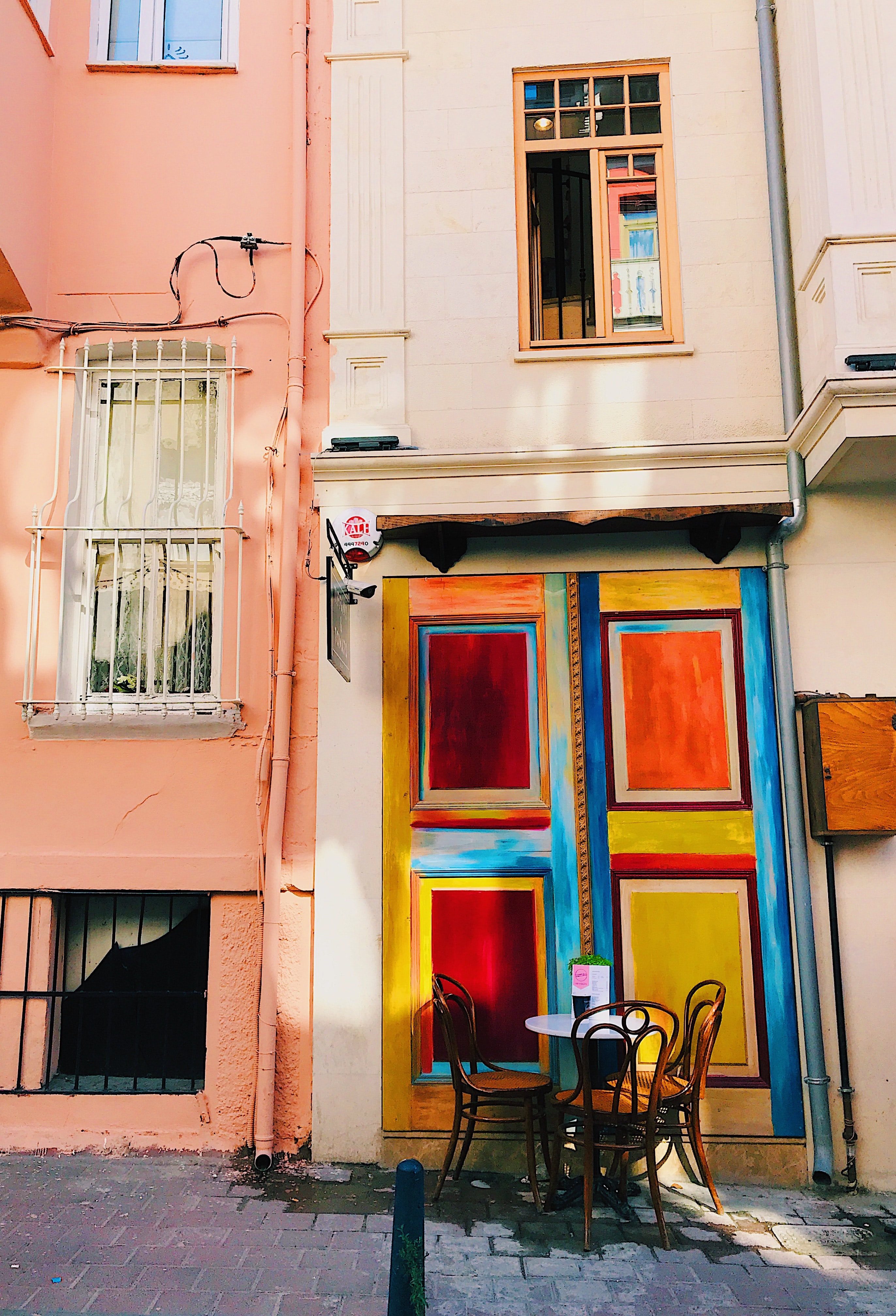 Cafe Vodina
Cafe Vodina, a sweet cafe with a garden, opened within the scope of the Balat Culture House project, which was created under the leadership of the Turkish Soroptimist Clubs Federation with the aim of contributing to the education and employment of Balat women, is one of the beautiful places that come to mind when Balat is mentioned. Everything served here is delivered to the customers by the hands of Balat women, who have received professional training in this business at the Balat Culture House. Of course, the income earned here goes directly to the sustainability of this project. There is a wide variety of options, especially from soups to juicy dishes, from breakfast to desserts.
Popstel Balat
Popstel, the new resident of the corner, which has been home to Cooklife Balat for years, stuns the visitors as a hostel, suite, and workshop, as well as a cafe with a pleasant terrace that lays the historical peninsula under your feet. The view of the cafe section is so beautiful that you have a unique view of the Golden Horn on your right and the magnificent "Red School" on your left. Also, let's not forget that there are yoga classes at Popstel every Saturday at 11:00 and that you need to make a reservation before you go anyway.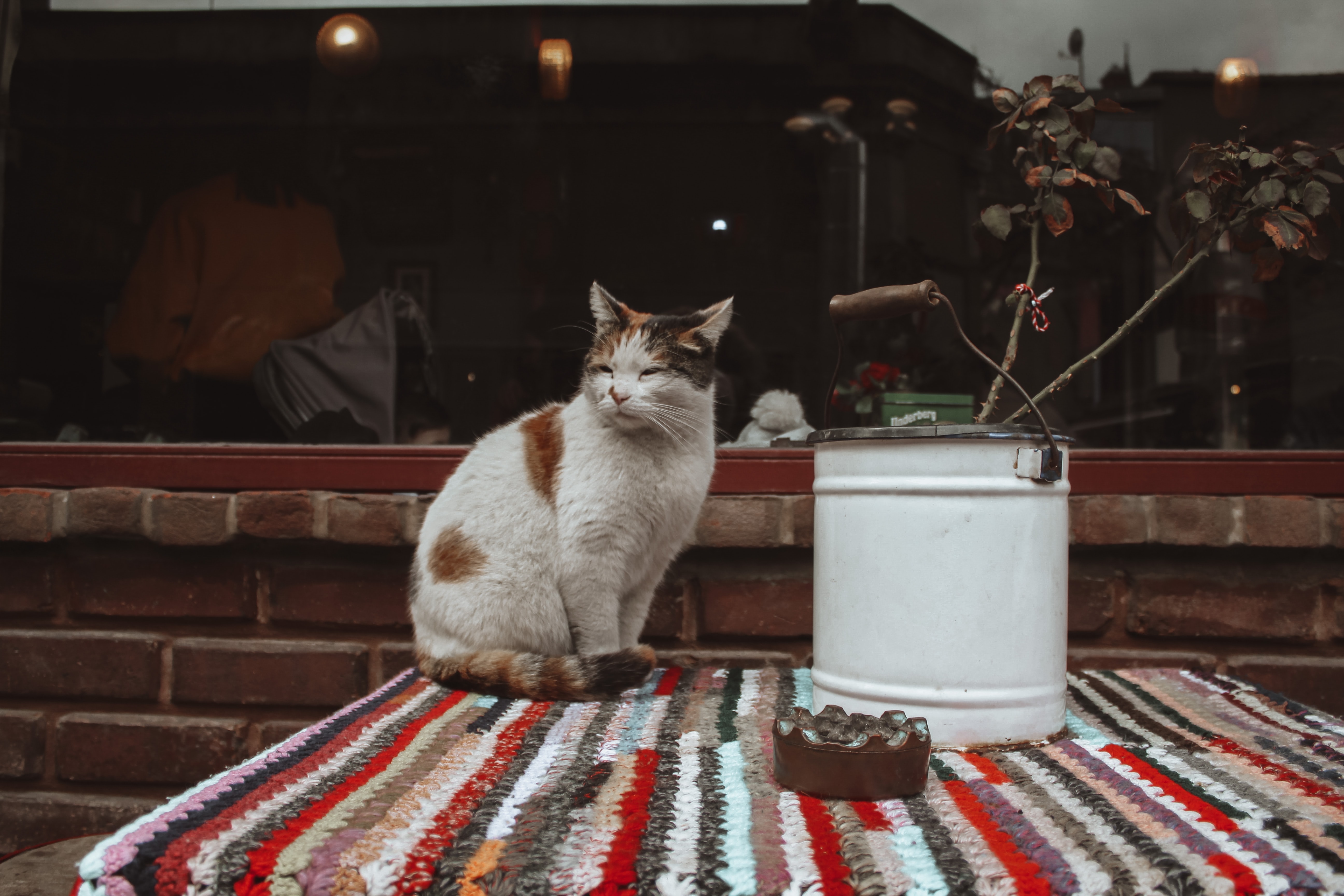 Asitane
Although it is not exactly in the Fener-Balat-Cibali triangle, but rather in Edirnekapı next to the Chora Museum, it is impossible to pass without mentioning Asitane, one of the most important and special representatives of the Ottoman palace cuisine. After all, this establishment is not too far away. Only 15 minutes walking distance to Balat. It is one of the highest quality and special addresses where tourists coming to this region since 1991 can experience the Ottoman palace cuisine.
Cafe Naftalin
Our last stop is Cafe Naftalin. We can say that it is one of the most popular corners of Balat. We say corner because its location is nice; it is in the corner of a nostalgic building. Moreover, it is not one of the third-wave coffee shops but rather one of the places to drink Turkish coffee, such as dibek coffee, Turkish coffee with mastic, Mardin coffee, and tea. In this context, if you want every beverage you drink to leave a taste on your palate, Cafe Naftalin is waiting for you with its quality service and delicious beverage options.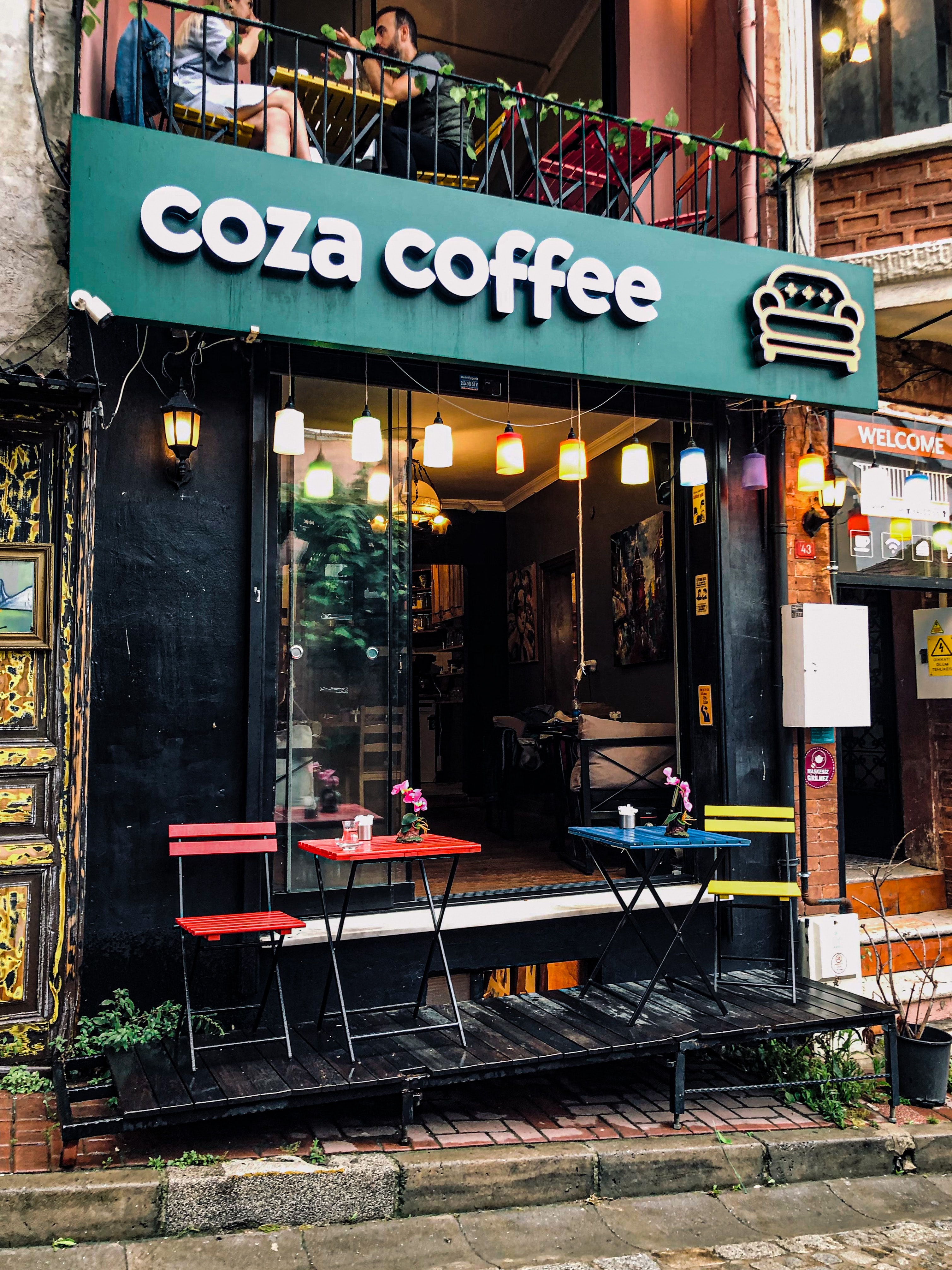 Coza Cafe
No matter which street you enter in Balat, history greets you. The most enjoyable thing is to sip your drink in one of these historical buildings. Coza, which is one of the places that reflects the spirit of Balat in a building that is over 100 years old and whose historical texture has been preserved, has prepared rooms with different concepts for its guests. Coza Cafe, which can be seen frequently, especially on Instagram pages with its meals and desserts, is also preferred for meetings and celebrations.