Culture & Travel
13 May 2022

The flowers took on their most beautiful form, spring has arrived, our hearts are cheered, our souls are enlightened, and now it's time to travel comfortably. It's time to go out and travel routes in these spring months when the diseases decrease. Turkey has special sightseeing points from the north to the south, and from the west to the east. Let's look at Turkey's most beautiful spring routes in these spring months when our hearts are starting to bloom like flowers.
Many Places to Visit: Selçuk, Izmir
There are many important touristic places to visit in the Selçuk district of İzmir. There are many important touristic places to visit in the Selçuk district of İzmir. Şirince, famous for its wine paradise and stone houses, the Seven Sleepers, which is known as the cave where seven young people slept, the holy temple of the Virgin Mary on Mount Bülbül, the ancient city, the museum and the theater, the legendary Ephesus, the vast Pamucak Beach, and the Seljuk Castle consisting of 15 towers are in the region that can be one of the beauties that revitalize tourism. Besides, when you visit the Selçuk district, the coastal town of the Aydın province and Kuşadası, which is now a settlement that is growing gradually, are among the places to be seen. Finally, never forget to eat meatballs in Selçuk.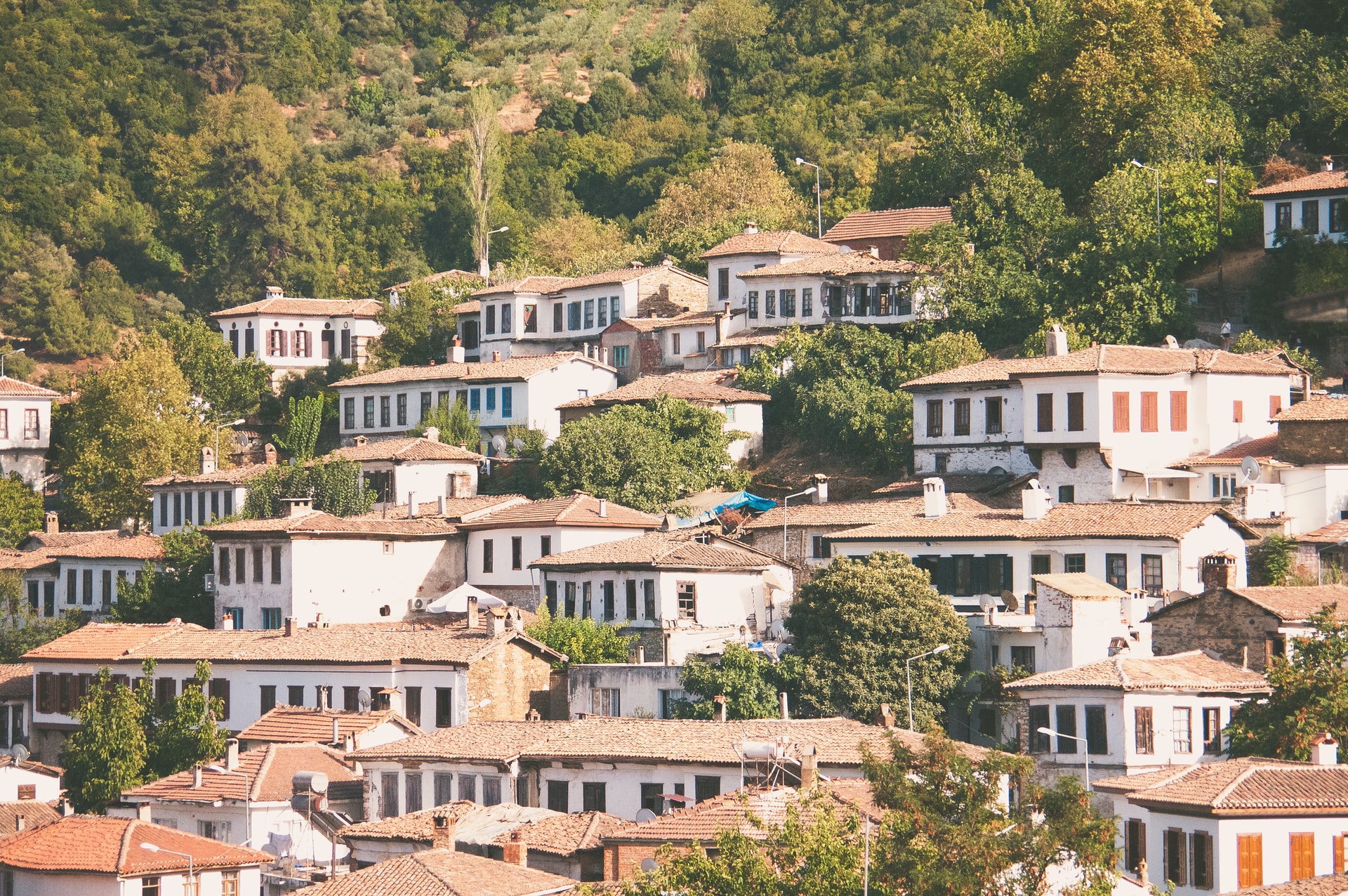 Famous for its Famous Houses and Nature: Safranbolu, Karabük
Safranbolu, the city where Turks, Byzantines, Turkish Principalities, and Ottoman history are intertwined, is a value that can be feasted visually and in terms of cuisine. In Safranbolu, there are houses that are used for winter and are called 'City,' and there are houses that are used as summer houses, the second of which is known as 'Bağlar.' In the city, which has been included in the World Cultural Heritage list by UNESCO, Sarıçiçek Plateau and Pond, which has an admirable nature, City History Museum, Historical Clock Tower, Anatolian Clock Towers Miniatures Park Museum, Crystal Terrace with its magnificent view, Historical Cinci Bath, and Havuzlu Asmazlar Konagi are among the points that you must visit when you're there. Don't forget to try Kuyu Kebab, Peruhi, which resembles ravioli, and Safranbolu Baklava.
Cotton Candy: Pamukkale, Denizli
Pamukkale, the cotton pearl of Denizli, which has a different beauty in winter and spring, is a touristic district that can be visited every season. But the spring months in Pamukkale have a different atmosphere thanks to its nature. Pamukkale, which attracts attention with its healing thermal waters and its famous travertines that have been included in the UNESCO World Heritage List, manages to attract foreign and domestic tourists from all over the world. Karahayıt Thermal Springs, known for its healing thermal springs, Pamukkale Hierapolis Ancient City, which is a UNESCO World Heritage Site from the Roman period, Ancient Cleopatra Pool with a history of almost 2,500 years, Yeşildere Waterfall with its natural wonders, and Crying Rock are among the must-sees around Pamukkale.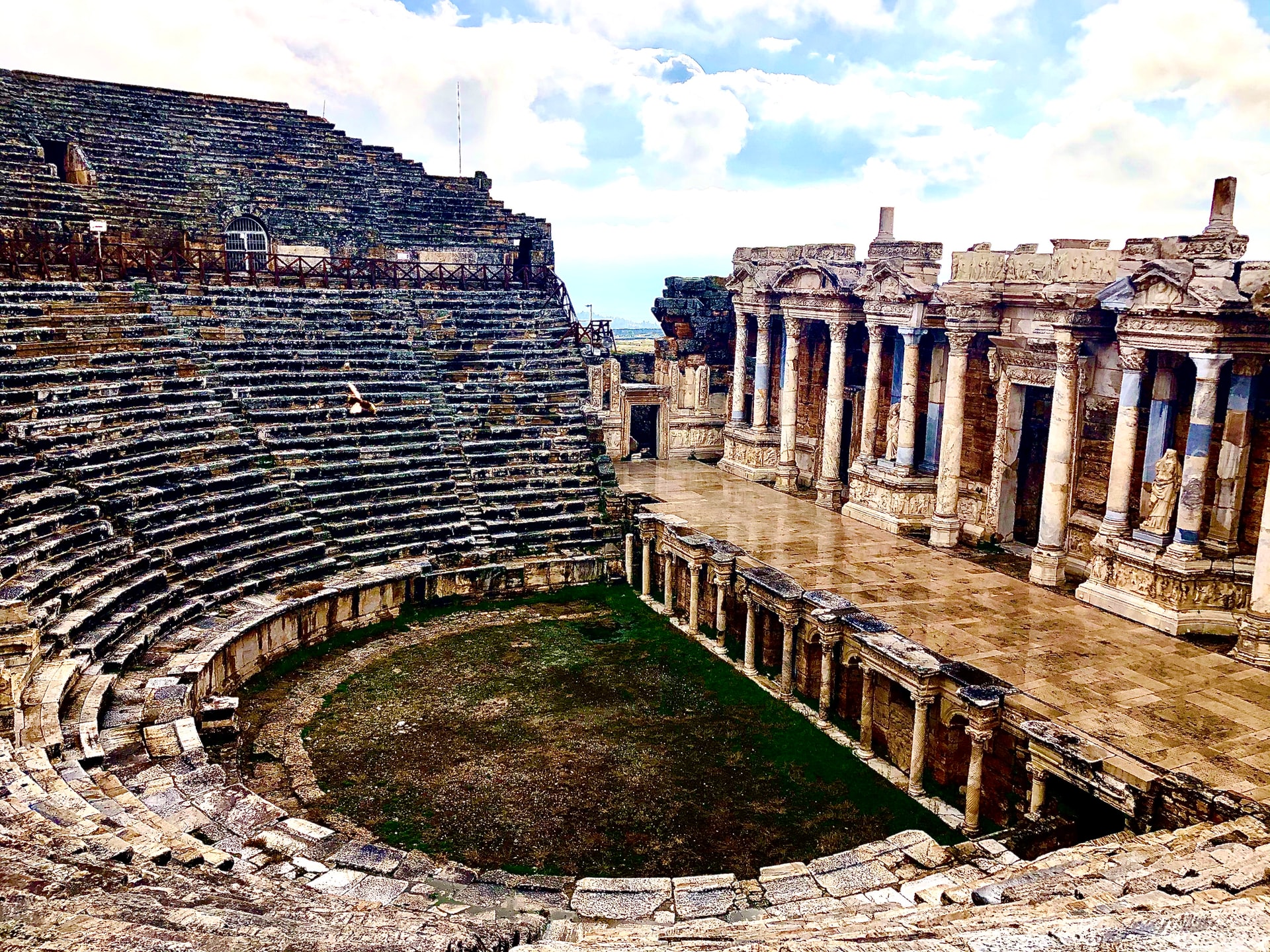 Worldwide Famous for its Kangal Dog: Kangal
As we all know, when it comes to "Kangal" city, the Turkish Kangal Dog comes to mind first. Known for its large structure, loyalty, protection, and brave character, the Kangal dog was born in Turkey. While you are in the Kangal district, Kangal Balıklı Thermal Spring with its healing waters and fish, Alacahan Caravanserai with its 850 years of history, and Private Kangal Dog Farm, where you can admire kangals if you love dogs, are at the top of the places to visit. There are delicious flavors such as Sivas Kebab, Sivas Meatballs, Divriği Pilaf, Sivas Katmeri, Pastrami Pastry, Kelle Dessert, Madımak, and Kesme Aşı are among the delicacies you will taste from Sivas's famous cuisine. Be prepared to discover the beauty of spring in Kangal, accompanied by unique flavors.
Dazzling Beaches: Datça, Muğla
Turquoise waters, fine sandy beaches, red stone beaches, magnificent nature, and relaxing air are some of the reasons why Datça is preferred in spring. Knidos and the Ancient Theater located in the middle of the nature and sea view, Hayıtbükü, Kızılbük, Ovabükü, Palamutbükü beaches, and Aquarium Bay, which are famous for the cleanliness of their waters, the Old Datça Region, which conquered hearts with its stony streets and houses and where Can Yücel's house is located, Datça Aktur Bay, which hosts the stars at night, Karaincir Bay with its shallow and clean sea, are just a few of the must-see spots in Datça.With so many coves and beaches with sandy, stony, and cliffs, one of them will definitely be the type you can choose.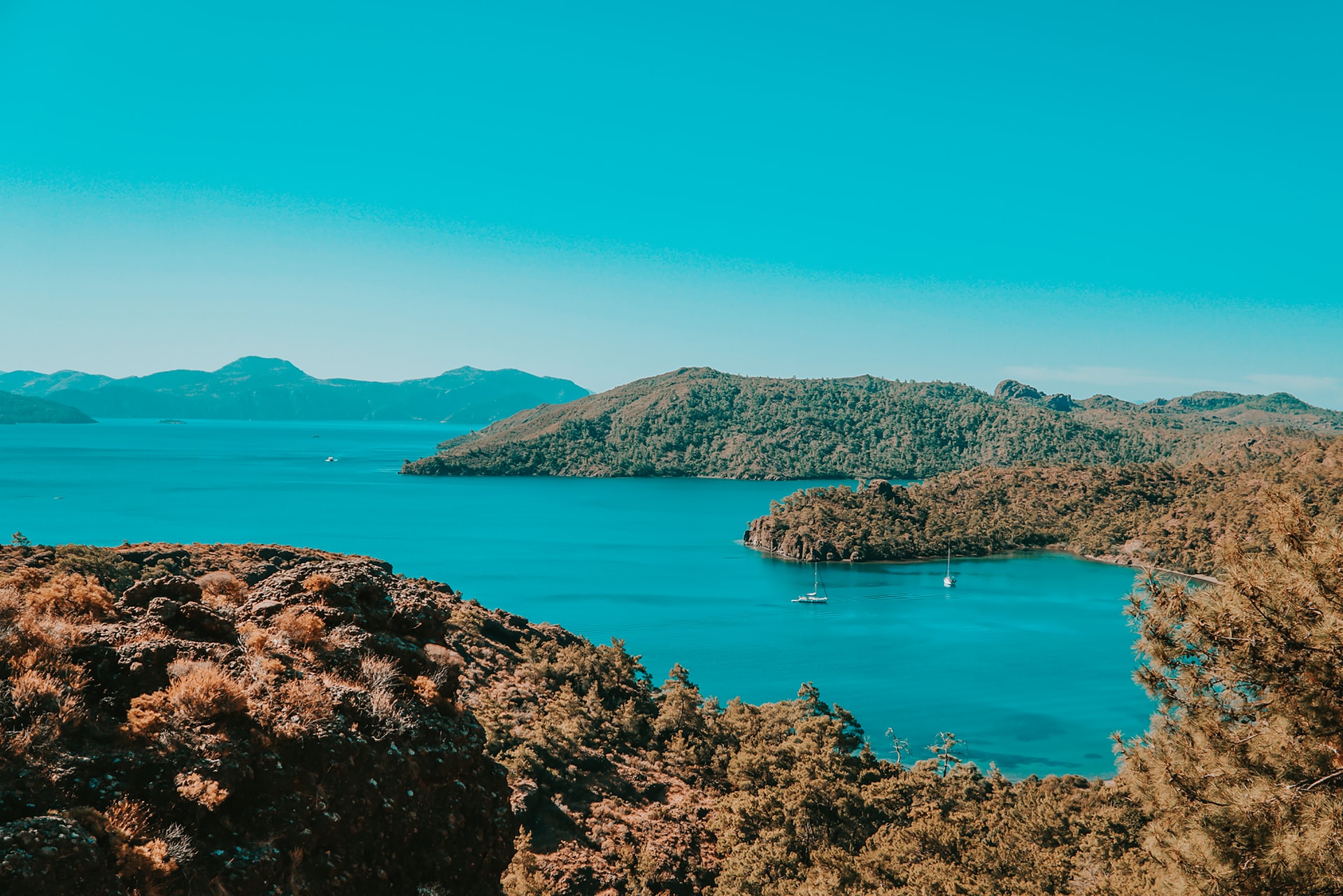 A Revel of Colors: Cunda Island, Ayvalık
Cunda Island, which is connected to Balikesir's Ayvalık district, is also called Alibey Island. Stone houses reminiscent of movie scenes, churches and monasteries, clean beaches, cobblestone streets, a colorful atmosphere created by souvenir shops, great Aegean appetizers, and a thousand and one kinds of fish products reflect the rightful facts of Cunda Island, which is flooded by visitors in spring. On Cunda Island, the fourth largest island of the Aegean Sea, the interesting Tamarhane Island used for psychotherapy, the Devil's Table, where, according to the story, the footprint of the 3-legged devil is located, the Moonlight Monastery, which smells like history with its architecture, Lovers Hill with its magnificent view from which you can watch the island from a bird's eye view, Taksiyarhis Church, whose foundations were laid in the 1800s, and Rahmi Koç Museum, where you will experience a beautiful exhibition, are among the places to be visited.
Greening with Longoz Forests: Igneada, Kirklareli
Having the green heart of Kırklareli province in the Marmara Region, Igneada is waiting to welcome its visitors in the spring with its 10-kilometer-long waveless sea. Igneada Lighthouse, built in the 1800s, Liman Village at the bottom of the mountains, Likedik Village with its clean beach, Igneada Longoz Forests National Park, which impresses people with its lush green spirit and contains many lakes and parks, Pedina Lake, the home of storks and birds, the Dungeon that makes a name for itself with its natural beauties, Dere Waterfall, Liman Baba Tomb, which is said to be one of Telli Baba's seven siblings, are among the best places to visit. Don't miss out on flavors such as organic forest honey, horse mackerel, whiting, anchovy, freshwater trout, and Capricorn Kebab offered by the forests of İğneada.