Culture & Travel
9 May 2023

As we all know, the southern region of Turkey is one of the leading regions in terms of tourism and vacation. From sea vacation, ski vacation, and villa vacation to sports-oriented tourism, whatever you are looking for is available in the south. Especially Muğla, Fethiye, Antalya, Kaş, Kalkan, and many other southern tourism paradises are looking forward to welcoming their guests. Especially Kemer district of Antalya takes its place at the top of the list with its hotels and beautiful places to visit. Let's take a look at the places to visit while you're in Kemer.  
The Essence of Lycia: Ancient City of Olympus
This ancient city, which belongs to the Hellenistic, Roman, and Byzantine periods, is considered one of the best-known historical ruins of the region. There are baths, theaters, and monumental cemeteries among the ruins in the port city in the ancient region located between Kemer and Kumluca districts. Olympos Ancient City, which is on the UNESCO World Heritage Tentative list, has been one of the most important cities of the Lycian civilization, known as the first democratic union throughout history. The ruins that have survived to the present day within the city exhibit themselves among the natural and lush forested beauties. While you are here, do not neglect to cool off at Olympos Beach, which is right next to the ancient city and a must-see in Kemer.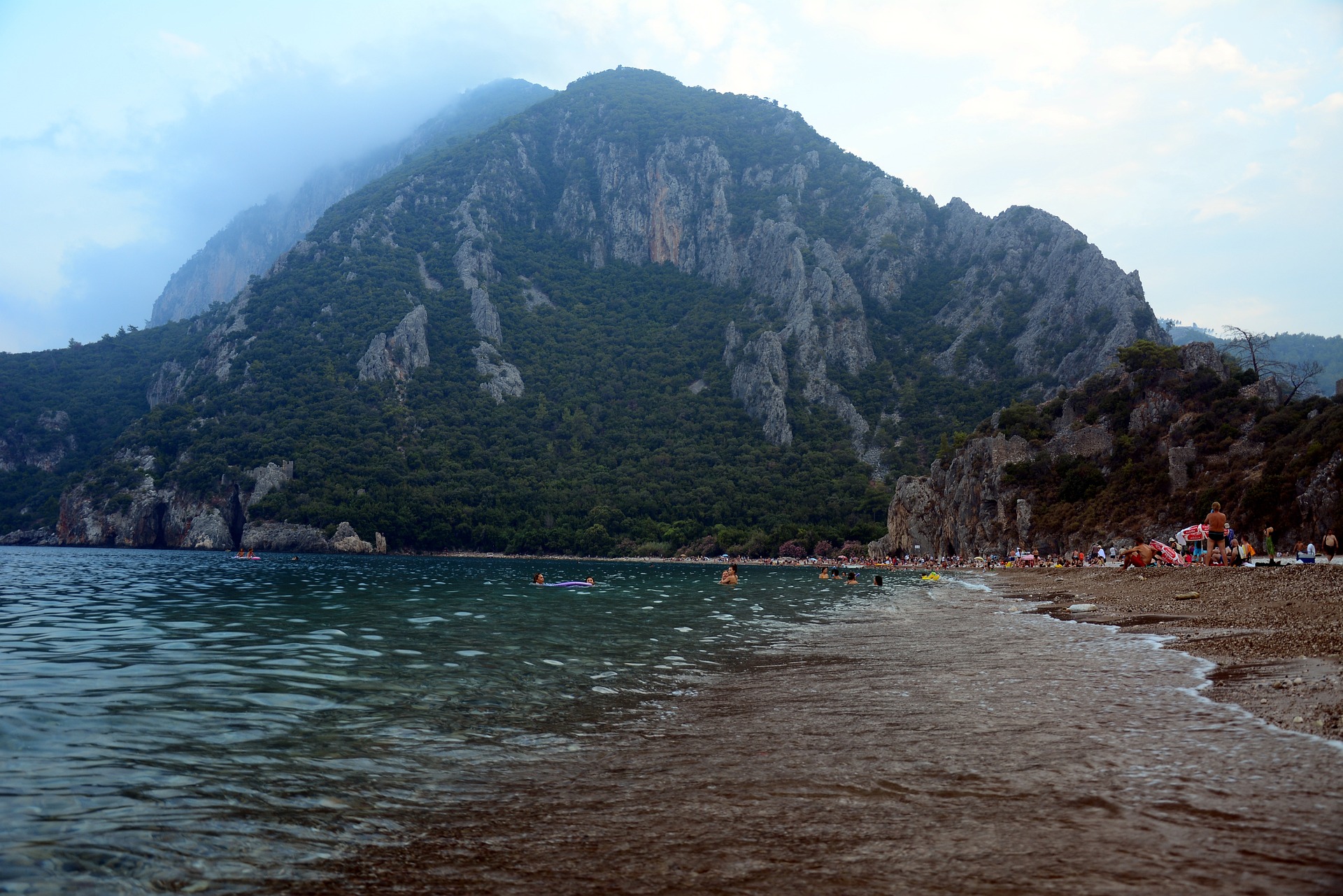 Unique Beauty Beydağları Coastal National Park
Beydağları Coastal National Park, where green and blue give an endless peace, is home to many species, such as bears, squirrels, foxes, and wild goats, with a surface area of more than 31 thousand hectares. At the same time, it can host nearly a thousand plant species, such as sandal, wild olive, and mastic trees. In the park, which creates a complete oxygen bomb, it is possible to make hours-long walks, adrenaline-filled paragliding, and rock climbing that requires strength. In the park, which also hosts the ancient city of Olympus within its borders, you can camp in order to fully integrate with nature. Since 1972, the point, which has been accepted as a national park, continues to attract attention with its coastline of approximately 100 kilometers as a location that should not be neglected in Kemer.
Must See Göynük Canyon
When it comes to Göynük Canyon, nature and water sports enthusiasts take center stage. Located on the Lycian Way in Kemer, Göynük Canyon is a stop for thousands of foreign and local tourists every year. If you want to cool off in the natural pool in the canyon or go rafting with its wavy spirit, be sure to visit Göynük Canyon, which manages to make people fall in love with its natural beauty. Let's also mention that the Lycian Way in the region is known as one of the world's top 10 trekking routes.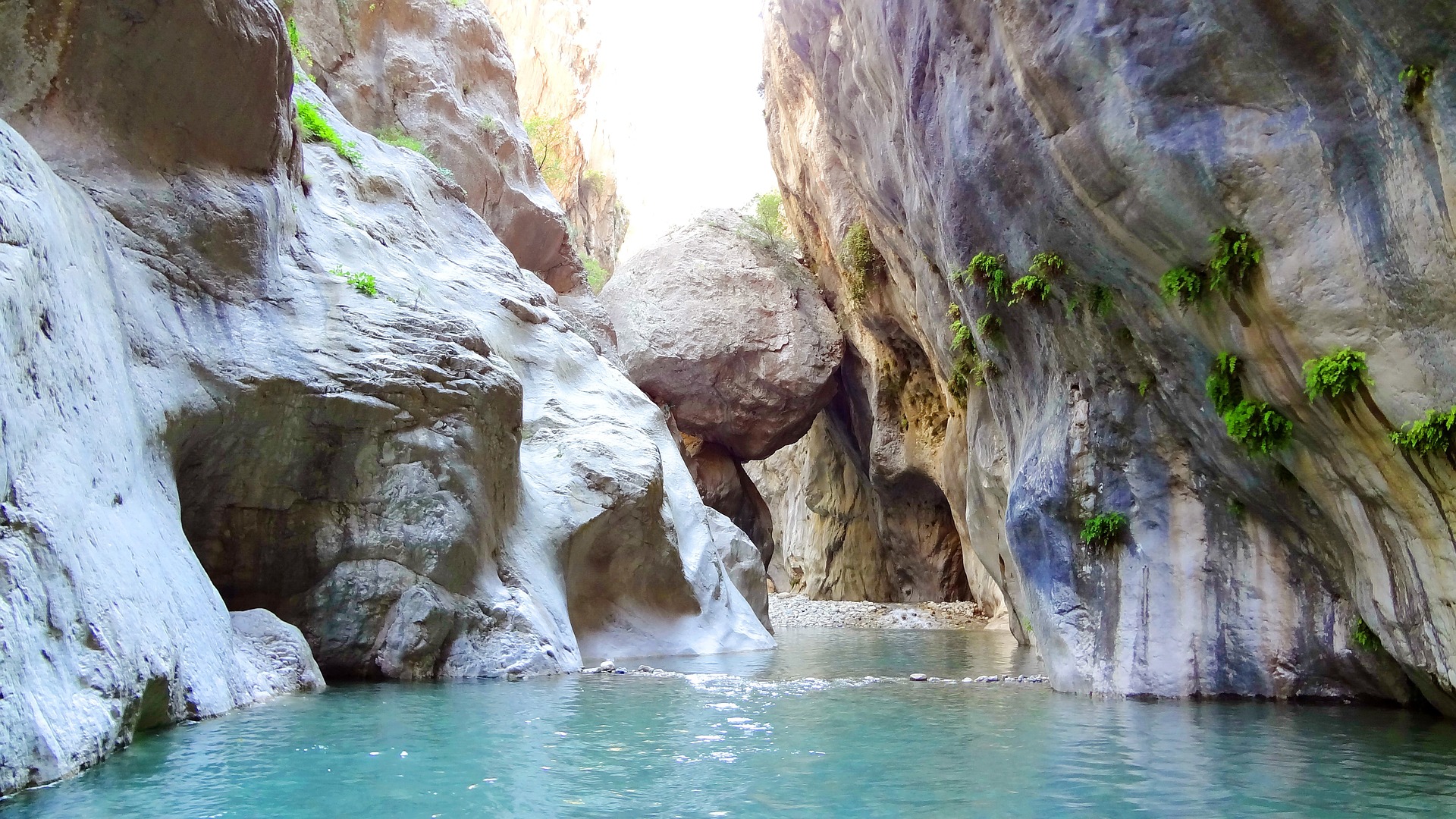 Reflecting Culture and Hospitality: Folkloric Yoruk Park
Folkloric Yoruk Park, which was established to keep the Yoruk culture of the region alive, has a truly authentic and traditional atmosphere. The point where you can also find regional delicacies is one of the must-see spots in Kemer as an open-air museum with its design and activities showing the tent culture and lifeless mannequins in Yoruk clothes. In the Folkloric Yoruk Park, which is one of the most beautiful reflections of the Yoruk culture, which takes its history from its Central Asian origins, you can taste these beautiful flavors in the tents where local Turkish flavors are made.
A Different View of Antalya: Olympus Cable Car Tahtalı
How would you like to climb 2,365 meters above sea level? The exciting journey starts at 726 meters from the lower station and ends at 2,365 meters at the summit station. The backdrop of stunted scrub, snow, and red pines is the focal point of tourists with its rare snow in winter and its incredible view in other seasons. Before the pleasant cable car ride, you may have the chance to prepare yourself for this adrenaline-filled journey while sipping your drinks, such as tea or coffee, at the lower station.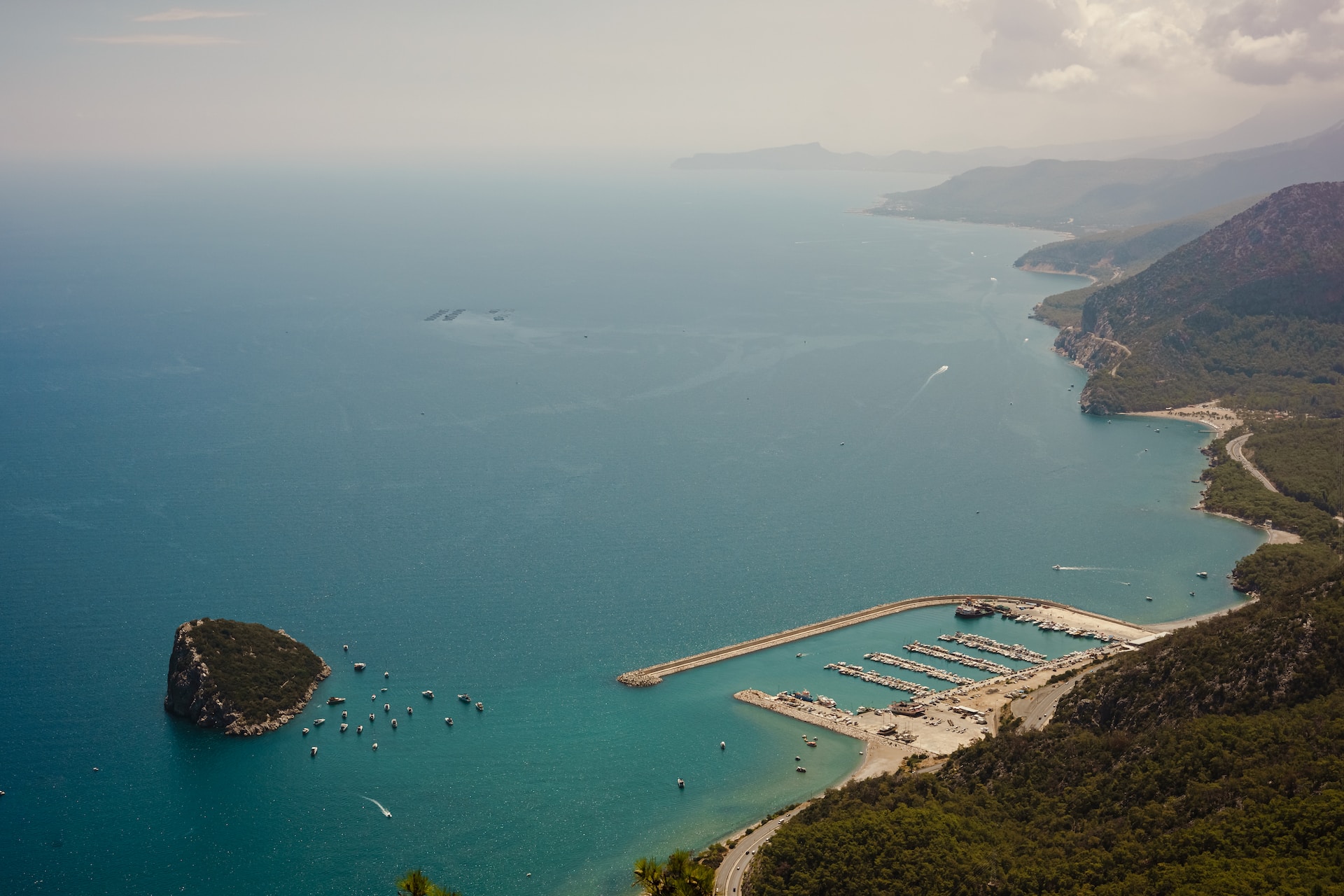 Get Ready to Dream: Ay Işığı Plajı (Moonlight Beach)
Imagine such a bay that enchants its guests with its quiet and calm and deep blue turquoise waters. Moonlight Beach, which has a special beauty in its own right, is a bay where families with or without children can relax in the facilities and enjoy the sea. The blue flag beach is located within the Beydağları Coastal National Park. Moonlight Beach, 10 kilometers from the city center, is one of the must-see spots in Kemer where you can swim and sunbathe.
One of Kemer's Most Known: Cleopatra Bay
Cleopatra Bay, the shining bay of the Mediterranean, is known as the location where Cleopatra met Caesar. The bay, which deserves its name with its yellow sandy beach and deep blue waters, will definitely be the right address if you want to experience calmness and an atmosphere away from the crowded atmosphere of Kemer center. By the way, the silhouette seen in the western part of the bay is believed to be Cleopatra. It should also be noted that there are camping areas for guests who want to camp in this region.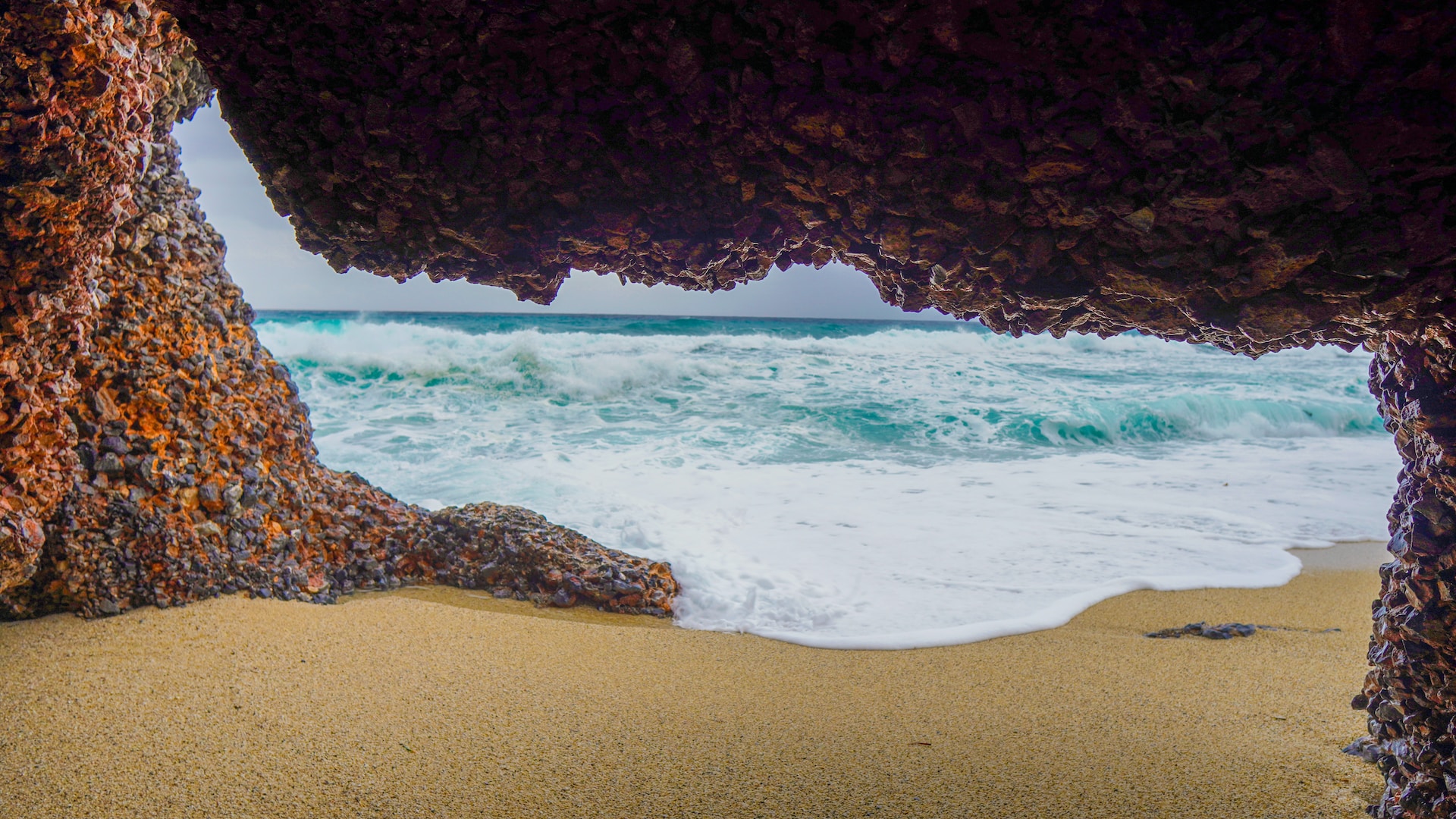 World Famous Yanartaş National Park
Yanartaş National Park, located in the Ulupınar neighborhood, is also known as the "Unquenchable Fire of Olympos" at the height of 230 meters above Çıralı. It is known that the methane gas flames coming out of Yanartaş, which has a natural fire source, are reflected in Homer's writings. The story is as follows: The monster named Chimera, who was wanted to be killed by the Lycian King of the period, was killed by Bellophontes, who was assigned to complete this work and buried under the ground. But despite this, Chimera continues to bring fire to the earth even from seven floors below the ground. Although you try to extinguish the fires coming out of the stones in Yanartaş National Park, which is literally a miracle of nature, it is futile.
Kemer district of Antalya, with its natural beauty and historical heritage, is waiting to welcome its guests with its legendary spots that must be seen. Never, never, never neglect to visit the Kemer district, which is considered our tourism paradise.