Food
31 March 2023

Have you ever tried esnaf lokantası (tradesmen's restaurants) as opposed to restaurants or big businesses? If not, you are losing a lot. Don't worry, we have compiled the best esnaf lokantası in İstanbul for you in this article. At the end of the article, you will want to go to one of the restaurants we have listed with your stomach rumbling! So let's take a look at the best esnaf lokantaları in İstanbul...
Tarihi Kent Mardin Sofrası
We will talk about one of the first stops that comes to mind when it comes to esnaf lokantaları. When it comes to Southeastern ones, Tarihi Kent Mardin Sofrası is at the top of the list. If you want to taste beautiful flavors in Istanbul, Tarihi Kent Mardin Sofrası in Bakırköy offers a feast of taste with its wide range of menus. Don't be fooled by the small size of this small lokanta run by a mother and her daughter. The taste of the food you order is definitely not like luxury restaurants. You should definitely visit this legendary place that includes flavors such as bumbar, stuffed meatballs, sembüşek, stuffed ribs and sarma tatlısı (roll dessert).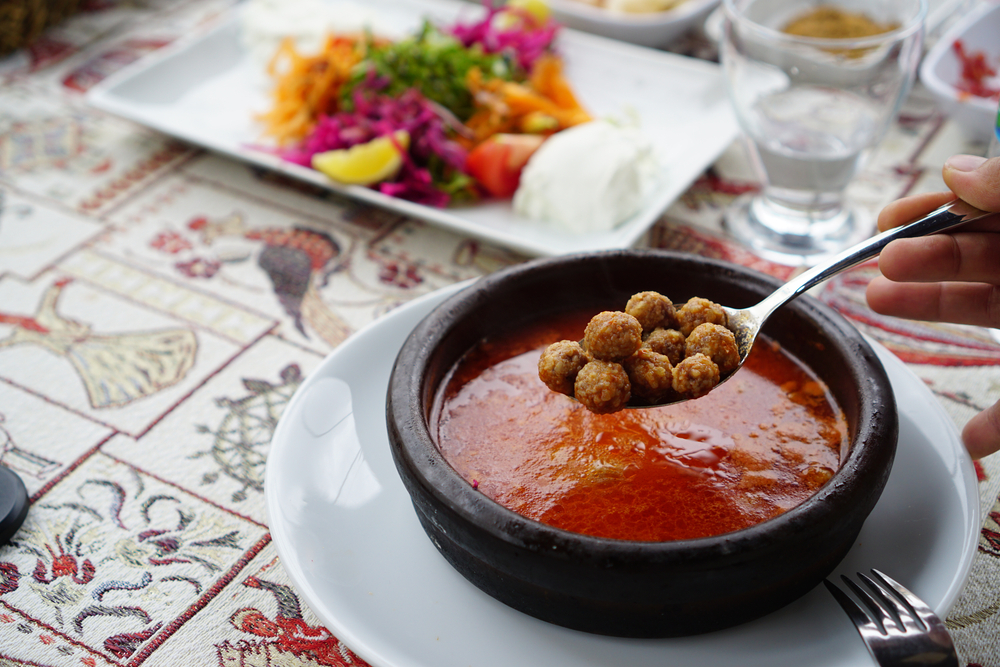 Tarihi Şen Lokanta
Speaking of history, we present to you a great suggestion. When you think of esnaf lokantası food, don't just think of classic places. There are also very rich options from Turkish cuisine, Arabic cuisine and Asian cuisine. All of these are available at Tarihi Şen Lokantası.  Offering its customers a wide range of products with both local flavors and international recipes, we can say that this establishment goes beyond a classic lokanta. On the other hand, you can choose Tarihi Şen Lokanta for breakfast, lunch or dinner with peace of mind. You will be very pleased with this place in Kadıköy.
Kardeşler Lokantası
Our next stop among the best lokanta list is Kardeşler Lokantası in Eyüp. Kardeşler Lokantası, which has been operating as a family business for years and has been keeping the esnaf lokanta culture alive for years, welcomes its guests extremely well in a cozy environment with its classic decor. It contains delicious and favorite food options such as döner, eggplant kebab, chickpeas with meat, elbasan tava, dried beans and sour meatballs. Kardeşler Lokantası is the place for you.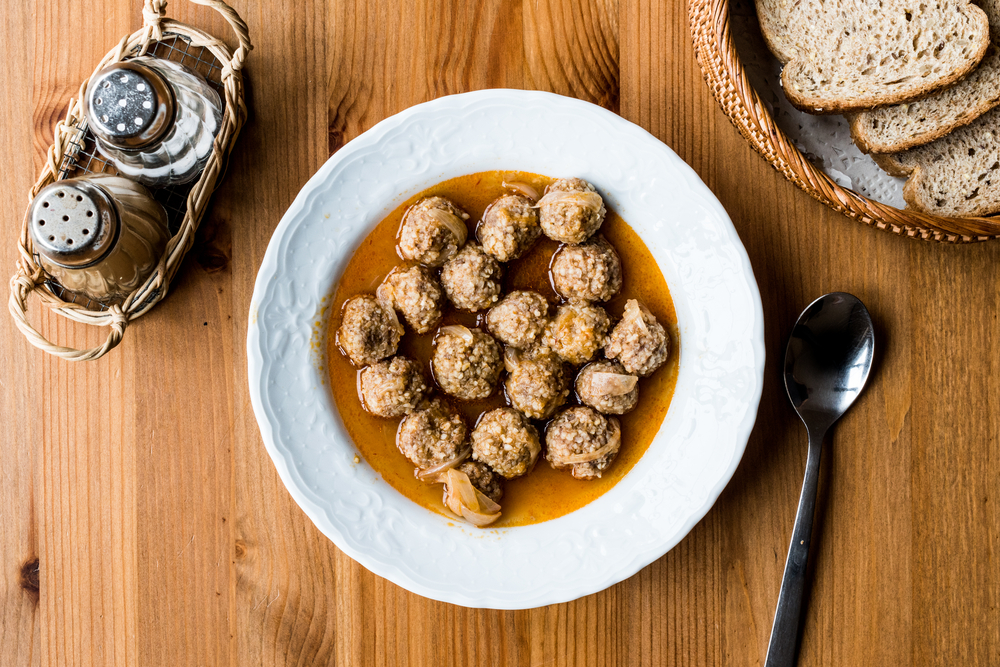 Köfteci Mustafa
Next comes Köfteci Mustafa, one of the most popular on the list. Among the others, this place deserves the term "flavor bomb". Köfteci Mustafa welcomes its guests extremely well in Fatih! At the same time, in this place where there is a sincere tradesmen conversation at least as much as its flavor, both your stomach is full and your face is smiling. On the other hand, Köfteci Mustafa specializes in meat dishes; meatballs, piyaz, lamb skewers and lamb chops are among the most preferred dishes. You should definitely try Köfteci Mustafa, where your stomach will be full to the brim.
Konyalılar Etli Ekmek
Have we mentioned the Konyalılar Etli Ekmek, which is very rich in content and welcomes many customers every day? This lokanta, which includes; okra soup, bıçak arası, meat bread and lamb shank and much more, is very popular. At the same time, the local flavors of Konya are waiting for you at Konyalılar Etli Ekmek in Istanbul! Moreover, it comes to your tables with steaming presentations. You should definitely visit Konyalılar Etli Ekmek Restaurant in Kadıköy one day.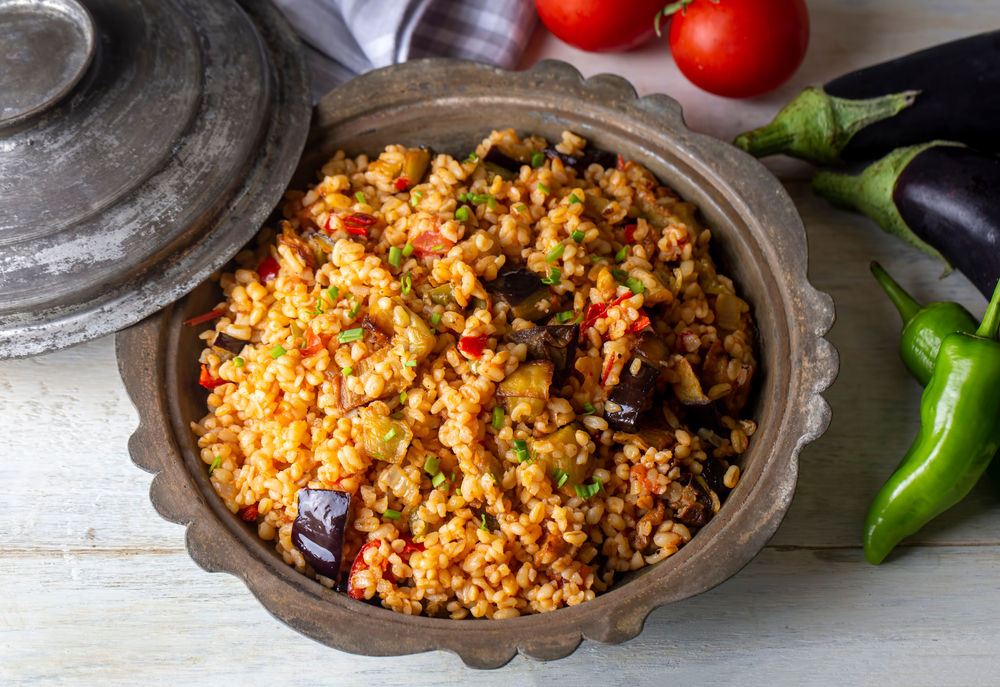 Kanaat Lokantası
Next up is Kanaat Lokantası, Üsküdar's most delicious stop. Founded by the Kargılı family, which is home to a 150-year tradition of dairy desserts and ice cream, this establishment is now quite popular. The food of the place, which welcomes its guests day by day, is excellent enough to compete with the reputation of its desserts. On the other hand, delicious soups, dolmas, meat dishes, pilafs, olive oil dishes... All the flavors you expect to see in an esnaf lokantası, and much more, are on the menus of Kanaat Lokantası. You should definitely try these unique flavors that will leave their taste in your palate.
Bankalar Lokantası
Since it first opened its doors in 1947, Bankalar Lokantası has earned a reputation as a lokanta where regulars enjoy their meals as much as they would at home. And it goes beyond that! This place has a great cuisine that is preferred with grilled meat varieties as well as pot dishes, and it has a very nice ambience due to its historical setting. The cabbage rolls with meat (etli lahana sarması) at this restaurant, one of the most well-liked gastronomic destinations in Karaköy, are definitely worth trying! At the same time, some of the most well-known and favored flavors of Bankalar Lokantası are Saray meatballs, çiftlik kebabı (farm kebab), karnıyarık (split aubergines with meat filling), and kuzu kapama (lamb stewed with lettuce and fennel).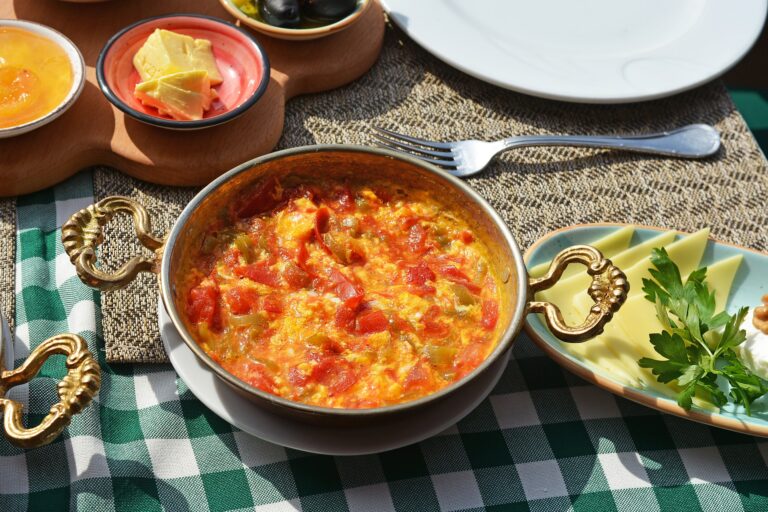 Nato Lokantası
Another one of the best esnaf lokantası, Nato Lokantası, opened in Karaköy in honor of Turkey's entry into NATO in 1952, is just for you. The general service starts at noon and the meals are finished by 15:30. Although there are a lot of modern and luxurious cafes and restaurants in the area, Nato Lokantası is very popular. If you want to fill your belly well, we welcome you to Nato Lokantası in Karaköy...