Culture & Travel
28 May 2022

Kuzguncuk is a great choice for those who want to turn their route towards a nostalgic and sympathetic district of Istanbul. This is an exquisite Bosphorus district on the Anatolian coast of the Bosphorus, surrounded by huge plane trees and wooden mansions. This delightful neighborhood, loved by Istanbulites, is as beautiful as it will take you to the nostalgic moments of Üsküdar. There is a lot of interesting information about Kuzguncuk, which is one of the places that should definitely be visited for those who come to Istanbul. The old name of this nostalgic district, which is connected to the district of Üsküdar, is Hrisokeramos, which means "golden tile". These names can of course vary according to some rumors from the past. Example; According to a rumor, the old name of the district was Kosinitza and this name has come to the present day as Kuzguncuk. On the other hand, according to Evliya Çelebi, the name of the district comes from a saint named Kuzgun Baba who settled here at the time. Of course, there is much more to be said about this district, which is known as Kuzguncuk today, beyond its name. For those who are curious, let's get to know Kuzguncuk a little more closely.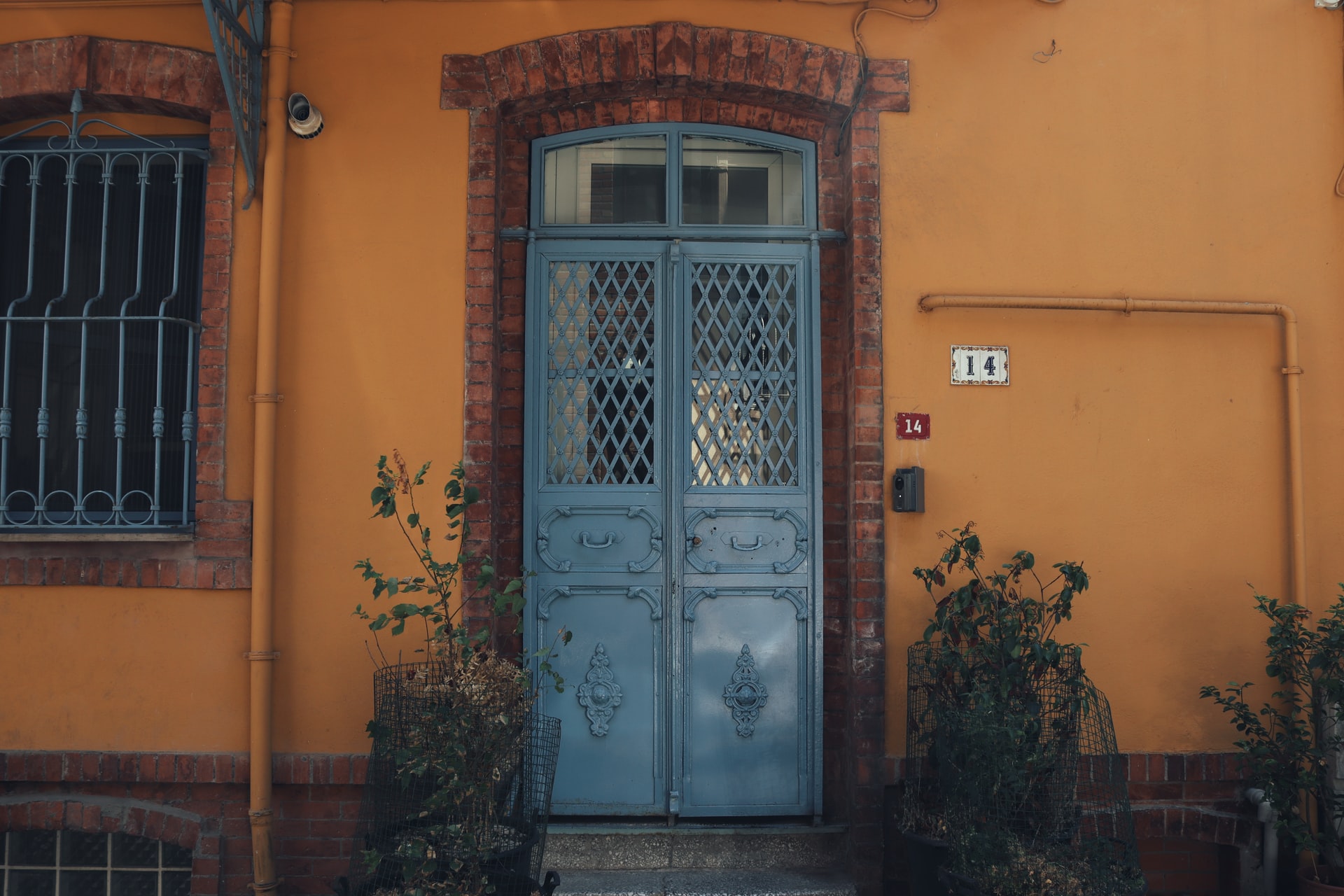 Kuzguncuk, Istanbul Neighborhood that takes a nostalgic tour: There are many things to see and do
Kuzguncuk, this quiet and peaceful district on the Anatolian side of Istanbul, is worth seeing with its culture, nature and nostalgic streets. If you happen to be here, one of the first places you should see is İcadiye Street, which is the busiest street of this place. While walking on this street, you will be greeted by tall and magnificent plane trees covering both sides of the street. These plane trees are known as the symbol of Kuzguncuk district. Icadiye Street, where the heart of the district beats, is also; It is home to modern and old wooden structures, synagogues, churches, fruit and vegetable plantations and many other original structures and places. In short, you should not return without seeing this street so that you can feel the spirit and atmosphere of Kuzguncuk closely.
Another thing that makes this district beautiful is to take long walks on the beach and take a cruise against the magnificent view of the Bosphorus. This place also offers moments like a cultural feast as a district full of people from different religions. This means that you can encounter different historical and religious structures at many points in the district. Some of the best examples of these are the Surp Kirkor Lusarovic Church, located opposite the Kuzguncuk pier, the Yeni Mosque, and the Beth Ya'akov Synagogue on Icadiye Street. In addition, the Jewish Cemetery, which is surrounded by walls on its slopes, called Nakkaştepe, a little north of the Kuzguncuk district, is an example of the atmosphere of tolerance towards different religions in the district. For those who go to Nakkaştepe, there are also beautiful cafes to spend time between excursions.
Of course, they say, tell about Kuzguncuk, it's not over. This place deserves attention as one of the most popular districts of Istanbul. Another thing that makes Kuzguncuk beautiful is that it hosts magnificent mansions along the Bosphorus. The most well-known of these mansions are; Pale pink Pink Mansion and Macanlar Mansion built in the late 18th century. Other mansions in our nostalgic district are; Baştimar Mansion, Arapzadeler Mansion, Sculptor İhsan Bey Mansion, Kamil Pasha Mansion, Fethi Ahmed Pasha Mansion, Madam Agavni Muratyan Mansion and Halil Haşim Bey Mansion.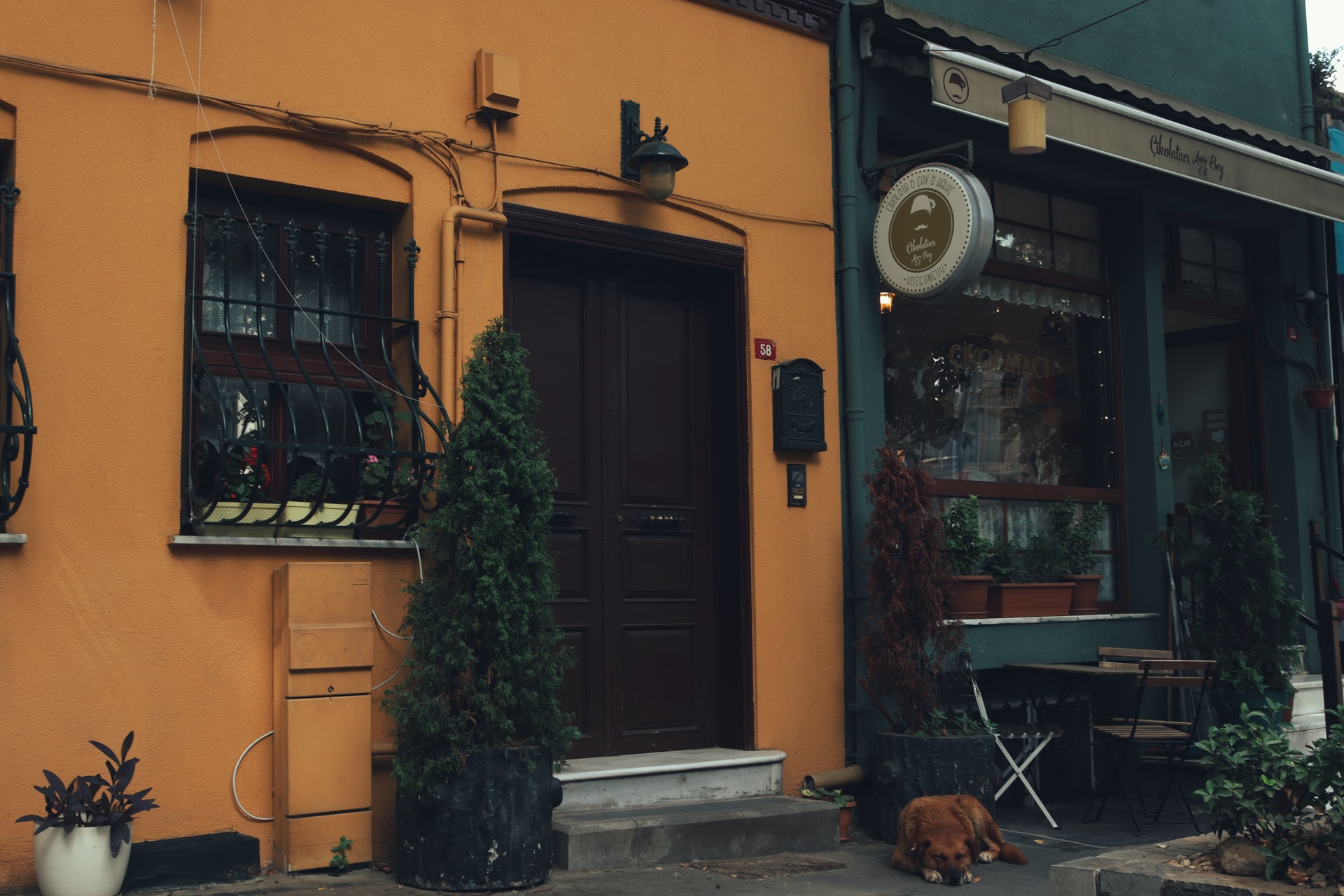 For those who come here and want to take a breather; Let's say that the cafe called Çınar Cafe or Çınaraltı Cafe, which used to be considered as the venue of Can Yücel, is popular. Here you can sit against the Bosphorus and sip your coffee or tea and enjoy this sweet district.
A Short Journey to the Moments That Make Kuzguncuk Neighborhood Special
We have already mentioned that the Kuzguncuk district has a nostalgic significance, but when we look further, there are traces of the past that we know well in the streets of this district. Many scenes of the TV series Ekmek Teknesi and Perihan Abla, two of the most popular TV series of its time, were shot in this district. Visiting Kuzguncuk will be like taking a nostalgic tour for those watching these two popular TV series.
For those who pass by this district, Kuzguncuk, whose reputation dates back to ancient times, cannot be without mentioning a special food. Of course, there are many special recipes of Kuzguncuk, but the most popular one is undoubtedly the famous Kuzguncuk Mushroom, which is made in the Historical Kuzguncuk Bakery. These big cookies, which are made only from hazelnut and almond flour, are among the most popular tastes of the visitors of the district.
Well, is that all? Of course no. There is no one who does not know the famous food writer and youtuber Refika Birgül. Refika's Kitchen is located in the 1923 Simotas building on Kuzguncuk post office street. We're sure there's great smells and chirping sounds coming from that street, she.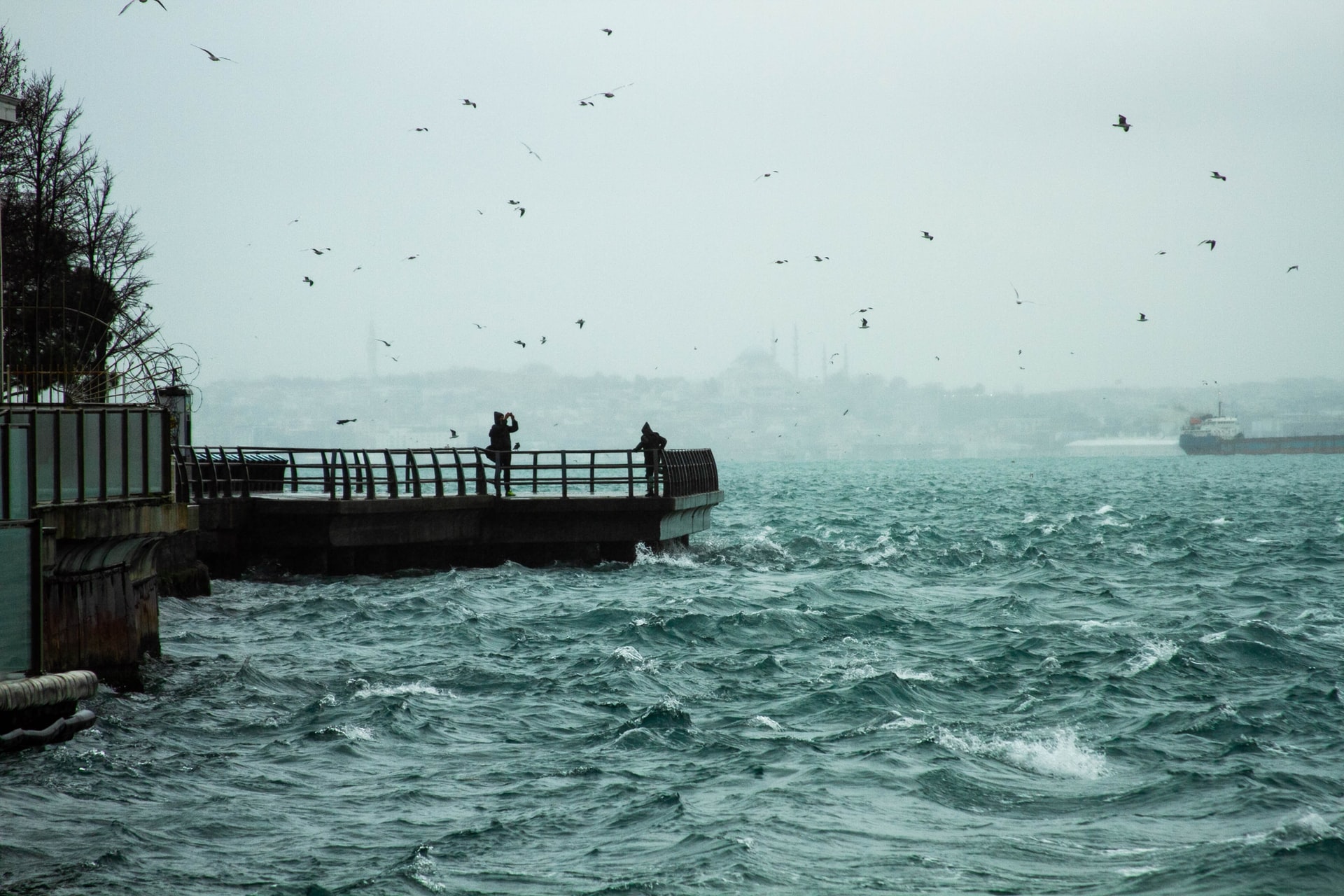 For those who plan to go to Kuzguncuk and want to see it again: How to go?
If you are wondering about the Kuzguncuk district, where it is possible to reach from different parts of Istanbul, or if you can't get enough of sightseeing and are planning to go again, here are a few directions for you. For those who want to reach Istanbul from the European side, you can reach Kuzguncuk by walking or by taking the buses in the direction of Beykoz departing in front of the Mihriman Sultan Mosque, after passing to Üsküdar with the Üsküdar motorboats departing from Beşiktaş Pier. If you want to pass through the Anatolian Side, you can choose the buses or minibuses that depart in front of the Mihriman Sultan Mosque, or you can walk to the nostalgic district Kuzguncuk.