Culture & Travel
17 May 2023

Berlin, the capital of Germany renowned for its history and vibrant culture, is also a shopaholic's paradise. Offering a wide array of shopping experiences, from one-of-a-kind boutiques to international brands, Berlin is a city where fashion and culture intersect. In this blog post, we will delve into the most iconic shopping streets of Berlin, where you can immerse yourself in the captivating world of retail therapy.
Kurfürstendamm (Ku'damm)
One of the most renowned shopping streets in Berlin, Kurfürstendamm, affectionately known as Ku'damm, is an absolute must-visit for fashion enthusiasts. Stretching along this expansive boulevard are world-famous department stores, upscale boutiques, sprawling shopping centers, and delectable dining establishments. While Ku'damm is synonymous with Berlin's prestigious fashion houses, it also boasts charming cafes and historic architectural landmarks, creating an enchanting atmosphere that reflects the city's vibrant energy.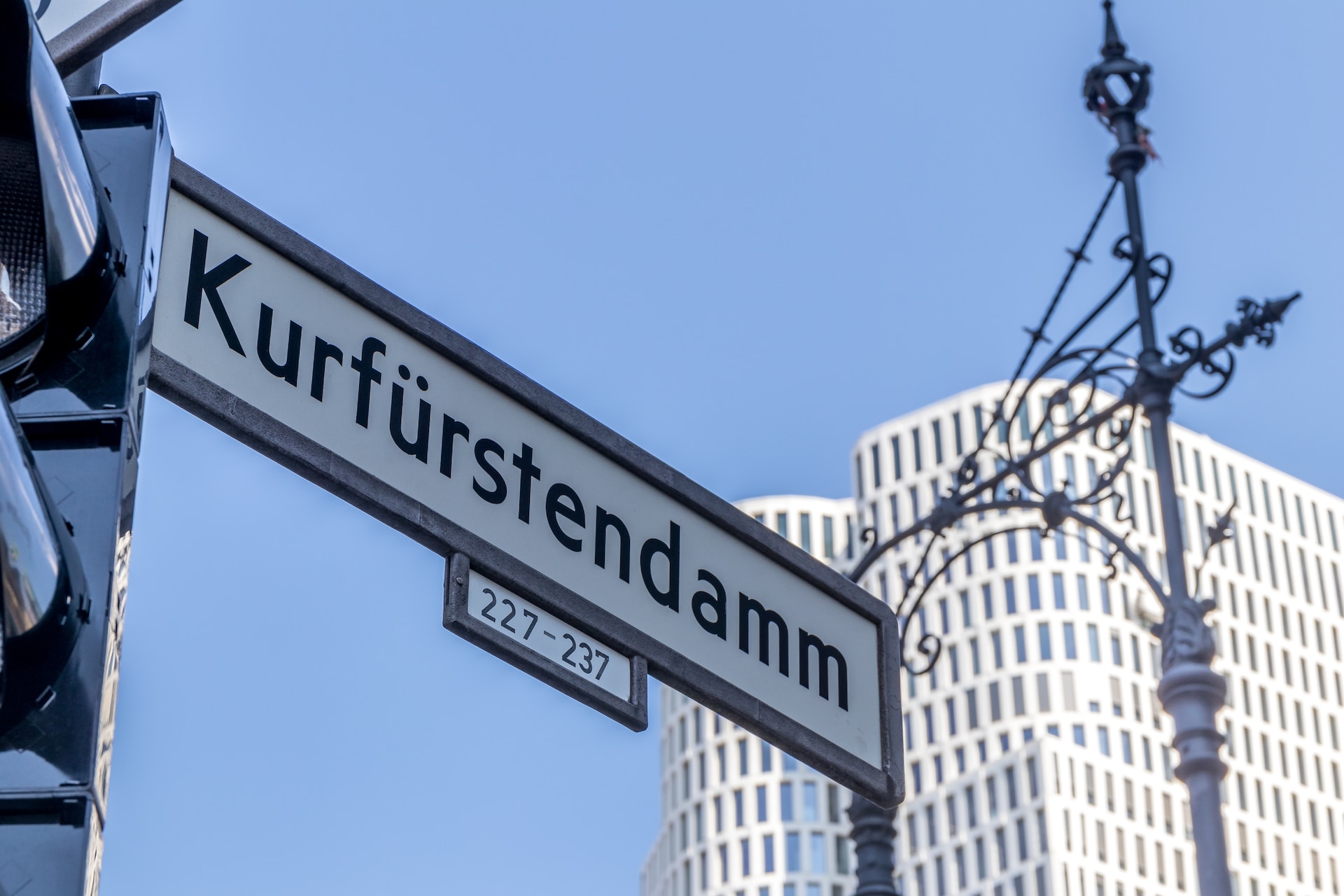 Kurfürstendamm is widely recognized as a hub for leading fashion brands, showcasing boutique stores of renowned luxury labels like Burberry, Gucci, Louis Vuitton, Prada, and Chanel. The street is also home to prominent shopping centers, with KaDeWe (Kaufhaus des Westens) standing out as one of Europe's largest. Adjacent to Kurfürstendamm, this iconic shopping center offers a vast array of fashion, beauty, household goods, and gourmet products, providing visitors with an unmatched shopping experience.
Friedrichstraße
Located in the heart of Berlin, Friedrichstraße offers a unique shopping experience that caters to diverse tastes. This bustling street is adorned with renowned fashion brands, design boutiques, and eclectic shops. As you stroll along, you'll be captivated by the blend of historic buildings, luxury hotels, and enticing dining establishments. Music enthusiasts will also be drawn to the opera houses and concert halls that grace Friedrichstraße.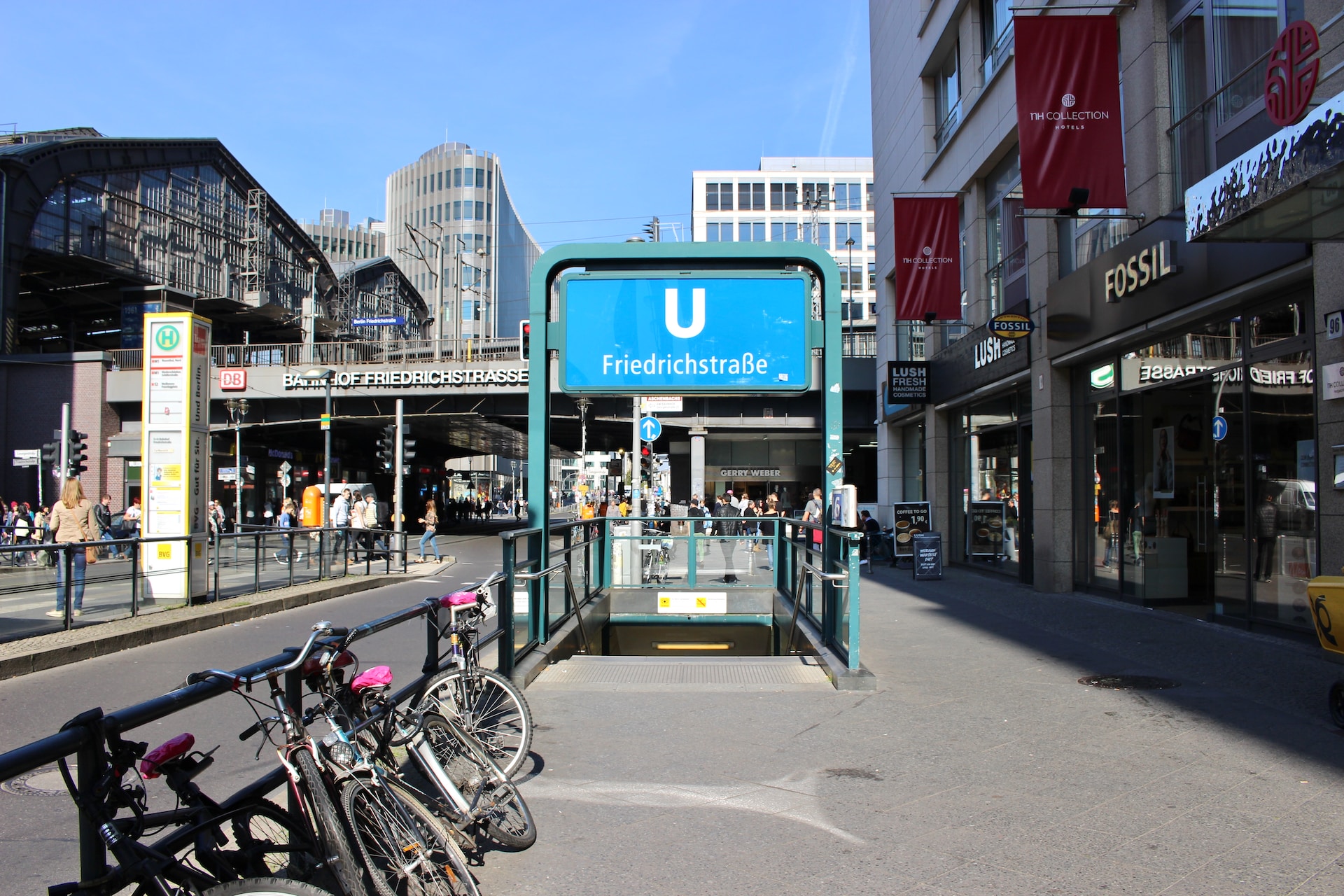 For shopping enthusiasts, Friedrichstraße is a true paradise. The street and its surroundings are home to an array of luxury brand stores. Fashionistas will delight in the boutiques of internationally acclaimed brands like Burberry, Hugo Boss, and Galeries Lafayette, offering a plethora of fashion choices. In addition, Friedrichstraße boasts famous shopping centers such as Quartier 206, where you can discover an assortment of fashion, accessories, jewelry, beauty products, and works by esteemed international designers.
Hackescher Markt
Nestled in Berlin's historic Mitte district, Hackescher Markt allures young and alternative fashion enthusiasts with its vibrant ambiance. Exploring its labyrinthine alleyways reveals a captivating blend of street art, independent fashion designers, vintage boutiques, and design galleries. Embarking on a shopping spree at Hackescher Markt grants you the chance to uncover unique and original pieces that embody individuality. The area is also renowned for its trendy cafes and restaurants, offering a perfect spot to refuel and soak in the vibrant atmosphere.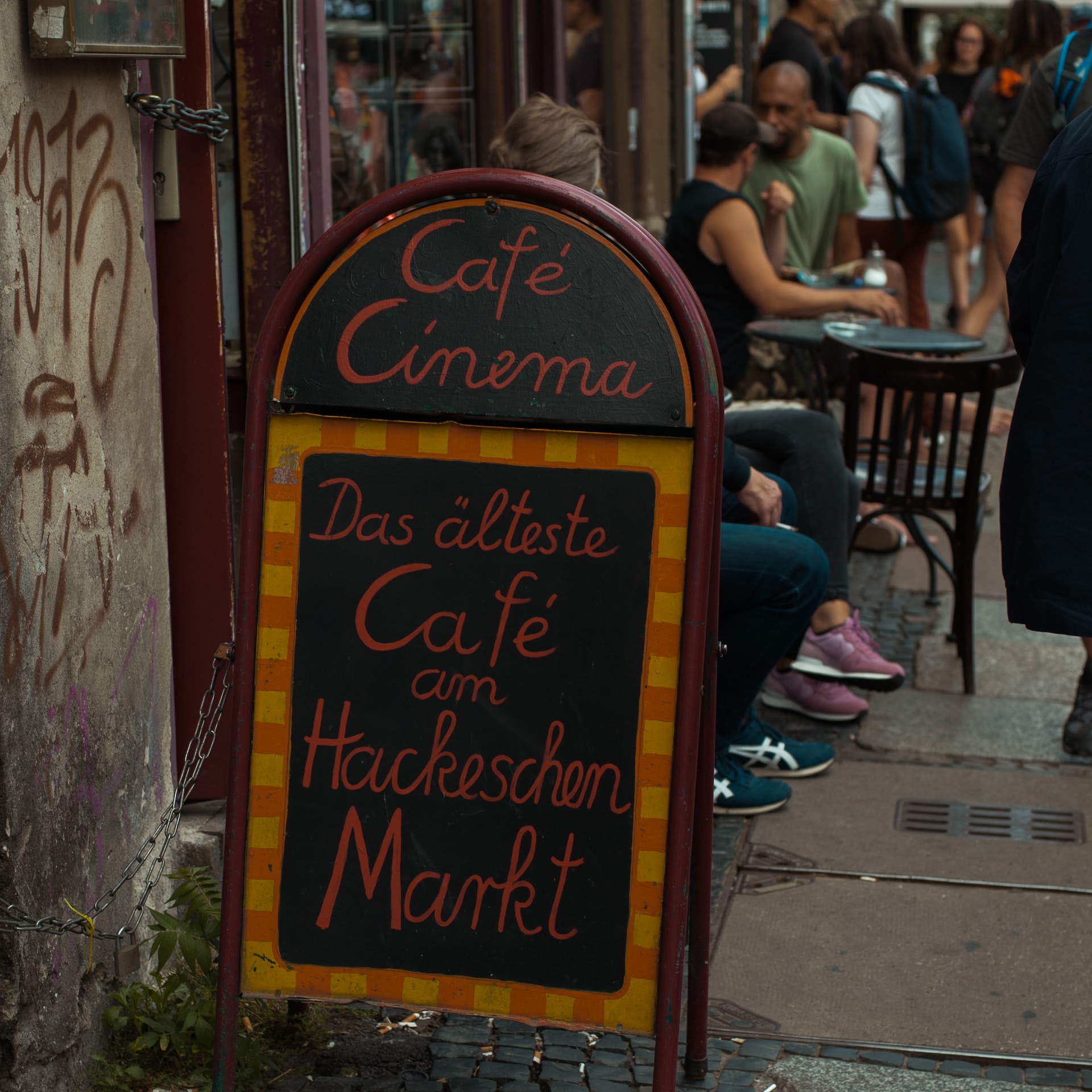 At the heart of Hackescher Markt lies its most famous attraction, the Hackesche Höfe. This enchanting courtyard complex serves as a mecca for shoppers, featuring an eclectic mix of fashion boutiques, design stores, craft shops, and antique boutiques. While indulging in retail therapy, you can also immerse yourself in the rich historical ambiance that permeates the area. In the surrounding streets of Hackescher Markt, you'll find an array of renowned brand stores, offering an extensive range of fashion, footwear, accessories, and cosmetics. Münzstraße, in close proximity to Hackescher Markt, holds particular fame for its alternative and independent shops. Here, you'll discover boutiques showcasing products from emerging designers, vinyl records, books, and vintage clothing, all contributing to the area's distinctive character.
Oranienburger Straße
Situated in Berlin's historic center, Oranienburger Straße is renowned for its vibrant art scene, cultural attractions, and bustling nightlife. However, it also offers a captivating shopping experience. Here are some noteworthy shopping destinations along Oranienburger Straße: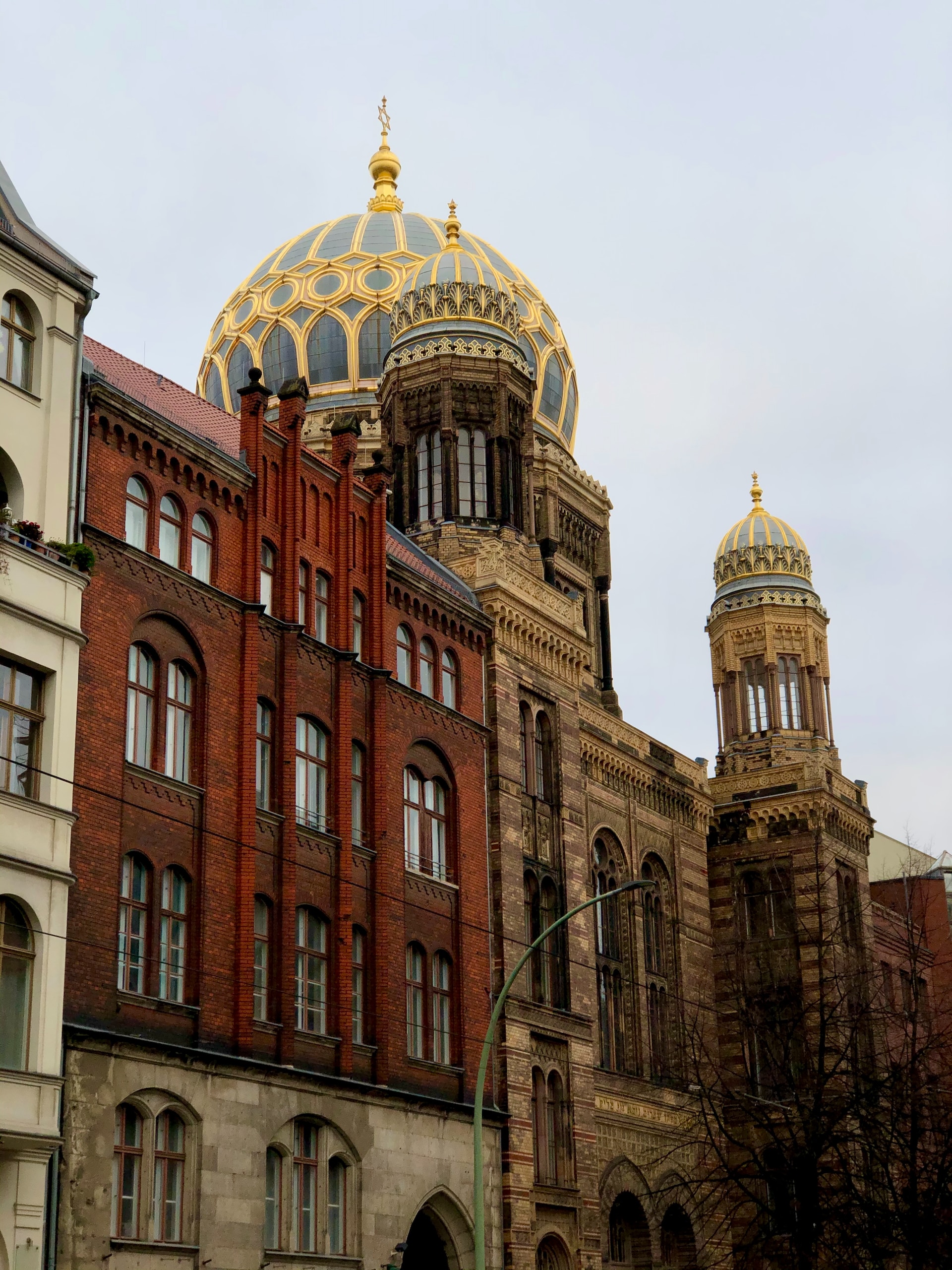 The Design Akademie Berlin, located on Oranienburger Straße, is a specialized school focusing on fashion, textile, and jewelry design. The academy also houses a shop where you can find products crafted by its talented students. Ampelmann, an iconic symbol of Berlin, has established a store on Oranienburger Straße. In addition to Ampelmann figures, the store offers a range of souvenirs, clothing, and accessories. Kunsthandel Michael Schultz, one of the art galleries along Oranienburger Straße, showcases modern art, including paintings, sculptures, and various artistic works. Berliner Kaffeerösterei on Berliner Oranienburger Straße is a delightful shop where you can purchase freshly roasted coffee beans sourced locally in Berlin. Here, you can explore a variety of coffee flavors and indulge in the aroma of freshly brewed coffee.
Alexanderplatz
Renowned as one of Berlin's iconic squares, Alexanderplatz is a bustling destination that appeals to both locals and tourists alike, especially for shopping enthusiasts. The square boasts an array of department stores, shopping centers, and well-known retail chains. One prominent shopping destination at Alexanderplatz is the Alexa Shopping Center, which stands as one of the largest in the area, housing a vast selection of shops and dining options. Inside, you'll discover an extensive range of fashion boutiques, cosmetics stores, bookshops, toy stores, and much more. On the upper floor, you can enjoy a delightful culinary experience at several restaurants and cafes.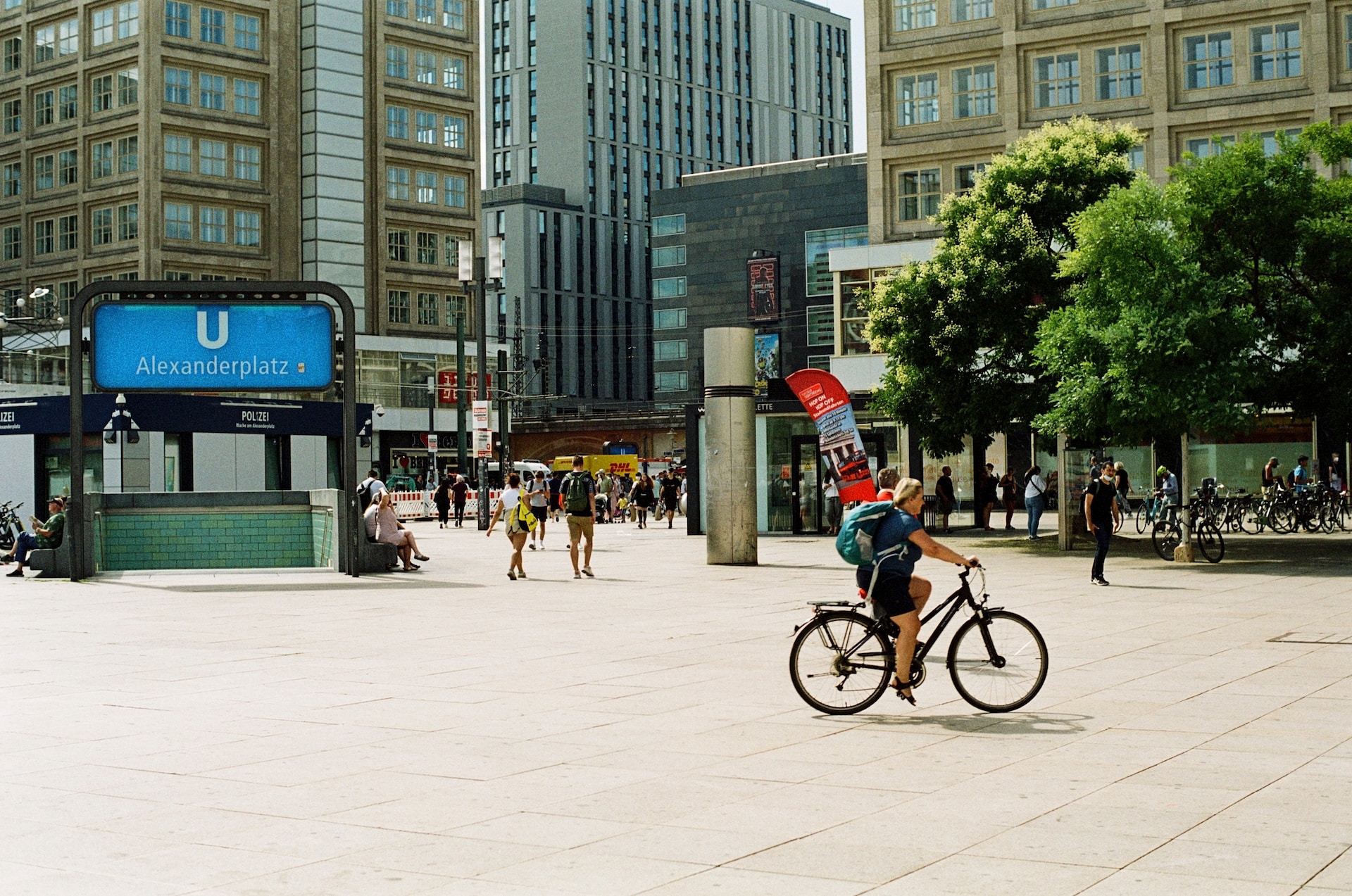 Among the noteworthy stores located in Alexanderplatz is a branch of Primark, a beloved fashion retailer known for its affordable clothing and accessories, catering to customers of all age groups. Additionally, the square is dotted with numerous small shops offering a diverse range of products, including clothing, footwear, souvenirs, jewelry, and beyond. With its vibrant shopping scene, Alexanderplatz stands as an enticing destination for a memorable shopping experience in Berlin.
Neukölln
In recent years, Neukölln has gained prominence as a flourishing shopping district within Berlin. This area has undergone urban revitalization efforts, resulting in a vibrant hub of diverse shops. Neukölln boasts an array of establishments, including alternative boutiques, vintage stores, design shops, and outlets offering handmade goods. Among the popular shopping destinations in Neukölln is the area known as Reuterkiez. Here, visitors can explore a variety of small boutiques showcasing handmade clothing, jewelry, and accessories. Additionally, Reuterkiez is home to antique stores, vintage clothing shops, and bookstores. The district also features temporary outlets such as pop-up shops, street vendors, and design markets. Neukölln offers a distinct shopping experience, deviating from Berlin's traditional shopping districts, as it exudes an alternative and creative atmosphere. It has garnered significant popularity among the younger generation and hipsters, catering to a wide range of styles and budgets.