Food
7 December 2022

Although Istanbul is not the capital city, it is almost the heart of the country in many areas. This city, whose streets smell of history, is also very rich in food and drink. It is also legendary with its famous places that will add flavor to the unpleasantness of life.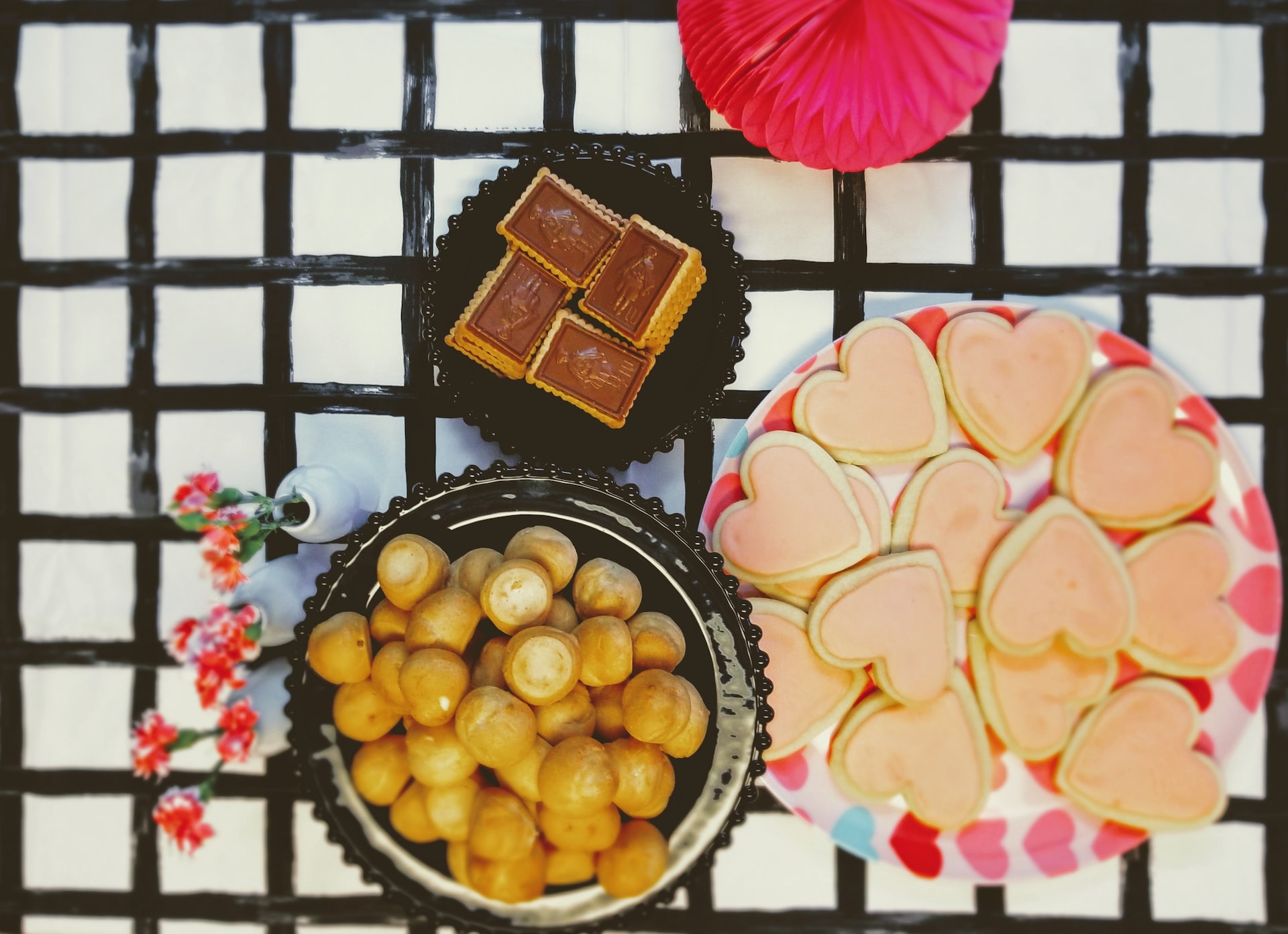 Saray Muhallebicisi
In the years mentioned with longing, there is no one who does not know about the pudding shops, where the stylishly dressed ladies and gentlemen of Istanbul organized their meetings. Contrary to the cafe culture of today, there was Saray Muhallebicisi, who made the old Istanbul Istanbul in those years. This 85-year-old story has turned into a culture over time, and today it continues to host guests with varieties such as honey cream, warm pastries, and fresh tea.
Dilek Pastanesi
Dilek Pastanesi, which is one of the places where those who live according to their habits cannot give up, is one of the rare places that maintains its traditions and quality without breaking its originality. The best part of Dilek Pastanesi, which has a rich product range with baklava varieties, milk desserts, donuts, and delicious water pastry, is the best part of Dilek Pastanesi, despite the places where you can't hear the other person while chatting, La Vie En Rose or Besame playing in the background with pleasure while sipping your hot drink. The fact that you can listen to classics like Mucho. Dilek Pastanesi, which started its journey in the Fatih district, the center of Istanbul, in 1957, has branches in many districts today.
Fatih Sarmacısı
When you're in Fatih, we should talk about the historical wrapper before you go away. Although the small shop located on Fatih's Fevzipaşa Street is a simple place, its historical past is quite magnificent. The most famous dessert of the shop, which was opened by İbrahim Bey, who worked as a dessert master in the palace, is the wraps, which are also the favorite dessert of Fatih Sultan Mehmet. Let's see if this sherbet dessert prepared in the form of a roll and covered with apricot marmalade will impress you that much.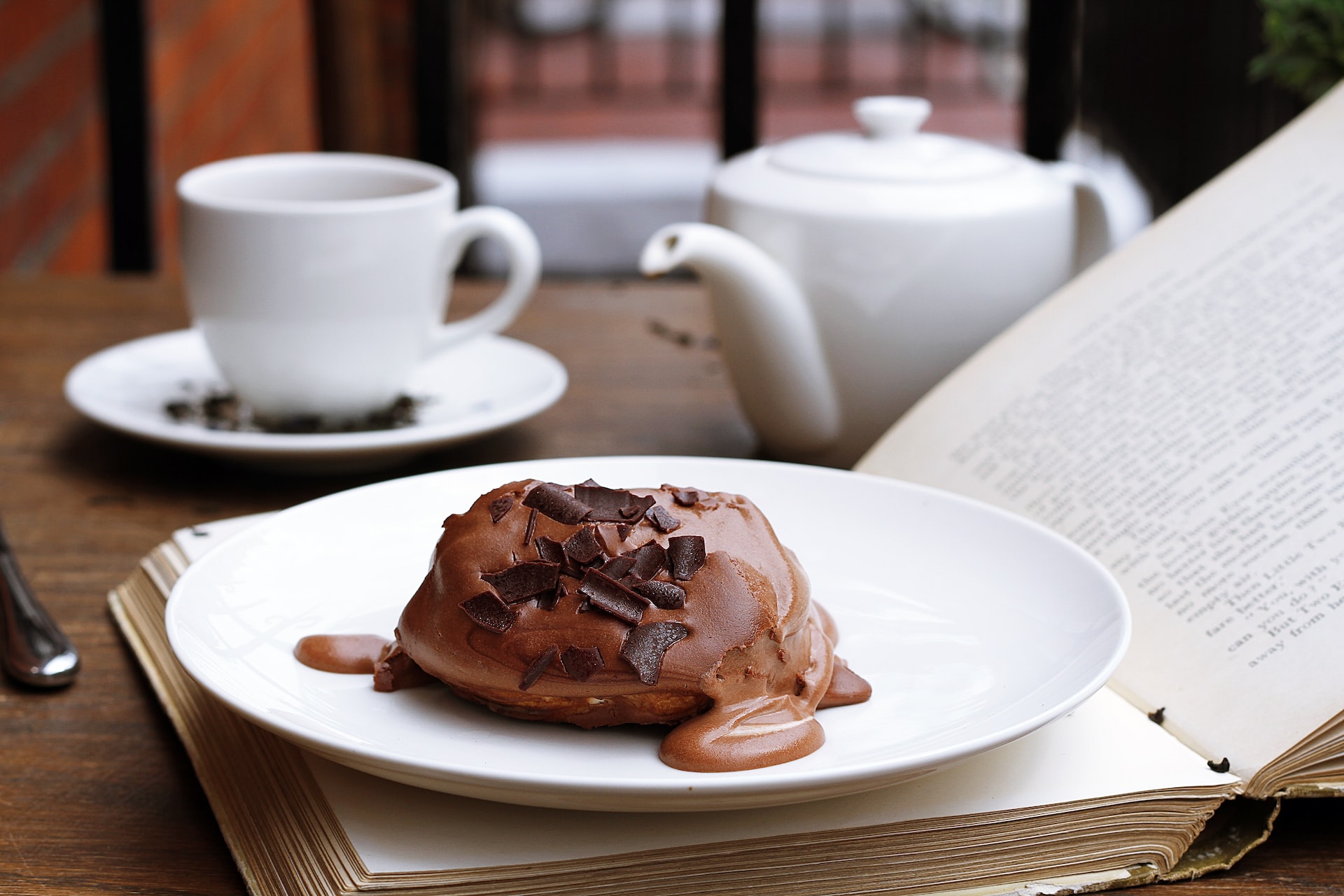 İnci Pastanesi
Lucaz of Albanian descent Zigoridis is a name who immigrated to Istanbul from the Balkan lands and continued on his way with his own brand after working in various patisseries here for a while. Zigoridis wants to offer a taste that is different from everyone else, and as a result of various trials, pouring chocolate sauce on balls filled with delicious cream creates profiteroles, which we all know very well today. Of course, this delicious dessert was very popular at that time, just as it is today, and İnci Pastanesi became famous in a short time. Today, unfortunately, it is not in its old place, but it is still in Beyoğlu and is still known as "the best address for profiteroles."
Baltepe Pastanesi
In 1930, Osman Bekiroğlu set out to produce and sell desserts and ice cream. The shop, which takes its name from Baltepe, where there are vineyards in Macedonia, leaves the Balkans exactly 25 years later and comes to Istanbul. One of the famous dessert shops of the Fatih district, Baltepe Pastanesi, is still based on natural and organic products and takes care to stay true to Balkan flavors. Especially its ice cream and tres leches are very famous.
Sarıyer Muhallebicisi
The story of this pudding started with Hacı Şakir Göçmen, who migrated from Albania to Sarıyer during the Balkan Wars. It is not difficult to guess that Sarıyer Muhallebicisi, which has been serving for three generations since 1928, has put a lot of effort and dedication behind this success. For example, Hacı Şakir Göçmen established a farm in Zekeriyaköy to provide the most natural and freshest milk to be used in his desserts. Do you think this is the reason why the desserts of the historical Sarıyer Muhallebicisi are so legendary?
Cemilzade
When Turkey is mentioned abroad, one of the first things that come to mind is Turkish delight. Not to mention Cemilzade, who is one of the most important mosaics of a culture famous for its Turkish delight. Established in 1883, the shop became famous in a short time with its mash and Turkish delights. Today, they continue to serve in their branches in Istanbul with their paste and Turkish delight, the recipes of which have not changed for 135 years.
Beyaz Fırın
Opened by Kozma Stoyanof in the 1800s, Beyaz Fırın has been keeping its name for five generations. The place, which was opened in Balat as Kosma's Poğaça Simit Bakery in 1836, has managed to come today as Beyaz Fırın, defying the years. Beyaz Fırın, which has survived despite being moved to different districts of Istanbul over time, is very famous today for its cakes and chocolates. You should definitely try the delicious cakes of Beyaz Fırın, which also prepares special cakes for ceremonies such as promises, engagements, birthdays, and weddings.
Ali Muhiddin Hacı Bekir
Ali Muhiddin Bey, the owner of the sweets, is known for his depiction that defies the centuries… He started sugar production in the shop he opened in Bahçekapı, Fatih, in 1777. To describe his success, he was called the man who turned the craft into art. Haci Bekir, who manufactured his products using honey and molasses sweeteners, began to use essences such as rose, gum, and cinnamon by pounding them in mortar. In this way, different hard candies came out. Ali Muhiddin, who used flour for production before, started to add starch to his formulas with the discovery of starch. As we follow the innovations and apply them to their original recipes, we have inherited the famous Turkish delight and confectionery.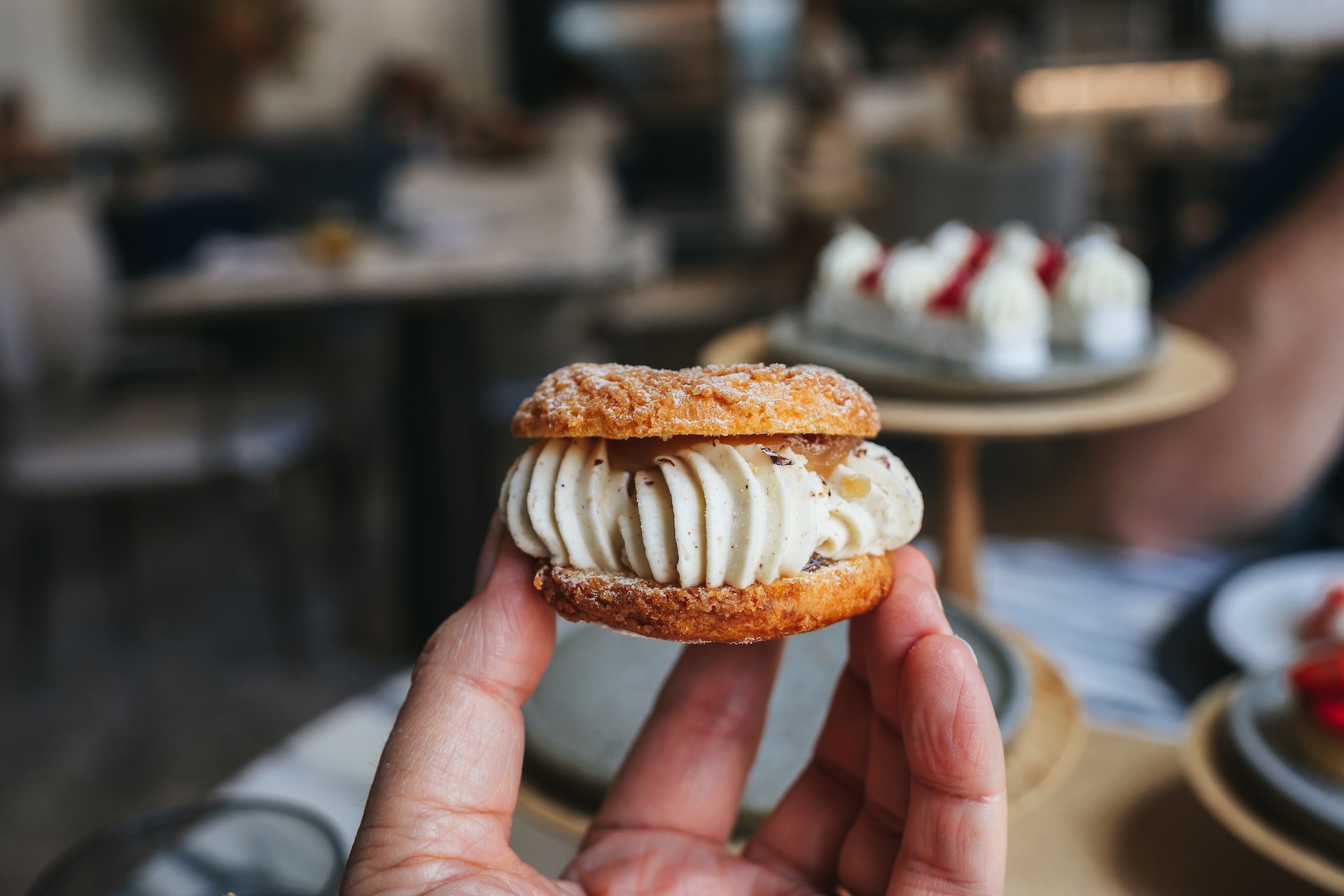 Meşhur Bebek Badem Ezmesi 

(The Famous Bebek Marzipan)
The birth of marzipan in the Bebek district of İstanbul is based on a love story. When Mehmet Halil Bey, the son of a Mudanian candy master, comes to Istanbul for training, he falls in love with Anastasia. The condition for Anastasia's father to allow this marriage is that they reside in Istanbul. Mehmet Halil Bey then rents a small shop in Bebek and starts to practice his father's profession here. The shop, which was famous with the name of Madam's Marzipan at the time, has become a very famous dessert shop that attracts many people who want to eat only these marzipans to Bebek district.
J'adore Chocolatier
This is where you will feel yourself in a small boutique chocolate shop on the side streets of France. J'adore Chocolatier in Asmalımescit is a chocolatier that gives the impression of an attic at first glance and where nostalgic inspirations are used heavily. Wall sconces emitting yellow lights, small round tables, and Edith Piaf's sweet voice emanating from the speakers make your blood boil in this place. The most famous dessert is Oh La La Beatrice. Although the chocolate cake decorated with cream and strawberries causes long queues in front of the shop from time to time, it is worth all the trouble for the love of chocolate.