Culture & Travel
21 July 2022

If you want to have a secluded, quiet, peaceful and silent holiday this summer, Kabak Bay should definitely be among your options. Kabak Bay, Butterfly Valley, Faralya Village and its endemic plants all manage to become one of the favorite places of holidaymakers with its unique scenery. In this bay, which is frequently shared with the effect of social media, you can go camping by grabbing your tent, staying at the hotel, and discovering nature. We have written everything you want to know about Kabak Bay.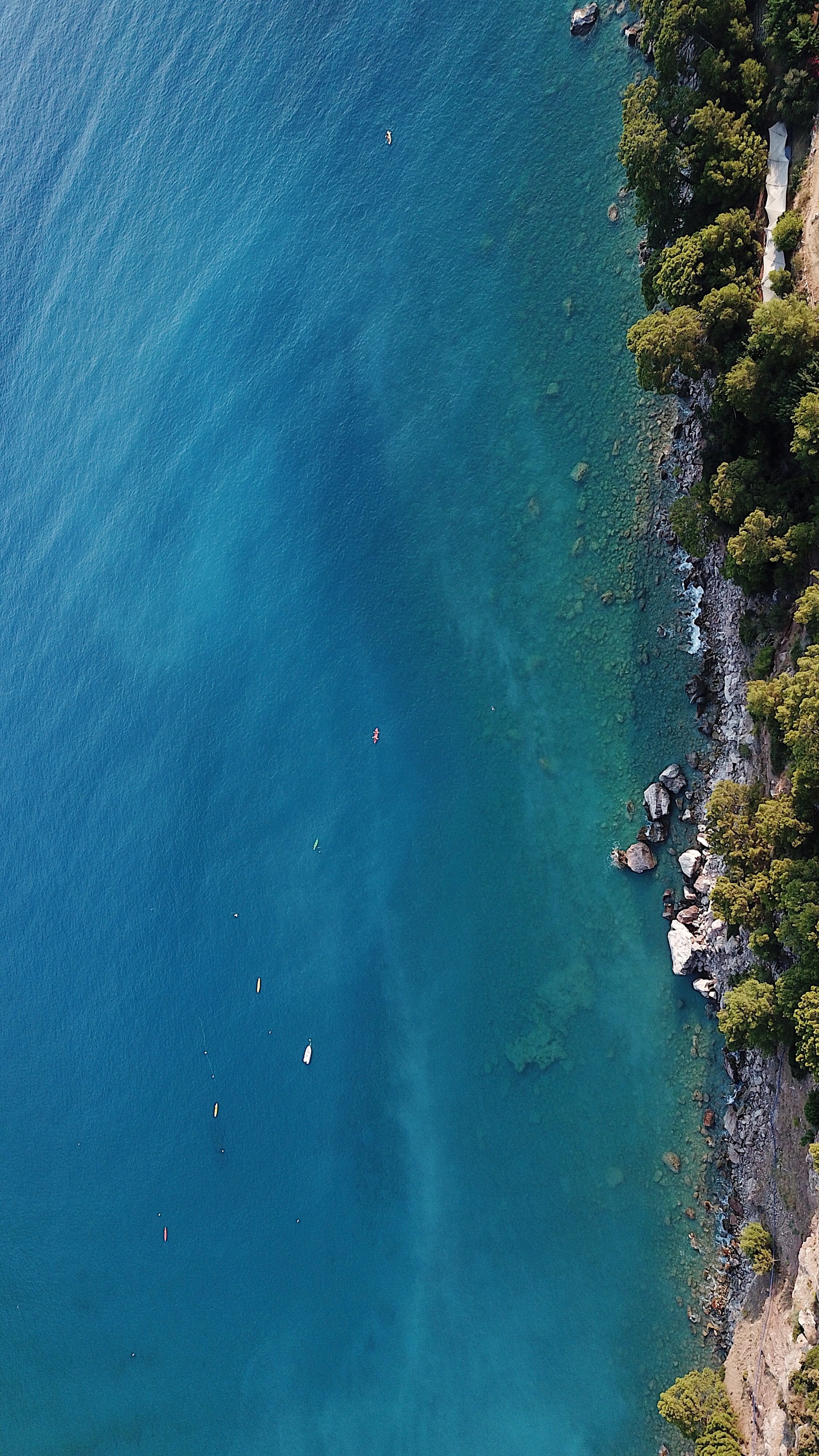 Kabak Bay is a heavenly bay located in the beautiful village of Fethiye, Faralya, within the Muğla region. Discovered in 1987, at the foot of Babadağ, this 200-meter cove is surrounded by endemic plants. You can easily reach this unique bay by traveling from Dalaman airport to Fethiye. You can easily go without walking by taking the Faralya minibuses departing from Ölüdeniz and the minibus to Kabak Bay. Kabak Bay is only 4 km away from Butterfly Valley. If you want to walk by exploring the beauties of Faralya village, you can enter the region with only a 30-minute walk. On the other hand, you can easily go by boat that you can rent from Ölüdeniz. Thus, you can enjoy the endless blue during the bay journey. You can make a more enjoyable journey by renting a boat individually or with your loved ones.
Kabak Bay is located at the foot of Babadağ. We must remind you that the famous Babadağ is among the 100 protected mountains of the world. You won't be able to get enough of the view of this bay, which is only 33 km away from Fethiye. It passes through Kabak Bay on the Lycian Way, one of the longest walking routes in the world. The Lycian Way is among the top ten long-distance walking routes in the world. While you're at Kabak Bay, you can take a walk on the Ancient Lycian Way. The Ancient Lycian Way is a wonderful natural track that starts from Fethiye Rock Tombs and extends to Antalya. This route, which has become the favorite of camping lovers and nature walkers, is known as one of the best trekking tracks in the world. You can spend unforgettable days in this bay with its wonderful view and nature. Since the region is a protected area, it does not contain any hospitality facilities. The entrance to Kabak Bay is free of charge. There are also free places where you can take a shower after enjoying the sea. We recommend you stop by Faralya Village while you are in Kabak Bay. Located within a 30-minute walk, this village is counted among the 6 hidden paradises in Turkey, according to The Times newspaper. This village, which has an area of ​​​​approximately 40 km, offers a wonderful view with its nature. Located in the protected area, this village is a peaceful environment dominated by blue and green.
It's not possible to enter the famous Butterfly Valley while visiting Kabak Bay. Surrounded by 350 meters of steep cliffs, this valley has a magnificent view. Butterfly Valley got its name from more than 80 butterfly species living in the valley. No construction is allowed in the valley. In this area, which is a first-degree protected area, you can see different types of butterflies for 10 months, except for the winter season. If you want to have a different experience on your holiday, these unique butterflies will not leave you alone with their different species as night and day butterflies. If you want to spend the night in Butterfly Valley, you can stay in the area with your own tent.
If you want to camp in Kabak Bay, you can stay here. Although the fees vary by season, you can find accommodation options, including dinners at affordable prices. You can enjoy the sun and the sea in this region, which has a clean sea and a 200-meter beach. If you have a calm and peaceful holiday plan, Kabak Bay will remain in your memory as an unforgettable holiday memory. There are more than one camping area, wooden houses, and accommodation areas for you to set up tents in Kabak Valley. Breakfast and meals are served as an open buffet at the camps in Kabak Bay, and you can also drink tea made from herbs from the region during the day. If you wish, it's also possible to come and stay in the region with your own camping tent. You can have a different holiday experience in this completely natural environment. Although the hotels in Kabak Bay do not have an all-inclusive system, you can stay in a few hotels as a full board. In order to create a natural environment in this bay, which is a first-degree protected area, most of the hotels are made up of bungalows. You can choose tree houses and bungalows for a holiday in touch with nature. You can sleep by watching the stars in the middle of the red pine forests. Kabak Bay should be on the first-choice list for those who plan a holiday away from stress and noise.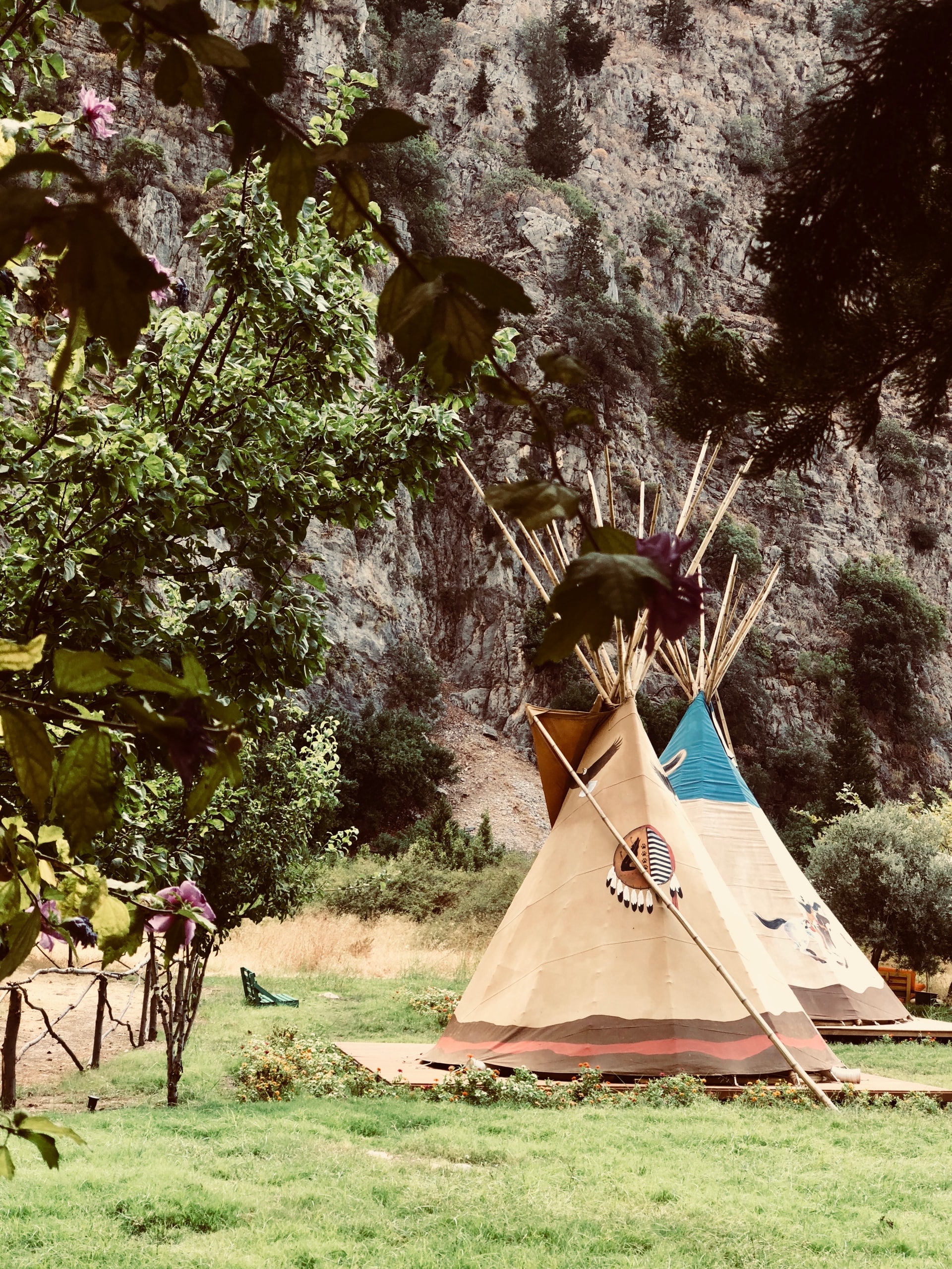 Kabak Bay offers an environment of seclusion for those who want to be close to nature and away from the chaos of the city. While swimming at Kabak beach, you will be enchanted by the turquoise sea with its fine-grained sands and large pebbles. The coldness of the water is ideal for swimming throughout the season as the bay stops the wind effect. There is a cafe and restaurant next to the beach, and you can rent sun loungers and umbrellas from here. If you don't want to rent, you can enjoy this wonderful area with your own chair and towel. Reach for your towel and inhale the scent of pine trees and the sea; enjoy the Kabak Bay!