Culture & Travel
26 January 2022

Manisa, known as "City of Princes" in the Aegean Region, is one of the favorite cities frequently preferred for local and foreign tourists.  Every inch of a place with so much history and beauty should be visited and seen, but such a beautiful city also contains a district that is just as valuable; Kula. This lovely county also has a very interesting nickname for "Burnt Country".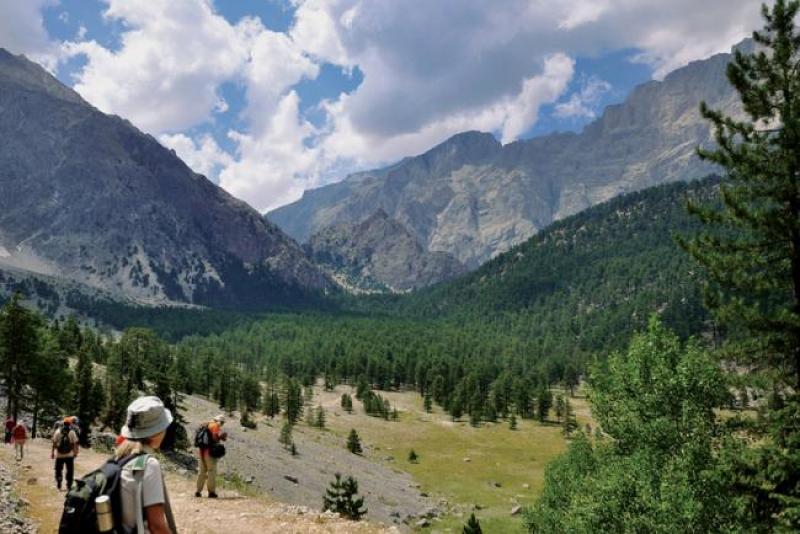 Well, if you ask where the nickname Burnt Country comes from, it is possible to see this name in the writings of the famous geographer and historian Strabon. According to a legend, Strabon, who thought that the region appeared barren and black as if it were "burned" in ancient times, named Kula today "Katakekaumene" or "Burnt Country".The place, whose name has changed to Kula to this day, extends beyond mesmerizing people with both its historical and natural beauties.
Kula, which is the first volcanic area of our country, is approximately 118 km from the center of Manisa and is located on the İzmir-Ankara highway. Numerous tourists go to the place, which is quite easy to reach, every year. Kula, which has hosted many civilizations on its land that smells of history, even served as the capital of the Principality of the Germiyanoğulları. In fact, it is possible to find human footprints from the First Age in the region.
Places to Visit in Kula
Kula Fairy Chimneys is one of the most beautiful gifts created by history and left to Kula. Although they have images reminiscent of Cappadocia, Kuladokya is nothing less than Cappadocia.  You can visit the fairy chimneys in the Gediz Valley every season, every hour. As mentioned before, you have a very good chance of seeing volcanoes that are not active at the moment in Kula, which is a volcanic region.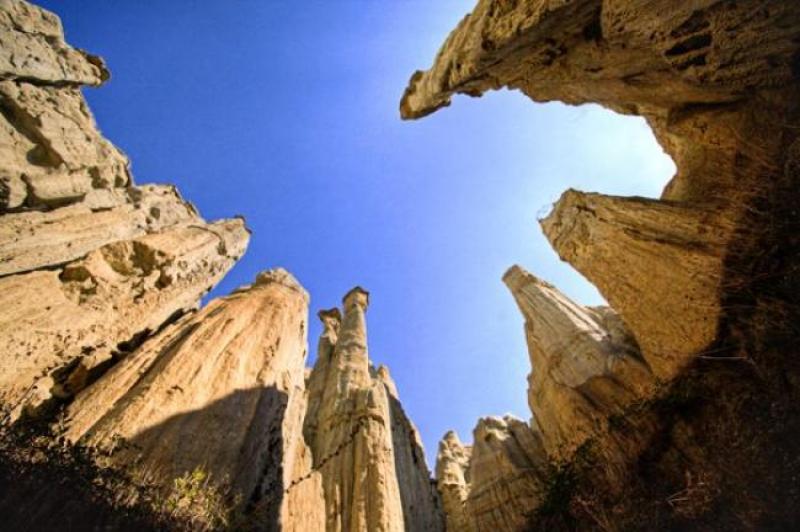 You can get this chance at Kula Geopark. You can also see the volcanic eruptions left behind by volcanic eruptions in the area known as Divlit Volcano and go for a walk among the lava caves. If you don't want to walk, you can also choose a 34 kms bike trail for visitors. Strabon visited the area, which was spread over a large area and was not black and green at the time of the volcanic eruptions, and named it Burnt Country.
In addition to natural beauties, there are many valuable structures that people have left to the present day. One of them is the traditional Kula Houses. The houses were built in the 18th century. The 19th century Ottoman architectural features and one of the most beautiful aspects of the houses is that these architectural beauties can be preserved to this day.  Houses where we can easily observe the architectural style of the Ottoman Empire and the urban life of that time are examples of houses called a full Turkish House. Each Kula house has a large courtyard and you go to these courtyards with a large door. In tribute to Kula's volcanic property, stones named karataş(blackstone) were used  build of the house. Houses appear to be connected by eaves on their roofs, so you can easily walk the streets of houses both on a very sunny day and in rainy times. Nowadays some of the houses are run in the form of museums or cafes, and the most convenient place to visit them is the Kula Cultural House Museum. 
Another place to visit is Emir Hot Springs. These hot springs, like any Kula structure, are an example of history. The hot springs in Şehitlioglu Village are composed of the ruins of baths from the Roman-Byzantine period. There are two drillings in the hot spring, one of which is 59 degrees(celsius) and the other is 63 degrees(celsius). The place, which has been a water source for countless people for centuries, remains an important place for health tourism in Turkey.There is also a facility with a capacity of 36 rooms in the area so that you can stay when you visit Emir Hot Springs.