Culture & Travel
22 April 2022

After a difficult winter, we deserved to embrace nature, to meet the sea, to breath in the air. The feast holiday, which lasts five days with the weekend, is perfect for this.

Whether it's the sea-sun, the vineyard or the jungle camp; Whichever one we prefer, the economics of our holiday are at the top of all our priorities. Knowing this, we have prepared feast candy recommendations for Flyista readers who have not yet made up their minds. If you're ready, here are the most economical holiday ideas for Ramadan 2022!
1- Seferihisar, İzmir
If Çeşme-Alaçatı comes to mind when it comes to vacationing in Izmir, we believe that this idea will change completely after this article. Prices in Seferihisar, Turkey's first "quiet city" (cittaslow), are quite reasonable – especially compared to Çeşme – and the sea is no less than those touristic Mediterranean resorts. Although its popularity has increased recently with more and more people discovering it, Seferihisar is still a fishing town.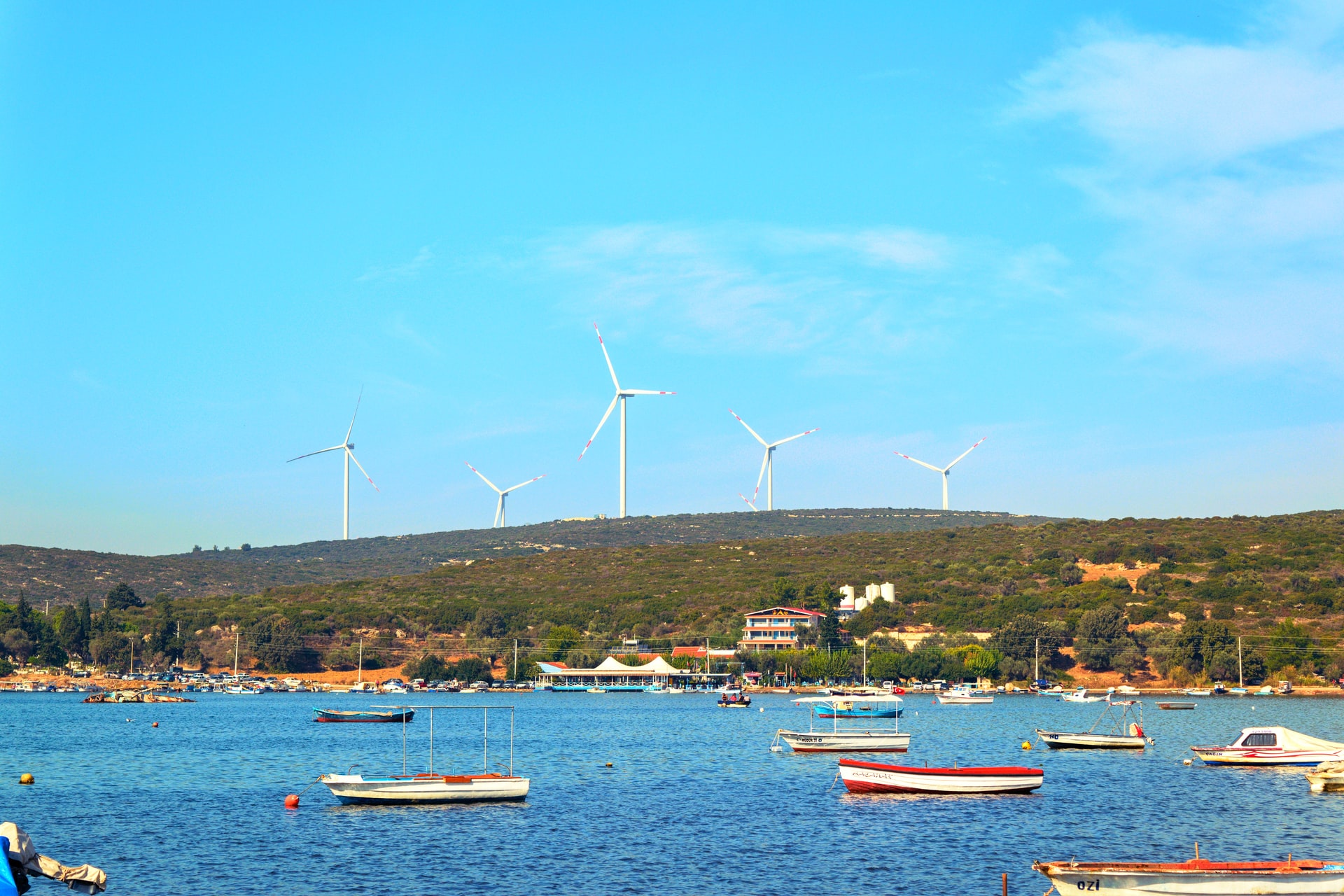 The Ancient City of Teos, the Kaleiçi neighborhood famous for its cats, fishing boats lined up along the coast and the sparkling sea, give you more than you expect from a holiday and it does not tire your pocket. Accommodation options include many campsites, boutique hotels and cozy hostels. We recommend that you spend your time from the sea and sun renting motorcycles and visiting the surrounding villages. Don't forget to stop by Turgut, also known as lavender village, buy Seferihisar's famous Karakılçık bread from the producer's market in Ulamış village, walk around the souvenir stalls at the night market and taste the dolma of pumpkin blossoms from the hands of peasant women in the organic market of Sığacık.
2- Dalyan, Muğla
If we say count the touristic cities of Muğla, it probably won't be the turn of Bodrum, Marmaris, Fethiye to Dalyan, but if you come across a regular, he will not be able to finish telling you about Dalyan. So what makes Dalyan so special? For one thing, İztuzu, one of the most beautiful beaches you will ever see, is also the home of the endangered Caretta Carettas. Dalyan, a unique ecosystem with its complex lagoon, reeds, canals and lakes in very few places on Earth, is also home to heart-beating beauties with the Ancient City of Kaunos and the majestic King's Tombs carved into the rocks.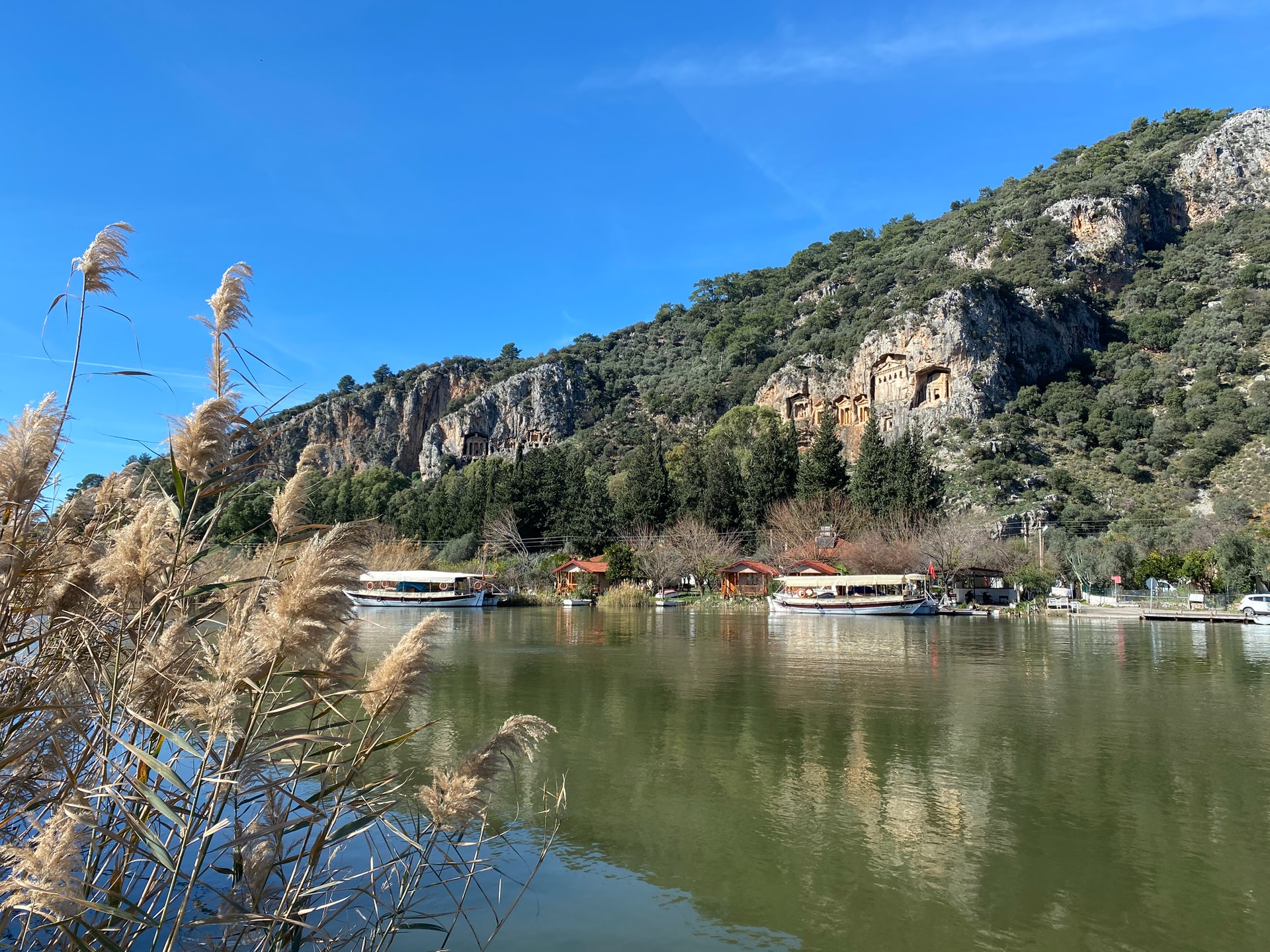 We think the best option is to rent a holiday home so that you can have a crowded but economical holiday with your group of friends or family. Since it is already a protected area, the settlements are mainly concentrated inland, but let's say that transportation is very easy everywhere. Your list to be made during your Dalyan holiday should include taking a healing mud bath, visiting the Ancient City of Kaunos, taking a boat ride over maze-like canals, renting a canoe and exploring the caves.
3- Samandağ, Antakya
Now we will talk about a hidden gem in the most beautiful place in the Mediterranean: Samandağ. For some reason, the Mediterranean has never been a place that comes to mind, and perhaps it still owes its beauty to its unexploredness. So at the expense of its regulars, we'd like to remove this ore from its hiding place and introduce it to you. Hatay, the cradle of cultures, is also an epic gastronomy city. So it's unlikely you'll be able to go on a five-day vacation here and come back without gaining weight. But you'll taste such flavors that you probably won't mind the weight you've gained.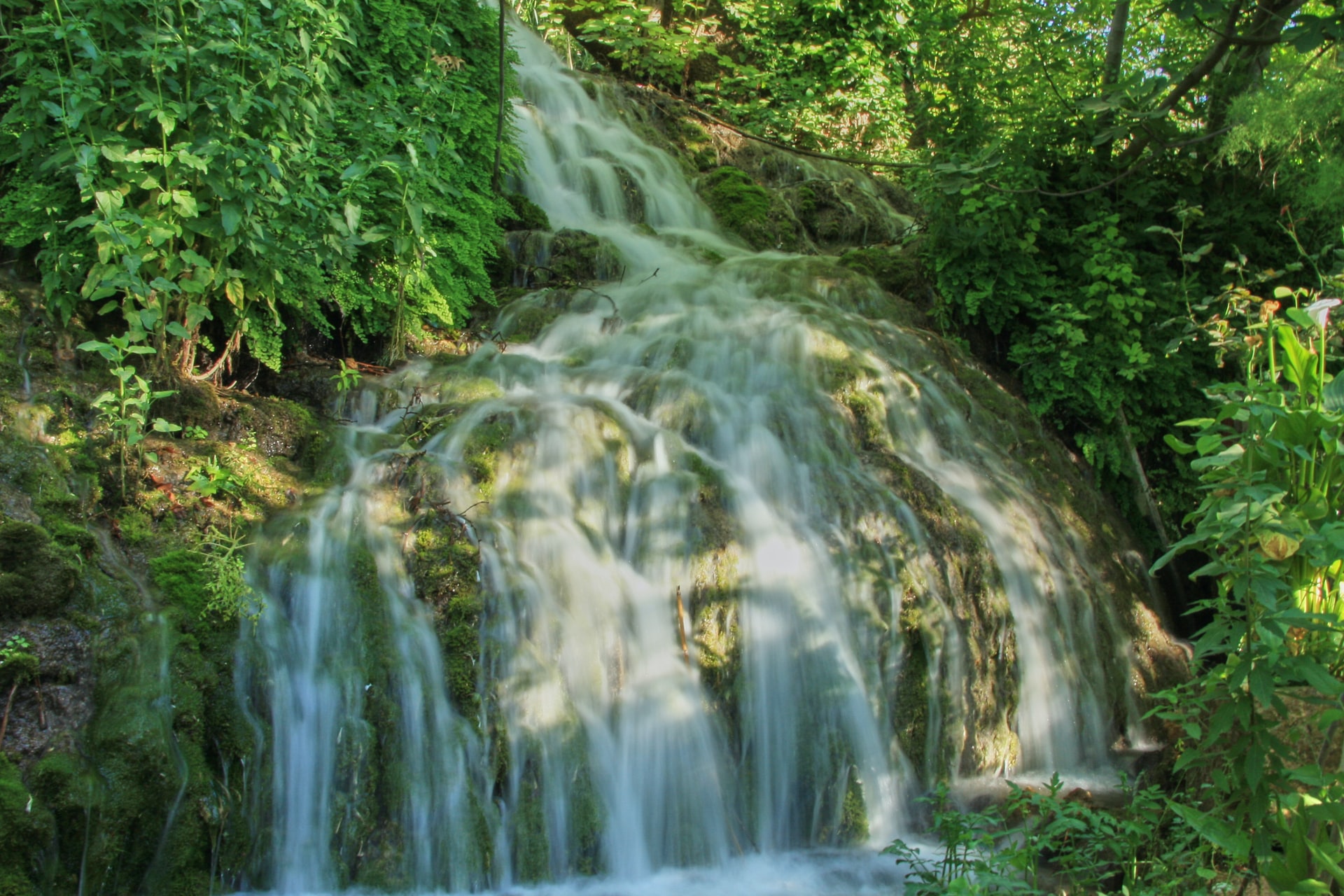 There are many options to visit in Samandağ, which is famous for being the longest coastline in Turkey. Titus Tunnel, which was carved into the rocks by hand in Samandağ, which was an important port city in the past, Cradle Cave with Roman tombs, Batayaz Plateau, which is a natural beauty, Hatay Archaeological Museum, Turkey's largest mosaic museum, are just some of these options. Although it is extremely inviting with its thin sandy beach, let's also remind you that it has a very choppy sea and may not be very suitable for children.
4- Altınoluk, Balıkesir
Altınoluk, in Edremit district of Balikesir, is another alternative where you can take an economic holiday. Here you are fully saturated with the sea, nature, history and oxygen because Kaz Mountains are literally Turkey's oxygen tank. While enjoying the sea and the beach on the blue flag beaches, you can crown your trip with a visit to antandros ancient city and learn more about the city with the works in The Tahtakuşlar Museum, Turkey's first private ethnography museum.
Altınoluk, which has many campsites in the forest, is also home to the legendary hills and natural areas of Kaz Mountains. The first and perhaps most famous of these is Sarıkız Hill. Hasan Boğuldu Pond and 27 kilometers of Şahinderesi Canyon, which are located within the borders of the National Park, are popular places where you can have a picnic and go on long nature walks.
5- Amasra, Bartın
Of all the holiday options, it would not be to stop by the Black Sea. Amasra, a small and untouched town, is one of the most beautiful places in the Black Sea. Amasra, a blessing for those who seek calm and peace, is located in a magnificent bay with its back to the lush forests. This place is really ideal for retreating, relaxing and disconnecting from the world because you can often explore from start to finish without having to wander among large groups of tourists.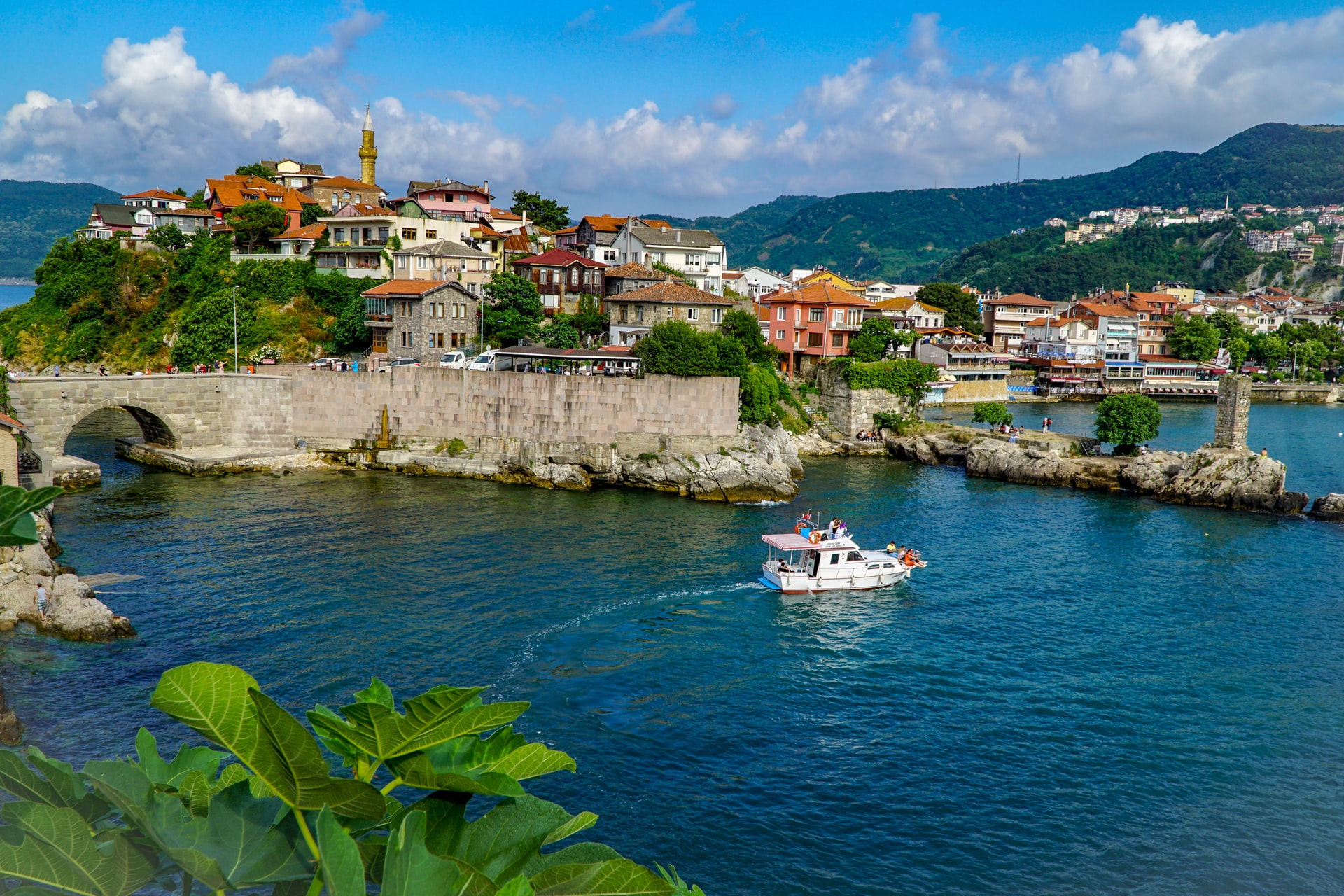 Due to the Black Sea climate, spring may not be suitable for entering the sea, but we recommend that you make your way to Amasra to sip your tea against the sea in the tea gardens on the beach, to go up to the ancient Direkli Rock, which is a royal pool, to visit the landscape, to visit monuments such as Amasra Castle and Kuş Kayası Monument, to explore its individual caves, especially georgian cave, and to engrave every shade of green in your memory.