Food
15 June 2022

Hamburgers, who entered our lives with fast food chains such as McDonalds and Burger King, continue to jump into an era. Offering a hearty option with specially made meat, delicious meatballs, abundant ingredients, soft hamburger buns, crispy french fries and various delicious sauces, burger places bring a new breath to the hamburger culture with their homemade hamburgers. We have listed the best hamburger restaurants in Istanbul for you, with a new one being added every day.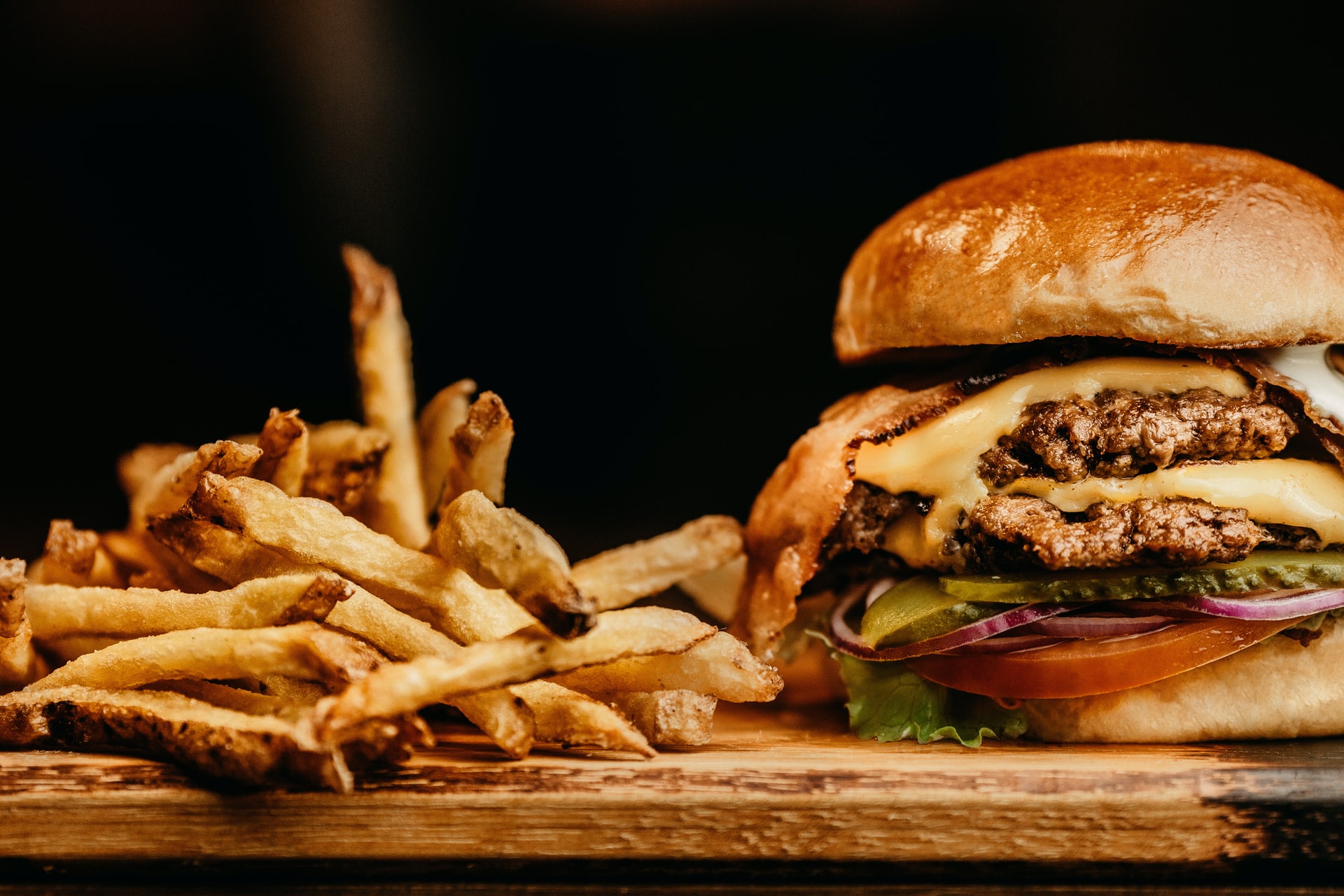 Akali
Akali is among the best and most assertive hamburger restaurants on the European side of İstanbul. Located in Akaretler, the place is among the favorite places of burger lovers with its hamburger prepared with a special sauce mixed with barbecue sauce and honey whiskey. These delicious burgers are offered in 3 types. You can create your own flavor with 80-160-240 grams of meatballs, by choosing the ingredients to be added to the burger, which includes cheddar and pickles. These ingredients include avocado cream, eye egg, cheddar, Jack BBQ sauce, caramelized onions, pork bacon, beef bacon, jalapeno mash, and pickled salsa.
Zula
We can say that Zula, located in Istanbul Harbiye, is a hamburger paradise. Standing out with its delicious homemade hamburger bread, Zula has 3 types of hamburger on its menu. The basic hamburger includes cheddar, caramelized onions, truffle mayonnaise and pickle relish. Bacon is used as an extra ingredient in the hamburger, which is referred to as Edizione. In addition to hambuger, street delicacies such as hot dogs and tacos are on the menu. We definitely recommend you to try the Zula burgers, which are in the hearts with their crispy fries, delicious hamburger buns and sauces.
Biber Burger
Biber Burger serves with its headquarters in Beşiktaş and branches in Bomonti and Moda. The bread of the legendary hamburgers is inspired by the Brioche recipe, made with milk and cooked on a charcoal grill. Jetlag Buster Burger, Monster's Cut Burger, Imperial Burger, Old Fashion with caramelized onions, Roquefort Burger with Roquefort cheese are among the favorite hamburgers in your menu, which includes nearly 20 types of hamburger. It is among the favorite places of hamburger lovers with its delicious burgers cooked on a charcoal grill, homemade sauces and raspberry lemonade.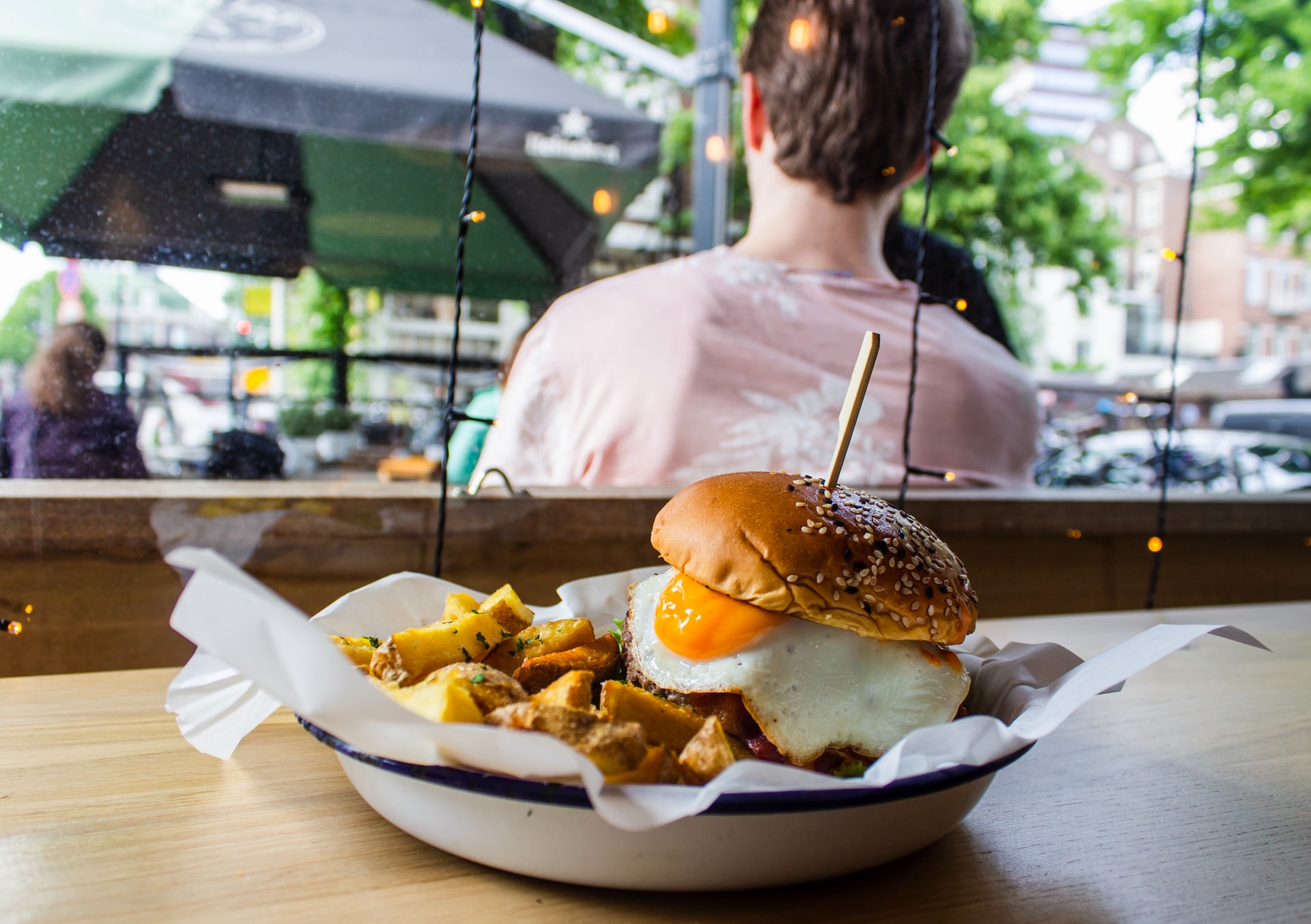 Baltazar
Providing service in Karaköy with its delicious burgers, Baltazar offers you the most delicious hamburger of Karaköy with its meat cooked in coal fire in front of your eyes. Among the most special flavors of Baltazar are the Baltazar Burger, which consists of smoked meat, cheddar cheese, and caramelized onions, and the Mexican Burger with meatballs cooked over charcoal fire, chili sauce, Mexican beans, lettuce and jalapeno peppers. In Baltazar, which takes great care in the selection and resting of the meats, Lokum Burger and Blue Cheese Burger are among the other delicious burgers that should be tried.
Virginia Angus
Virgina Angus provides service in Istanbul's Eminönü, Nişantaşı and Ataşehir districts. Serving as a steakhouse, Virginia Angus serves delicious hamburgers with 120, 200 and 240 gram options, accompanied by homemade special spiced potatoes. Delicious hamburger buns are made with a special leavening technique. He cooks the meat by sealing and cooking it on charcoal fire and blending the ingredients that accompany the hamburger himself. The menu of Virginia Angus, which includes a variety of hamburgers, features magnificent hamburger patties, smoked meat and the Virginia Burger flavor with caramelized onions and cheddar with a little more meat added to it.
J Burger
Located on the Çiftehavuzlar coastal road of İstanbul, J Burger is among the best burger places on the Anatolian Side. The place, formerly known as Jumbo Burger, has been in existence in the same place since 1977. They have been making all the recipes with the same flavor for more than 40 years, from the special consistency mayonnaise sauce that adds flavor to their homemade burgers, to their special ketchup and crispy french fries and cooking techniques. In the J Burger menu, which includes many options from Fish Burger to Egg Burger, hamburgers can be ordered in two different sizes. The menu also includes a vegetarian burger option for those who are not good with meat.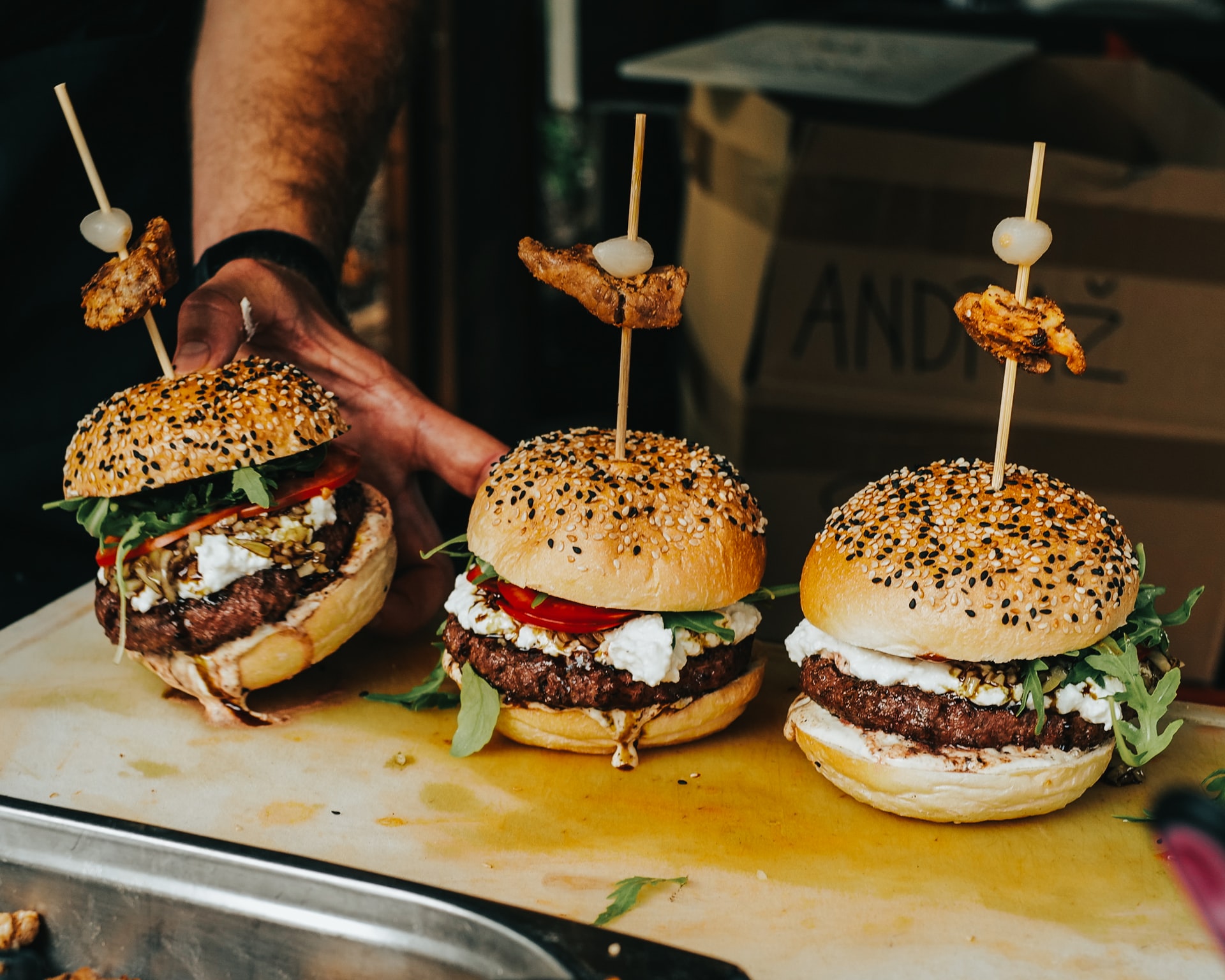 2 Bites
Located in the Moda district of Istanbul, 2 Bites is among the best burger places on the Anatolian side. The burgers they prepare with their own recipes leave an unforgettable taste on the palate. Brisket and ribs are cooked for 12-14 hours on texas-style oak wood. In addition to their home-made hamburgers with their special sauces prepared from rib oil, they also have their own special recipes, french fries, sauerkraut, pickle hummus, potato salad and barrel sodas prepared with seasonal fruits.
Burger Lab
Located in the Karaköy district of Istanbul, Burger Lab is among the best hamburger restaurants in the Karaköy district. Serving in Akmerkez and Maslak Uniq, along with Karaköy, Burger Lab uses carefully selected daily heifer meat. The place, which has a rich menu, uses hamburger breads that they cook fresh daily in their hamburgers that they prepare with their own unique recipes. For those who want to eat without bread, there is an ice burger with hamburger patties placed between lettuce leaves. Lab Burger is among the favorite hamburgers in the menu, which offers a variety of delicious hamburgers with 120, 150 and 180 grams options.