Culture & Travel
9 September 2022

While all eyes were on the World Wrestling Championship, which will be held in Belgrade, Serbia on September 10-18, 2022 in the world sports community, we could not miss this important sporting event. Especially as we are getting ready to send off important athletes from our country to Belgrade… The tournament, in which 7 athletes in Freestyle, 5 in Women's and 8 in Greco-Roman Style were seeded at the World Seniors Championship, starts on September 10 with a very intense program.
In the Footsteps of Our Ancestor Sport
The tournament is also an important opportunity for those who want to both support our national athletes and explore Belgrade. We have explained the places we want you to see in Belgrade in our Visa Free Discovery: Belgrade article, and now we have compiled Belgrade hotels that offer accommodation services close to major attractions.
We wish success to our national athletes once again and start promoting these hotels.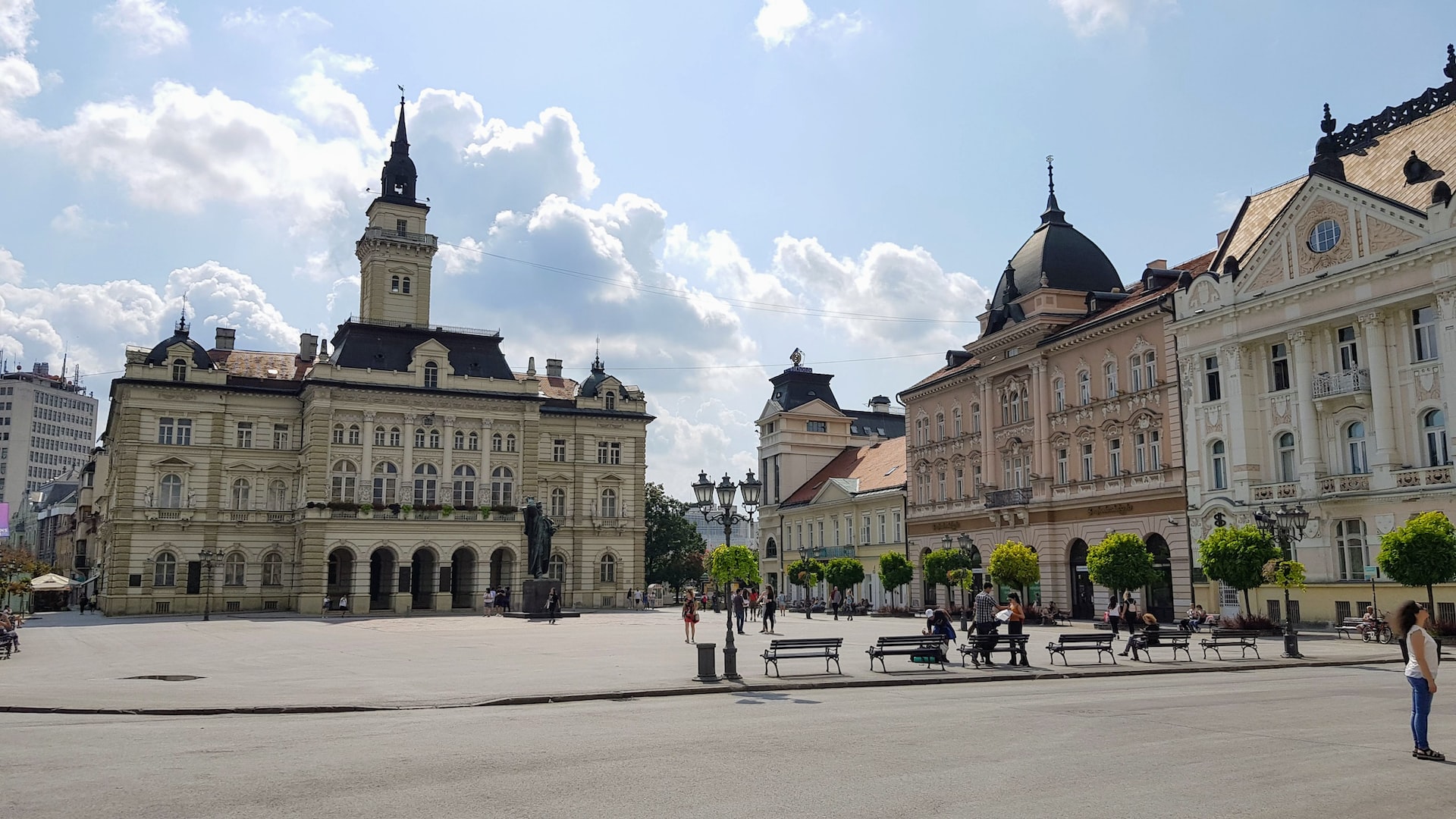 Maison Royale
Located on Mihailova Street, the most vital area of ​​Belgrade, Maison Royale is waiting to welcome its guests with its stylish and eye-catching architecture. Mihailova, which is a full shopping and pedestrian street, is right next to historical beauties such as colorful shops to visit, Kalemegdan Park and Belgrade Castle. Located 19 kilometers from Belgrade Nikola Tesla Airport, Maison Royale stands out as a hotel that can be preferred in Belgrade for a comfortable stay. Also within easy reach are Maison Royale Hotel, Ethnographic Museum, St. Michael's Cathedral, Alexander Nevsky Church, St. Sava Cathedral.
Belgrad City Hotel
Belgrad City Hotel, which is a 15-minute walk from Belgrade Republic Square, is among the hotels that can be stayed in Belgrade with its flowery balconies, comfortable rooms and pleasant architecture. The hotel, which is located near the Belgrade Train Station, provides service in two buildings as 3 and 4 stars. Another nice thing about the hotel, which is 18 kilometers from Belgrade Airport, is that it is close to well-known spots such as the famous bohemian quarter Skadarlija and Terazije Square.
Hotel Majestic
Located in the center of Belgrade and 200 meters from the Knez Mihailova shopping street, Hotel Majestic is another remarkable hotel with its great location. With its stylish and modern rooms, delicious Belgrade food, dim lighting, and traditional style, Hotel Majestic is one of the most ideal hotels to stay in when you come to Belgrade. The hotel is 500 meters from Belgrade Fortress and Kalemegdan Park, and 20 kilometers from Nikola Tesla Airport. Hiding the magical face of Belgrade, Hotel Majestic is a 3-minute walk from the National Museum of Serbia.
Hotel Nobel
With its rich breakfast and modern face, Hotel Nobel is another alternative you can stay in Belgrade. Located approximately 18 kilometers from Belgrade Nikola Tesla Airport, the hotel has a beautiful garden where you can breathe a sigh of relief. If you came for business, we can say that Hotel Nobel is a hotel suitable for working. The hotel, which has a total of 54 rooms, also provides airport transfers if you wish.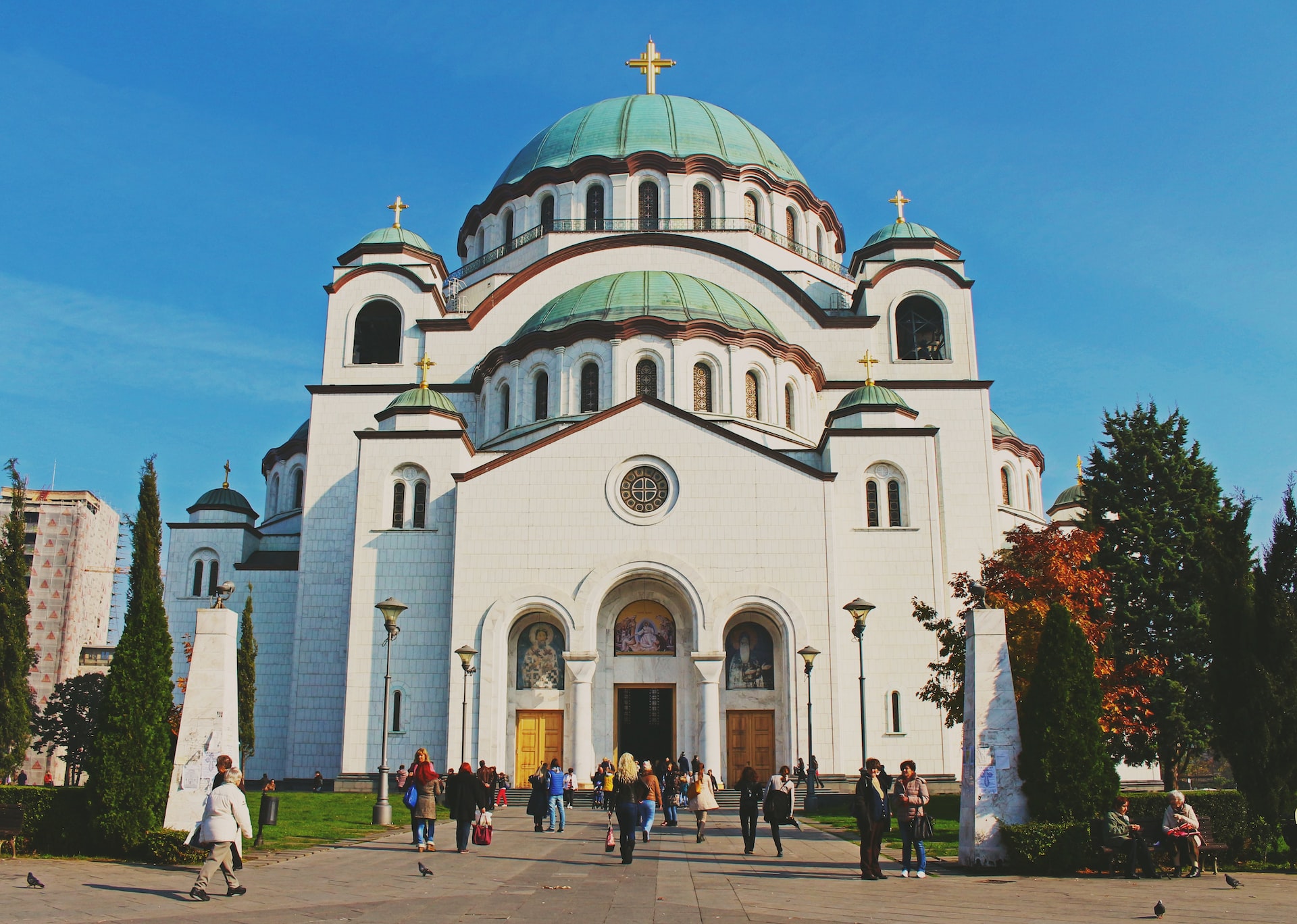 Rei House Apartmani
Located about 8 kilometers from the center of Belgrade, Rei House Apartmani has alternatives such as sauna and jacuzzi. Offering immaculate and modern rooms, room options with terraces, deluxe and superior apartments and different accommodation options, the hotel is 25 kilometers from Belgrade Nikola Tesla Airport. Rei House Apartmani, which also has a hot tub for relaxation and a large terrace where you can breathe, can be an interesting option for your stay.
Hilton Belgrade
How about trying the Hilton experience and luxury in Belgrade? You have spent a whole day living and visiting Belgrade, rest is next, leave yourself in the hands of Hilton, exhaust yourself in the gym and then enter the sauna, you will see that all your tiredness will end instantly. End the day sitting on the hotel terrace with a beautiful view and enjoy Belgrade. The hotel is located in the heart of the city, 20 minutes away from Belgrade Nikola Tesla Airport.
Hotel Moskva
Featuring a wellness and fitness centre, Hotel Moskva occupies an empire-style building. Featuring a famous patisserie, the hotel is within walking distance of Republic Square and the bohemian Skadarlija district. The hotel, which stands out with its comfortable beds and delicious restaurant, is one of the choices of travelers. It awaits its guests with its rooms with free Spa service, a red carpet laid out at the entrance as if welcoming the kings and queens, and its central location.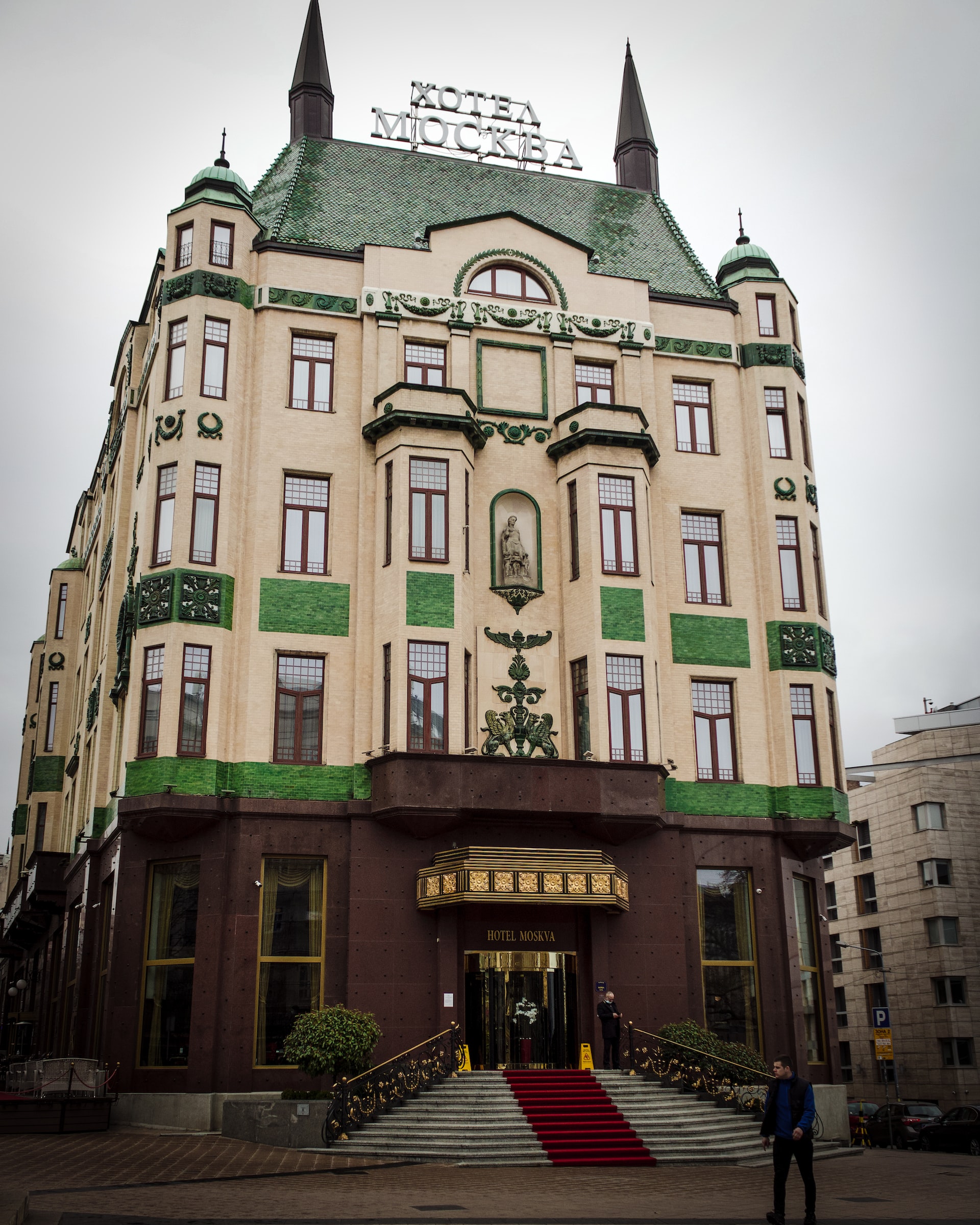 Mark Hotel Belgrade
Combining simplicity with modernism, Mark Hotel Belgrade is 5 minutes' walk from the Nikola Tesla Museum, St. It is a 15-minute walk from the Sava Temple. The Serbian National Assembly and Tasmajdan Stadium are nearby, and Belgrade Nikola Tesla Airport is 18 km away. Combining comfort with elegance, Mark Hotel Belgrade will be a logical choice for travelers who plan to stay in the center.
Metropol Palace, a Luxury Collection Hotel, Belgrade
Get ready to start the day by having breakfast at a restaurant with a magnificent view of Belgrade. You've been out all day, now it's time to relax, do you want a relaxing indoor pool or a calming massage? All alternatives are at your fingertips. Nikola Tesla Museum is 320 meters away, St. Mark's Church is 650 meters away and Saint Sava Cathedral is 1 km away. If you want to stay in a luxurious and comfortable atmosphere, we recommend you to take a look at Metropol Palace.
Capital Hotel Garni
Capital Hotel Garni, 20 kilometers from Belgrade Nikola Tesla Airport, stands out as a hotel that combines modern and traditional architecture. Located in the pedestrian zone, the hotel is 2.5 km from St. Sava Cathedral and 3 km from Belgrade Arena. The hotel, where a nice and delicious breakfast is served, is located 4 kilometers from the Danube River and the Sava River, which is the right tributary of the Danube River. The National Museum is 470 meters away, the Military Museum is 500 meters away and the Belgrade Fortress is 660 meters away.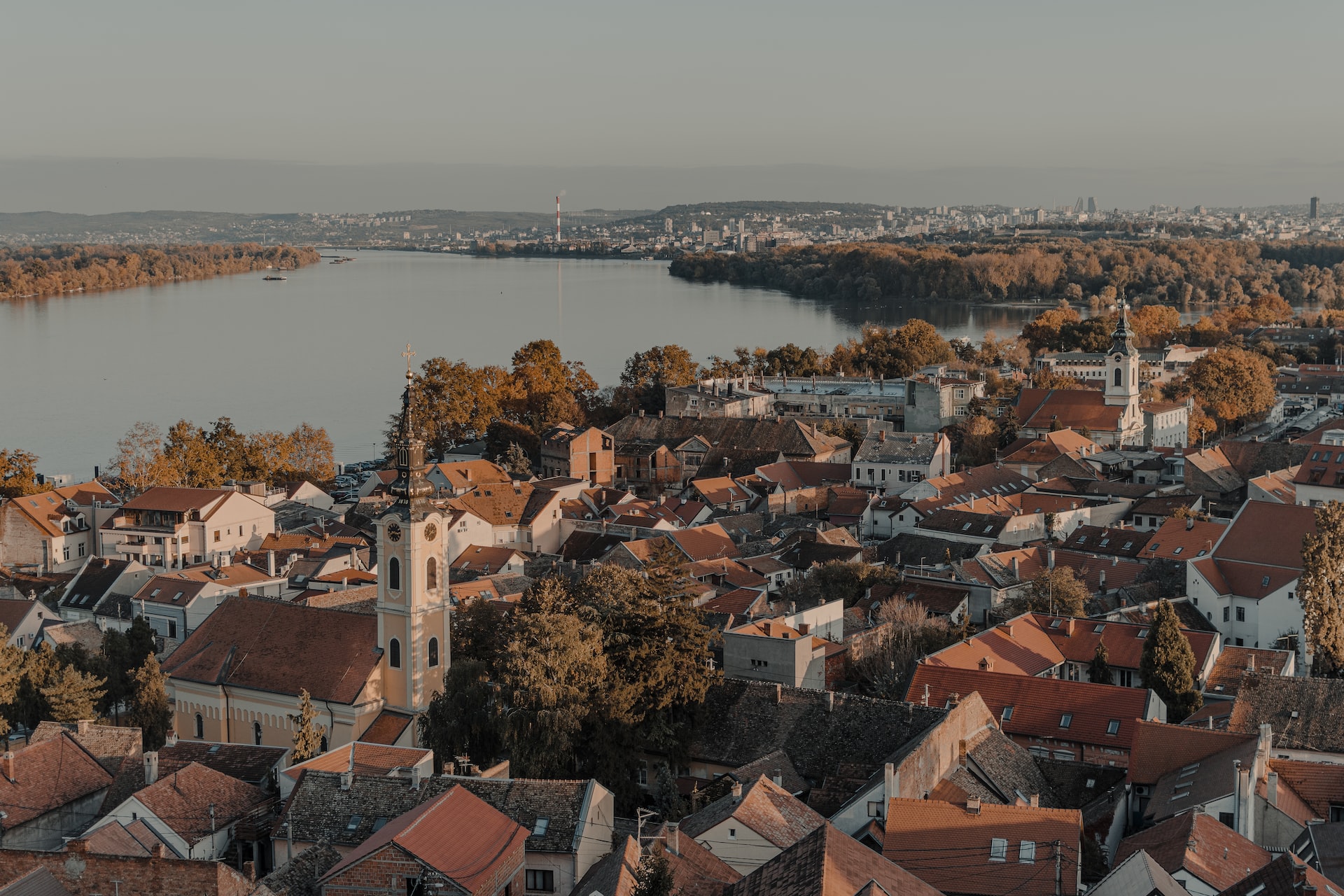 Eden Luxury Suites Terazije
Who can say no to a luxurious and comfortable accommodation right in the heart of Belgrade? Eden Luxury Suites Terazije, which stands out with its modern decoration and central location, manages to impress its guests with its Belgrade view and modern lines. Located 13 kilometers from Belgrade Nikola Tesla Airport, the hotel awaits visitors who experience Belgrade to its fullest.