Food
1 November 2021

When you think of Italy, the first thing that comes to your mind is pizza and pasta, right? However, on the streets of Italy, you can find different and delicious options that rank first in the list of "the most popular street flavors in the world."  Since we thought that one of the best ways to get to know a country is to taste street food, we went after the most delicious Italian snacks and came up with such an appetizing list. If you're ready, we'll start.

Arancini

The first taste is from the streets of Sicily. This traditional taste, which dates back to the 10th century, is one of the foods that Sicily is most proud of, so it is quite touristic. The fame of fried rice balls stuffed with meat, peas, and cheese has long since spread across borders.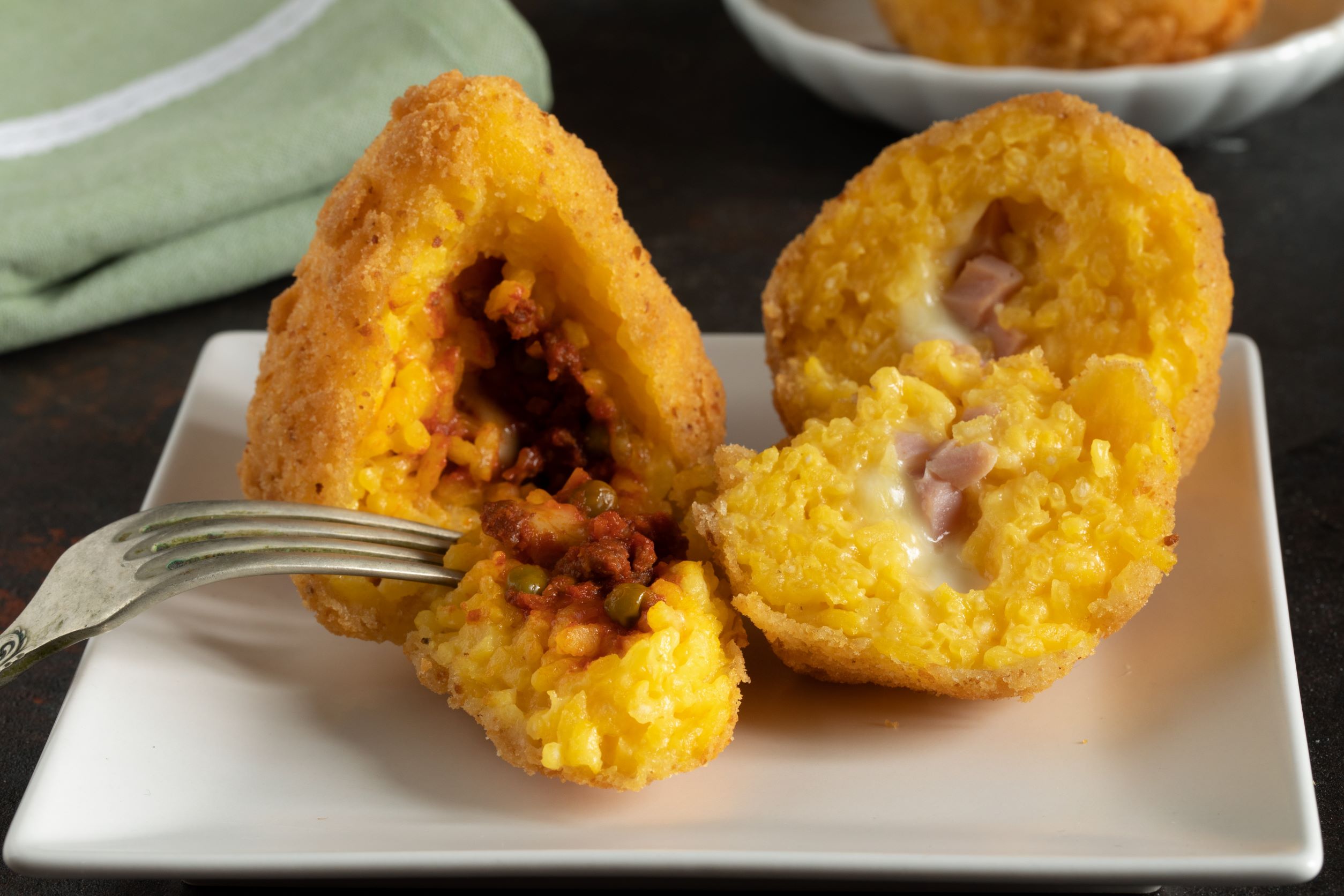 Trapizzino
The city where you can find the most delicious street food is undoubtedly Rome. If you're wondering what would happen if we could combine pizza and sandwiches, the Romans did that too. It is possible to find these sandwich pizzas, which they call Trapizzino, almost every step of the way, because they are both delicious, satisfying, and budget-friendly. A slice of pizza is cut in half and filled with the ingredients you want. It can be meatballs in tomato sauce, cheese, or eggplant. How you enrich your sandwich is entirely your choice.
Olive Ascolana
If you think of green olives only for breakfast, we would like to introduce you to a street flavor that will change your mind. Olive Ascolana means fried olive balls. This dish, which was made with the ingredients left over from the invitations of wealthy Italian families in the 1800s and then became traditional, is basically based on filling the olives with a filling material after removing the pits and frying them in breadcrumbs. The most preferred filling material in olive fries, where you can find many different versions, is veal and chicken meat.
Sfogliatella Riccia
Snacks, which are a crispy pastry filled with ricotta, one of Italy's most popular cheeses, also meet your sweet cravings due to the cinnamon in their content. You may have to experiment a little to find the best place for this sweet snack, which is widely consumed especially around Naples.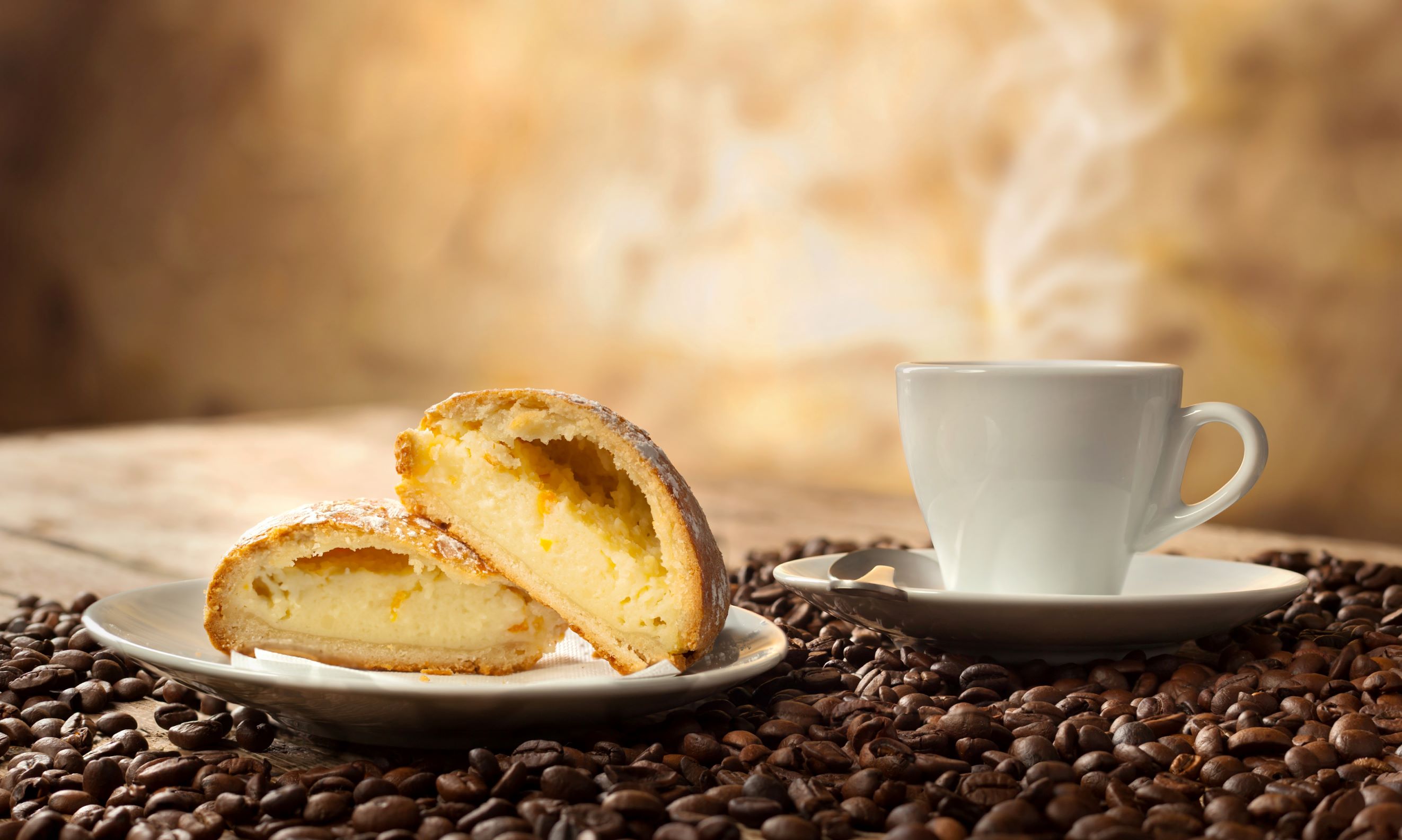 Lampredotto
Known as the food of the poor in Florence in the 15th century, this flavor is actually the syrup you know. Especially if you see people queuing in front of the minibuses in the city center, know that each of them is waiting in line to buy these sandwiches. Beef tripe is boiled with tomatoes, onions, celery stalks, parsley, and spices, then chopped coarsely and served with sauce in bowl sandwiches. Pesto sauce and hot sauce are among the most preferred sauces, let's say.
Panelle
The next flavor is again from Sicily. This is actually a bit reminiscent of falafel, but most of the recipes in Sicily are of Arab origin. You can consume the fried chickpea fritters alone, or you can request them to be placed in the sandwich.
Cannoli
In fact, you may have heard the name of Cannoli before, because this dessert from Sicily is one of the most classic Italian desserts and has many fans around the world. The crispy dough, which is fried in roll form, is filled with sweet ricotta and chocolate chips. Because it is such a famous dessert, you may come across that it is sold in many places, but we must note the point that all tasters agree on is that the best Cannoli is made in Palermo.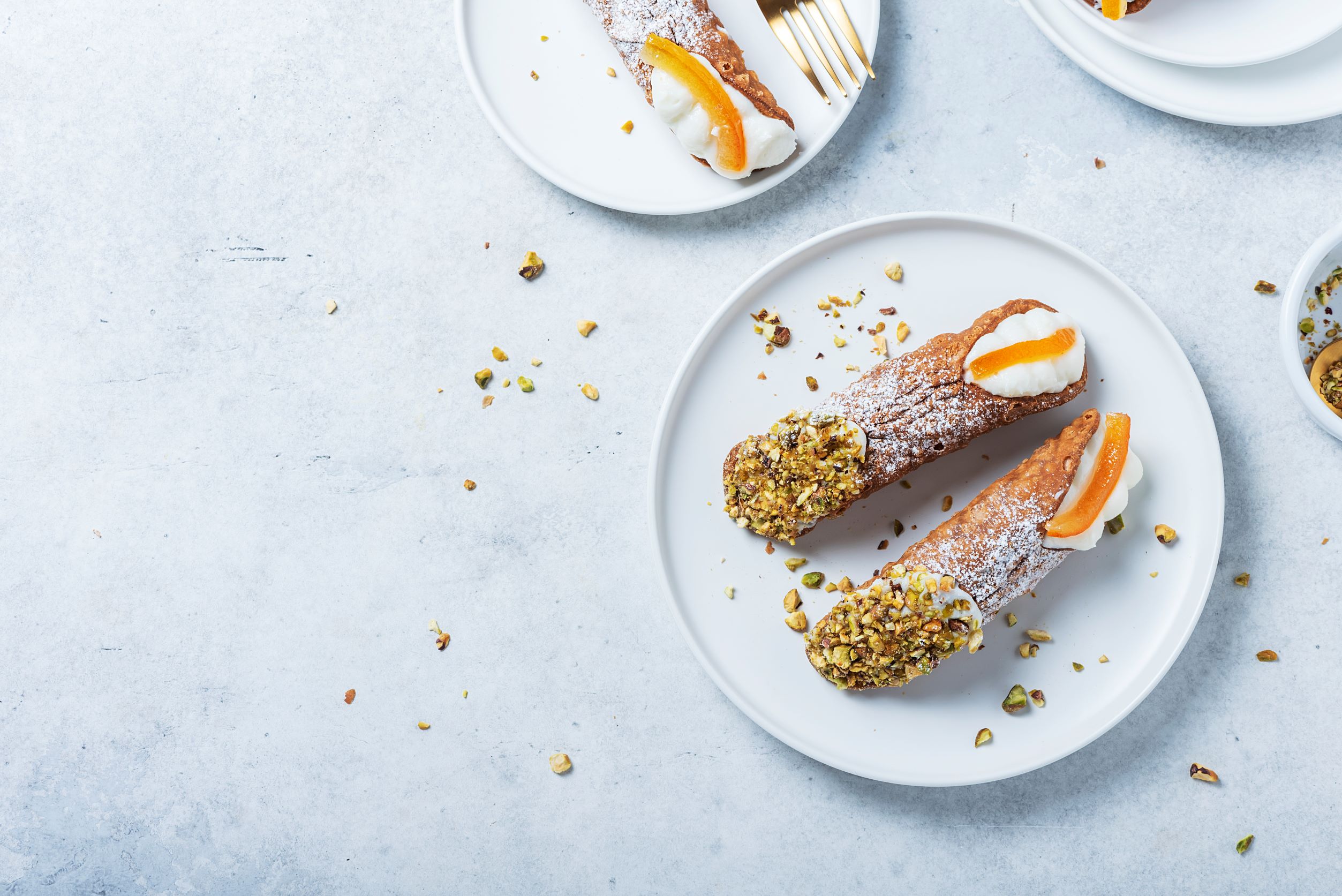 Gelato Brioche
Even if you have no idea about the previous ones, we are not unfamiliar with the name Gelato because there are many ice cream shops opened under this name in our country. But the Sicilians have also improved it a bit and turned it from being the ice cream we know into a great breakfast. If it's summer, it's impossible not to taste these gelato-filled donuts.
Gnocco Fritto
This flavor, which is obtained by stuffing a meat and cheese ingredient into the fried dough, is one of the most favorite foods of Modena. Whether you want to sit in a cafe and order a classic cappuccino with it, or ask to be wrapped in a napkin, make sure you have a breakfast with it.
Piadina Romagnola
In fact, this dish, somewhat reminiscent of pancakes, is known as a classic Italian sandwich. The ones sold on the street are usually filled with cheese, tomatoes, and arugula, but it is possible to come across much more enriched versions in restaurants. An example? With ham, grilled vegetables, figs, mushrooms… It's up to your taste.