Culture & Travel
5 May 2023

Alaçatı is a town in the Izmir province of Turkiye and has become very popular as a tourist destination in recent years. It is located on the shores of the Aegean Sea and is about 70 kilometers from the center of Izmir. It is especially famous for windsurfing.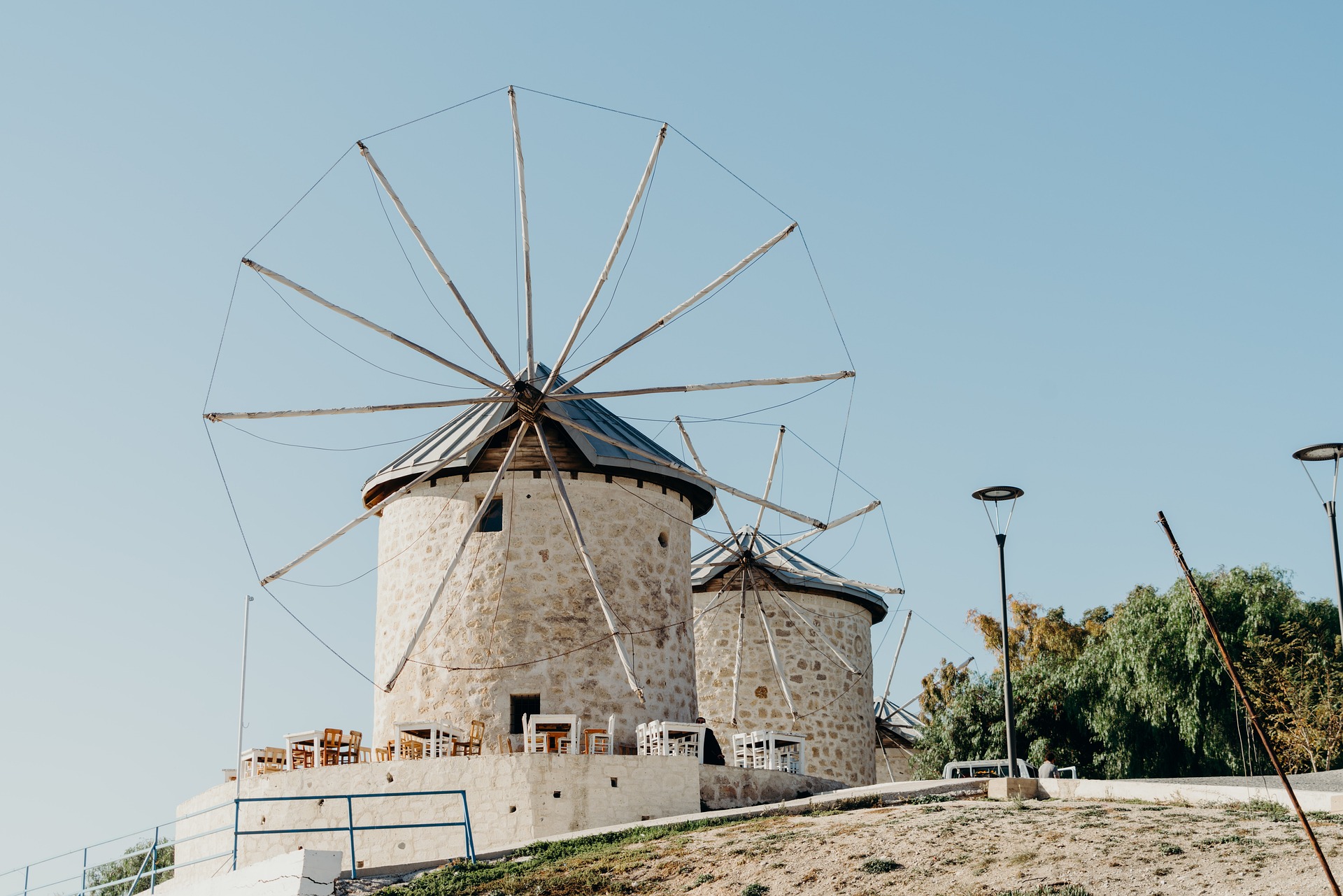 The history of Alaçatı is quite old. The region is known as a settlement called Agrillia in ancient times. Today, ruins and historical buildings from the ancient period can still be seen here. Especially the historical stone houses and streets in the center of Alaçatı offer a nostalgic atmosphere to the visitors.
Besides, the historical texture and cozy atmosphere of Alaçatı make it attractive for local and foreign tourists. The historic bazaar in the center of the town is full of boutique shops, restaurants, cafes, and art galleries. Alaçatı Bazaar is a colorful market offering a variety of things such as local products, handmade souvenirs, and organic products.
Alaçatı is also famous for its delicious food. There are many Aegean cuisine restaurants in the region, with a special emphasis on seafood. Colorful appetizers, olive oil dishes, fresh fish, and other local delicacies make Alaçatı a gastronomic center.
Considered one of the beauties of Turkey, the place offers a pleasant holiday destination for local and foreign tourists. Here are 10 great reasons to choose Alaçatı:
Unique Architecture
Alaçatı is famous for its stone houses from the Ottoman period. The bay balconies, stonework, and elegant details of these houses create a fascinating atmosphere. The historical texture and authentic architecture of its streets offer a nostalgic experience to its visitors. Maybe when you visit Alaçatı, you may have the opportunity to stay in one of the hotels with these stone houses.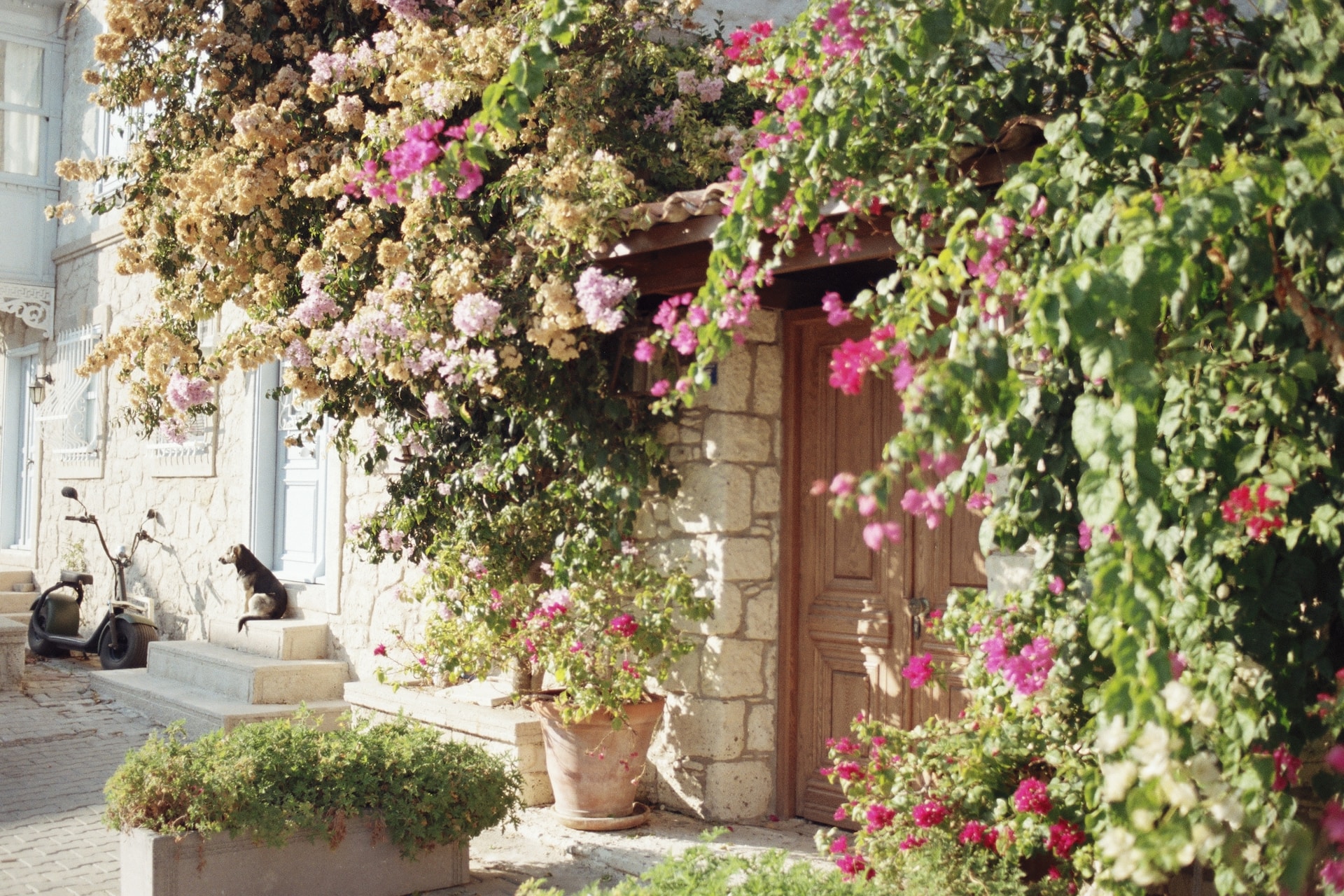 Windsurfing Venue
Alaçatı is the perfect destination for wind sports enthusiasts. Due to the speed and direction of the wind, Alaçatı Bay is considered one of the best windsurfing areas in the world. The windsurfing schools and centers located here offer lessons and equipment rental for surfers of all levels. This is a great opportunity to discover if this activity is for you!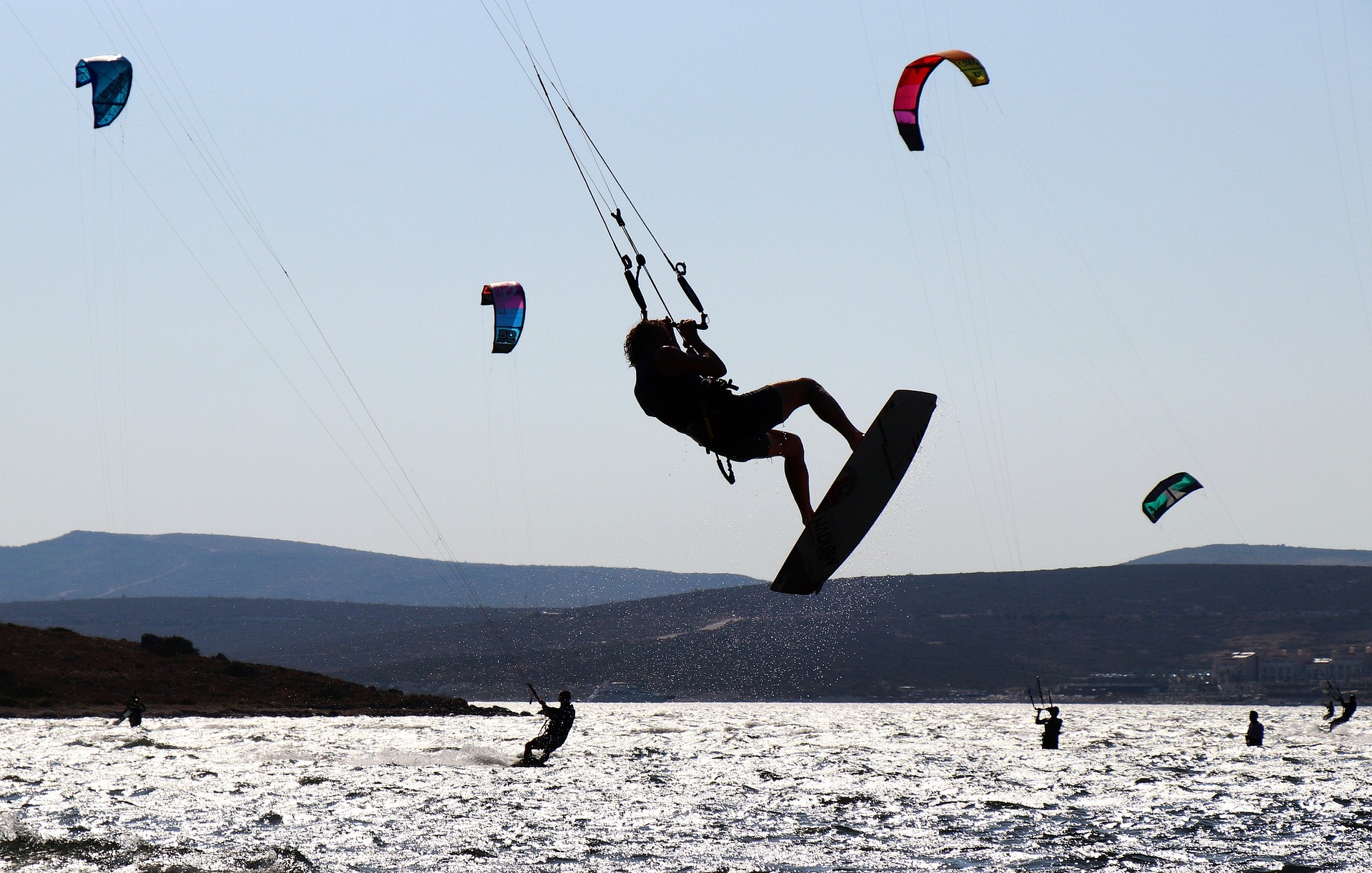 Wine Culture
Alaçatı is famous for its vineyards and wine production. Wine lovers can visit wineries in the region, join tasting tours and enjoy local wines. The wines produced here are usually made from local grape varieties. While wine producers use modern techniques, they also maintain traditional production methods. Of course, wine culture is not only limited to wine production but the food to be tasted with wine and wine tourism also play an important role. Restaurants in the region offer a rich culinary experience with local wines. It is best to say that Alaçatı, especially famous for its white wines, is an ideal spot for wine tourism.
Art and Culture
Alaçatı is full of various art galleries, handicraft shops, and design boutiques. Here you can discover local handicrafts, see the works of local artists, and buy handmade souvenirs. Art festivals and events organized during the summer months also offer cultural experiences.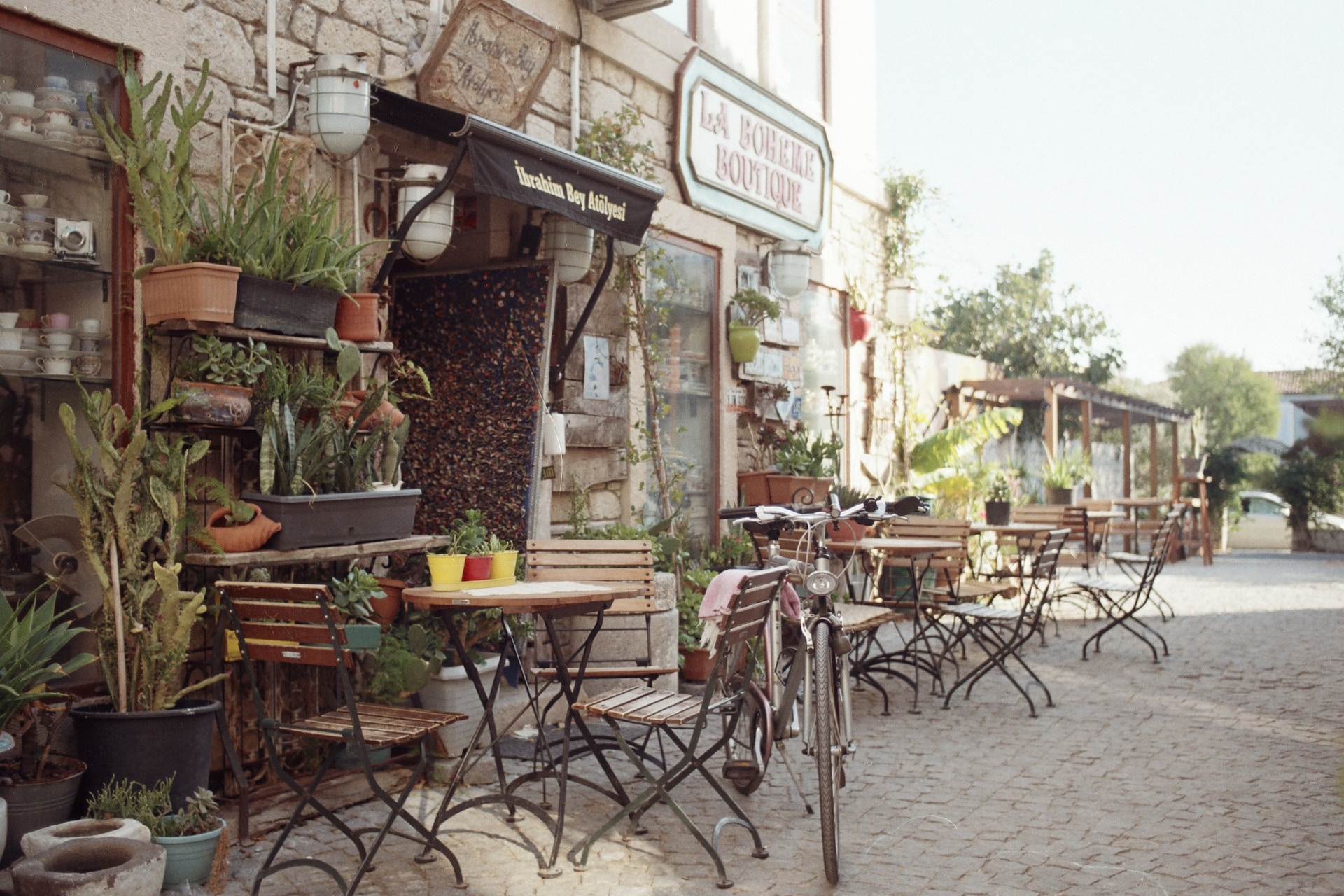 Flavor Stops
Alaçatı has a rich food culture. Many restaurants, cafes, and taverns exist in and around the city center. You can experience fresh seafood, olive oil dishes, appetizers, and local desserts in restaurants serving unique Aegean cuisine. In addition, the flavor festivals organized in the region are an excellent opportunity for gastronomy enthusiasts.
Historical and Cultural Heritage
Alaçatı also attracts attention with its historical and cultural richness. The historical texture and Greek architecture of Alaçatı are important elements that constitute the cultural heritage of the town. With its narrow streets, stone houses, and historical buildings, the region makes visitors feel the traces of the past. The historical windmills in the region have also become a symbol of the town. Windmills were used to operate irrigation systems used in agricultural areas. Today, these windmills are preserved as a symbol of the town. Alaçatı also draws attention with its traditional Turkish houses, stone courtyards, and bay windows. The doors and windows of the houses are usually made of wood and decorated with traditional ornaments.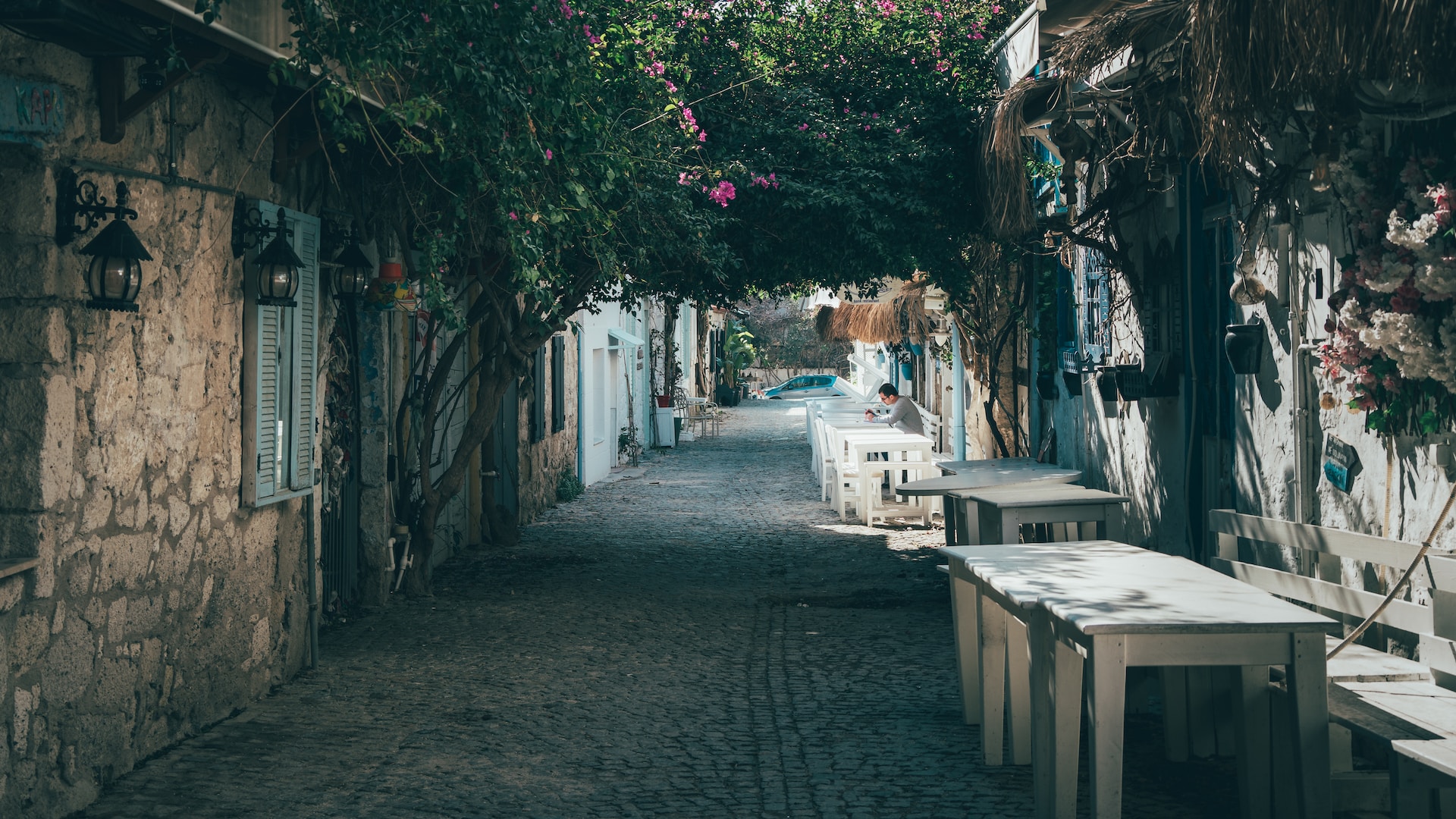 Historic Alaçatı Bazaar
Alaçatı is famous for its historical bazaar. With its narrow, cobbled streets, the bazaar is a shopping paradise where local products, handicrafts, textiles, jewelry, and antiques are sold. While strolling here, you can shop, try local delicacies, and find unique souvenirs.
Beaches
There are many beautiful beaches around Alaçatı. Ilıca Beach is one of the most popular beaches here. Its white sands, clear waters, and sunbathing areas are ideal for relaxing and enjoying the sea. Alaçatı Halk Plajı is located close to the center and is a popular spot for those who want to go windsurfing and kitesurfing. It has a wide sandy beach and sunbed, and umbrella rental services are available along the beach. You can also do water sports on the beaches in the resort or enjoy refreshing drinks at the beach bars.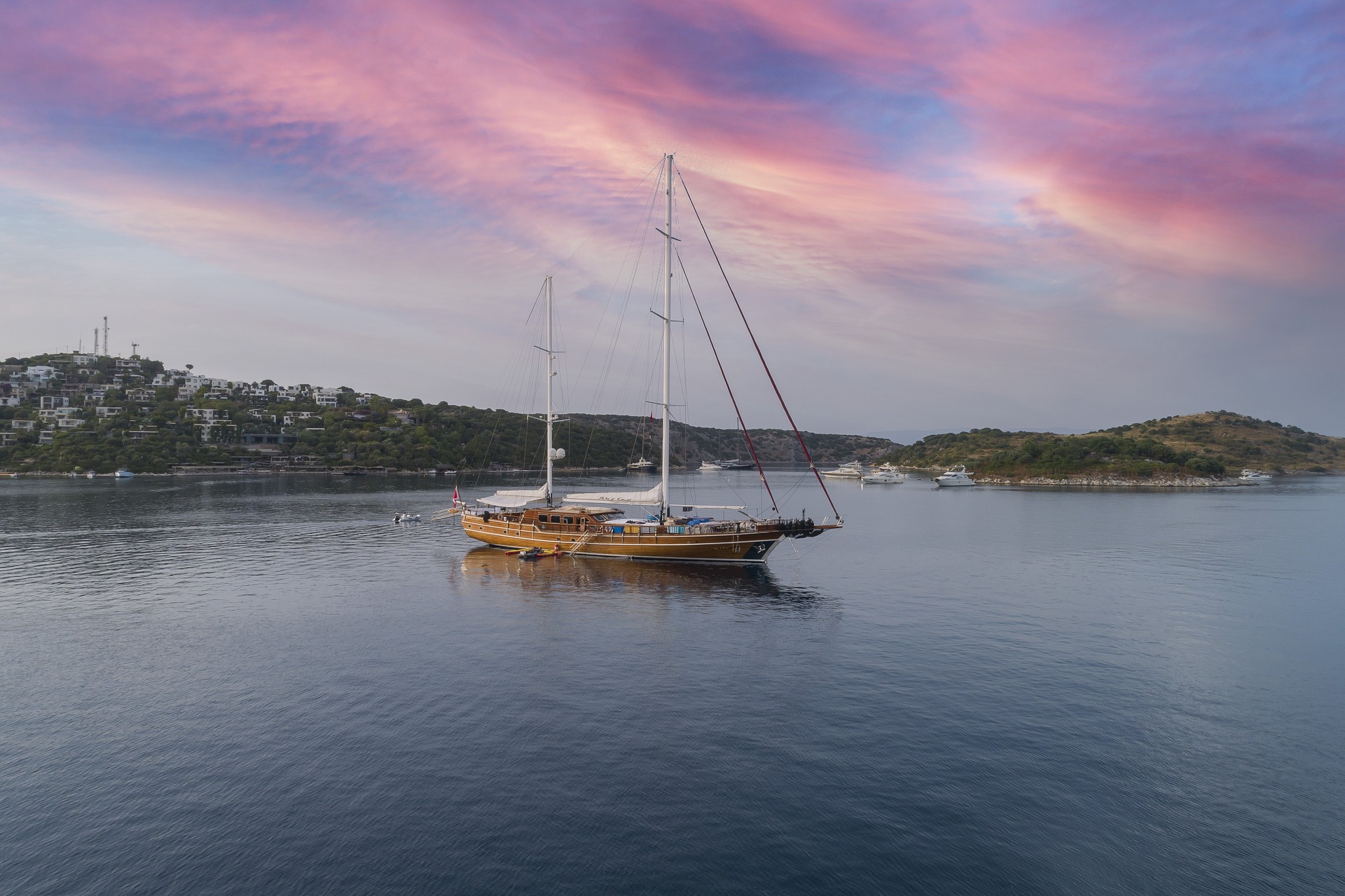 Nightlife
Alaçatı is famous for its lively and vibrant nightlife. The city has many bars, nightclubs, and live music venues. You can dance with your friends, listen to live music and spend an unforgettable night in a place full of entertainment until late at night.
City Atmosphere
Alaçatı has its own unique atmosphere. It is a quiet and peaceful town with a lively and energetic atmosphere. Full of narrow streets, flowery gardens, restaurants, and cafes, you will find the friendliness and hospitality of the locals. Your time here will be the perfect combination of calm and fun.