Lifestyle
2 April 2022
Güncelleme Tarihi: 4 April 2022
Your flight is delayed, and you don't want to wait for hours in the transit queue, or you are too tired from your trip. Whatever the reason, we have good news for you if you need a break. YOTEL, Europe's largest airport hotel, providing a quality accommodation service, started giving service at Istanbul Airport.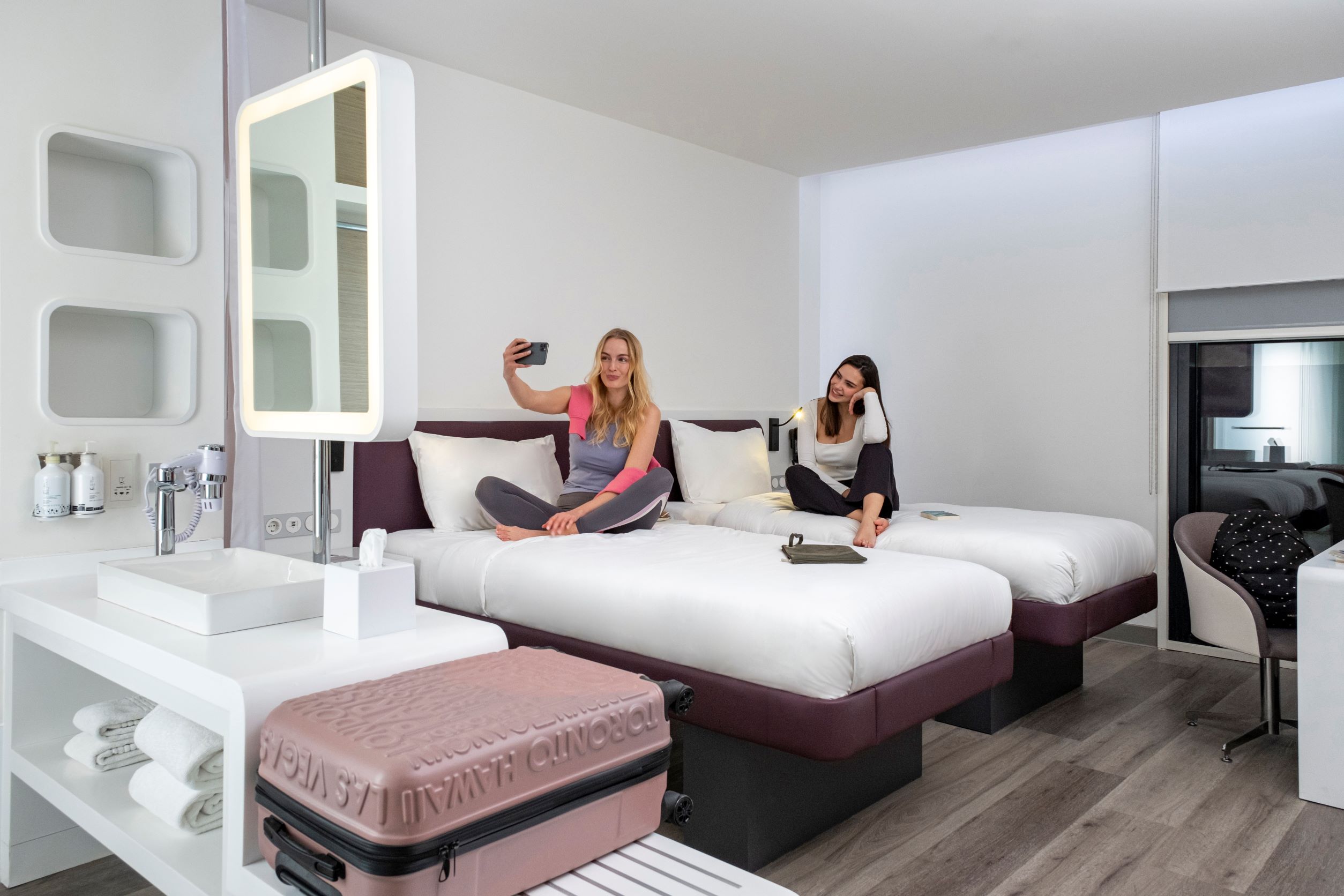 You can choose YOTEL Istanbul Airport Hotel, which is a good choice for transit passengers waiting for their new flights, and also offers hourly accommodation for any business or travel purpose.
YOTEL, the most popular hotel in Istanbul Airport, provides you with all kinds of opportunities to relax. According to your needs, it provides service with a total of 451 rooms in the air and land sections. Special facilities are offered such as advanced technology rooms, comfortable beds, telephone, free high-speed wireless internet access, television, air conditioning, special bathroom and personal care products, a 24-hour gym, meeting room, carefully prepared coffees, and a stylishly designed bar, and restaurant. Rooms also feature soothing ambient lights, multiple charging points, and smart TVs that you can easily connect to your devices.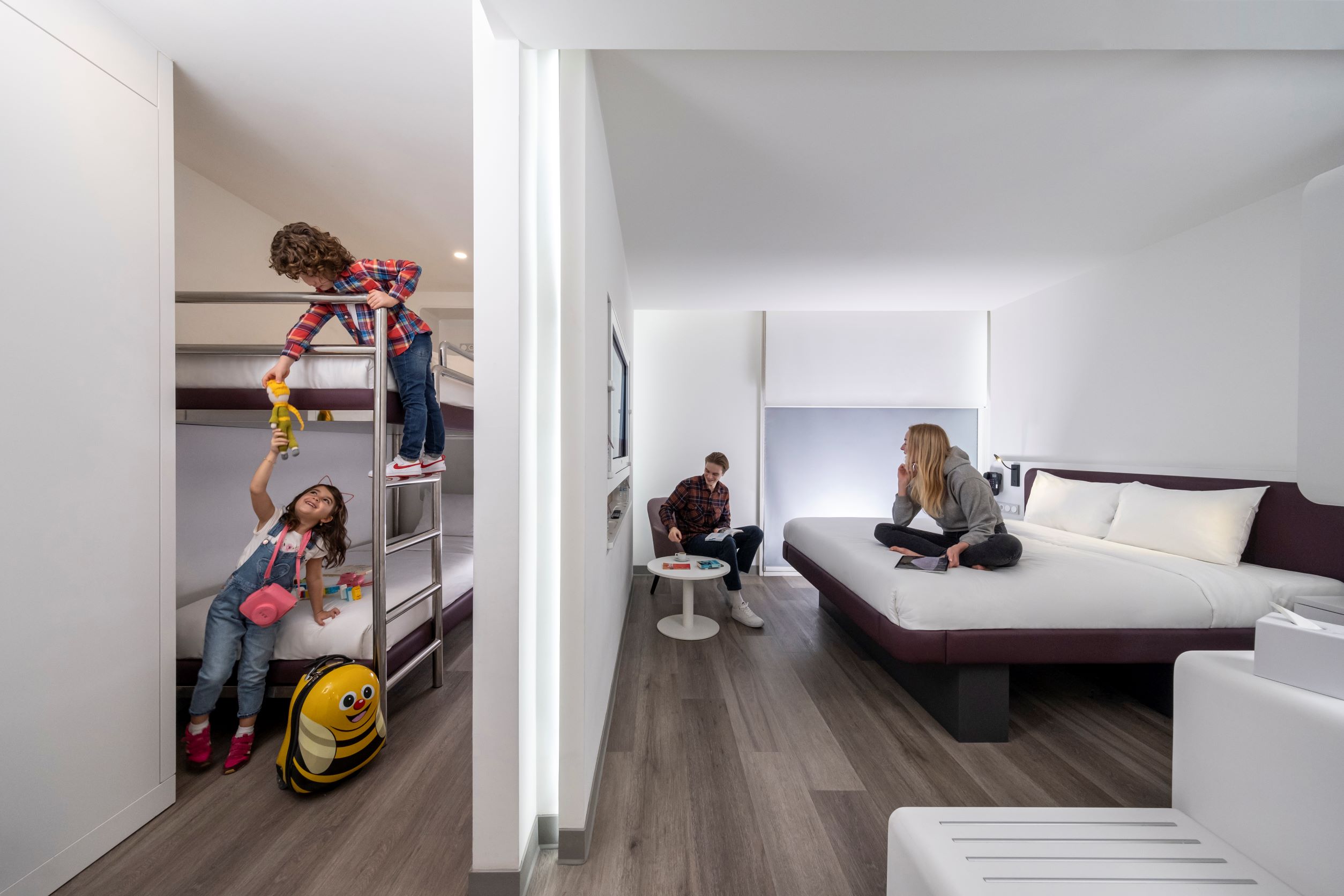 The restaurant section of YOTEL Istanbul offers you food and beverage service 24/7 with its rich service options. While waiting for your flight, you can enjoy a hearty and delicious meal at KOMYUNITI restaurant. Moreover, let's not forget to add that their coffee is very delicious.
YOTEL Istanbul is divided into two, YOTEL (Landside) and YOTELAIR (Airside), which are conveniently located at Istanbul Airport. It is located in front of the Istanbul Airport departures floor passport control point. YOTELAIR, on the other hand, is located in the Duty-Free department after the passport control point on the departure floor of Istanbul Airport.
YOTEL İstanbul Airport (Landside)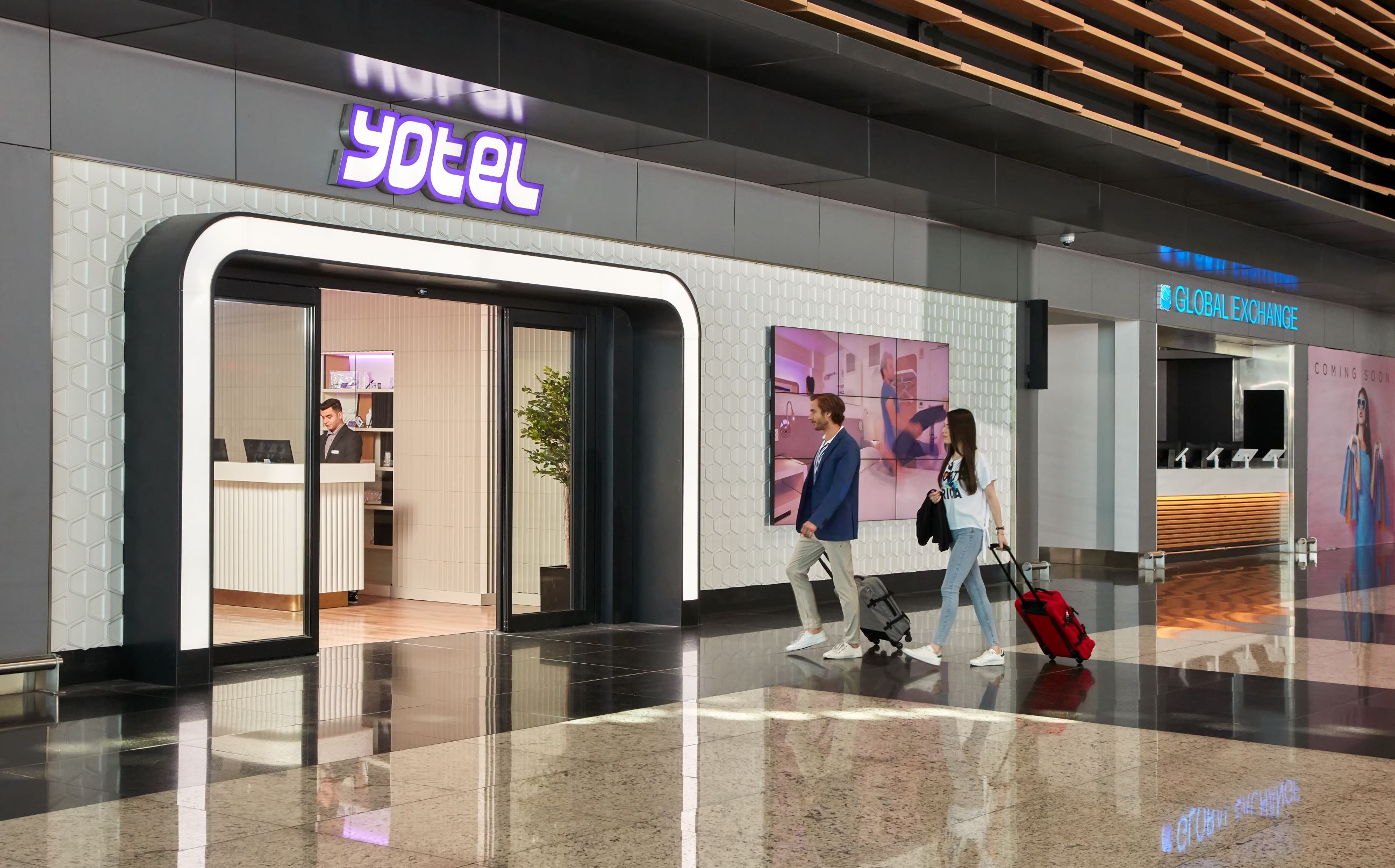 YOTEL (Landside) Istanbul Airport is located in front of the departures floor security and passport control point. Ideal for early flights, delayed flights, long transits, and transfers, it has many facilities that guests can benefit from, including a 24-hour reception. The hotel, which has 171 rooms, offers free wireless internet in all rooms, as well as a coffee bar, air-conditioned rooms, and suite rooms equipped with rain showers. The hotel, which has an ideal restaurant for dining, also serves breakfast every day. YOTEL offers you comfortable accommodation for your rest.
YOTELAIR İstanbul Airport (Airside)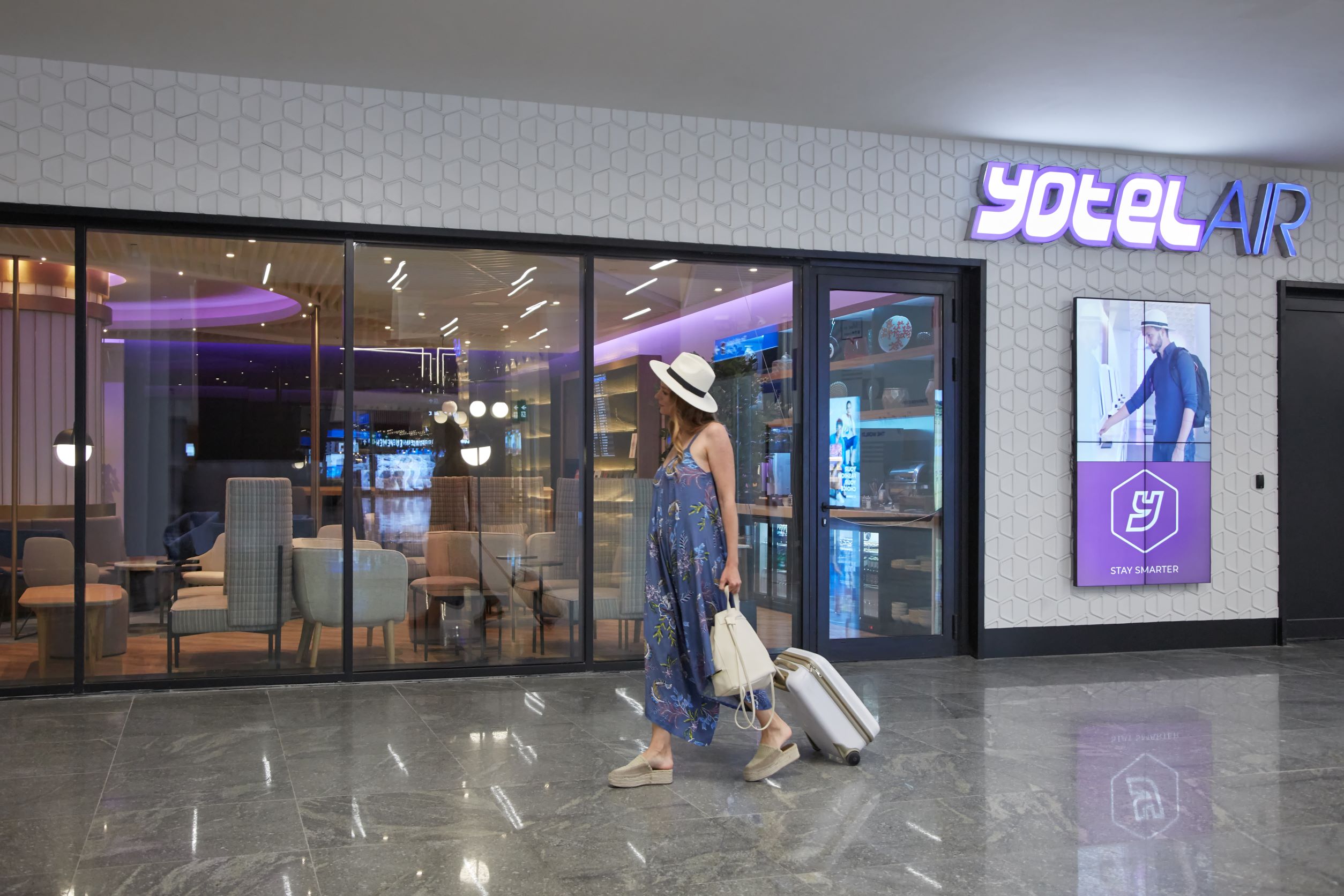 YOTELAIR (Airside) is located in the Duty-Free department after security and passport control. Passengers have to check in their luggage before checking into the hotel, as it is on the airside, meaning you are a few minutes away from the departure gate. Ideal for delayed or early flights, long transits, and transfers, you can work, relax and find all the amenities you need without having to carry your luggage with you.
With 280 rooms in total, YOTELAIR has comfortable beds, refreshing rain showers, relaxing ambient lighting, numerous charging points, and smart TVs that can be easily connected to guests' devices.
New Meeting Point: Komyuniti Lounge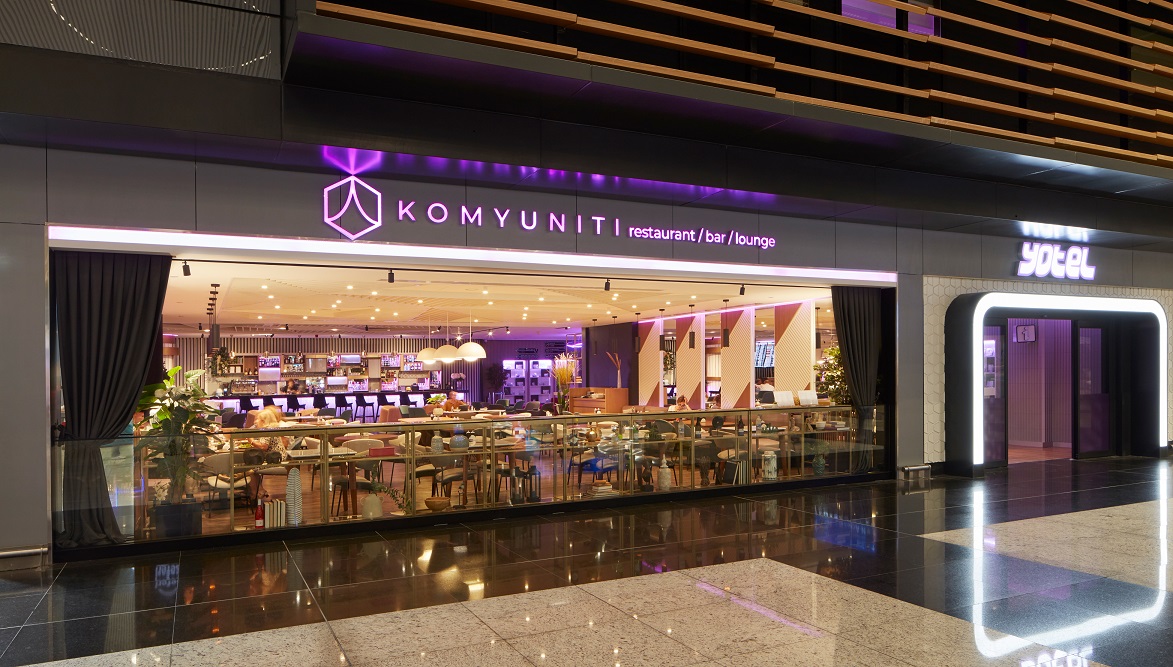 Another feature that makes YOTEL superior is the Komyuniti Lounge in YOTELAIR. Komyuniti Lounge is a place to eat, hang out, and relax right before your flight. You can experience the rich breakfast and dinner menus that bring together the most popular tastes of Turkish and world cuisine, prepared by our chefs 24 hours a day. Fresh vegetables and fruits and easy-to-digest healthy and delicious fresh products are offered on the menus, which are carefully prepared considering the possibility of jetlag for all travelers.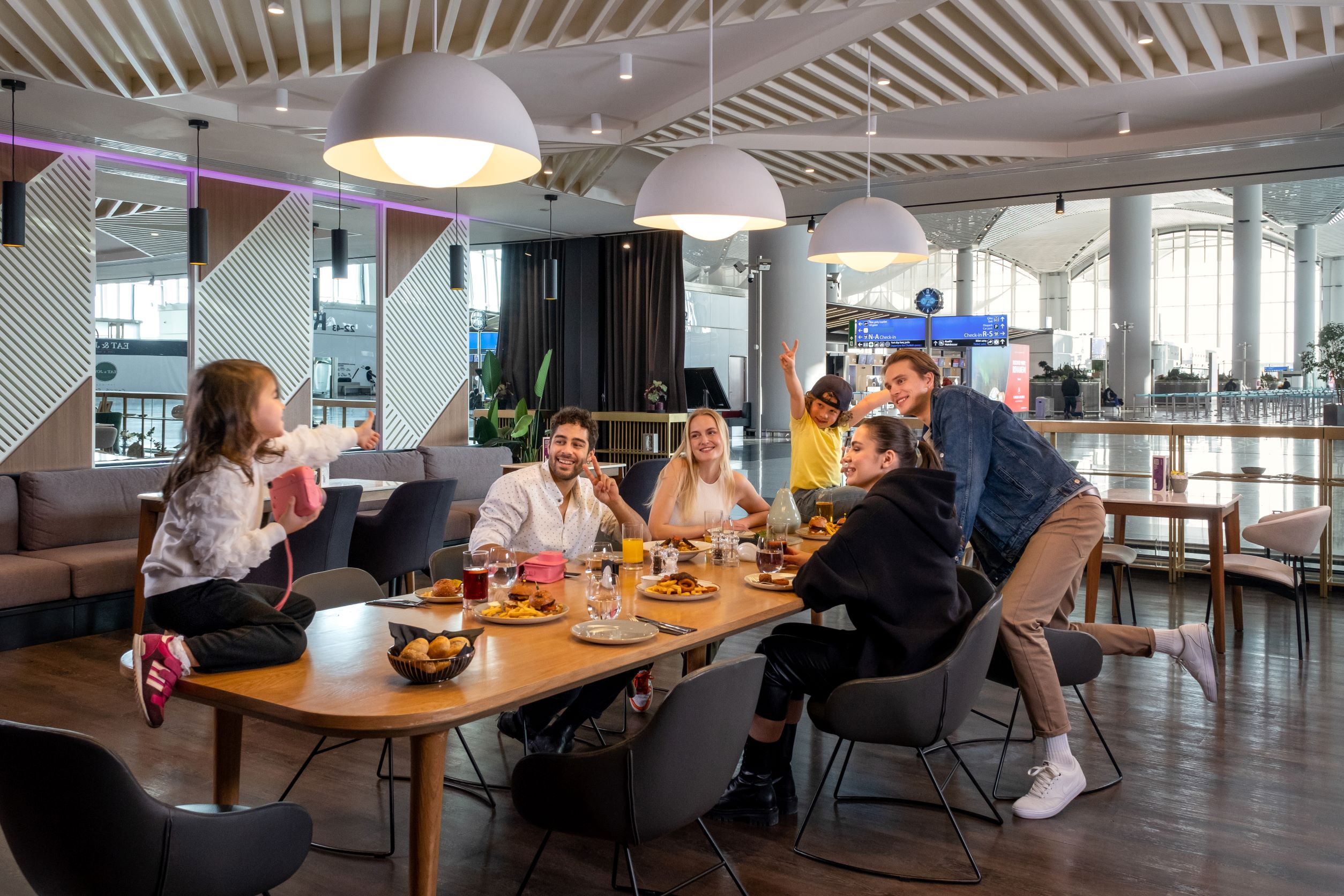 YOTEL Istanbul Airport Accommodation Prices
You can find all the necessary information about YOTEL Istanbul Airport accommodation prices on the hotel's website.
YOTEL Istanbul Airport Online Reservation
Before you arrive at the hotel, you can make the most convenient online reservation on yotel.com.
Transportation
YOTEL Istanbul Airport is located on the Departures floor in the main terminal building, opposite terminal entrance 7 and next to the check-in counter "R."
If you have arrived at Istanbul Airport by domestic flight, you are on the land side, and you should not go through passport control.
If you are coming to Istanbul Airport on an international flight, you are on the airside and have to go through passport control. Always check your flight details before booking the hotel.