Culture & Travel
14 December 2022

When we think of Christmas, we all think of sparkling streets, the smell of gingerbread cookies, pine trees and our rush of presents. New Year celebrations, one of the sweetest times of the year, are celebrated with various events in many parts of the world, especially in European countries. It's great to wander the colorful streets regardless of the cold weather, to wish for the new year and share our hopes. The places that best reflect the Christmas spirit in these beautiful energetic days are undoubtedly the Christmas markets. If you do not want to stay at home this year and want to visit the famous Christmas markets with your loved ones, do not decide without reading this article. We have compiled the most beautiful ones from various Christmas markets set up all over the world for you.

History of the Christmas Market

The history of Christmas markets dates back to 1298. These markets, which started as Krippenmarkt in Vienna, took the form of Christmas markets in 1384. The first truly established Christmas Market was established in Bautzen, Germany. These times, which have a special meaning for Christians, are celebrated as Christmas on December 25, the birth of Jesus, and Christmas Eve on the night of December 24 is also celebrated on the eve of the day. The last month before Christmas is called Advent and Christmas Markets are set up during this period.
Germany/Berlin
One of the most preferred New Year holiday countries in Europe is Germany. You can buy gifts for your loved ones at the Christmas market in Gendarmenmarkt square and wander around the bright streets. Gendarmenmarkt is one of the must-see Christmas Markets. It is one of the most popular markets with wooden toys, traditional handicrafts and food. The Christmas market at Alexanderplatz will be a beautiful fair for you and your loved ones. You can ice skate or dance. Germany will be an option that you will return with happy memories.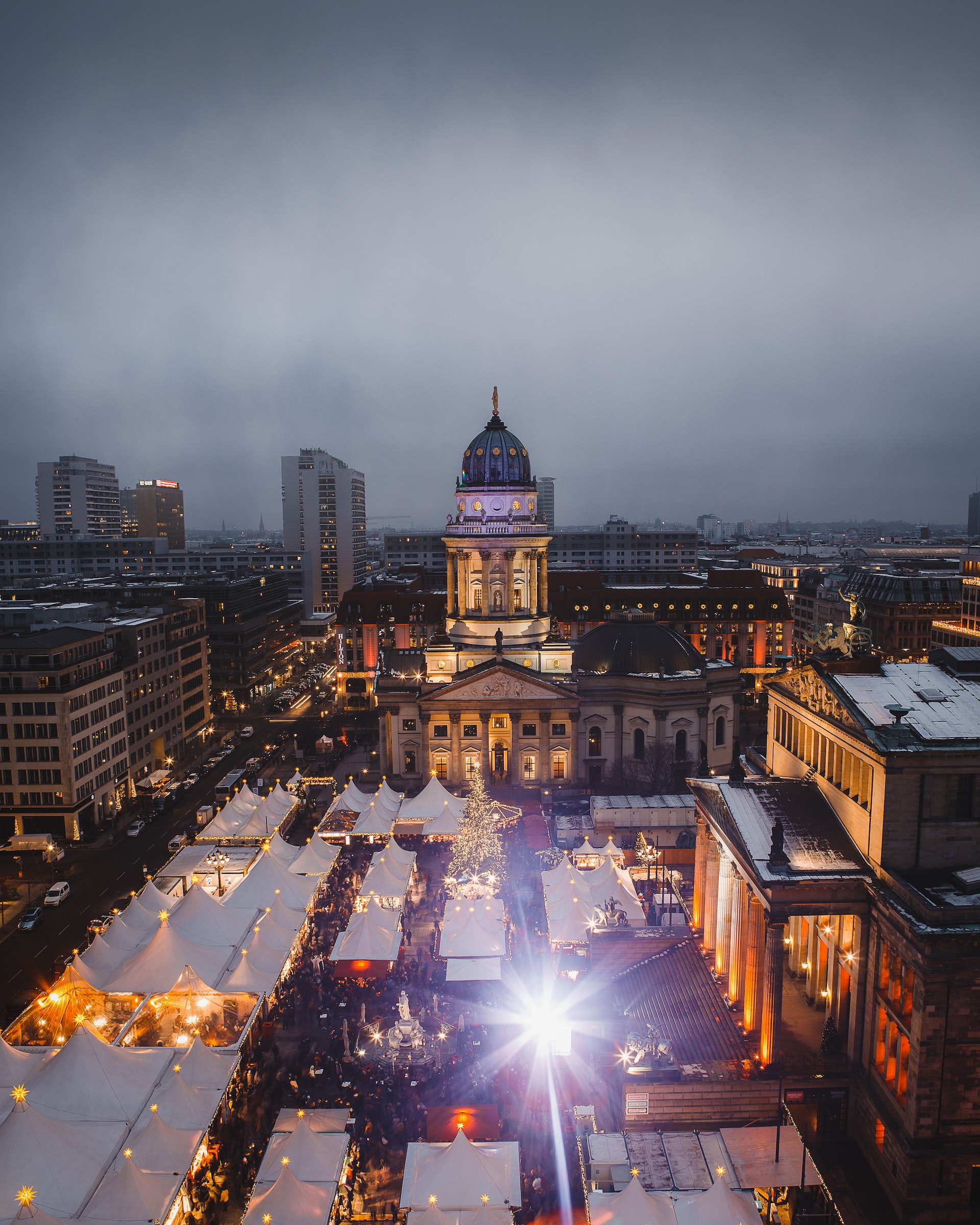 Vienna/ Austria
One of the world's most famous Christmas markets has been established in Vienna's historic Town Hall, Rathausplatz, since 1298. This market, which has a great atmosphere, has a 3,000 square meter ice rink. Going to Austria this Christmas can be a great choice. Stalls with Austrian dishes and sweets are set up at the Christmas market. Your new year will be unforgettable with the decorations and songs in this area, which hosts approximately 3 million people every year.
Budapest/ Hungary
Budapest is one of the focal points of those who love to explore Europe! This charming city gets even more beautiful at Christmas time. Chosen as the world's best Christmas market for the second time in 2022, St. The Budapest Christmas Market set up in front of St. Stephen's Basilica will be an unforgettable Christmas memory for you. A large rink is set up in this market area, and different light shows, open-air musicals and concerts are held every year. If you want to bring a different gift for your loved ones, Hungarian confectionery olanszaloncuko will be a sweet gift.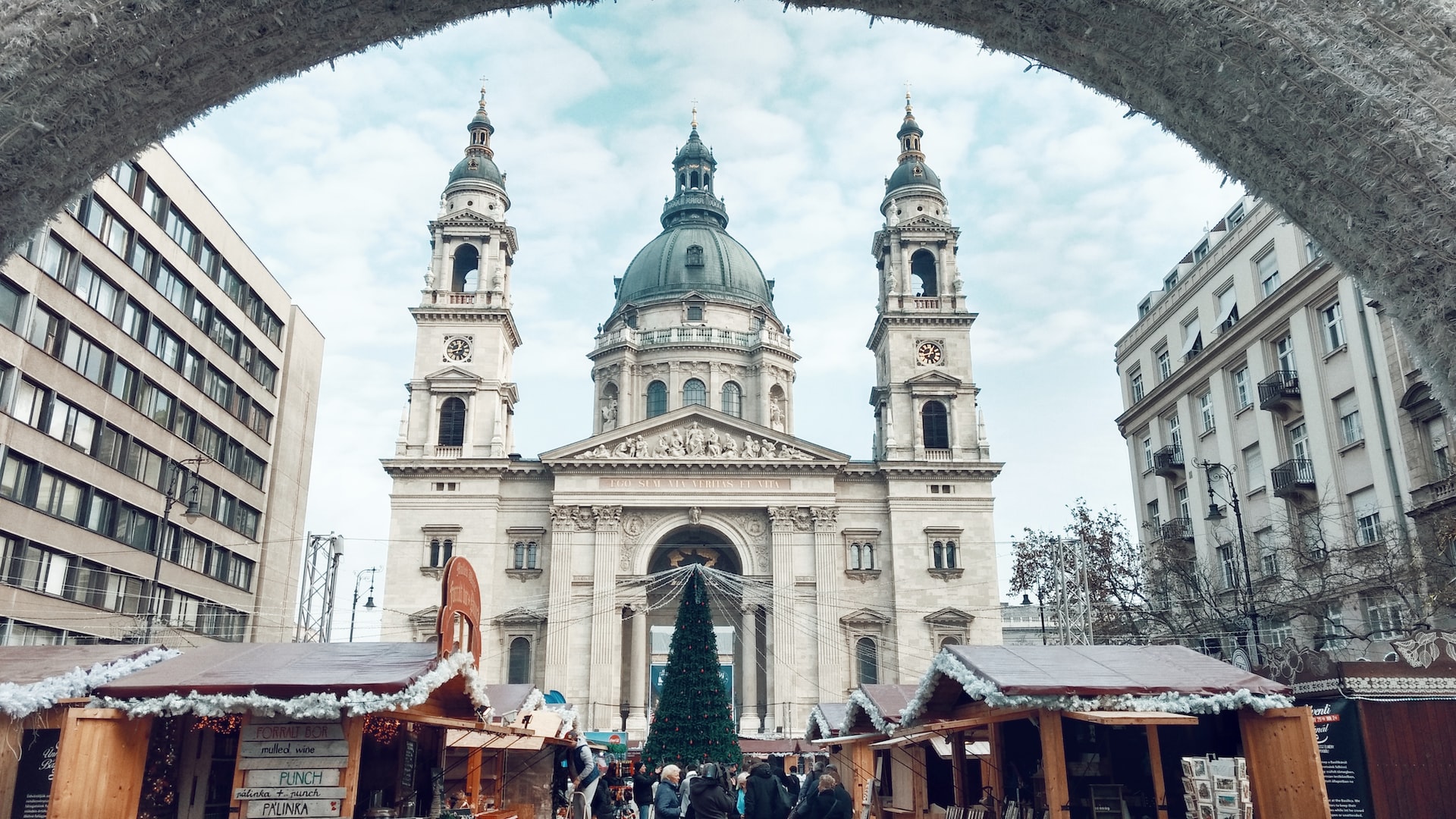 Prague/ Czech Republic
Prague, which has a wonderful architecture, welcomes you with a fascinating atmosphere at Christmas time. Christmas markets are set up in many points of this city, where you will feel the medieval architecture to your bones. You can have pleasant moments among the huge Christmas trees and bright decorations set up in Prague's Old Town Square and Wenceslas Square. While visiting these markets, you can buy famous Czech puppets as souvenirs or for your loved ones. You can drink mulled wine and taste gingerbread cookies at the food stalls set up for Christmas.
Gdansk/ Poland
Poland is one of the beautiful cities that stand out with its colorful houses and different architecture. Europe's most romantic Christmas markets may be set up here. In the city of Gdansk, you can welcome Christmas with your loved ones with sparkling streets and colorful decorations. This Christmas market, which has a special area where lovers can get close under the mistletoe to spend a lifetime together, can be a romantic option. You can feel like in a wonderland with beautiful jewellery, hats, soft sweaters and delicacies of traditional Polish cuisine.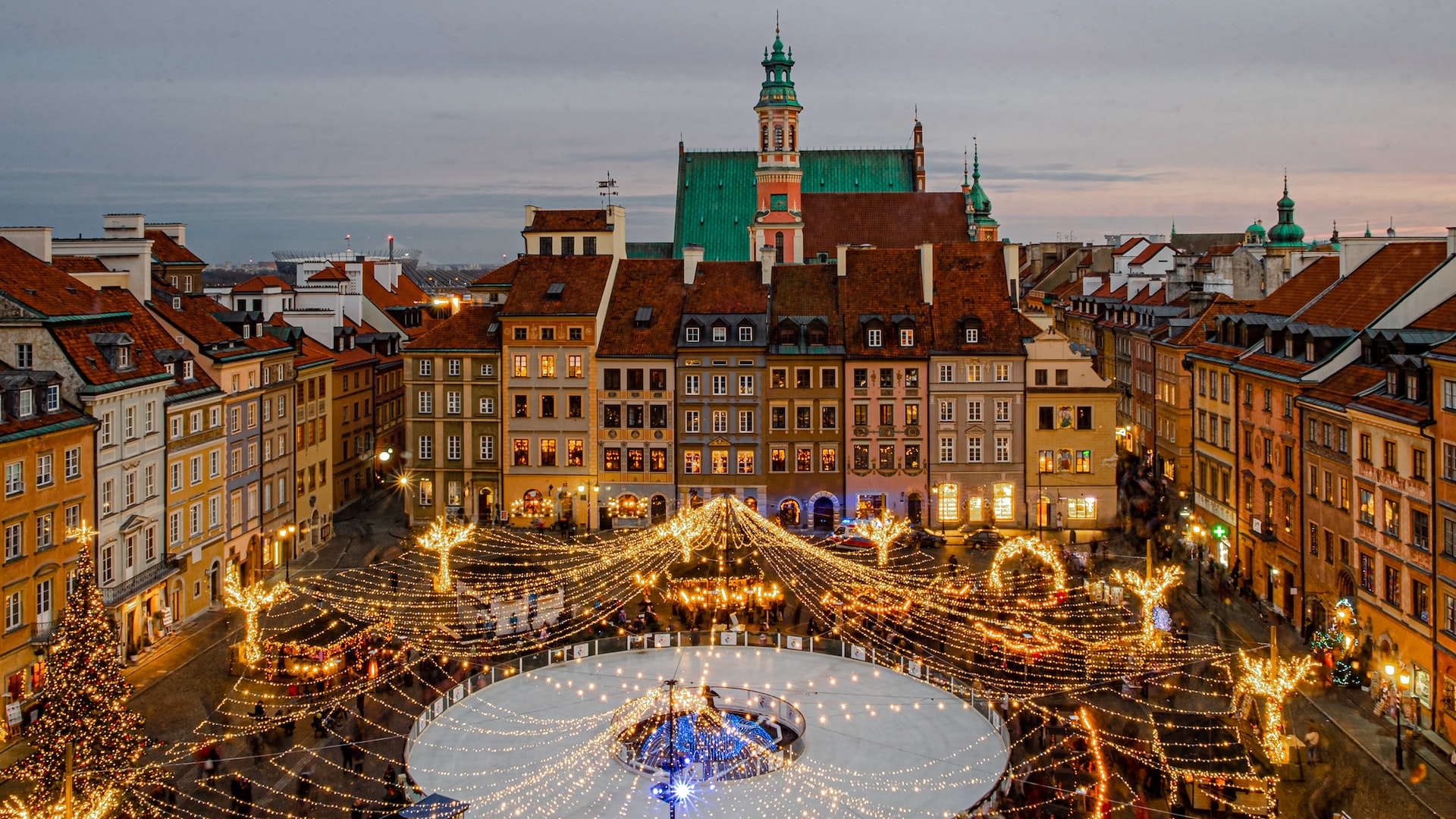 Winchester, London/ England
Winchester Cathedral Christmas Market is famous for its medieval architecture and is the city where one of the most famous Christmas markets in Europe was established. Set in front of a fascinating cathedral, this Christmas market stands out with its delightful Christmas gifts and sparkling stalls. If you're dreaming of spending New Year's Eve in London, Winter Wonderland, located in Hyde Park, is a wonderful Christmas market. Britain's largest ice rink is built in this area and thousands of tourists flock here every year. You can find trinkets, ceramics and very interesting gifts for your loved ones from the Christmas market. England will offer you an unforgettable Christmas evening.
Toronto, Canada
The world-famous and North America's largest Christmas market, the Toronto Christmas Market, is located in an area with 19th century houses. This area offers an enjoyable Christmas market experience for both tourists and students who come to study. In this area called the Distillery District, we come across as an area full of art galleries, restaurants and bars. A huge 50-meter Christmas tree and a 100-meter long light tunnel are set up in the market, where concerts and numerous dance performances are held at Christmas time.