Culture & Travel
16 September 2022

This time we are in Sarajevo, the capital of Bosnia and Herzegovina. The paradise of Bosnian food, visa-free travel, and historical beauties, Sarajevo doesn't require a visa and is waiting to be discovered by its guests. Considered the cultural center of the country, the city lies in the narrow valley of the Miljacka River at the foot of the Trebevic Mountains. The city, which preserves its Muslim character, has many mosques, wooden houses with ornate interior architecture, the famous Ottoman bazaar Bascarsija, and tourist attractions reflecting east-west culture. Let's explore the beauties of Sarajevo, which has not succumbed to difficulties in history and bravely endured a thousand and one struggles...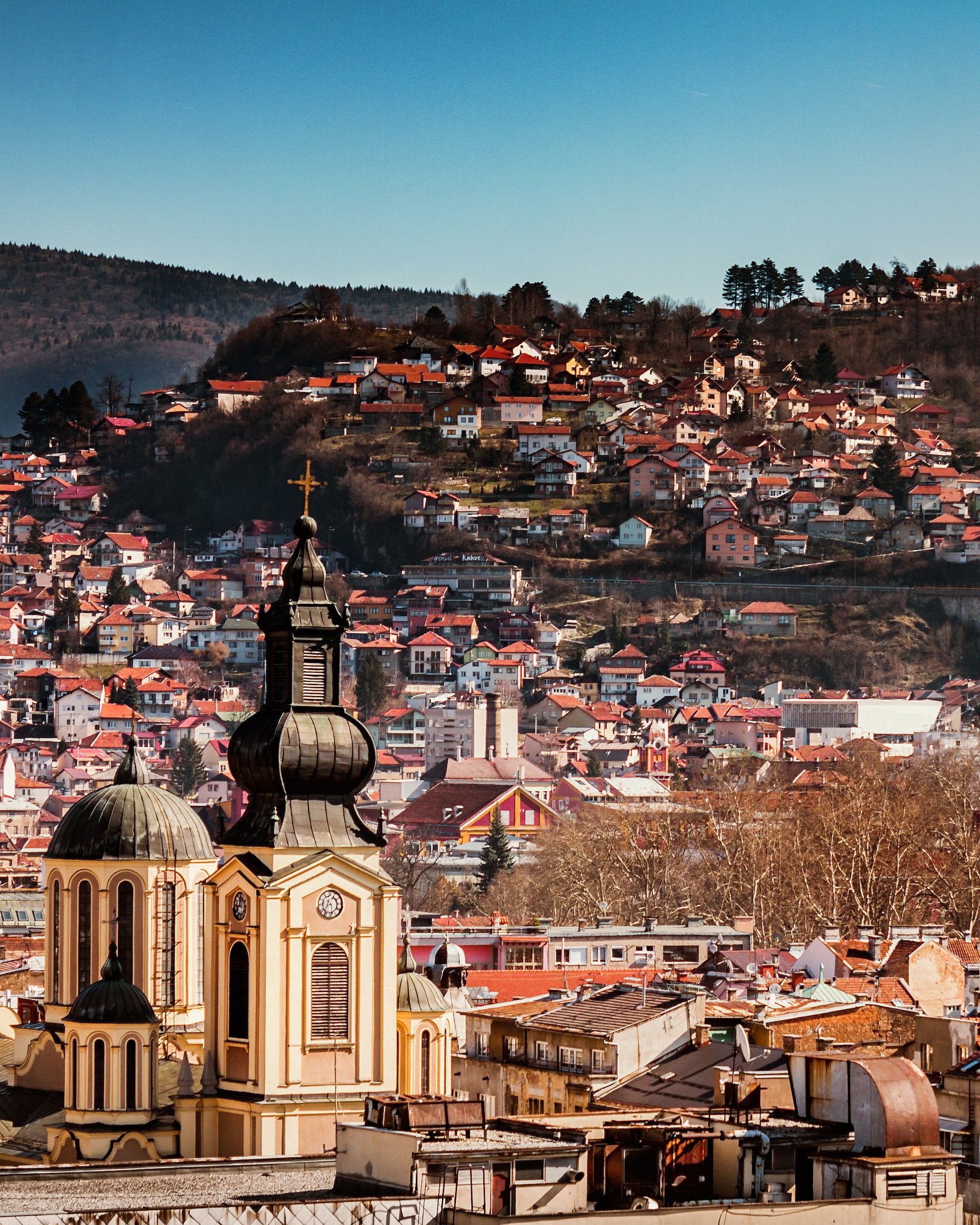 Amazing Places to Visit in Sarajevo
In Sarajevo, which tells history, there are special points to see and tell the history of countless countries. Let's take a nice tour of Sarajevo together and enjoy the sights. How about discovering Sarajevo, the delicate pearl of Bosnia and Herzegovina, a country that does not require a visa from Turkey?
Bascarsija
It's impossible not to feel the Ottoman past in the city, which was under the Ottoman rule for about 5 centuries, that is, between the 15th and 19th centuries. Shops in various craft categories, such as jewelry, antiques, coppersmiths, and boot makers, especially in Bascarsija, are full of traces of the past. Bascarsija, one of the oldest market squares in the city, is a must-see in Sarajevo.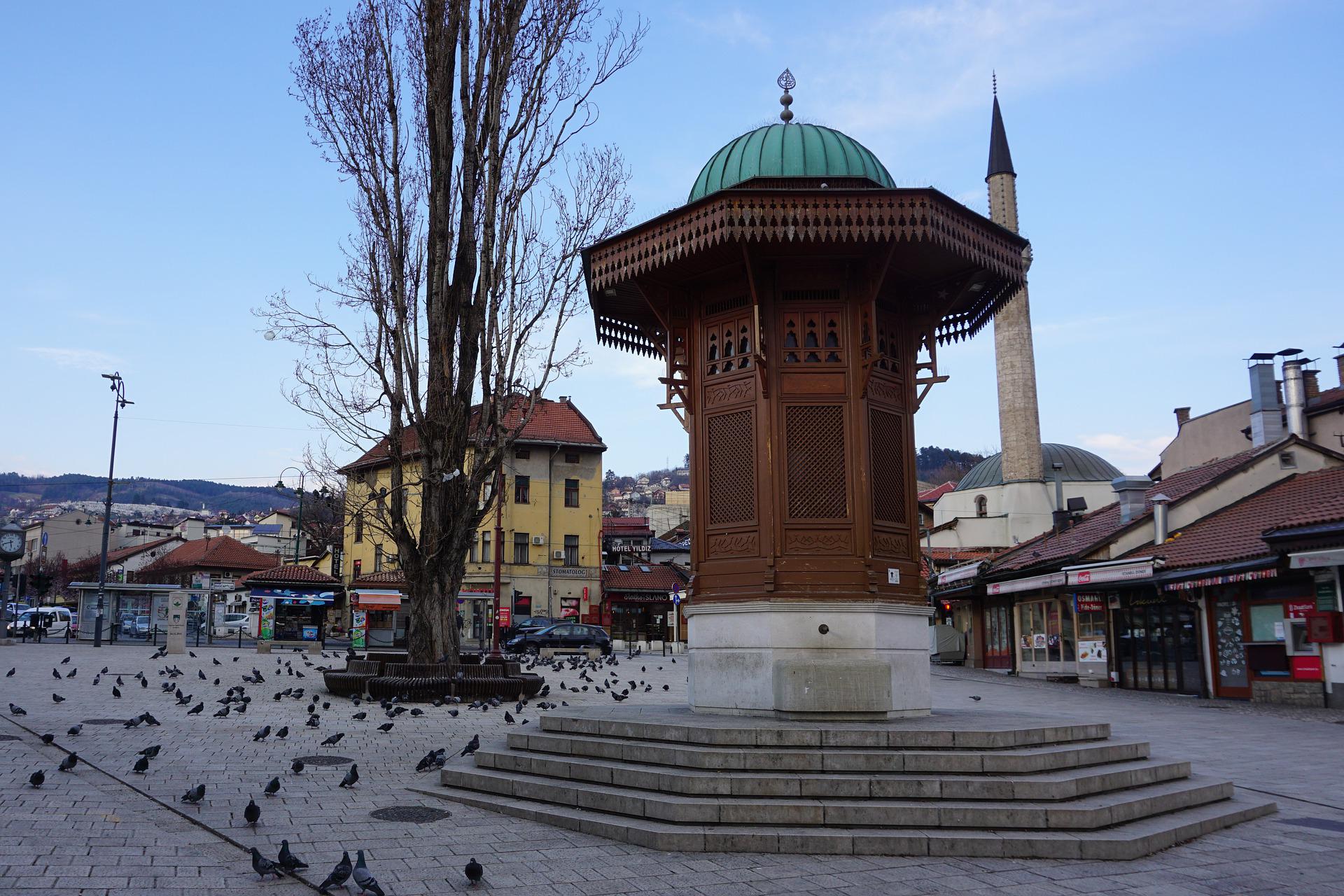 Sebil Fountain with Wooden Architecture
Sebil Fountain, located in the center of Bascarsija, is a touristic point that is always visited in the city and deserves it. The fountain, which was built by Governor Hacı Mehmet Pasha in 1753, is known as the meeting point and one of the most special points of the city.
Sarajevo Tunnel of Hope
The Sarajevo Tunnel of Hope has been a real hope for its people in terms of escaping from war, siege, and occupation during its siege in the Bosnian War. The house, located in the northern section of the tunnel, which carries hope in its name, has been converted into a museum. It is a must-see location.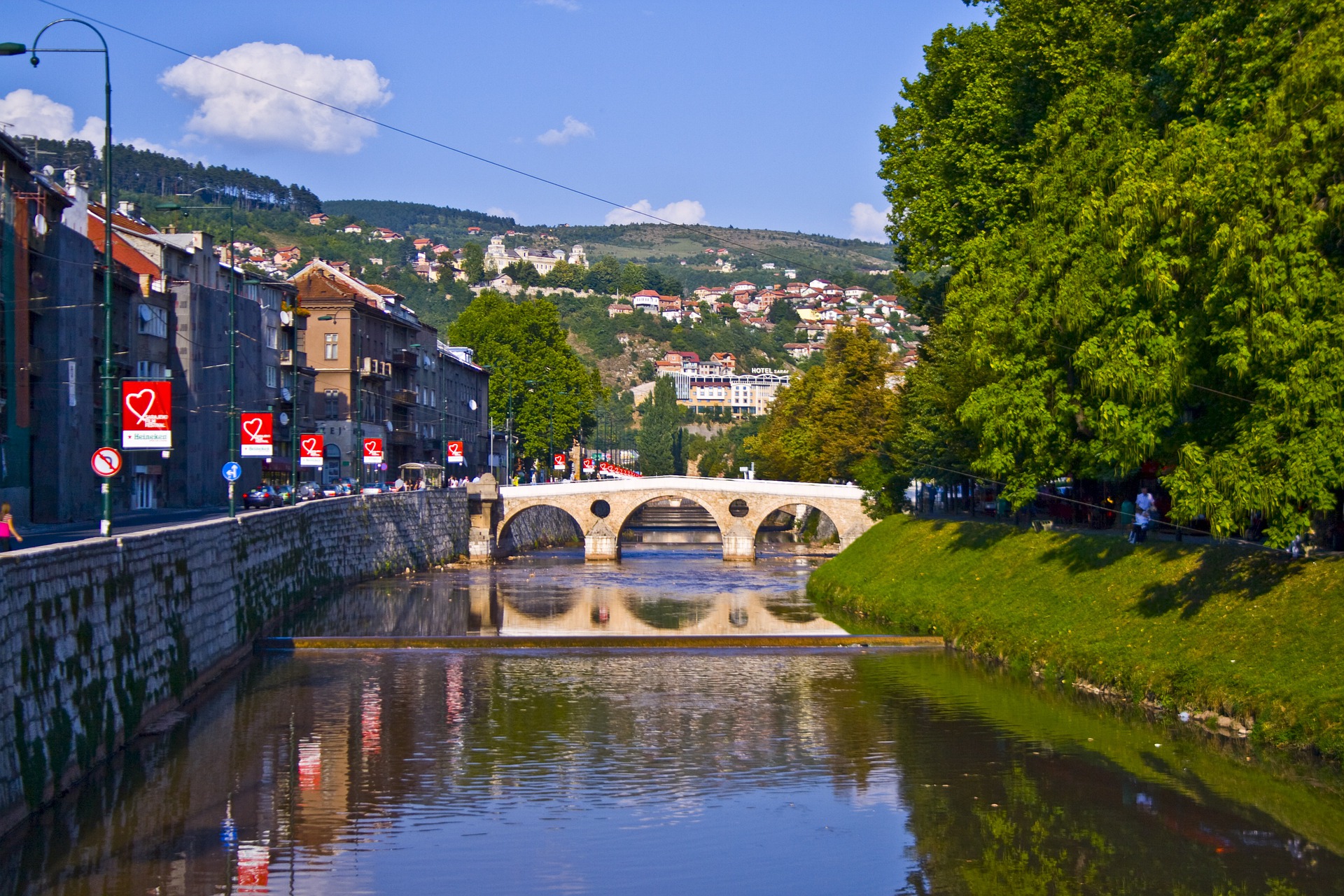 National Museum of Bosnia and Herzegovina, Protector of History
The National Museum of Bosnia and Herzegovina is the most meaningful of the museums that tell history. The museum, which is a national cultural museum of Bosnia and Herzegovina, consists of four categories: Archeology, Ethnology, Library, and History. The museum, which was established during the Austro-Hungarian Empire, is an important museum that will keep the cultural heritage alive.
Sarajevo City Hall
Sarajevo City Hall, which was used as the town hall during the Austro-Hungarian Empire and later as the national library, has a very ostentatious structure. After opening its first doors in 1986, it has managed to become Sarajevo's most iconic building. In short, don't leave Sarajevo without seeing this building.
Jahorina

Ski Resort
Are you planning a nice snow holiday in the Balkans? Then the pearl of Sarajevo, Jahorina Ski Resort, is just for you. The center, where snow holidays can be made almost until May, is a ski paradise. With a ski school, ski service, hiking areas, night ski areas, sunbathing spots, and various shops, the Jahorina Ski Center is a must-visit if you choose to go to Sarajevo in winter.
Saraybosna Dishes
Now let's look at some delicious Sarajevo dishes. The Ottoman culture, or whatever you say, the food culture in which every culture takes place, is incredible in Sarajevo. Come to the delicacies that should definitely be tasted in this city with a soft history: the famous Buregdzinica Bosnia, that is Bosnian Pastry, Begova or Bey Soup cooked in a casserole, Eggplant, Pepper, Stuffed Zucchini prepared with minced meat and vegetables, Bosnian Bosanski lonac, meat dish in the casserole, Bosnian Coffee to be drunk in Başçarşı, Stew Dish called Sataras, and Answer, which resembles İnegöl Meatballs, are just some of the delicacies that should never be returned without being eaten.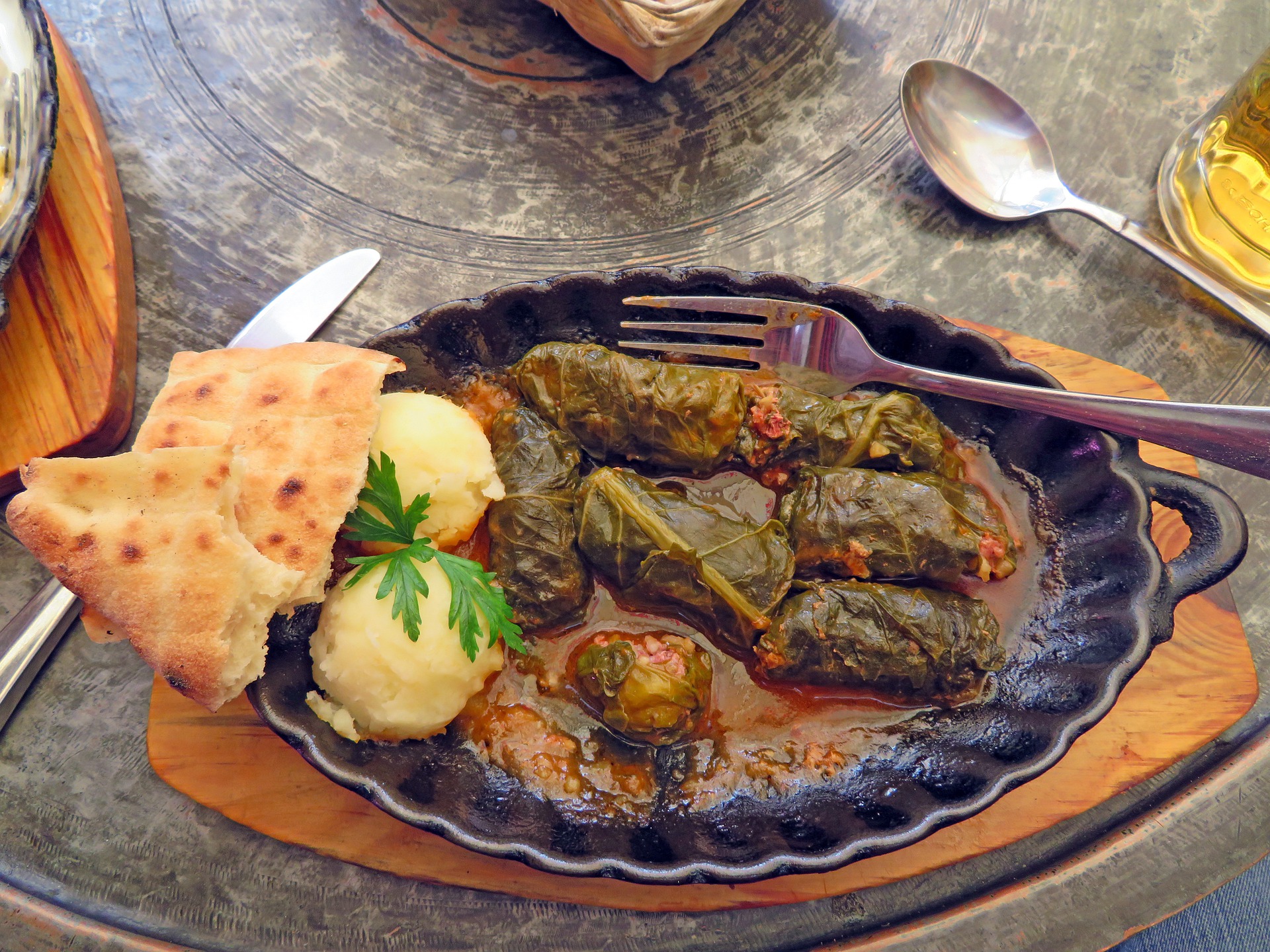 Gifts for Your Loved Ones from Sarajevo
While you're in beautiful Bosnia and Herzegovina, you may want to buy nice souvenirs to remind you of your trip. Incredible handicraft products of the Balkans, Bosnia's famous pendant lamps, delightful tea and coffee sets, delicious Bosnian coffee, Bosnian confectionery reminiscent of Turkish delight, leading metalworking copper products, fragrant lavender products, hand resembling booties, Knitted home socks, Bosnian winter knitted trousers, handmade jewelry are among the must-buys in Sarajevo.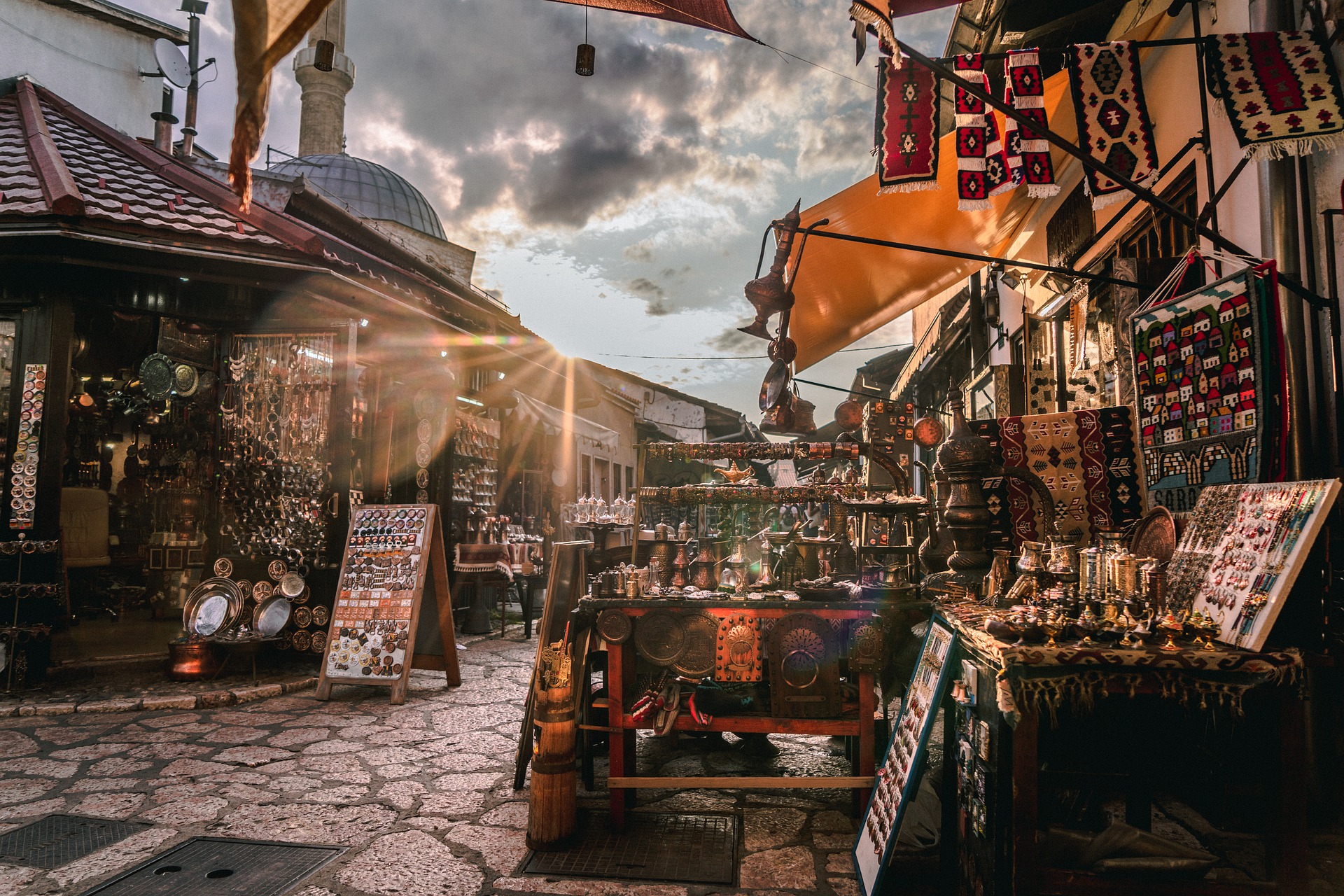 Travel Opportunities from Turkey to Sarajevo
In Turkiye, direct flights from Sabiha Gökçen Airport to Sarajevo Airport take 2 hours. Although it's not connected to other cities, you can complete the first stage of your trip by first buying a ticket to Sabiha Gökçen. If you're planning to go by road, it's possible to arrive in Sarajevo by passing through Bulgaria first via Istanbul. But if you're going to explore Sarajevo without a visa, keep in mind that Bulgaria requires a visa. Going through the country means you need a visa. Never forget this.
Sarajevo Nightlife
The bars and nightclubs on the trendy Zelenih Beretki street in the city manage to attract both local and foreign tourists. Nightclubs that can host 500 people, American-style bars, live music venues, and bars on Mehmeda Spahe street are waiting for nightlife lovers in Sarajevo. If it's not too late, you can have a delicious Bosnian Pastry feast at the exit of the entertainment.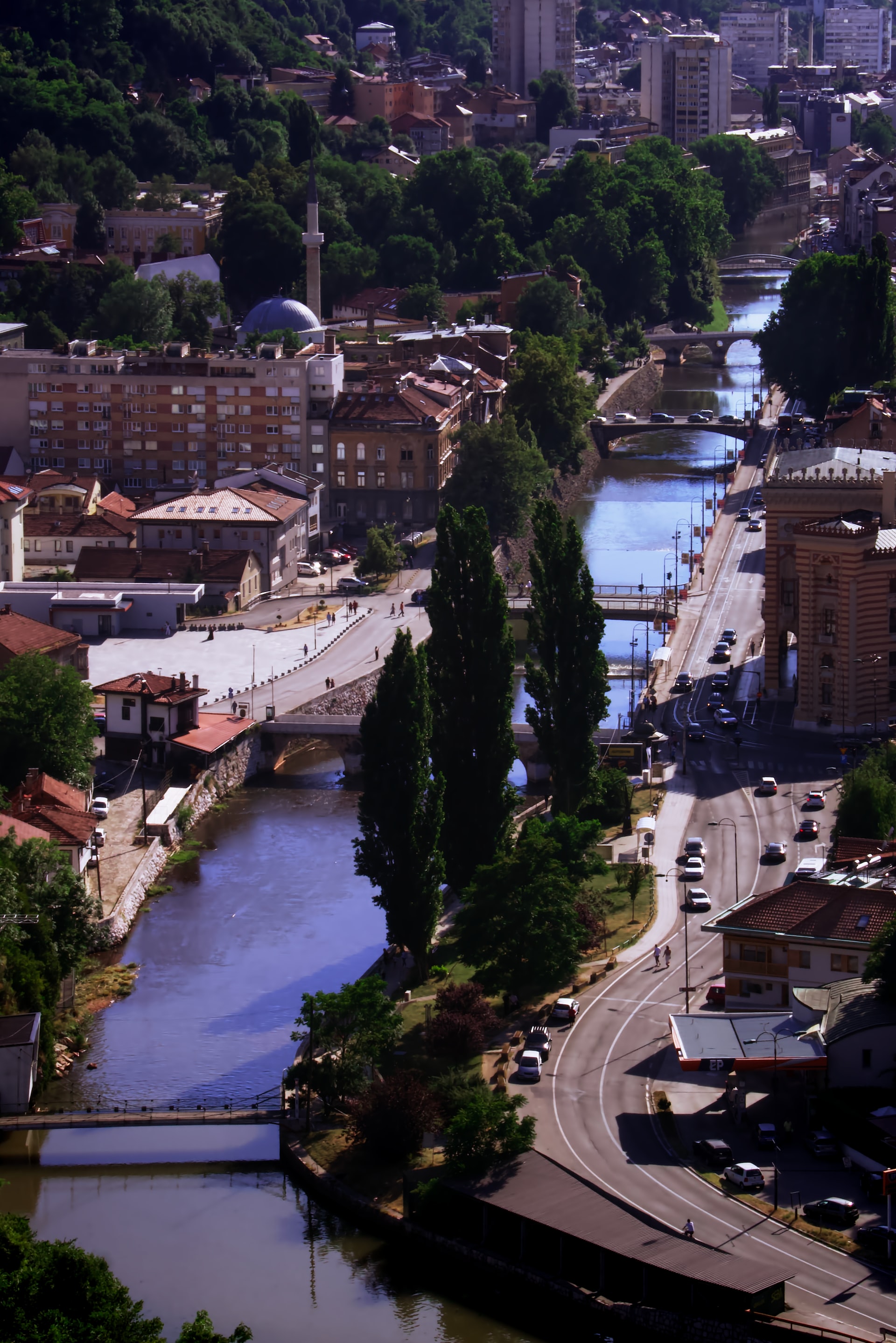 Sarajevo Hotels
Hollywood Hotel
It's located in the heart of Ilıca, the green area of Sarajevo, with its huge pool and comfortable rooms. Located 2 kilometers from the airport, Hollywood Hotel has a kitchen that serves the Mediterranean and World cuisine. It's located 2.5 kilometers from the Sarajevo Tunnel of Hope.
Hotel President Sarajevo
This beautiful hotel is 100 meters from the Latin Bridge and 200 meters from the Sebilj Fountain. Let's also mention that the hotel has a beautiful sun terrace and river views. Hotel President Sarajevo is 9 km from the airport and 150 meters from Bascarsija Street.
Hotel Holiday
Located right in the center of Sarajevo, Hotel Holiday continues to welcome its guests with its renewed face in 2017. It is possible to walk to the Bascarsija area in 25 minutes from the hotel.