Culture & Travel
16 January 2023

Morocco, whose name we heard a lot in the World Cup, has become a country that attracts the attention of many people. We could not remain indifferent to this and wanted to take a closer look at Morocco.

With its authentic atmosphere, mysterious atmosphere, historic architecture, and complete paradise for local and foreign tourists, Morocco is a magnificent country to visit. The capital Rabat, the administrative center, and the colorful city of Casablanca, the famous Meknes, the worldwide-known Chefchaouen with its blue houses and streets are just some of the cities to visit. Let's introduce you to the things that you feel curious about in Morocco one by one.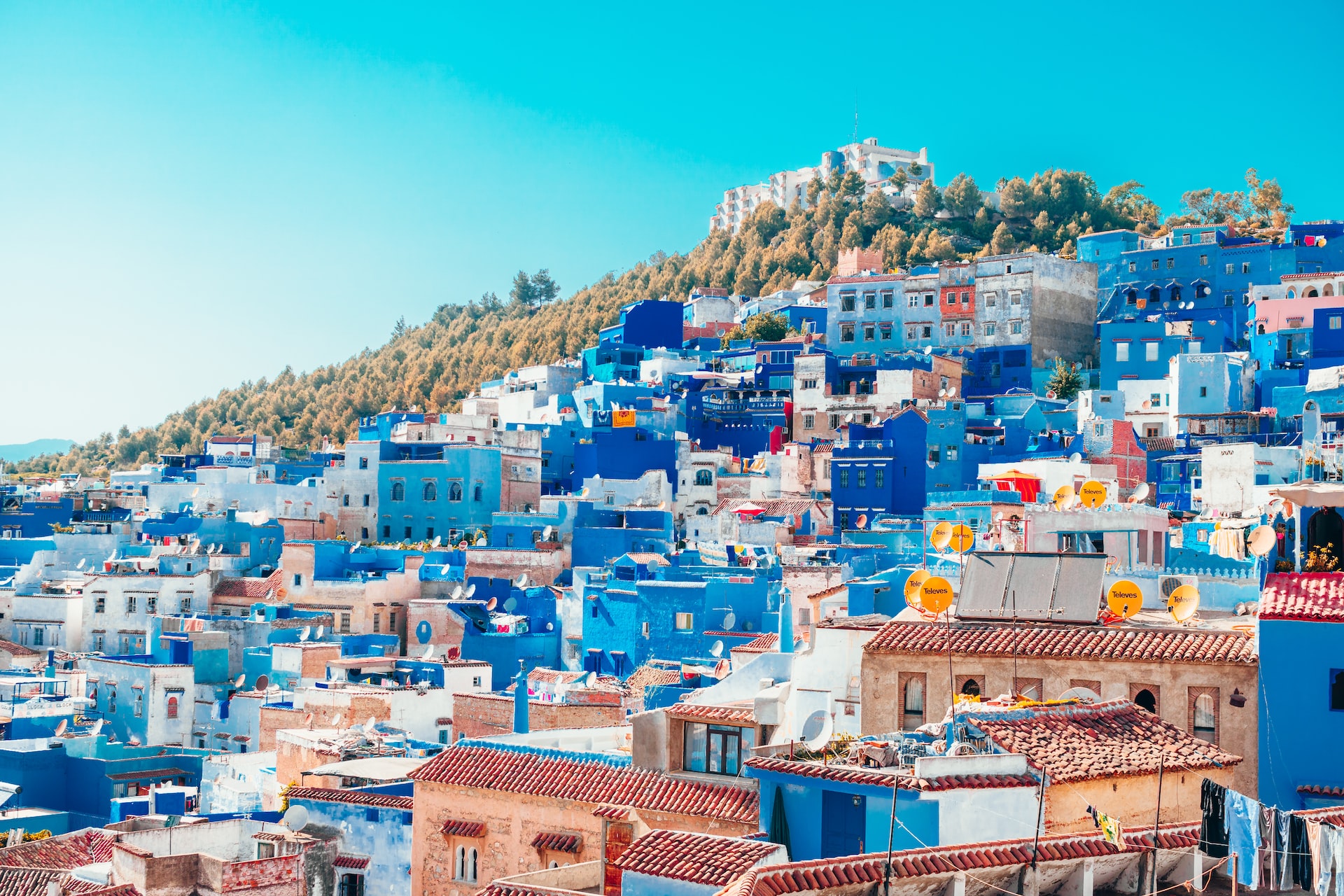 The Most-Liked Beverage in Morocco
The most favorite and popular drink in Morocco, which ranks first among exotic countries, is known as tea. Among the tea varieties that are one of the important elements of social life, mint tea, known as "Moorish," "Mint," or "Atay" is at the top of the list. In fact, it is such a culture that it is said to be passed down from generation to generation. Traditionally, this tea ceremony, which is prepared and served by the father of the house, continues to maintain its rightful place in Moroccan culture in terms of hospitality. Let's also mention that mint tea is prepared with lots of sugar and mint leaves.
Exotic Places to Visit in Morocco
It would not be possible to go to the authentic country of Morocco and return without seeing these places. As a city in Morocco, Marrakech, Casablanca, Fes, and Chefchaouen are among the most legendary spots. For example, the region of Marrakech, the capital of Morocco, known as the Ville Nouvelle, or New City, is a very popular region both culturally and in terms of the most gourmet restaurants. The port city and the extremely popular city of Casablanca are also must-see cities in Morocco. Fes, on the other hand, is a city that has different beauties with its Medina and Bab Chorfa, which was the capital of Morocco and is famous for its pastry pastilla. When it comes to Chefchaouen, it has a legendary atmosphere with its deep blue color and paving stones and is a must-visit spot.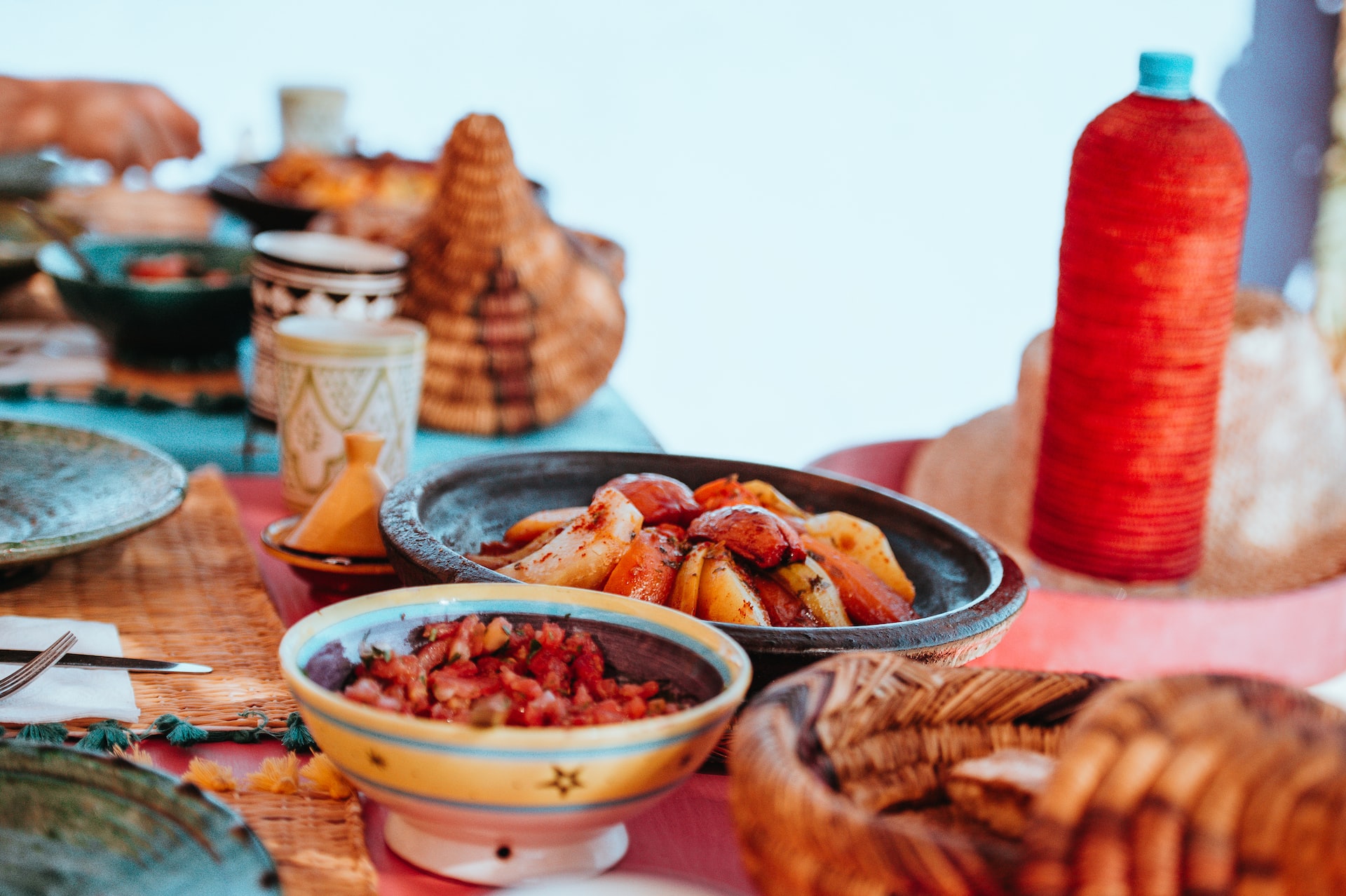 Delicious Moroccan Cuisine
When it comes to the cuisine of the Moroccan country, we come across delicious tastes. Let's start with the first dish and the very popular Tajin. The leading role in this dish is ginger, chicken, saffron, and turmeric. These ingredients are cooked in earthen casseroles and served to the table. Harira Soup with meat and chicken, famous meat couscous pilaf, world-famous spices, Moroccan bread called Msemmen, delicious roasted eggplant Zaaoluk, Moroccan dessert Chebakia, Pastilla prepared with phyllo dough, lamb tandoori Mechoui, the most beautiful of crepes Baghrir, lightly sweet Ktefayi, Moroccan salad prepared with cooked tomatoes and peppers, and many more flavors await enthusiasts in Morocco.
Moroccan Safari Tours
You can't come back from Morocco without enjoying a safari. Whether it's a camel or a four-by-four vehicle, you should definitely enjoy the safari. Firstly, deserts are quite hot during the day and cold at night. Regarding the clothes, you must take this situation into account so that the choice of clothes and shoes can be made accordingly. There are even those who spend the evening in the desert with overnight accommodation in different tour alternatives. Whether you go on a safari on magnificent camels or only with vehicles that are sturdy and resistant to desert roads, you should definitely not go back to Morocco without doing a desert safari. Let's not forget that desert walks are also organized in suitable places for guests who want to experience the desert without using a vehicle or camel. Before enjoying the safari, it is very important to choose a successful tour in this regard. In addition, before going on safari, you should not neglect to take your first aid kit with you, just in case.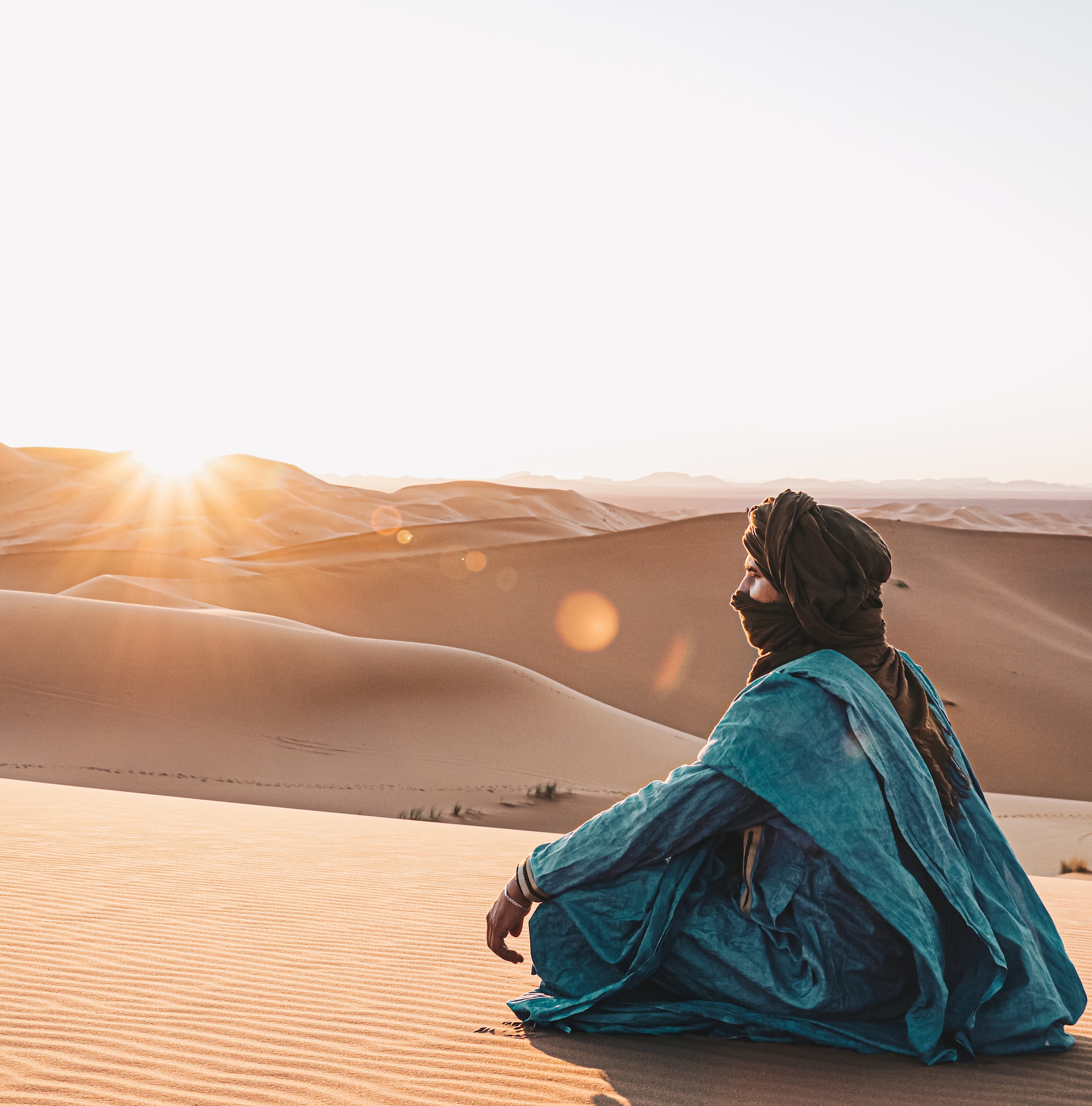 Famous Moroccan Baths
As in Turkiye, the importance of baths in Morocco is quite high. Moroccan Bath, which is a very favorite culture in North Africa, is also considered a very valuable culture for local and foreign tourists or Moroccans and still maintains its value. It is possible to experience a Moroccan bath from the spa sections of luxury hotels, as well as in public areas or near mosques. In the bath culture, which is a ritual of purification and cleansing, Moroccans definitely go to the bath once a week and do not take a bath there immediately. Thus, they believe that they clean their bodies and souls from the tiredness and stress that life brings.
Nightlife in Morocco
In Morocco, it is seen that Marrakech especially stands out in terms of nightlife. Marrakech, which has a more colorful and active nightlife than other cities, manages to draw a very different line from other African cities with its different bars and nightclubs. It is possible to come across such alternatives in the Moroccan country, especially in the nightlife, where belly dance comes to mind when African or Arab countries are mentioned. Secret Room Marrakesh with its colorful atmosphere on Echouhada Boulevard, 555 Famous Club with its stylish and incredible music in Mohamed VI District, restaurant and bar Comptoir Darna, a bar with western and eastern breezes, popularly known as Borj Al Arab, nightlife sights known as the must-see colorful places.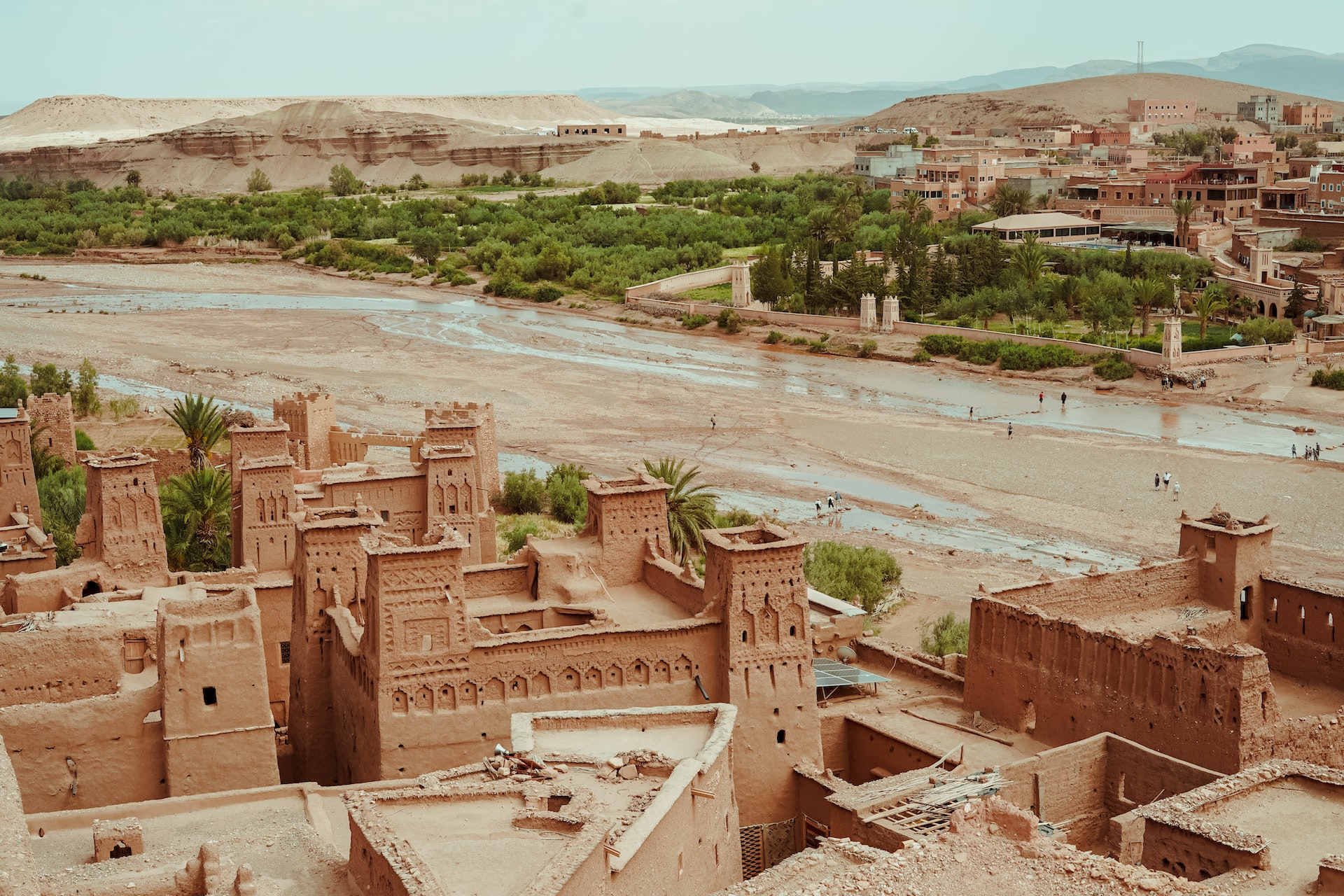 How to Get to Morocco?
Finally, it is possible to arrive in the exotic country Morocco with a direct flight from Istanbul Sabiha Gökçen Airport to Casablanca Muhammed V Airport with a flight of approximately 5 hours. Keep in mind that it is possible to reach Marrakech Manera Airport from Istanbul Airport with a direct flight of five and a half hours. As for the visa issue, Morocco allows Turkish citizens to enter only with a passport, exempt from a visa for a stay of up to 90 days if they present their passports valid for up to 6 months.